"From my laboratory in the castle east, To the master bedroom where the vampires feast, The ghouls all came from their humble abodes, To get a jolt from my electrodes, They did the mash, They did the monster mash."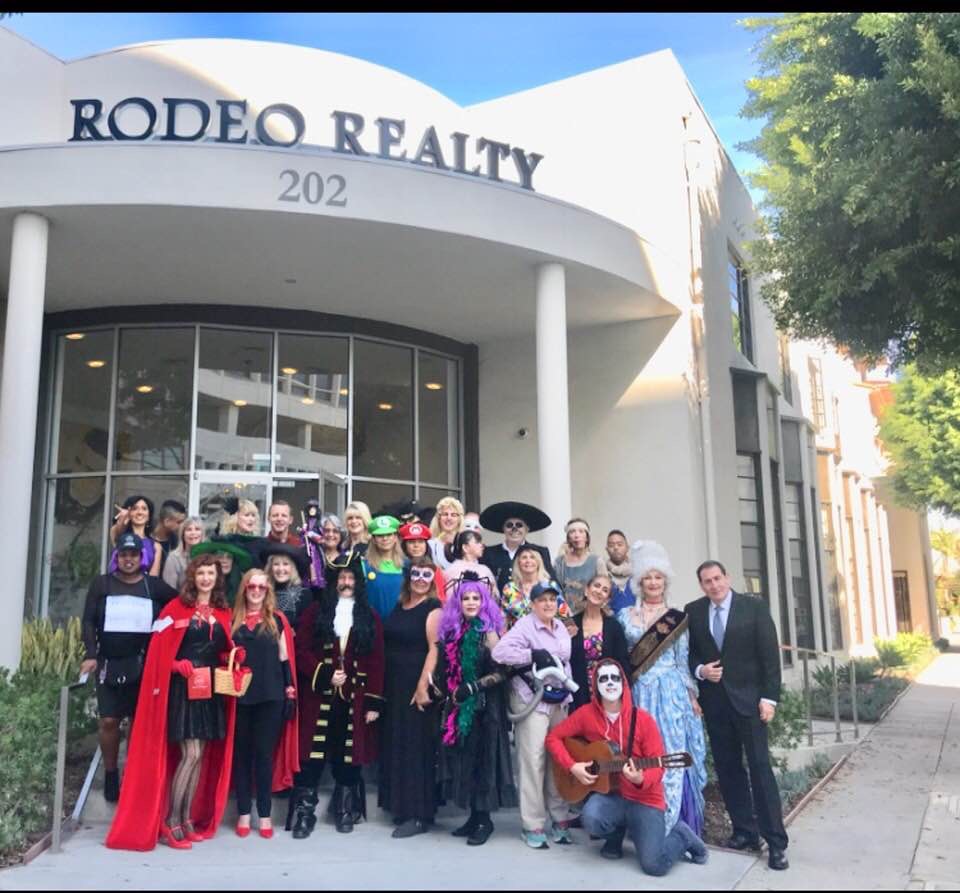 Once upon a time on Canon Drive…
Rodeo Realty Beverly Hills held their own Monster Mash for All Hallows Eve yesterday.
Donned in their most ghoulish attire all came out to a friendly office feast where agents turned witches and ghosts mingled with tennis stars and aristocrates alike.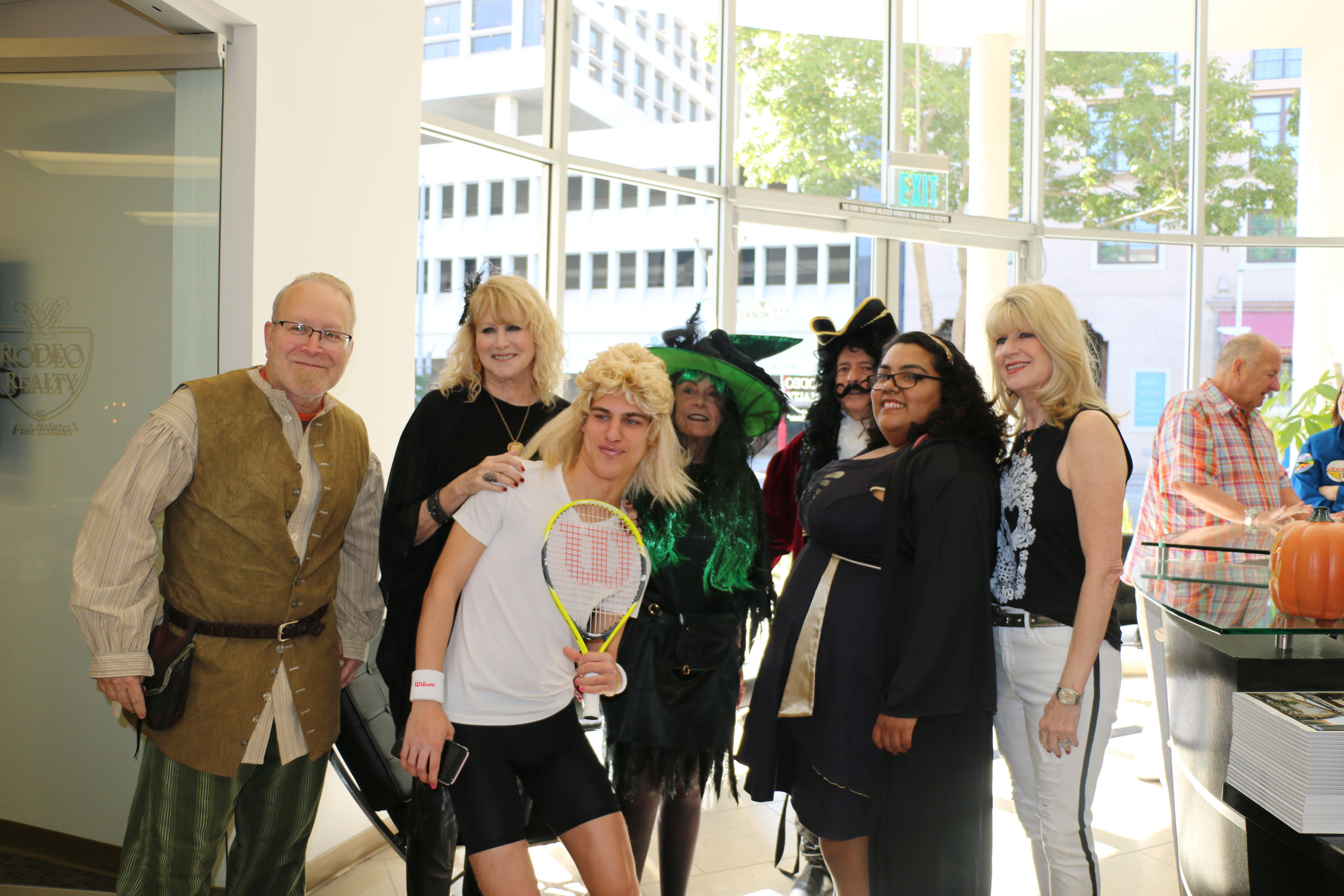 Their Branch Manager John Gould was nowhere to be seen but a curious Captain Hook had assumed his place. How strange that they appeared to be the same at a glance.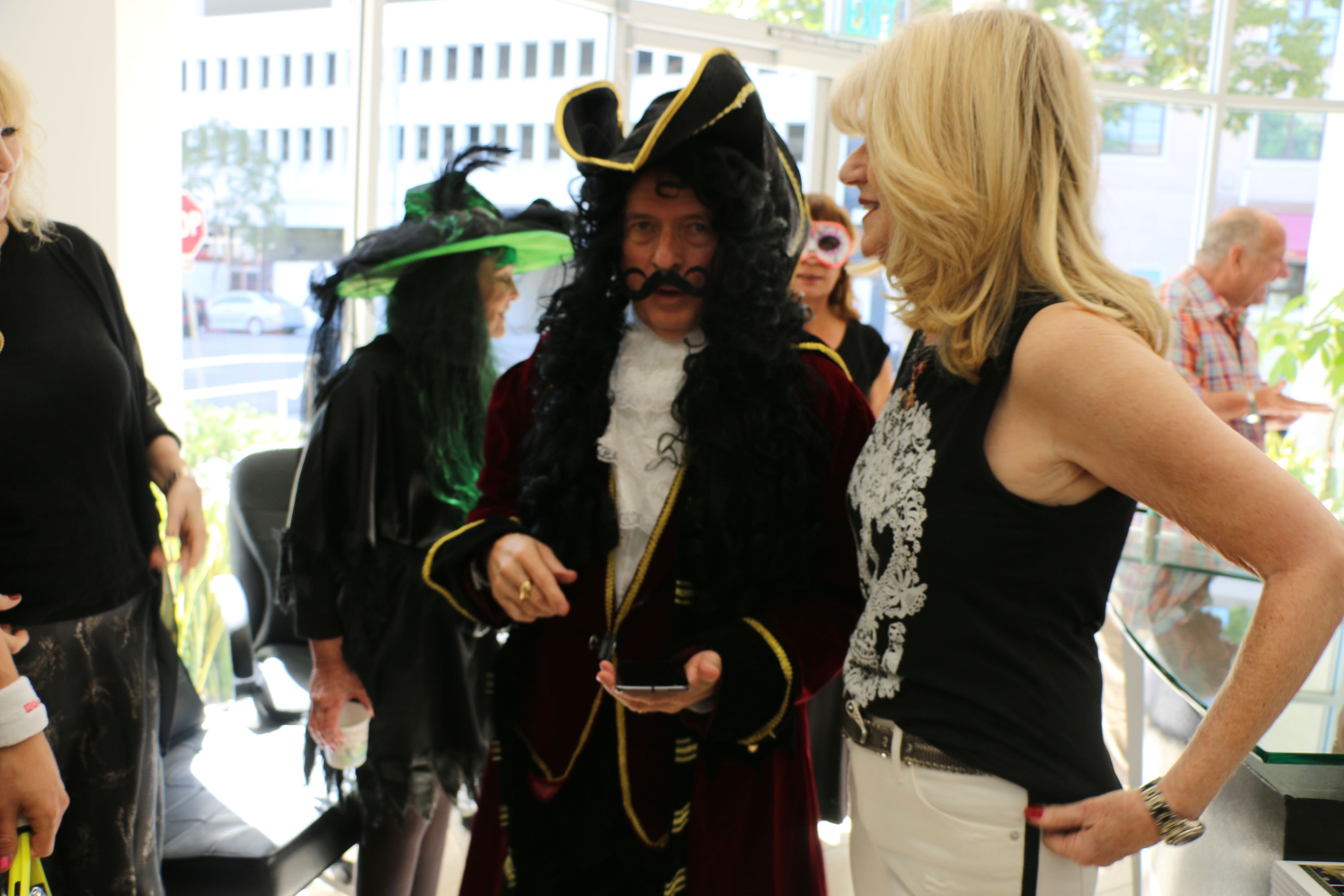 Wandering the halls of the office abode, what a site to see was Phantom"James Richmond"of the Opera arising from his lair,  mingling with Groovy"Barabra Stover"Gal and Red"Heather Witt"Riding Hood.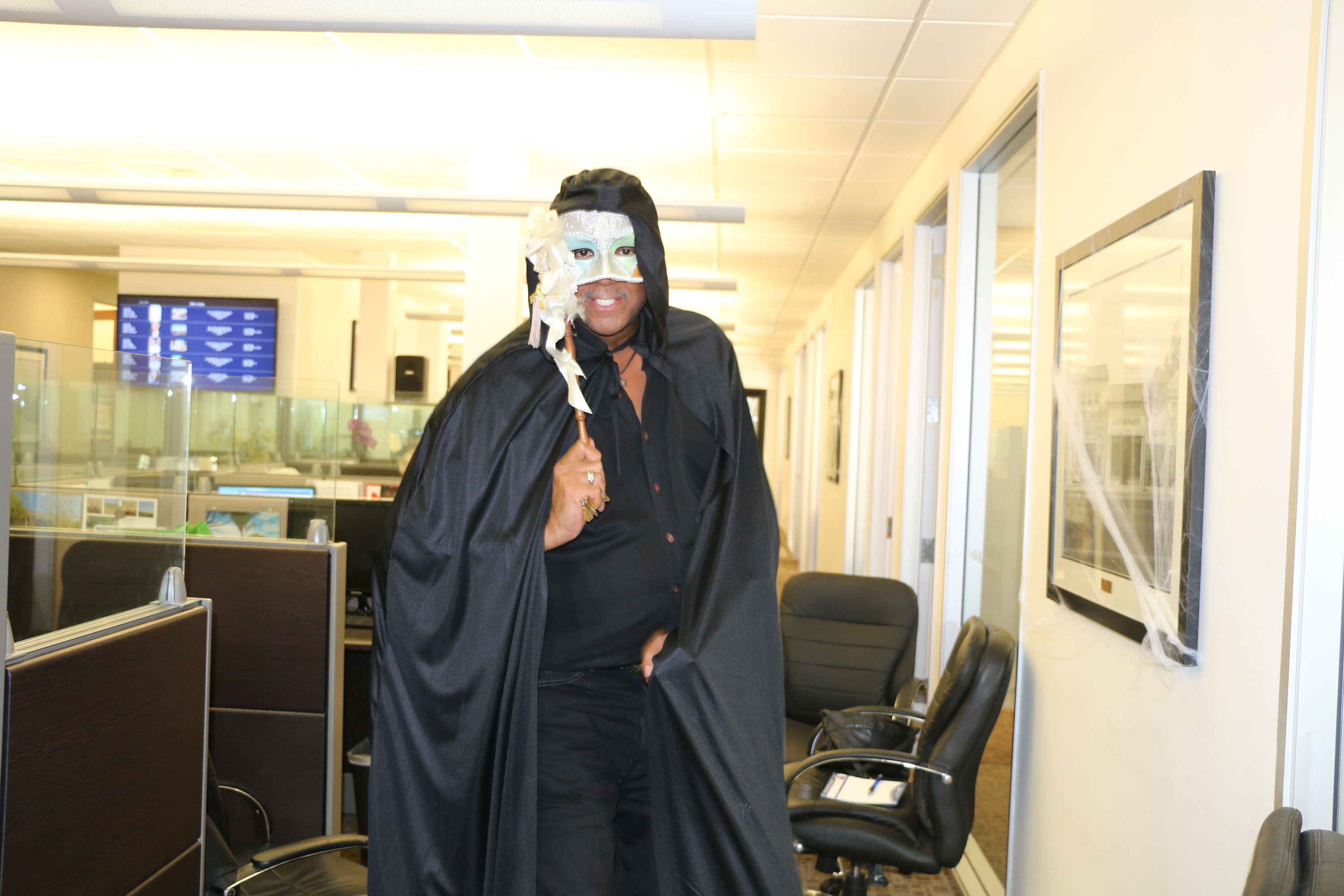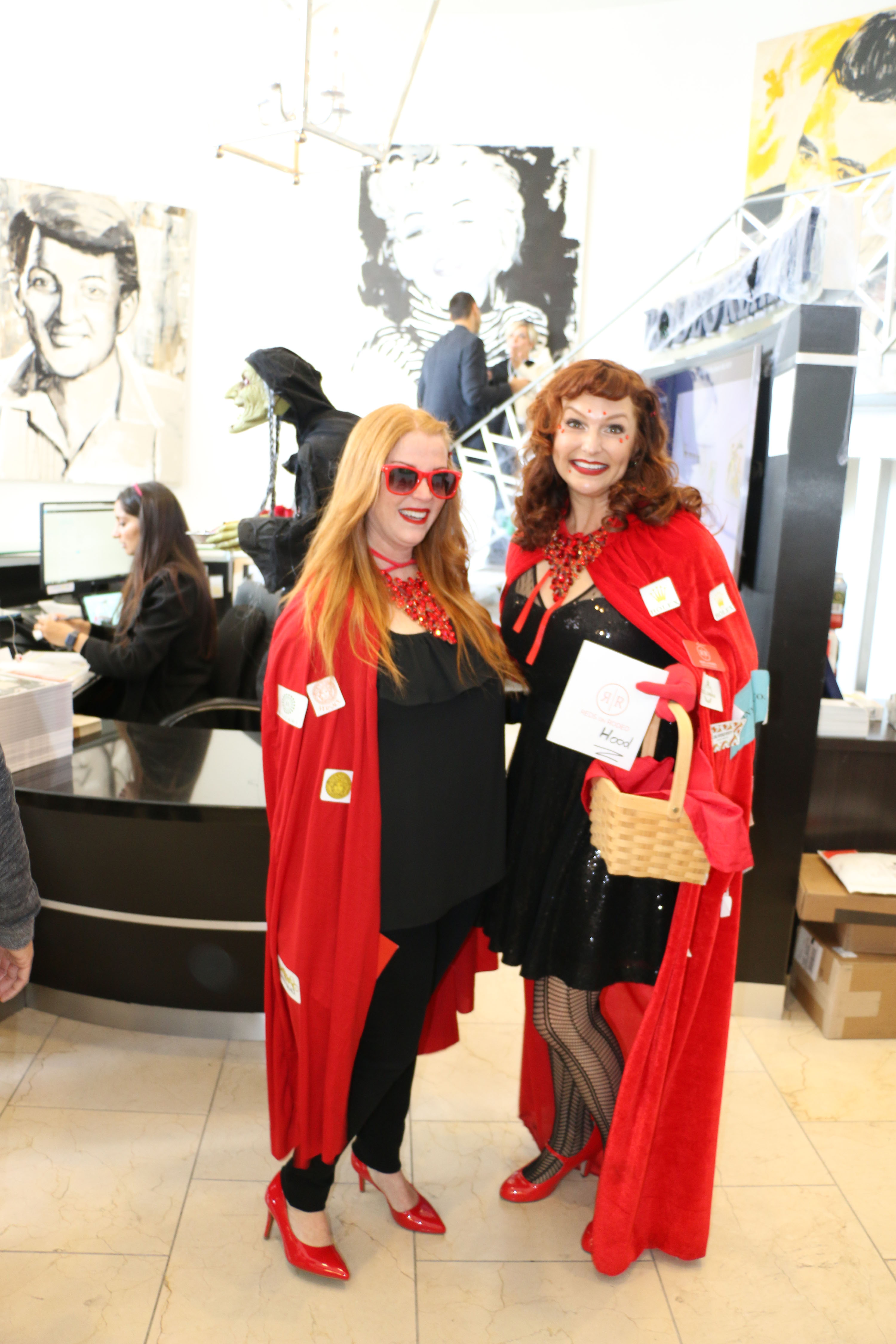 As the middy fete came to a close Marie"Suzette Kitselman" Antonette descended upon affair. Before the revelers could return to their crypt, the pumpkin throne must be claimed.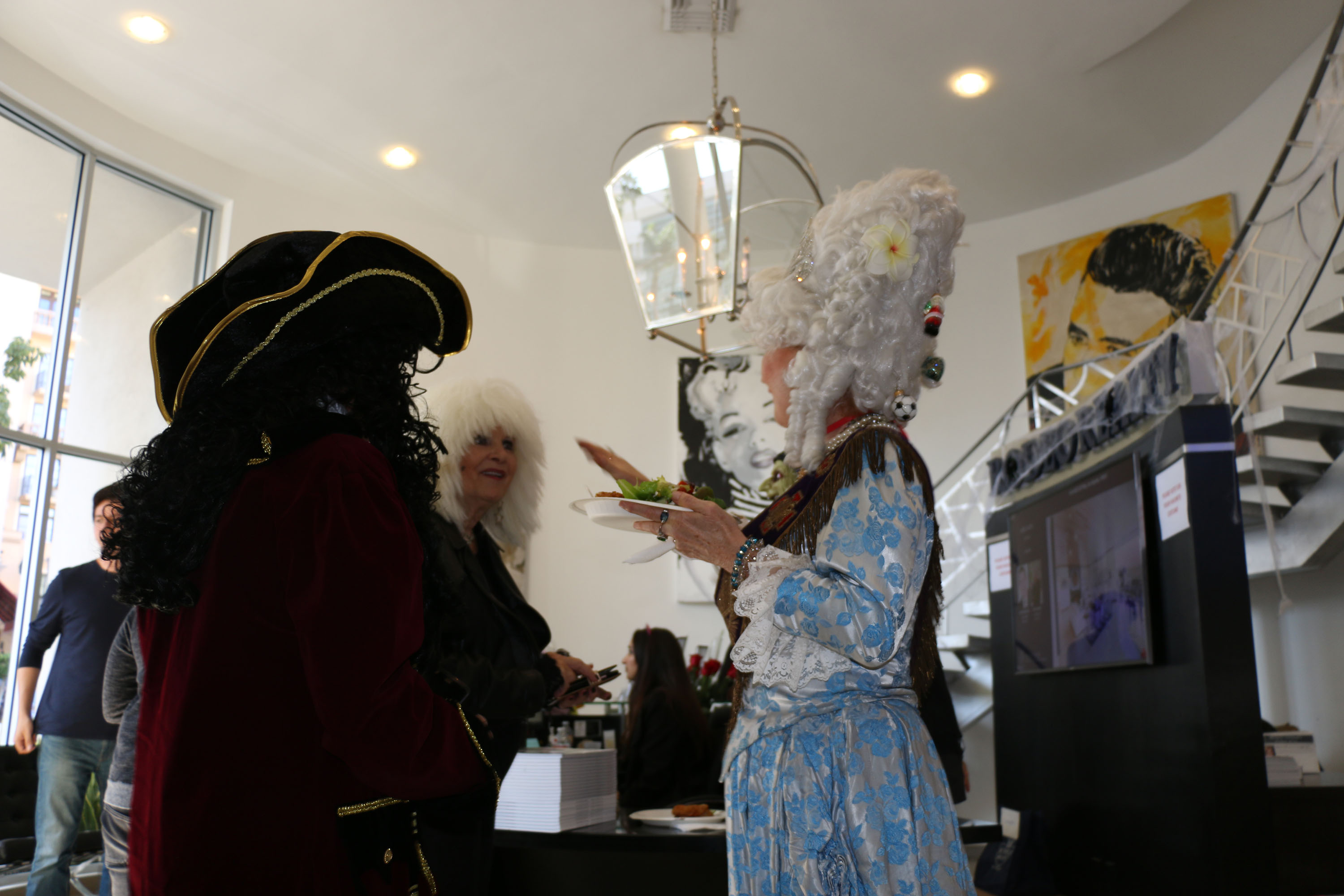 With Captain "John Gould" Hook having the declared thrice the worthy guest, it twas Mario and Luigi at 3rd rank with the Wicked Witch of the West as a second hand. And who do you ask would assume the thrown? Well of course none other than the Royal herself. HRH Marie"Suzette Kitselman" Antonette.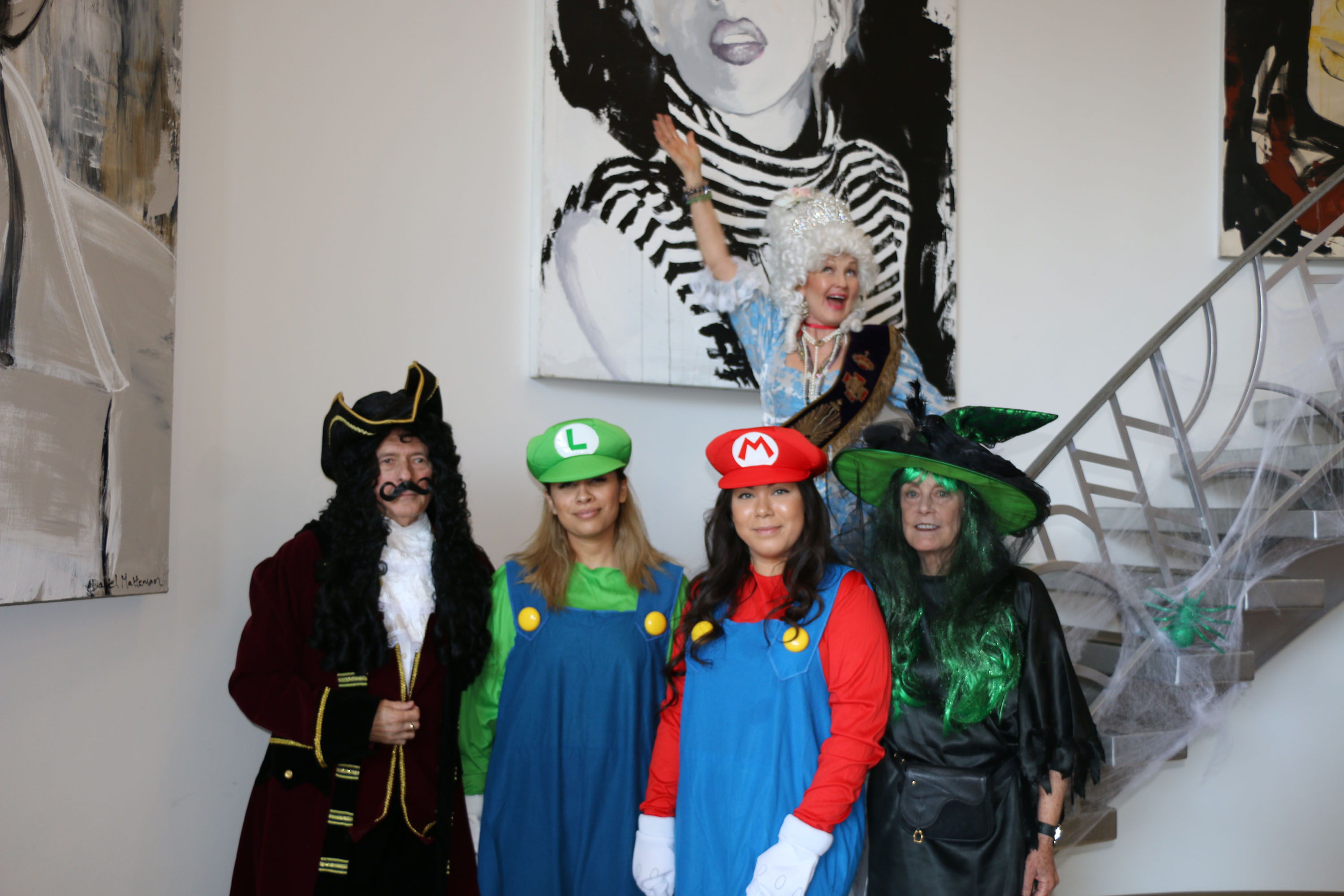 In other spooky news Rodeo Realty Encino's Danielle Franenberg spent her Hallows eve spreading some Halloween goodness in her local area.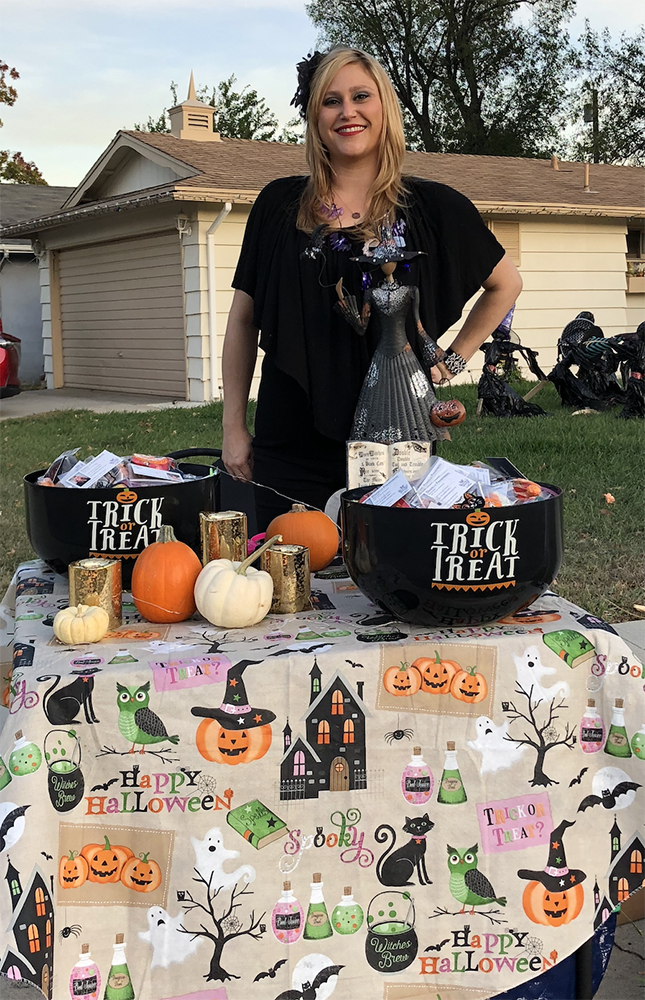 Franenberg handed out glow necklaces and candy on the corner of Berquist and Haynes Street in West Hills to help keep the neighborhood kids safe and visible during their Trick or Treating.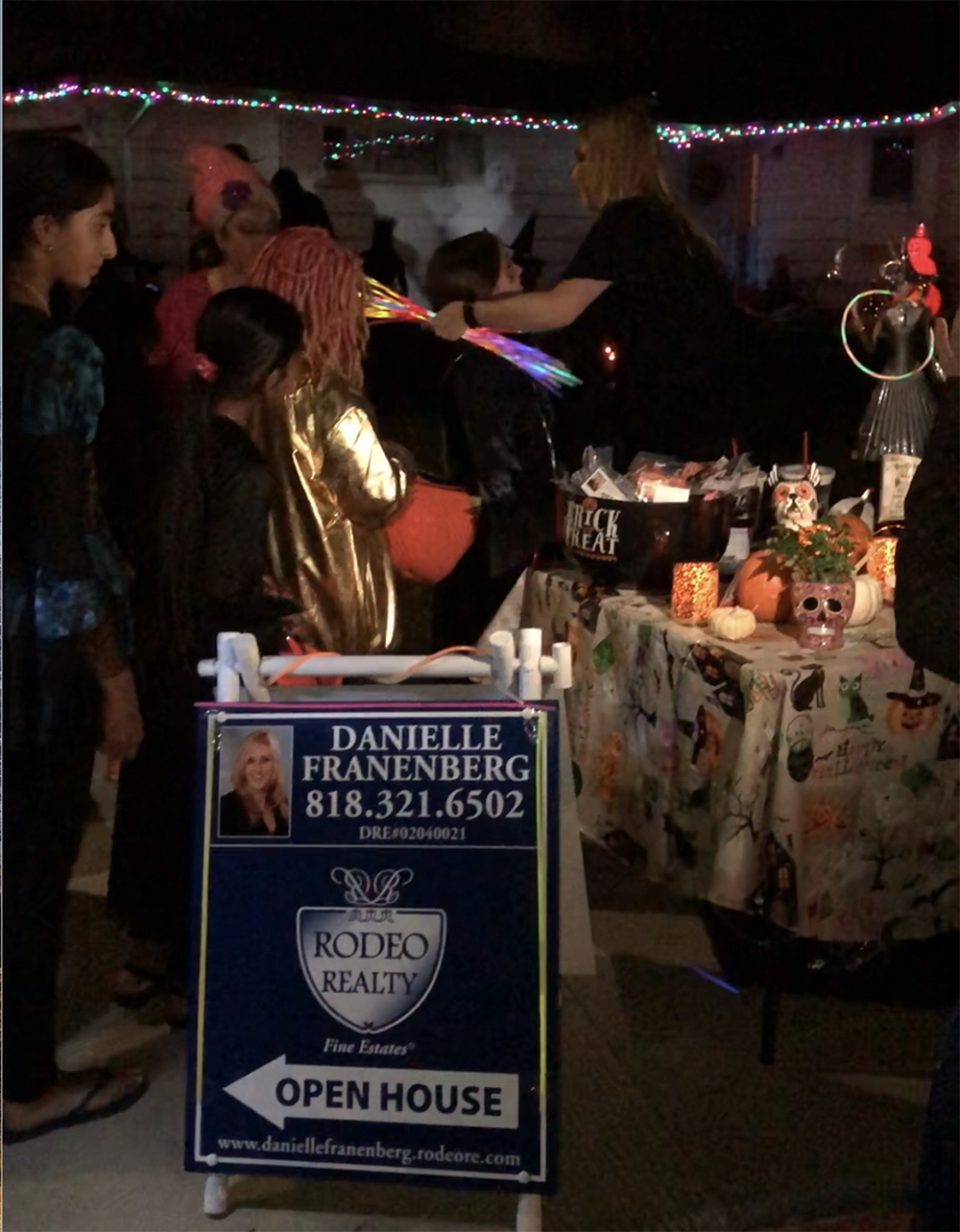 Just another example of how our ghouls…we mean agents continue to uphold the Rodeo Realty values of Local Expertise and Global Presence!
"Now everything's cool, Drac's a part of the band. And my monster mash is the hit of the land. For you, the living, this mash was meant too. When you get to my door, tell them RODEO REALTY sent you."
Fin
To view more photos from the haunting affair click here.