We are midway through march and heading straight into a weekend of jam-packed fun. What fun do you ask? Well other then it being St. Patty's Weekend, you live in LA! With a bounty of events and activities happening in and around the city, there is no shortage of things to do. So, set aside some time this weekend to explore your city and discover you inner Angeleno!
Friday, March 15
PaleyFest
Location: Dolby Theatre
PaleyFest returns this year for a 10-day festival featuring your favorite TV stars and creators. Don't miss out on a week of screenings, panel discussions, Q&A's and behind the scenes looks kicking off this Friday! For more information and ticket prices click below!
A Cherry Blossom Festival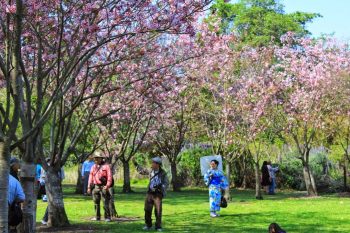 Location: Huntington Central Park
Enjoy a three-day celebration around these seasonal cherry blossoms. The festival is a perfect weekend activity for the entire family. Highlights of the event include a Sakura night market. Live entertainment, arts and crafts and more.
Don't Tell Comedy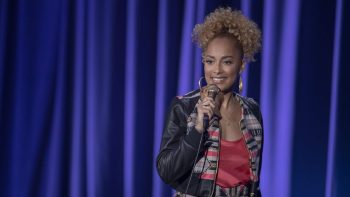 Location: TBA
What is better than a top-secret event? One that includes a healthy dose of humor of course.Don't Tell Comedy will be popping up in West LA this Friday at a secret location with some of the biggest names in comedy. The who and where is kept under wraps until your tickets are purchased but we assure you it is quite worth it.
Saturday, March 16
Dogs: A Science Tail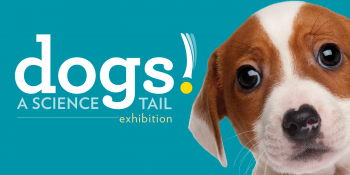 Location: California Science Center
Sniff out the science behind the bond of humans and dogs at the California Science Center this Saturday! Dogs: A Science Tale opens up this weekend with fun and engaging hands on exhibits. Learn about the social connection between us and our furry friends which allowed for dogs to nuzzle their way into our hearts. There will also be live demonstrations of work and rescue dogs in action!
Peter Sagal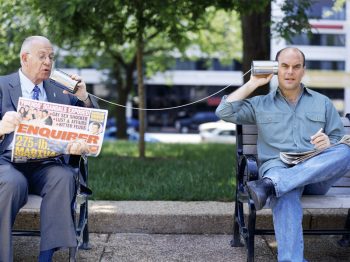 Location: Richard and Karen Carpenter Center
Celebrating 20 years if the NPR hit news quiz "Wait Wait…Don't Tell Me!", host Peter Sagal takes the stage. Go behind the scenes to explore the show's memorable moments alongside today's top news stories. Sagal has quizzed everyone from Tom Hanks to Former President Obama. The show is sure to keep you guessing…Wait Wait…Don't Tell Me!
La Kings vs. Florida Panthers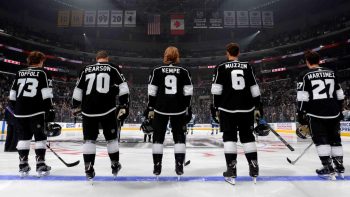 Location: Staples Center
Watch the LA Kings take on the Florida Panthers this Saturday at the Staples Center. Going into their 51st year, the LA Kings carry two Stanley Cup Championships under their belt. This weekends game features a prize giveaway by Children's Hospital Los Angeles.
Sunday, March 17
Los Angeles Master Chorale: The Durufle Requiem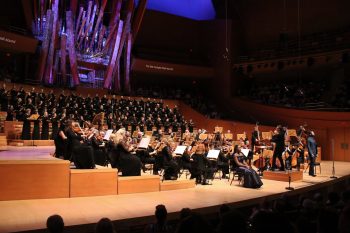 Location: Walt Disney Concert Hall
A performance of Maurice Durufle's beloved Requiem will be led by associate conductor Jenny Wong. A particular favorite of previous Master Chorale Music Directors, Requiem leaves listeners lingering with a mood of hope.
On the Other Side A performance-In-Progress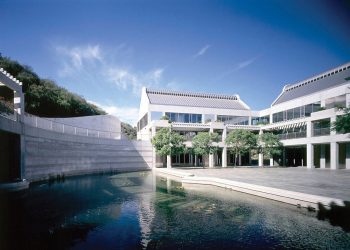 Location: Skirball Cultural Center
On the Other Side is a documentary performance asking the question of what divides humans and the property, their territories? The Marike Splint directed exhibition challenges the notions of borders and bordering in our present era. The work also features performers whose lives have been directly and deeply impacted by different birders at different times.
Celebrate St. Patricks Day!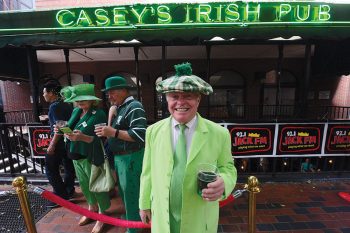 Location: Throughout LA
Head over to our blogs LA Eats and Out and About: St. Patricks Day edition for a round-up thats sure to make your other Sunday Fundays green with envy. From bites and sips to events happening in DTLA to Manhattan Beach, you have no shortage of St. Patty's options. Its the luck of the Irish this Sunday!!