If there is one thing to be said about St. Patrick's Day, it is that here in the U.S. our celebration of the holiday is pure art. Well…maybe not art but we do know how to make some pretty cool green colored drinks. So if your out and about on St. Patty's day discover your inner Angeleno with the luck of the Irish and LA's best events to ring in the day of green and gold!
St. Patrick's Day Parade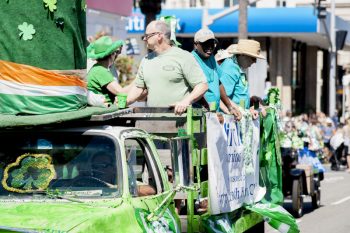 Location: Los Angeles
It's no emerald seaside, but Hermosa Beach injects a bit of Irish spirit into the coastal city for the annual St. Patrick's Day parade. Bagpipers, marching bands, cars decked out in green and festive pups from the Irish Setters Club of Southern California all make their way across the seven-block route. The parade kicks off near City Hall on Valley Drive, heads west on Pier Avenue and ends at the corner of Hermosa Avenue and 10th Street.
St. Patrick's Day 5k in Redondo Beach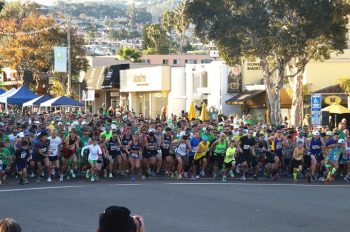 Location: Los Angeles
It's no jig, but this St. Paddy's Day tradition in Redondo Beach is a lively way to spend the Irish holiday. The 5K run/walk (8am) is followed by the Little Leprechaun Dash for the Gold (9:30am); both races start near the intersection of Catalina and Elena Avenues. All participants earn a festive T-shirt.
Casey's St. Patrick's Day Street Festival
Location: Casey's Irish Pub, DTLA
Celebrate St. Patrick's Day Downtown at the annual St. Patrick's Day Street Festival, hosted by Casey's Irish Pub. Early admission to the bar begins at 6am—yeah, it's never too early for an Irish coffee—and the street festival begins at 11am. Expect a whopping 450 kegs of beer, 1,200 bottles of Jameson, more than 30 bartenders, and of course all the traditional Irish fare straight from Casey's kitchen. Enjoy musical entertainment from a few local DJs and bands, and plenty of festive drinks all day and night long—both the pub and the festival run until 2am. Blimey.
St. Patrick's Day Eve Pub Stroll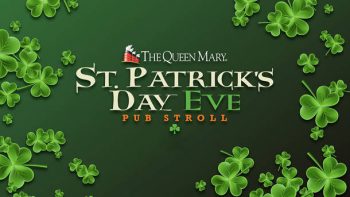 Location: Queen Mary, Long Beach
Hit up a slew of one-night-only Irish pubs as the Queen Mary transforms its salons into festive drinking dens. Fill up on Irish fare while listing to traditional tunes from a trio of bands.
Rock and Reilly's Annual St. Paddy's Day Block Party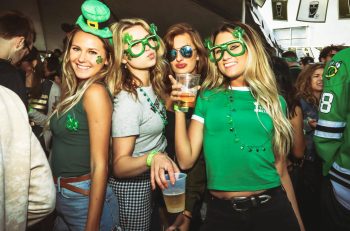 Location: Rock and Reilly's, West Hollywood
Stock your St. Patrick's Day festivities with an afternoon equal parts pretty faces and green beer at Rock and Reilly's annual bash, held in the lot behind the Sunset Strip pub. The fest promises more booze and less morals with each installment thanks to eight full bars and more than 100 kegs of Bud Light and Guinness—sorry brew snobs, but let's be real, you're not coming here for the Celtic culture. Stay fed with the bar's own delicious drinking fuel—corned beef sliders and Irish nachos—or from food trucks and a pizza, sandwich and salad station. This year, a portion of the proceeds from will benefit the Animal Rescue Mission.
St. Patrick's Day at The Original Farmers Market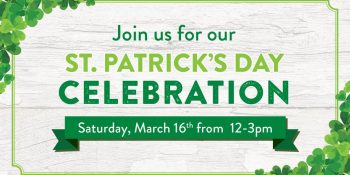 Location: The Original Farmers Market, Los Angeles
Stop by the Original Farmers Market on St. Patrick's Day for corned beef, cabbage and green beer at Magee's Kitchen. Glen "the strolling bagpiper" will be playing Celtic tunes in the afternoon, while other bands will park themselves on the east patio during lunch and the west patio during dinner.
Courtesy of: Time Out LA