Ok LA Eaters, we know it's been a bit on the holiday side with our weekly list of places to grab a bite. And with Mothers Day this weekend, the festive eats continue. Lucky for you we listed off the best spot to take mom last week. This week you can read on and dig into a regular but certainly above average culinary experience with the round up below!
New–s–worthy Eats!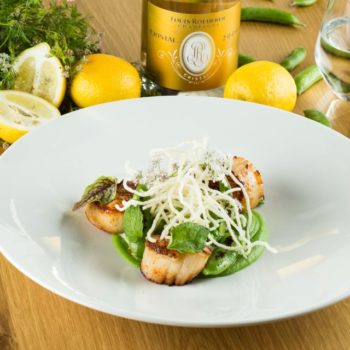 Location: DTLA
This Greek eatery is the new ideal date spot with a tempting Mediterranean menu and bistro-esque dining room. Dishes include black garlic tzatziki and dungeness crab with creme fraiche to start. While entrees range from lobster bucatini to ribeye cap with sunchoke and espresso.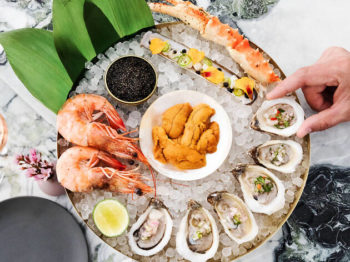 Location: Silverlake
LA's raw-seafood specialist have finally found their home in Silverlake. The fresh focused and ever-changing menu is brimming with delicious seasonal bites. The Ceviche Projects beautiful bar space features eats like the Santa Barbara Ridgeback Prawn with pickled mustard seed, radish, cilantro, lime, and habanero oil. Or try the Striped Sea bass Aguachile with key lime, melon, tomato, cucumber, serrano, and nasturtium.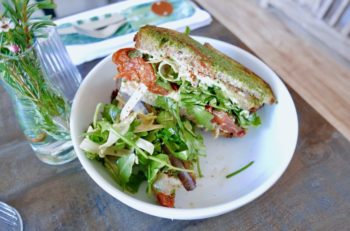 Location: Los Feliz
Recently opened and already a neighborhood hang is a quint little bistro called Loupiotte Kitchen. The cute eatery comes courtesy of a French expat who aimed to create a little slice of home in Los Feliz. If you enjoy french cuisine(pastries included) this is certainly the spot for you. Stop by in the morning for fresh scrambled eggs with parmesan or the risotto with peas, asparagus and pesto for lunch.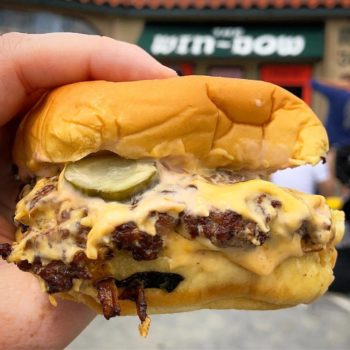 Location: Venice
If the name doesn't give you the imagery of what this burger spot is, we'll elaborate. The Win-dow, is a literal window of pure fresh grilled joy. Serving up the hottest new burger in LA for a steal of a deal ($3.95…cheaper then Mickey D's these days). Have your bun and beef topped with grilled onions, American cheese, pickeles, and house sauce.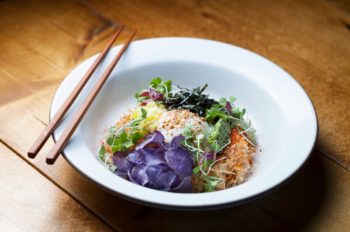 Location: East Hollywood
Baroo is reopened as Baroo Canteen in an even more unlikely location than before, the Union Swapmeet in East Hollywood, where they've reinvented their menu with takeout-friendly items like the Brother of Karma sandwich with smoked gojuchang-marinated chicken salad, and the special International Affairs Di Pastrami bowl: a fried rice dish with pastrami, Sichuan peppercorns, and fermented shrimp.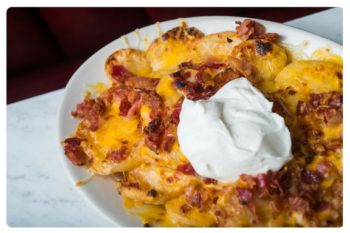 Location: Venice
Vartan Abgaryan (71 Above, Cliff's Edge) is behind the stoves at this new Modern Californian restaurant on Abbot Kinney, where he's bringing in Middle Eastern and Asian influences for dishes like crispy octopus with coconut harissa and a heritage pork rib chop with gojuchang and fluer de sel. But he's not the only star there: Dave Reiss of Salt Air's also a partner, and drinks are from Brian Butler, formerly of A-Frame and Sunny Spot. Salut!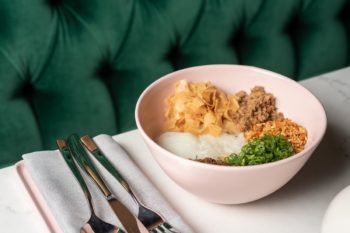 Location: DTLA
Top Chef winner Mei Lin is behind the stoves here (working alongside owner team Francis Miranda and Cyrus Batchan of Lock & Key), turning out insanely inventive dishes like a Mapo Tofu lasagna (yes, those three words go together somehow) and an incredibly delicious shrimp toast that sits on a bed of perhaps the best curry sauce in the city. The hidden gems are the vegetables (although the giveaway should be in the restaurant name): The carrots sing with sweetness and depth, and the sunchokes are rich and crunchy and soft all at once. Get a reservation now, before you can't.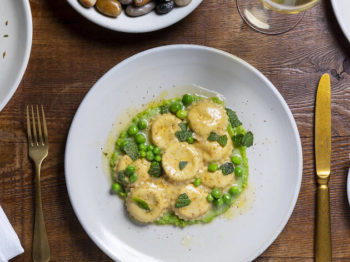 Location: DTLA
The long-awaited collaboration between Tartine's Elisabeth Prueitt and Chad Robertson and Pizzeria Bianco's Chris Bianco opens in full-force at The Row in DTLA. The team's basically created a multi-faceted one-stop-shop for all your bready cravings, with an in-house bakery, two restaurants with farm-to-table-style dishes, like braised pork shoulder and chicken-liver toasts, and a walk-up ice cream window if you're just planning a stop-by.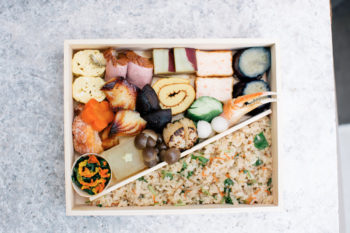 Location: DTLA
You may have first heard of Hayato — a tiny, seven-seat restaurant in The Row downtown — when you heard about their lunch bento box, a beautiful, limited-edition collection of tiny bites that quickly became an Instagram darling. But dinner here is magic, too: over the course of a dozen or so courses, you'll eat scallops and mackerel and uni gorgeously plated, expertly prepared, and incredibly selected. Eating at Hayato is a special event, for sure, but one that's completely worth it.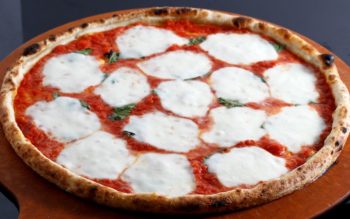 Location: Marina Del Rey
A Brazilian take on Italian pizza is the focus at Sampa's Pizza Cafe. São Paulo-native chef Marcus Roberto brings together Brazilian flavors with California tastes and Italian techniques with creations like the Portuguesa with cooked ham and hardboiled eggs, and the São Paulo with chicken, corn, and Catupiry, a Brazilian brand of soft cheese. Rounding out the menu are pizzas by the slice, submarine sandwiches, salads, and desserts like tiramisu and tres leches. Sampa has an additional South Bay outlet in Lomita.