When it comes to summer and visiting the place "Where Dreams Come True", having a plan is the best taken route. Make the most out of your experience and wallet at the house of mouse, we're talking Disneyland of course! Here are some tips and resourceful information that will make your trip to the "Happiest Place on Earth" truly magical!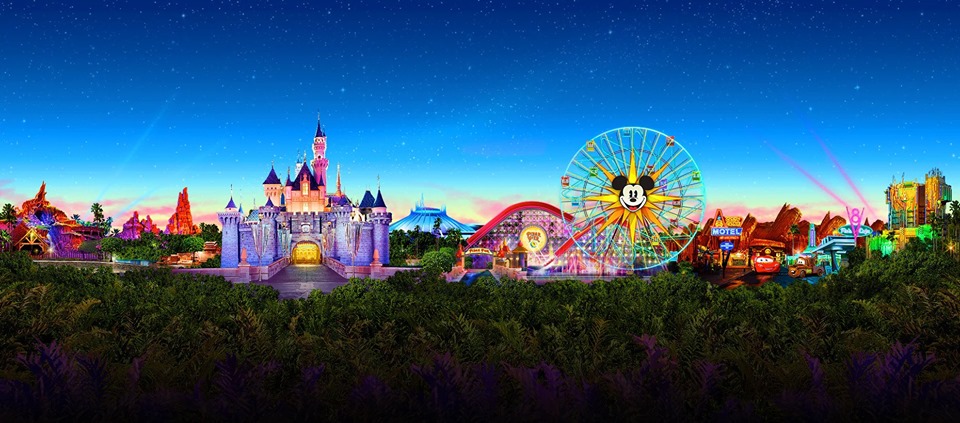 BEFORE YOU GO
Saving Money on Disneyland Tickets
The best, safe place to purchase discounted multi-day tickets is Get Away Today. These tickets are the same as what you'd purchase directly from Disneyland, and are FastPass-enabled, and you can purchase tickets from Get Away Today that already include MaxPass and Disneyland tickets to save some money!
Disneyland FREE Crowd Calendars
The single most important part of planning a trip to Disneyland is determining when to visit to avoid crowds. Check out this totally free Disneyland crowd calendar for day by day guides as to when the parks will be least busy and busiest.
Park Times
Like all amusement parks during summer, you can expect large crowds filled with tourists and those on vacation. Disneyland provides a block out calendar filled with the days and times ranked most to least crowded to help you plan your trip. The most popular dates include: spring and summer break as well as annual holidays. Most passholders are unable to attend Disneyland during these heavy crowds because the park wants to recruit new members; especially tourists.
ONCE YOU'RE THERE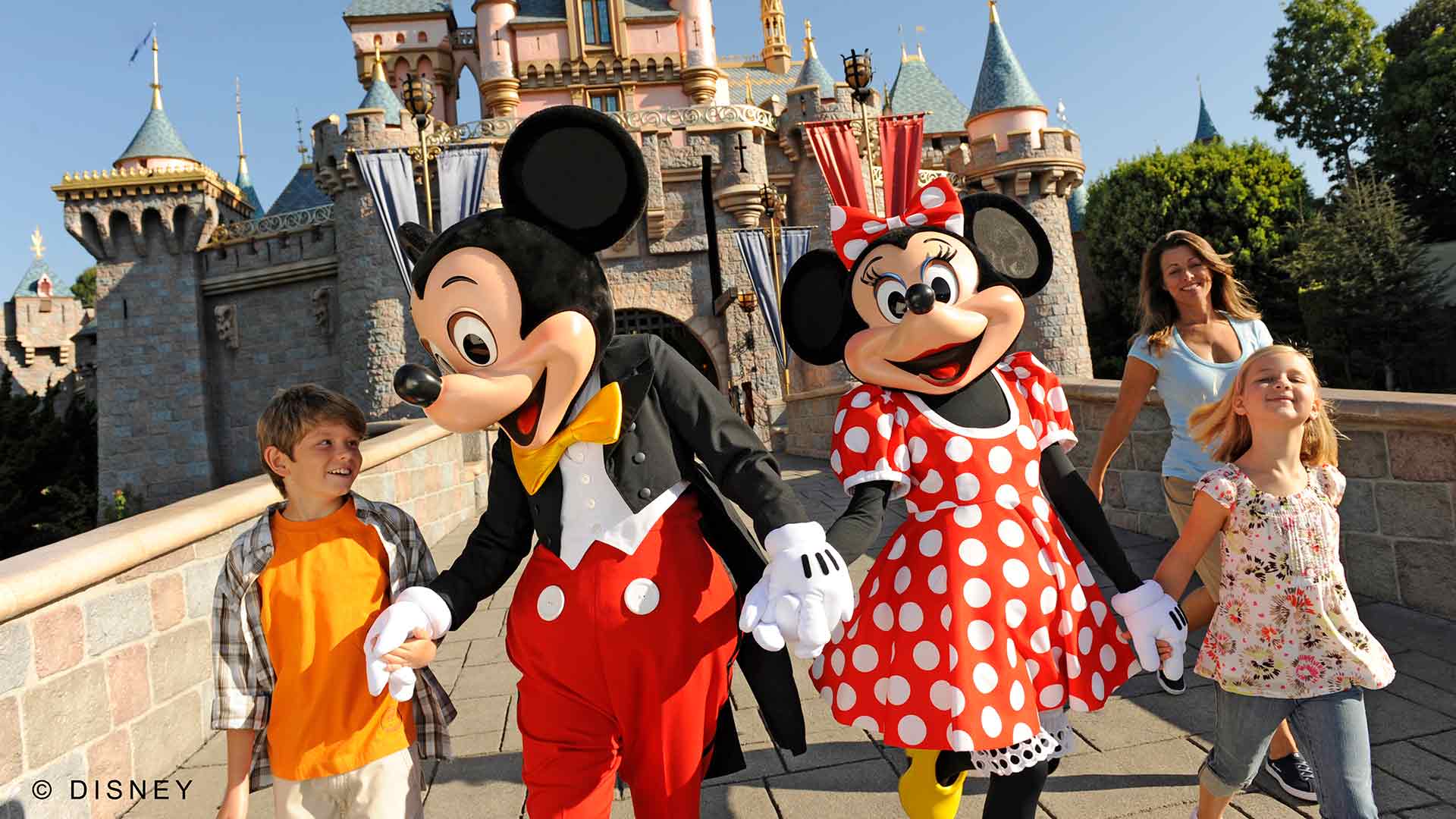 The stereotype that all Disney food is unhealthy food like burgers and hot dogs is entirely false. Disneyland has inexpensive unique dining options as well as expensive fine dining. Good dining can help define a trip! Read about which restaurants are best in our dining reviews.
New Foods to Try:
Fire Cracker Duck Wings– Carthay Circle Restaurant: Enjoy these tasty wings coated in lime, Sriracha and soy sauce that's perfect to pair with a glass of wine.
Lobster Nachos-The Cove Bar– These nachos are topped off with chipotle crema mixed in with lobster claw meat, cilantro and additional toppings.
Cherry Milkshake– Carnation Café: This frosty treat was allegedly Walt Disney's favorite due to the chunks of blended cherries.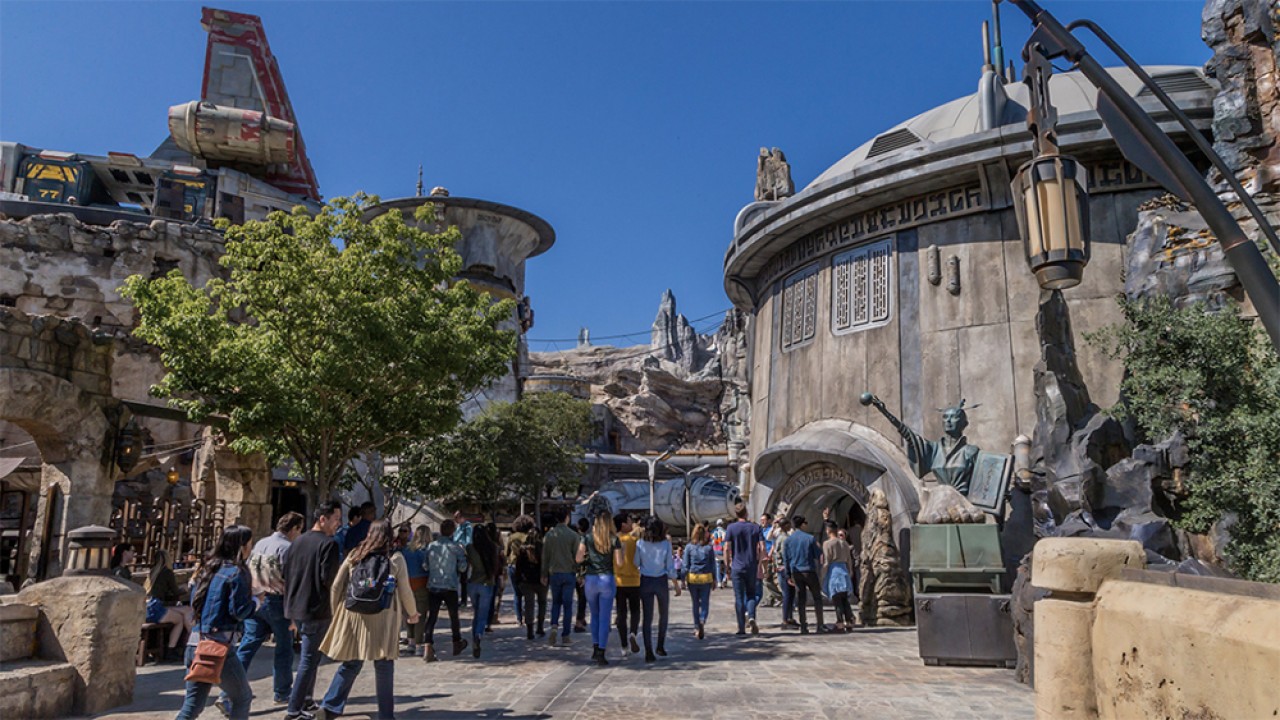 Disneyland Ride Reviews & Guide
Disneyland has a ton of attractions, and a lot of visitors only have a day or two to spend at Disneyland. The article reviews every attraction at Disneyland, giving each a numerical score out of 10, plus highlights key attractions that we consider the best ones, which should be prioritized if you have limited time at Disneyland.
What is a fastpass vs. MAXPASS?
A FASTPASS can easily be the difference between a 10-minute and 2-hour wait for rides. To access your FASTPASS, download the Disneyland app and link your park tickets. A MAXPASS allows you to experience more of the park. Once you are set up, you will be notified of times to return to the ride where you'll scan your phone to the scanner where the redemption code will provide access.
See below for rankings of FastPass distribution in order of end times for each particular attraction,
Disneyland
Space Mountain
Matterhorn Bobsleds
Indiana Jones Adventure
Big Thunder Mountain Railroad
Splash Mountain (summer visits only)
Star Tours: the Adventures Continue
Buzz Lightyear's Astro Blasters
Roger Rabbit's Car Toon Spin
Haunted Mansion
Disney California Adventure
Radiator Springs Racers
Guardians of the Galaxy – Mission: BREAKOUT!
Incredicoaster
Toy Story Midway Mania
Soarin'
Grizzly River Run (summer visits only)
Goofy's Sky School
MERCH!!!!
D23 Expo- New Collections:
Disneyland is excited to share their latest with visitors! Select from various collectable items and limited-edition pieces which include: t-shirts, mugs, hats, bags, figurines and more!
The Lion King 25th Anniversary Collection: $129.95, Exclusively at the Disney store at D23
D23 Expo Loungefly Messenger Bag: $70.00, Exclusively at Disney Dream Store at D23
"Camp Collection: Adventure Land" Shirt for classic-park lovers: $59.95, Exclusively at Mickey's of Glendale at D23
Black Panther Shadow Box: $59.95, Exclusively at D23 Expo
Star Wars: Episode IX merch: $69.95 for the jacket or $29.95 for the hat, Exclusively at the Disney store at D23 Expo