When talking to other people who do not happen to be from California, you usually find them talking about how amazing the hikes, the oceans, and the sun is out here. They are not wrong. We are blessed with amazing weather, views, and adventures. Check out our favorite waterfalls you can go chasing in Los Angeles and the Valley!
Eaton Canyon Falls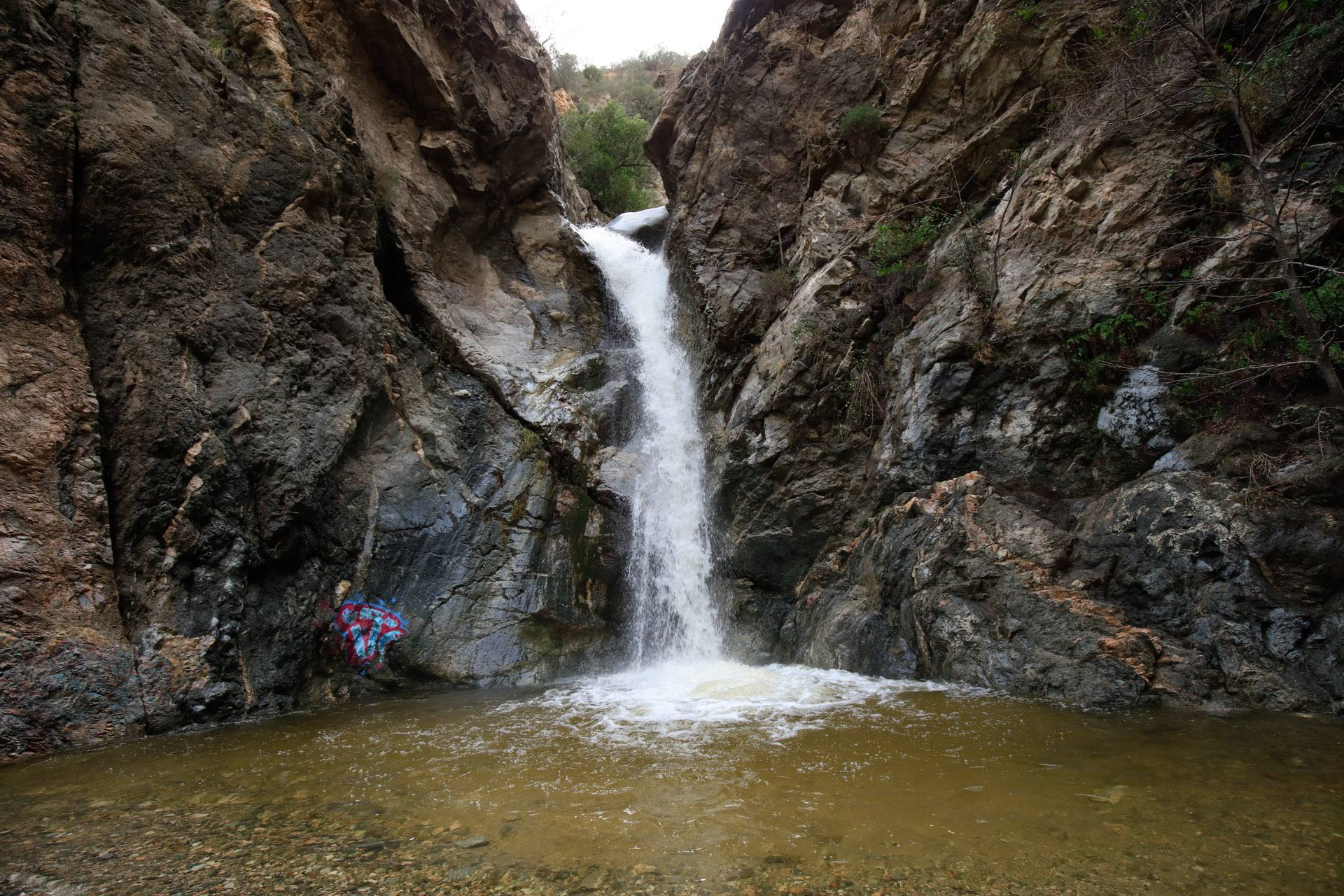 Trailhead: 1750 North Altadena Dr, Pasadena 91107
Located in the 190-acre Eaton Canyon Natural Area, this hike in the San Gabriel Mountains is popular with kids and families with dogs—it's mostly shaded, flat, and just over a mile in and mile out. At the end you're rewarded with a 40-foot waterfall, which you'll hear before you see. Plenty of room to rest on a rock, splash around in the cool mountain water, and have a snack before heading back. Free, easy parking and the adjacent Nature Center offers fun guided hikes with friendly docents—including periodic Moonlight Walks.
Escondido Falls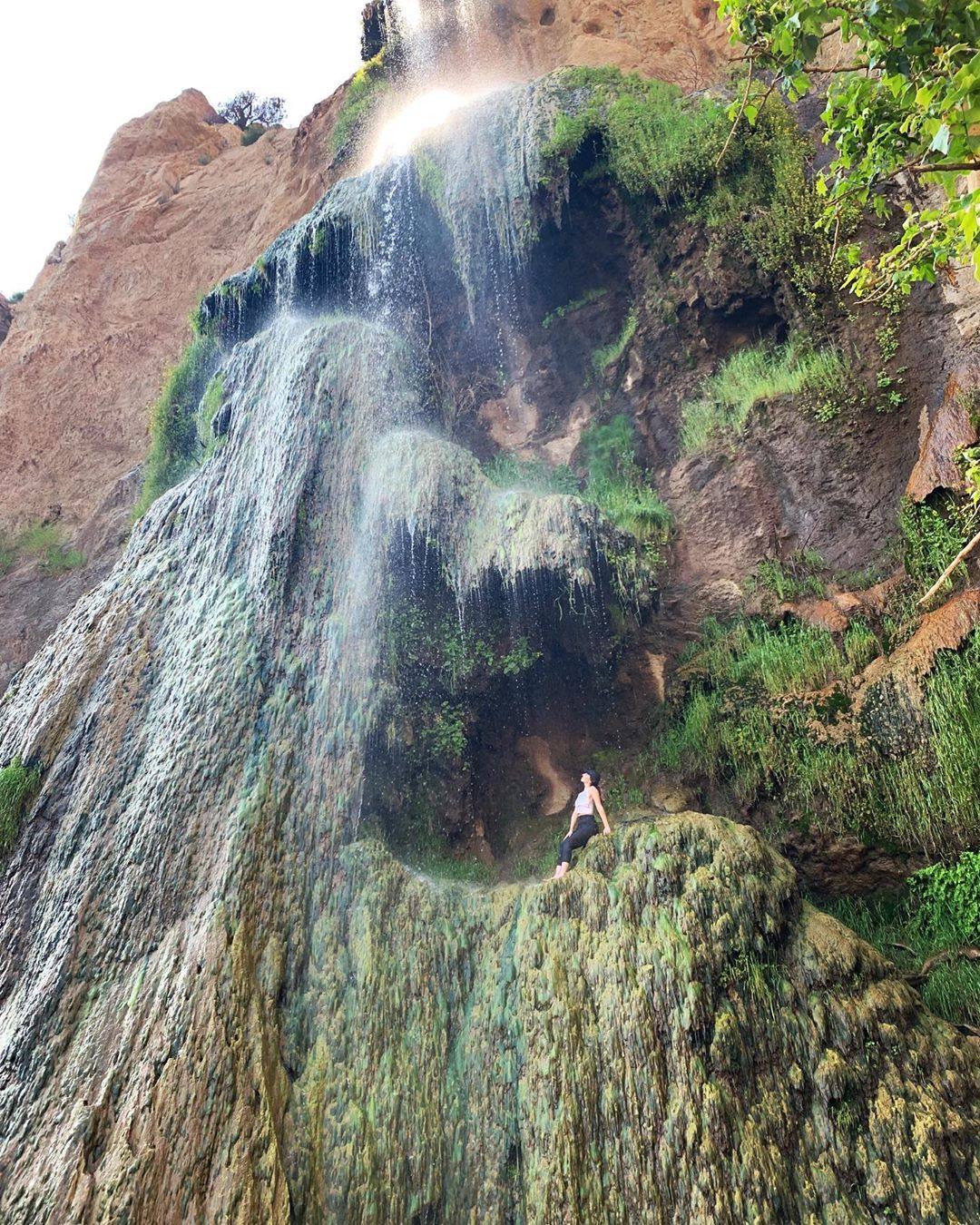 Trailhead: Winding Way and Pacific Coast Highway
This roughly 4-mile hike to a three-tiered waterfall at Escondido Canyon Park in Malibu is one of Southern California's biggest and best. Most of the terrain is flat and well-marked, though things can get steep in a few places if you choose to hike to the top rather than the bottom of the falls. The canyon forest is flush with chaparral (aka "cowboy cologne") and sometimes the creeks run high. It's one of the busier hikes in the region (for good reason), so plan ahead.
Monrovia Falls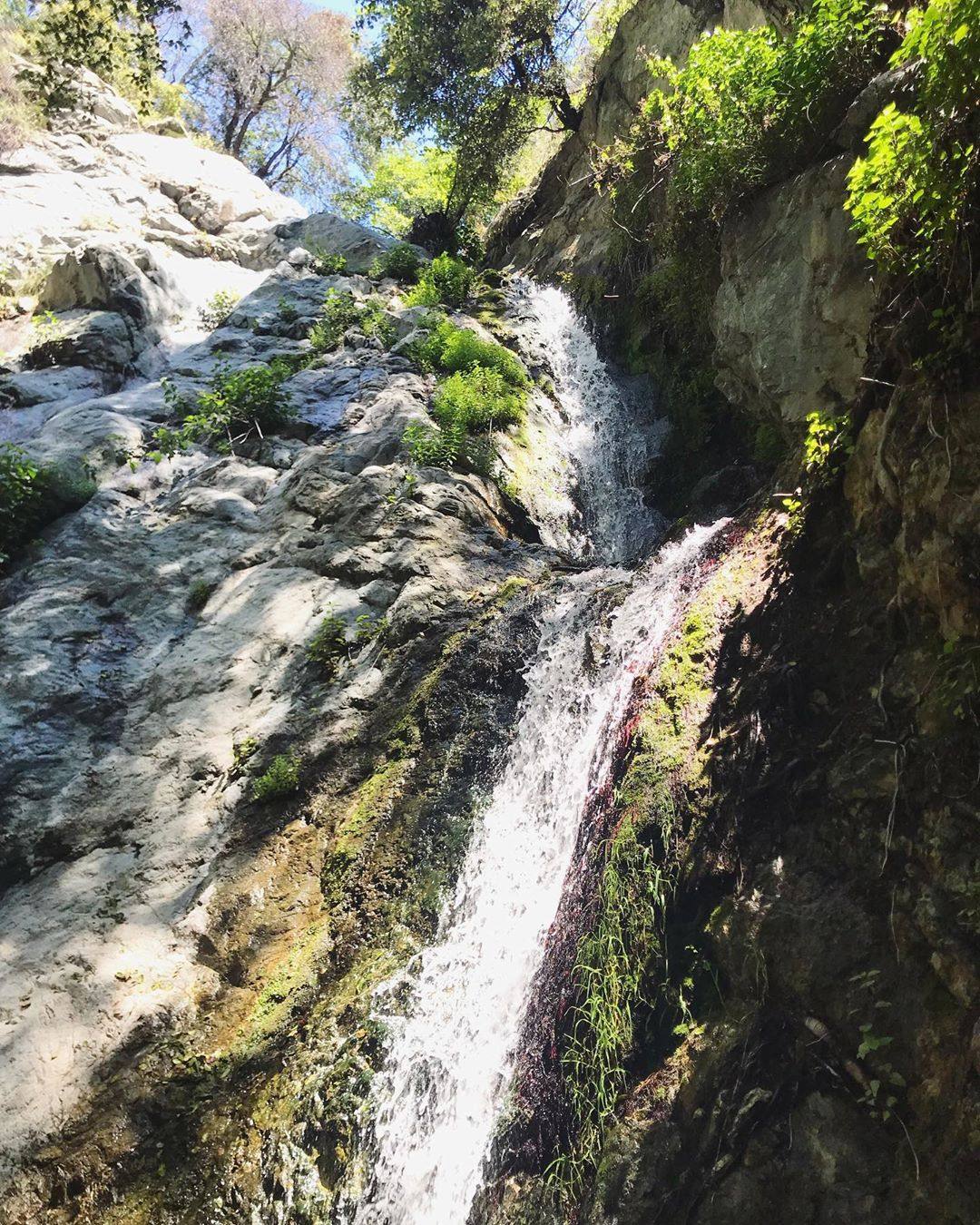 Trailhead: 1200 N Canyon Blvd, Monrovia 91016
It's a gentle uphill hike for ¾ of a mile through man-made dams, down narrow trails and under old-growth trees until you get to these year-round falls at Monrovia Canyon Park in the San Gabriel Mountains. It's only 1.5 miles there and back, with nice amenities offered by the City of Monrovia – water fountain, restrooms, and friendly naturalists at the Canyon Park Nature Center. Parking is $5 on weekdays, $6 on weekends. Dogs on leash welcome. Note: Park is closed on Tuesdays.
Santa Ynez Falls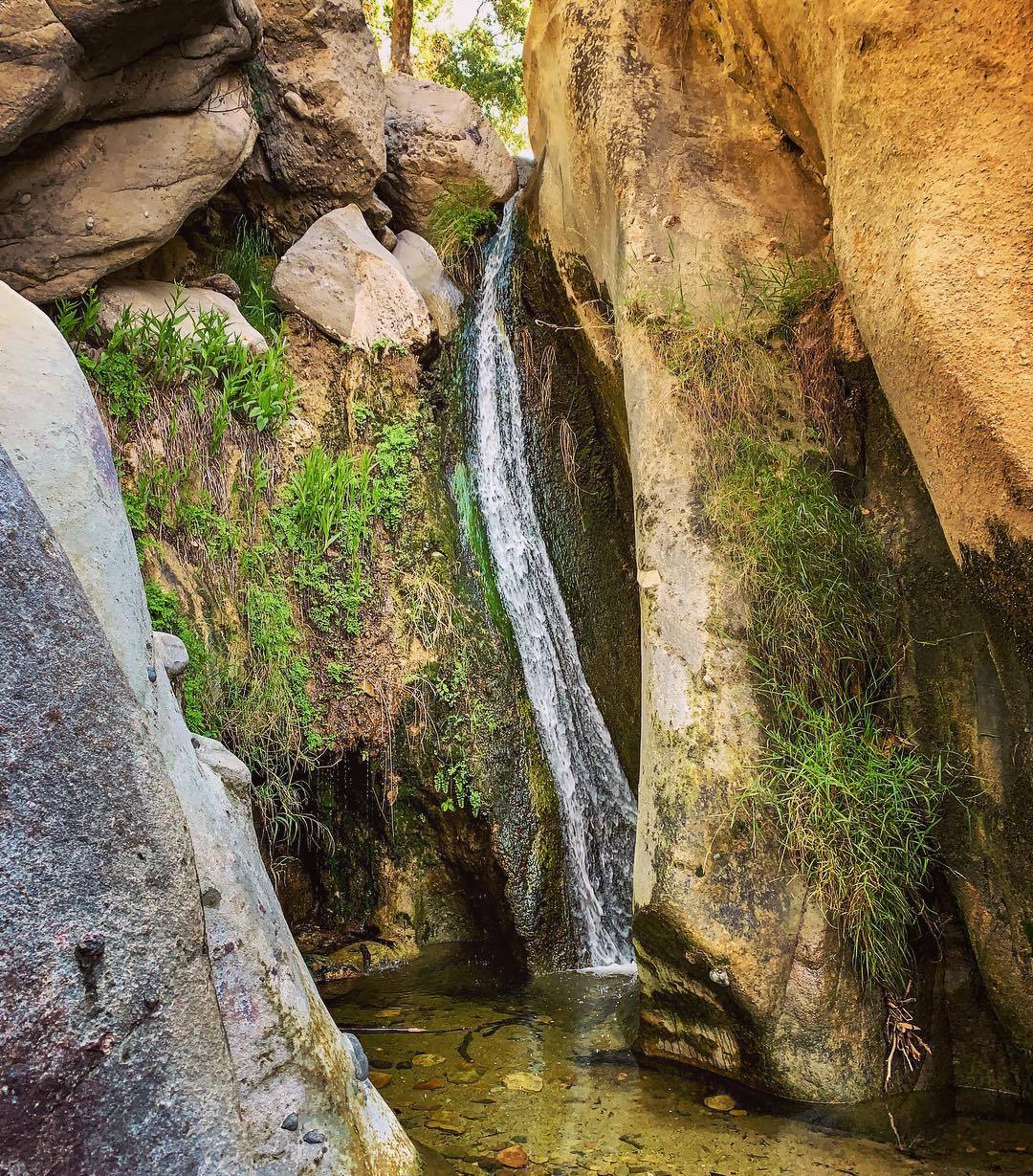 Trailhead: 20829 Entrada Rd., Topanga 90290
The 2.5-mile round trip hike on the Santa Ynez Waterfall Trail starts at Topanga State Park (no dogs allowed) in the Pacific Palisades. The lush creekside trail is shaded and leads to more of a gorge than full-fledged waterfall – it's beautiful all the same. The Eagle Rock route is longer (9 miles roundtrip) and offers a view of the coastline and valley.
Solstice Canyon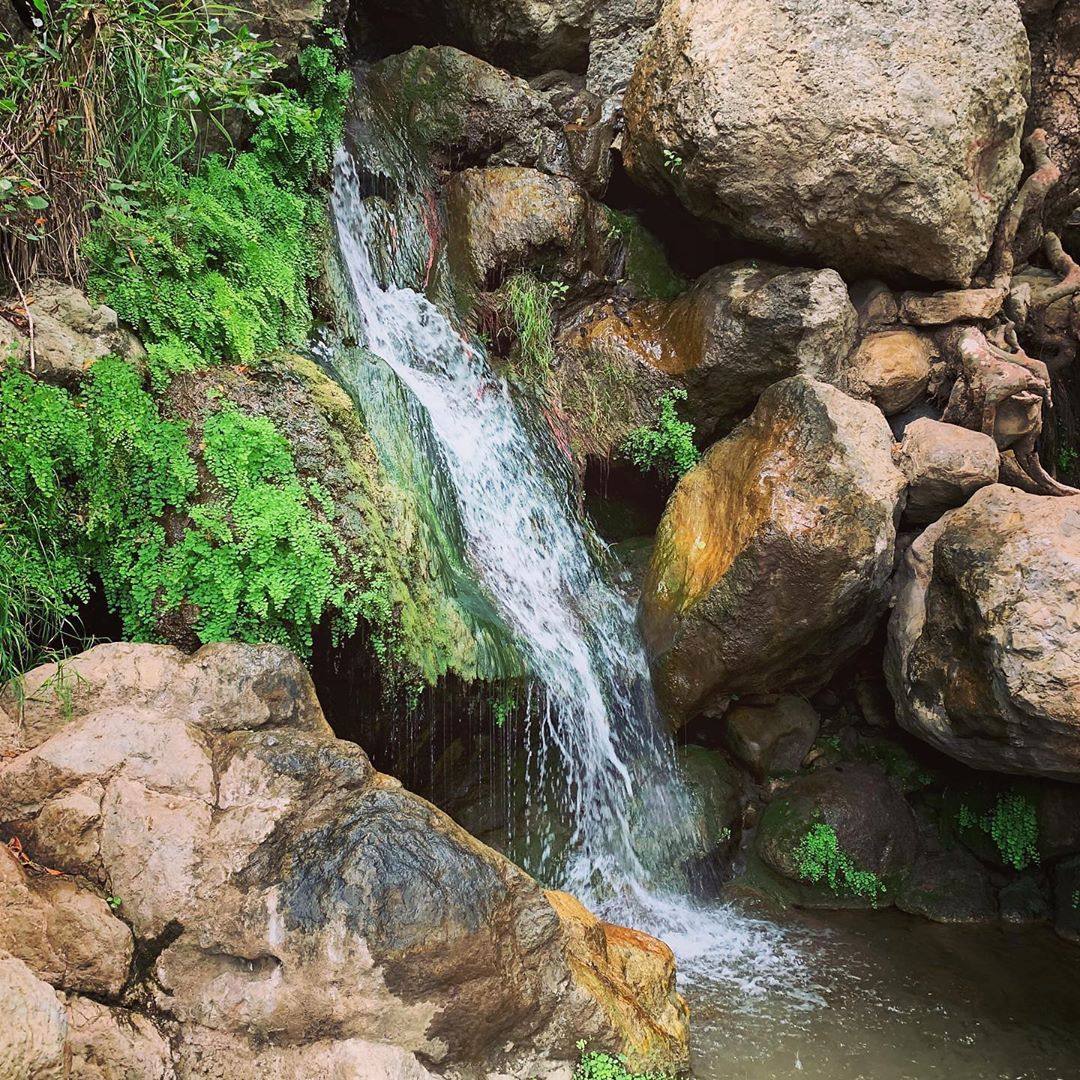 Trailhead: 3998 Solstice Canyon Rd, Malibu 90265
Don't let the paved road from the parking lot deter you—it opens up to actual trails crossing a stream and leading to a couple sets of stone foundations of homes that burned down long ago. The 30-foot waterfall in Solstice Canyon is just 100 yards up from the Roberts House (aka the "Tropical Terrace"), which ranges from a trickle to a gusher, depending on recent rain. This 3.5-mile hike in the Santa Monica Mountains rewards with an awe-inspiring vista of the Pacific Ocean in the distance, too.