We've put together a long-overdue update of our classic guide to Los Angeles and Valley food trucks and the many different cuisines they occupy, from tacos to pizza to artisan coffee. Go on a socially distant adventure with your quarantine pod and grab a meal and maybe some dessert later!
Kogi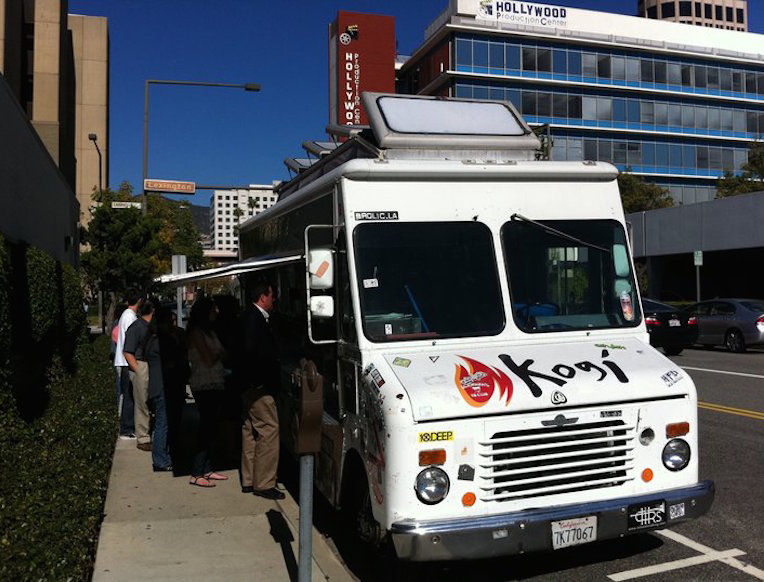 Food trucks are a staple of LA's cultural identity. While they may be popping up in every major city across the world, it all started in Los Angeles. More specifically, it started with the Mexican food trucks that drove to construction sites, until the concept was revolutionized by Roy Choi and his Kogi truck, where he invented a hybrid of Korean and Mexican deliciousness (think kimchi on tacos instead of salsa).
Cousin's Maine Lobster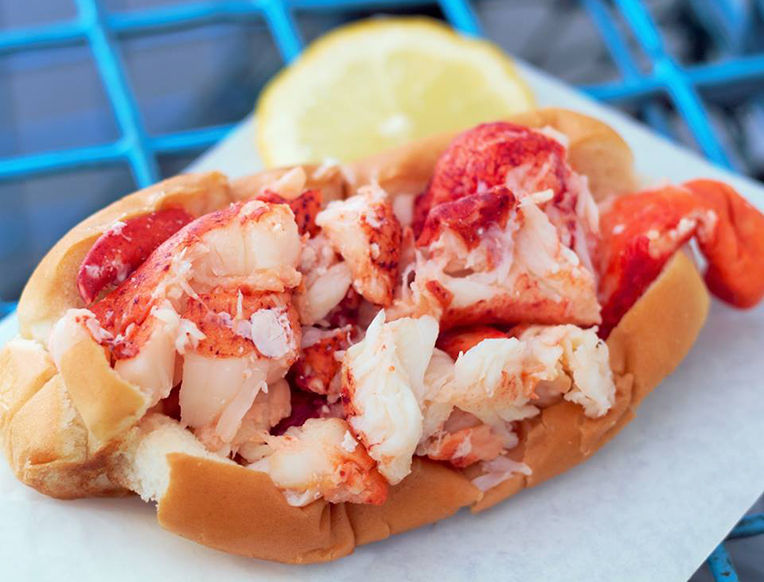 Founded by actual cousins Jim and Sabin, who both come from Maine but now live full-time in Los Angeles. The organization has expanded in big ways since the early days, now boasting trucks in more than 10 cities, a brick-and-mortar on Santa Monica, and mail-order lobster feasts available through their website. That said, the LA trucks are the originals. Lobster is shipped in fresh from Maine, and rolls are served both warm and cold (we actually like them equally—it kind of depends on your mood and taste).
CVT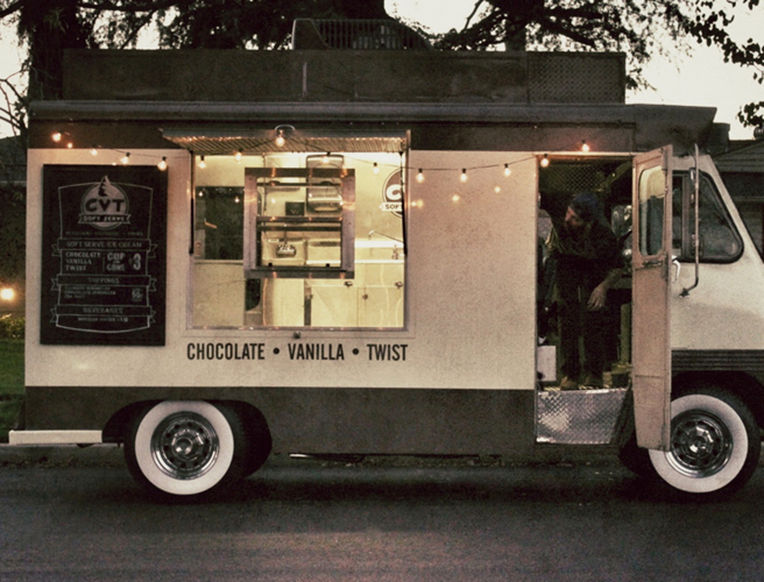 Served out of a 50-year-old truck named Charlie, CVT offers soft-serve the way it was meant to be served—simple. Your only choices are vanilla, chocolate, or a twist of both, with an option of added sprinkles or sea salt. But you only really need two topping options when the ice cream is this good. They have recently gone viral in the news and social media for being the "anti-influencer" truck. You can find them in Burbank and Sherman Oaks.
Bowled and Beautiful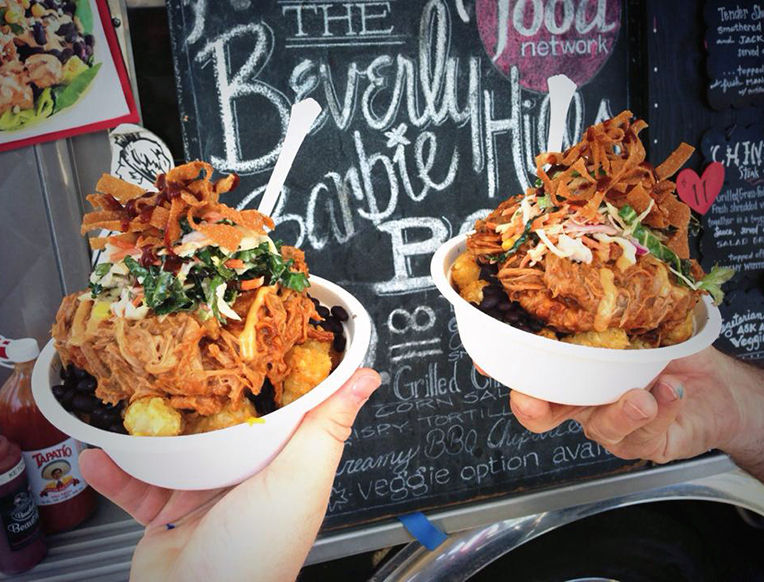 If you're looking to come away from a sea of food trucks with something moderately healthy, this truck is for you. While Bowled & Beautiful still offers a variety of indulgent comfort foods (blondie bars, truffle fries, and tater tots are just a few), our favorite from their menu is the Barbie Bowl: greens with brown rice, black beans, grilled chicken breast, corn relish, and their creamy chipotle sauce. Pro tip: ask for a fried egg or an avocado on top.
Warbler Coffee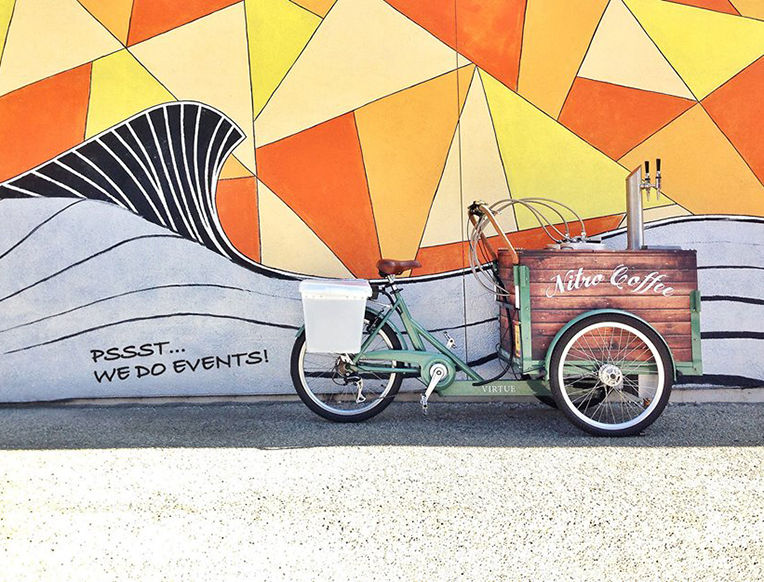 Okay, so technically this isn't a food truck—it's a tricycle. Headquartered in Santa Monica, this direct trade, micro-roast coffee company operates out of a three-wheeled vehicle outfitted with a brewing and kegging system that produces top-notch nitro cold brew. You can usually catch them somewhere in Santa Monica or Downtown, and they're also available for private booking.