We have officially crossed the September 21st date threshold, and have entered fall. Huge trends during the fall are dressing up in warmer clothes, switching your drink order from iced to hot, and well… anything pumpkin. We have rounded up a list of pumpkin food items you must try if pumpkin is your jam! Happy fall! 
Huckleberry Cafe – Santa Monica
What to order: Pumpkin Pie
It doesn't get much more classic than pumpkin pie. There are plenty of spots to get a good slice around town, but we're partial to the pumpkin pie at Huckleberry, a fantastic spin featuring all the flavors your nostalgic soul craves.
Pizzana – Brentwood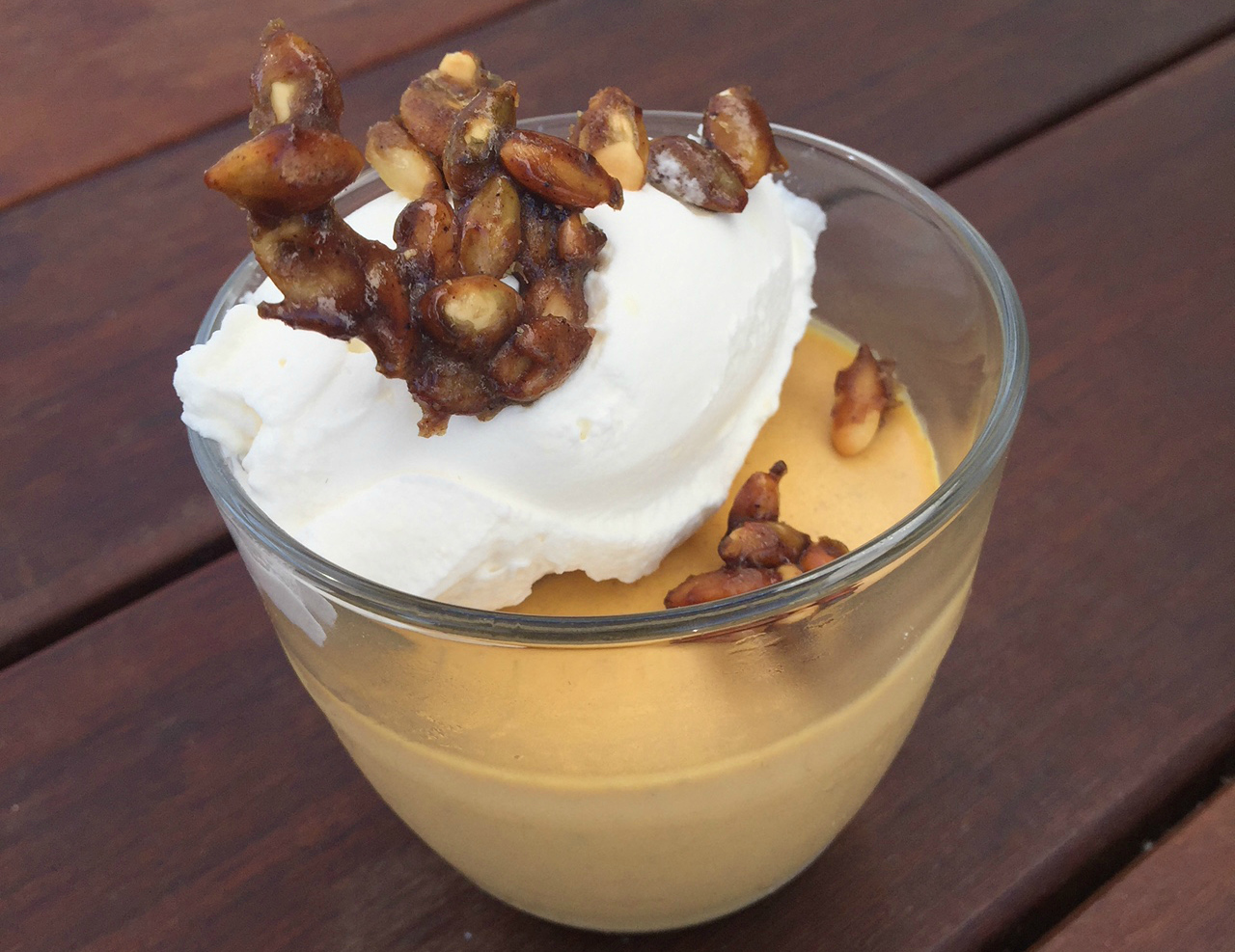 What to order: Pumpkin Budino
The dessert menu at the pizzeria shares pastry chef and co-founder Candace Nelson with another little sweets shop you may know called Sprinkles. This fall treat combines silky pumpkin budino pudding with a dollop of sweet whipped mascarpone and a brittle of candied pumpkin seeds.
Crossroads Kitchen – Beverly Grove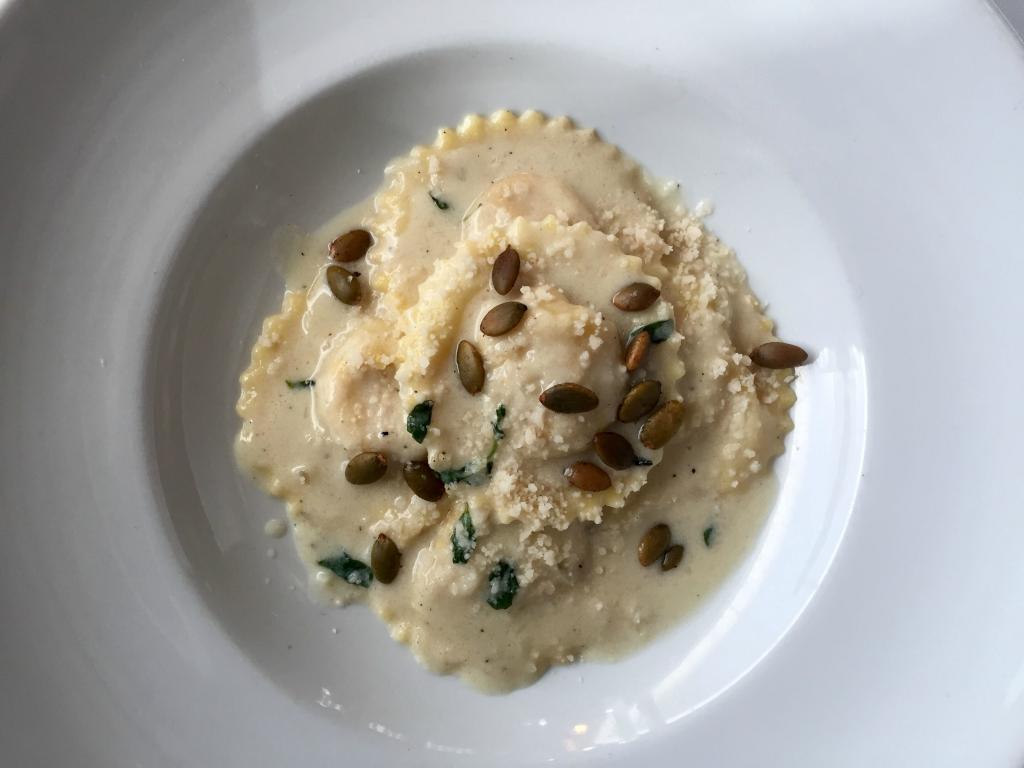 What to order: Kabocha Squash Ravioli with Pepitas
Not all pumpkin dishes have to be sweets. In this dish, toasted pumpkin seeds are used to add an extra layer of texture to a creamy—but vegan—dish of housemade ravioli stuffed with kabocha squash and harissa. The pasta is a limited-edition menu item only available this autumn.
Sweet Rose Creamery – Studio City
What to order: Pumpkin Bon Bons 
Sweet Rose Creamery has multiple seasonal offerings that all start with their spiced pumpkin ice cream, including a Halloween-themed sundae topped with little ghost marshmallows, but we're picking the bon bons as our treat of choice. Mini scoops of ice cream, dipped in a fall jacket of Guittard dark chocolate, on sticks, because any food is better when you can eat it on a stick.
Creme Caramel L.A. – Sherman Oaks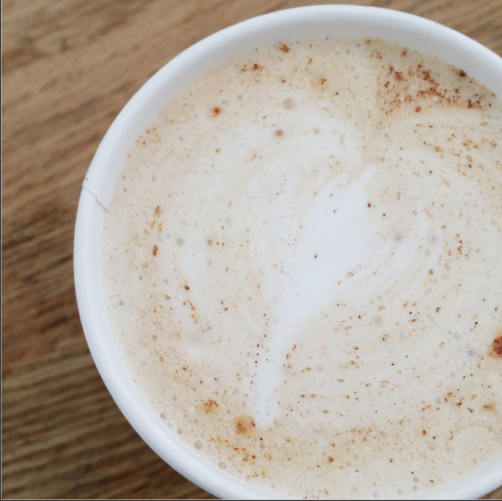 What to order: Kabocha Pumpkin Spice Latte
No orange chemical goo in this latte! Créme Caramel L.A. roasts kabocha squash with all the nutmeg, cinnamon, and other spices you crave to create a flavorful syrup, then adds espresso, condensed milk, and salted caramel to complete the delicious drink.
Cinnaholic – Echo Park & Woodland Hills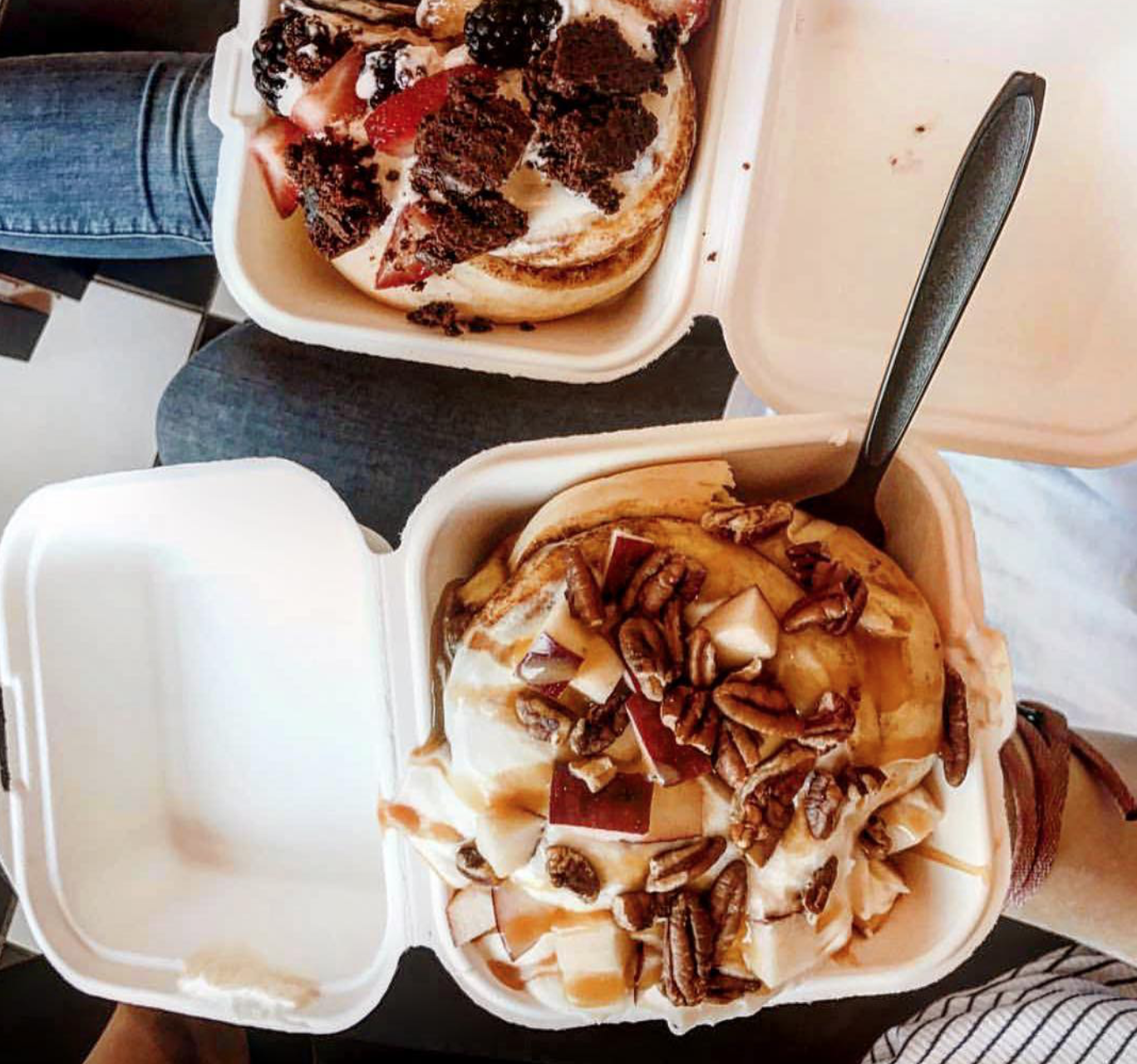 What to order: Pumpkin Pie Cinnamon Rolls 
What could be more decadent than a pumpkin pie cinnamon roll? Maybe one that comes from a bakery that lets you add your choice of any of 20 frosting flavors (we think maple or chai sound like good matches, but you decide) and 22 ice cream parlor-style toppings from pie crust crumbs to chocolate chips. At least these seasonal sugar bombs are 100 percent vegan because at least that sounds kind of healthy.