The highly anticipated Academy Museum opens to the public this week after a star-studded opening preview over the weekend. Certainly, with the history of filmmaking on grand display, you'll want to plan ahead for your visit. Aside from the stunningly renovated Wilshire May Company building serving as the museum's new home, there are a few extra sites to see. See it all, from the Pulitzer Prize-winning architect Renzo Piano's glass sphere theatre to the 'Oscar experience. Not exactly sure where to go, how to visit, or what else to see? Read on for our visitor guide to Hollywood's latest icon.
When to Go and How to Get There
Make your way to the Academy Museum seven days a week. The museum is open Sunday through Thursday from 10 am to 6 pm. Likewise, on the busier days of Friday and Saturday, you can stay a tad bit later from 10 am to 8 pm.
If you haven't been on Mid-Wilshire allow us to reintroduce Museum Row. Likewise, the newly unveiled museum sits next to LACMA and across the street from the Petersen Museum. Find your way to this Oscar-worthy space at 6067 Wilshire Boulevard.
How to Visit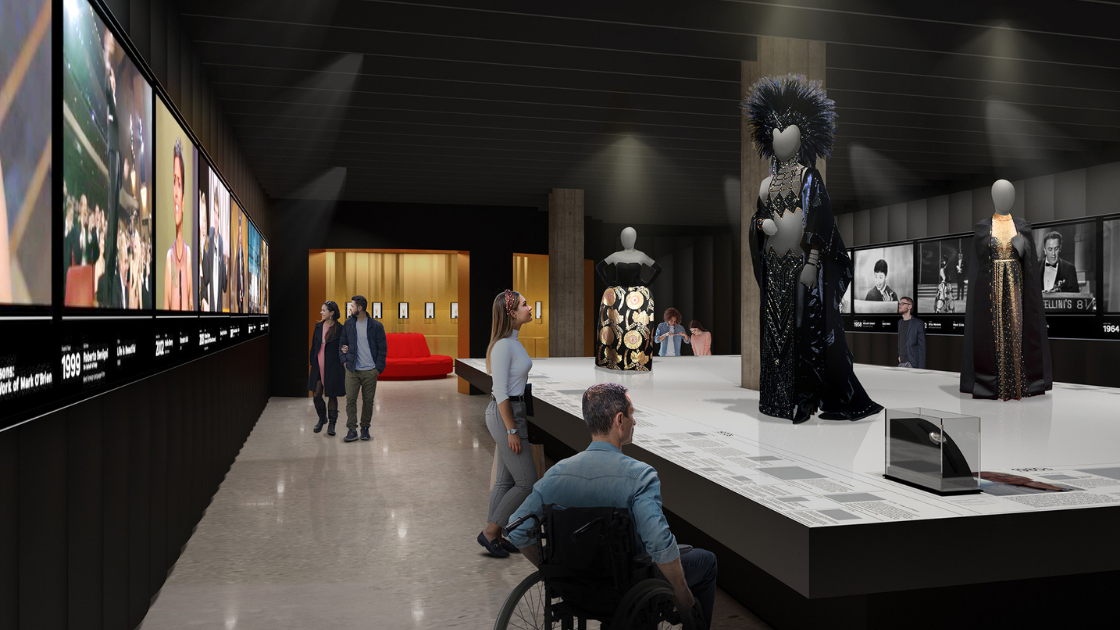 As with most museums these days, a timed ticket will be required for entry. Tickets for entry are $25 for adults, $10 for seniors (62 and over), $15 for students, and free for visitors 17 and under. Of course, your ticket will grant you access to all exhibits and public areas like the Spielberg Family Gallery. Similarly, for an extra glamorous experience, you can give your own Oscar moment. The immersive installation titled the Oscars Experience cost an additional $15. What exactly is the 'Oscar Experience'? You'll have the chance to step in front of a virtual crowd while holding a real oscar to give your acceptance speech. Of course, the video will be emailed to you and you'll be able to say you had your brief moment of 'fame'
What to See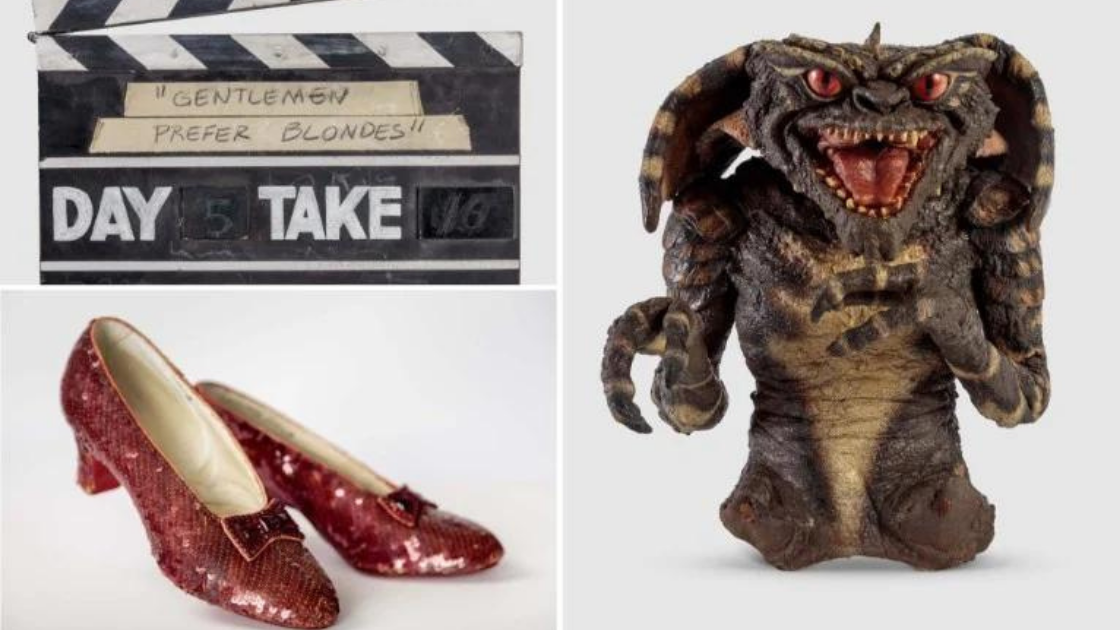 Consider every blockbuster, oscar-winning, star-studded film you've ever seen. Now think about all of the props and costumes from those films and where exactly they went. Well, ponder no more, because that is why you'll find at the Academy Museum. From Dorothy's ruby slippers to R2-D2 and C-3PO and even the shark from Jaws, they're all on display. Likewise, take a trip down nostalgia lane and view true cinematic treasures from the past to the present.
What Are the Current Exhibits: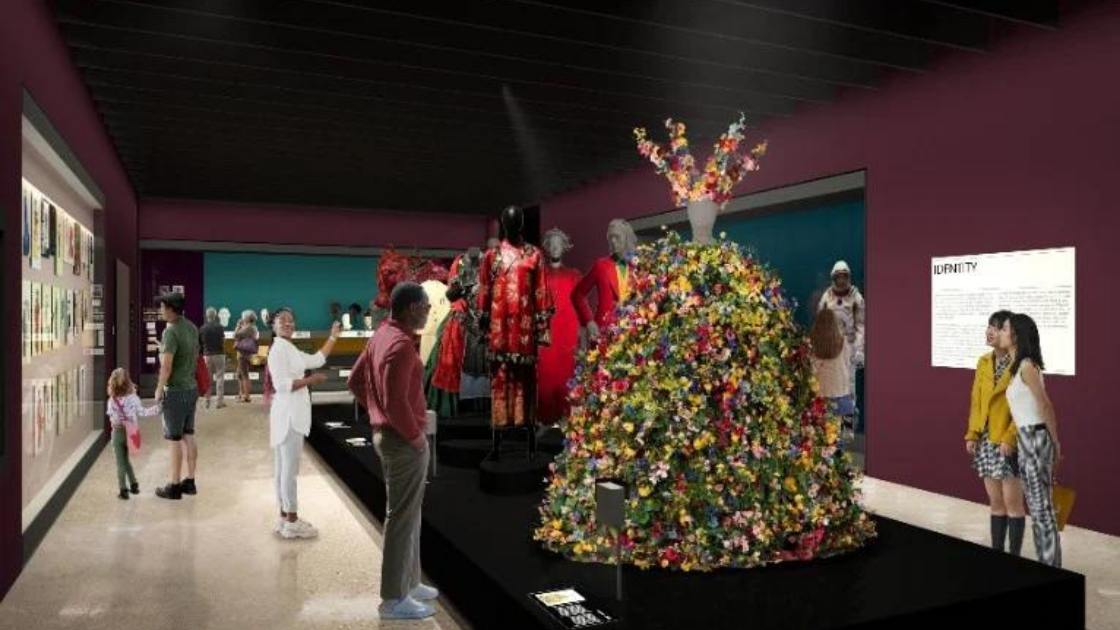 Stories of Cinema 1
Located in the Saban Building, visitors are greeted by a soaring, glass-walled gallery and multiscreen experience where an introduction to the exhibition Stories of Cinema can be enjoyed for free.
Stories of Cinema 2
A multi-floor exhibition that connects audiences to celebratory, complex, diverse, and international stories of the people who make motion pictures and the artworks they create.
Stories of Cinema 3
Stories of Cinema continues on the third floor with special installations by director Pedro Almodóvar, composer Hildur Guðnadóttir, and sound designer Ben Burtt—all Academy Award®–winning artists.
Backdrop: An Invisible Art
The Hurd Gallery features the exhibition Backdrop: An Invisible Art. The exhibit spotlights a monumental backdrop—the iconic Mt. Rushmore backing from Hitchcock's North by Northwest.
Path to Cinema: Highlights from the Richard Balzer Collection
This exhibit explores how the cinematic experience we know today evolved. From a long tradition of optical amusements and devices of wonder magic lanterns, zoetropes, and praxinoscopes to the Cinématographe Lumière.
Hayao Miyazaki
The Academy Museum's inaugural temporary exhibition. This exhibit marks the first North American museum retrospective dedicated to the work of its namesake. A stunning ode to the internationally celebrated artist and filmmaker Hayao Miyazaki.