Many people spend a significant amount of time in the kitchen; indeed, the kitchen is at the heart of some homes. Not just a place for preparing and cooking meals, the kitchen may also be used for dining and socializing. Is it time to give your kitchen an overhaul? Whether you're thinking about a major remodel or a few smaller changes, we have you covered. From functionality to aesthetics and more, read on for this week's blog on kitchen design trends for 2022!
Decorative Accessories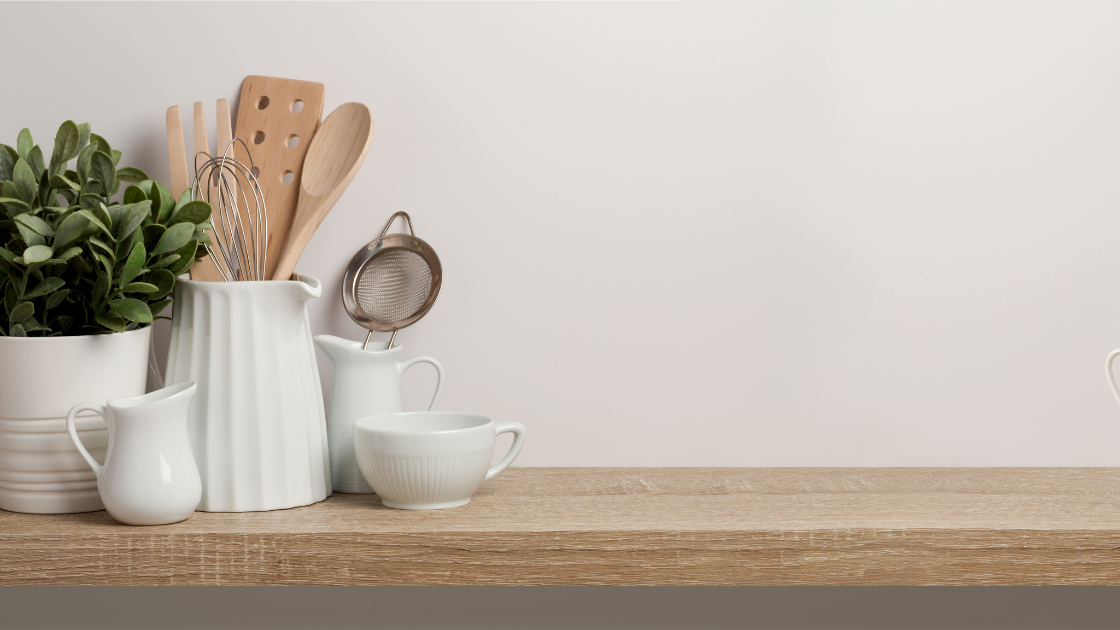 Moving away from a simple utilitarian look, many homeowners are adding decorative accents and accessories to kitchens. This can create a more casual and comfortable ambiance, helping to extend available living space. Table lamps, for example, provide for greater flexibility with lighting and add a homey appearance. Artwork, mirrors, and shelves with collectible trinkets are other ways people are making their kitchen designs more inviting for 2022.
Larger Islands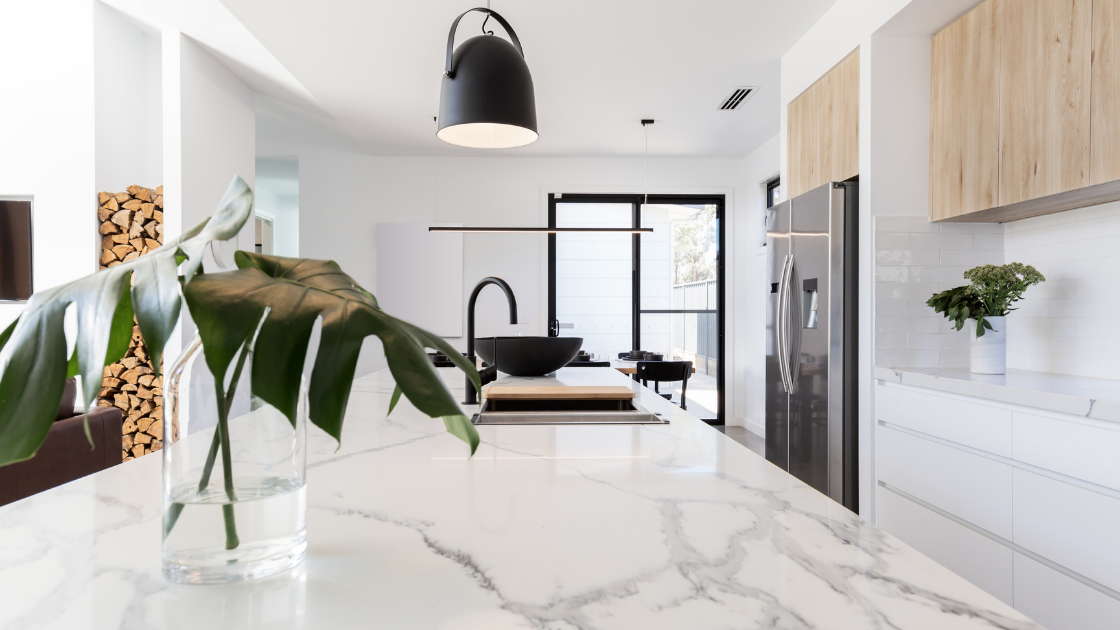 With the kitchen increasingly being used for purposes other than cooking, it's no surprise that lots of people are opting for larger islands. From food preparation and eating to chilling out and working, an island has plenty of practical uses. An island can also replace the need for a separate dining table, potentially freeing up more space or, in some homes, an entire room. Built-in storage solutions underneath islands are also gaining popularity.
Natural Color Schemes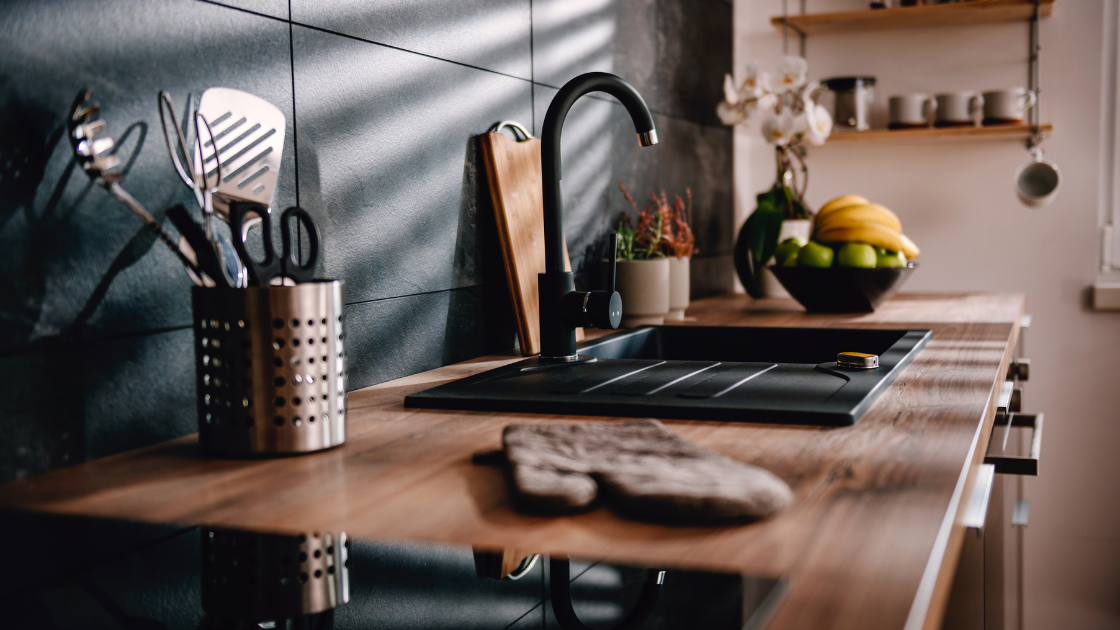 When it comes to the color of a kitchen design, natural tones are soaring in popularity for 2022. Pleasing on the eye, soothing, and reflecting a moving shift towards sustainable goals, many people are redesigning kitchens in shades of green and blue as well as earthy tones. Natural woods and raw materials complement colors that reflect Mother Nature.
Patterned Floor Tiling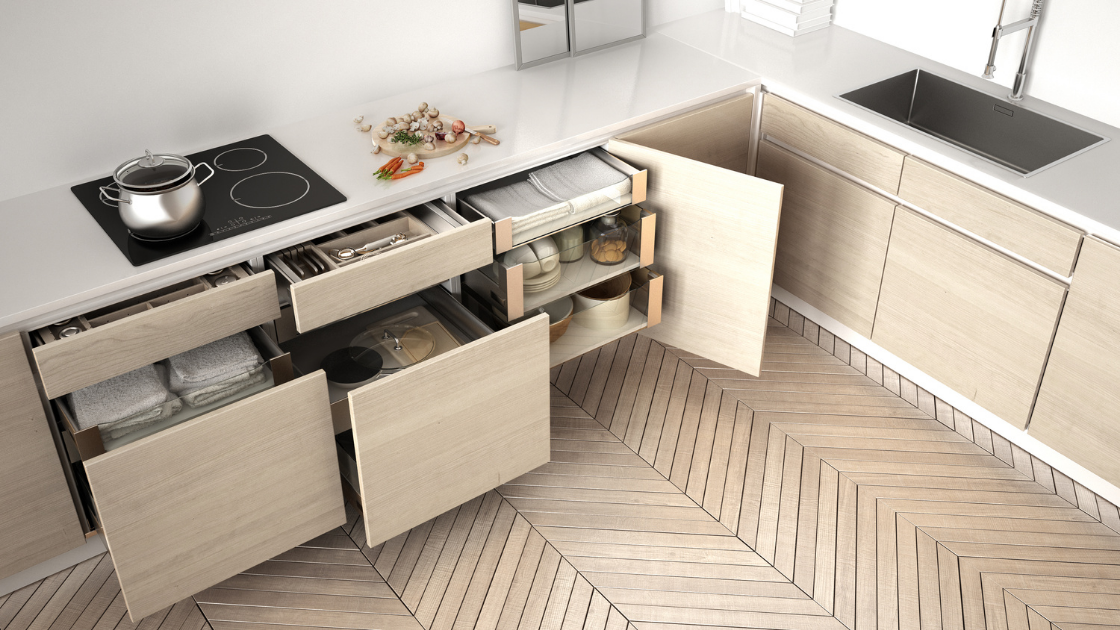 While vinyl and wooden flooring still remain popular in 2022, patterned floor tiles are also expected to become more common. The floor is a great way to add character and life to your kitchen design, with fun and funky tiling that lets you express yourself through diverse colors and striking patterns. You can also expect tiles to feature in other parts of the kitchen, from backsplashes and walls to more unexpected locations, such as around windows.
Tailored Appliances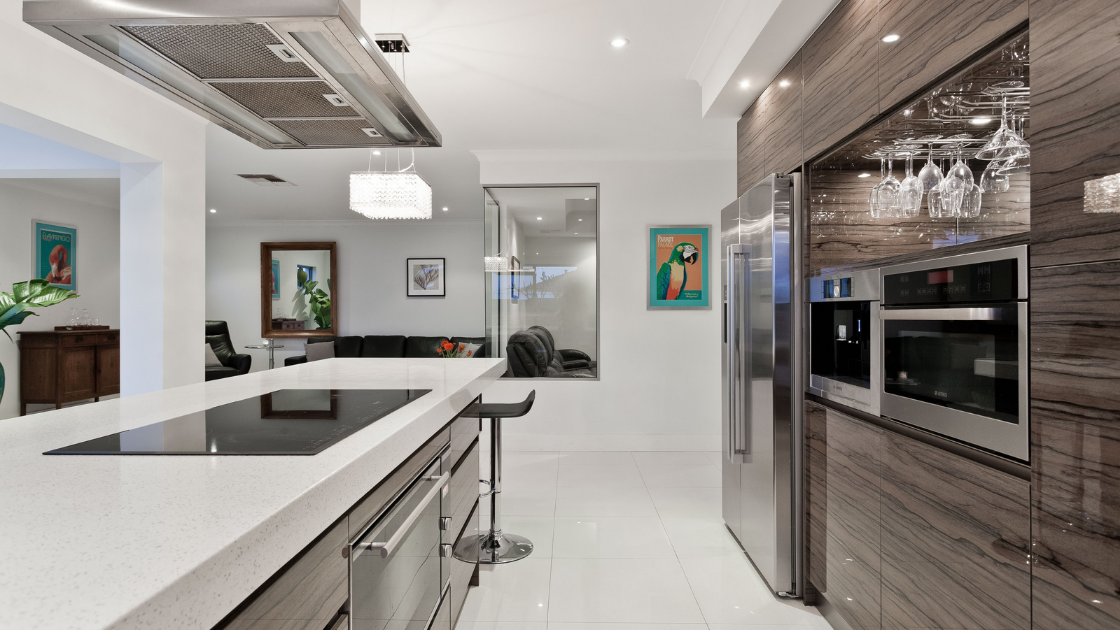 Why stick with run-of-the-mill appliances and a one-size-fits-all approach when it's so easy nowadays to customize kitchen appliances to have exactly what you want? Tailored appliances are the way to go. Consider something to match each cooking style and every aesthetic. Think things like split appliances over stacking, multiple sinks and cooking stations, large drink chillers, built-in coffee bars, seamless integration, and a range of colors and materials.
Customized Cabinets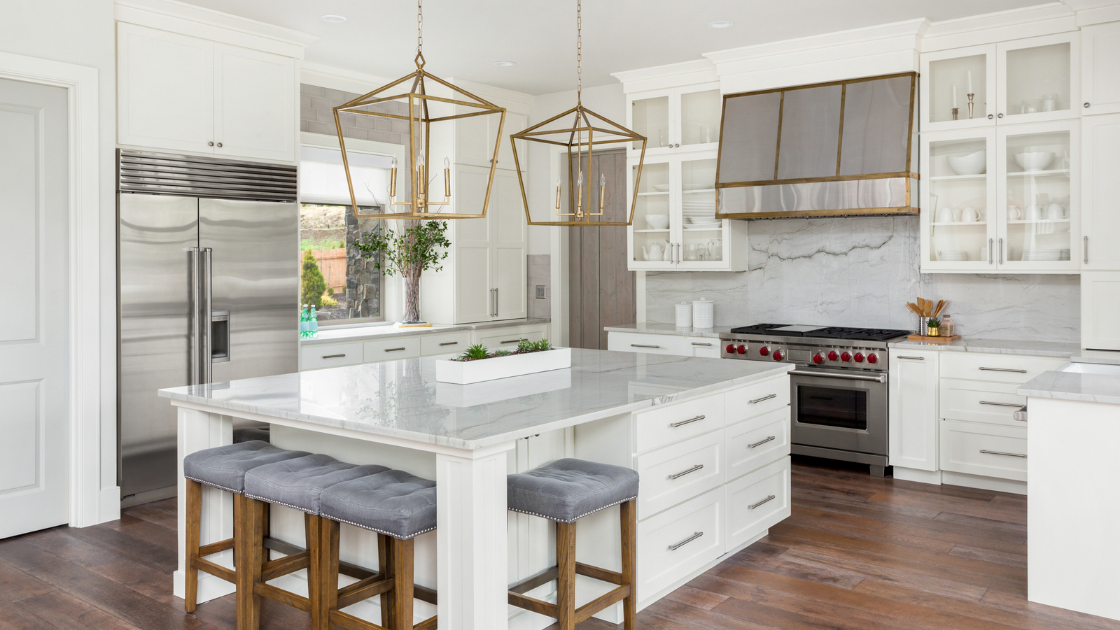 Enhance your kitchen and add more organization when you include customized cabinets and drawers. Create a home for everything and say goodbye to cluttered cupboards and worktops when your kitchen design includes elements like pull-out trash cans, appliances behind sliding doors, specialty drawers for cookie trays, integrated spice racks, roll-out shelving, deep drawers, and divided drawers. Customized cabinetry allows homeowners to fully maximize space too.
Smart Technology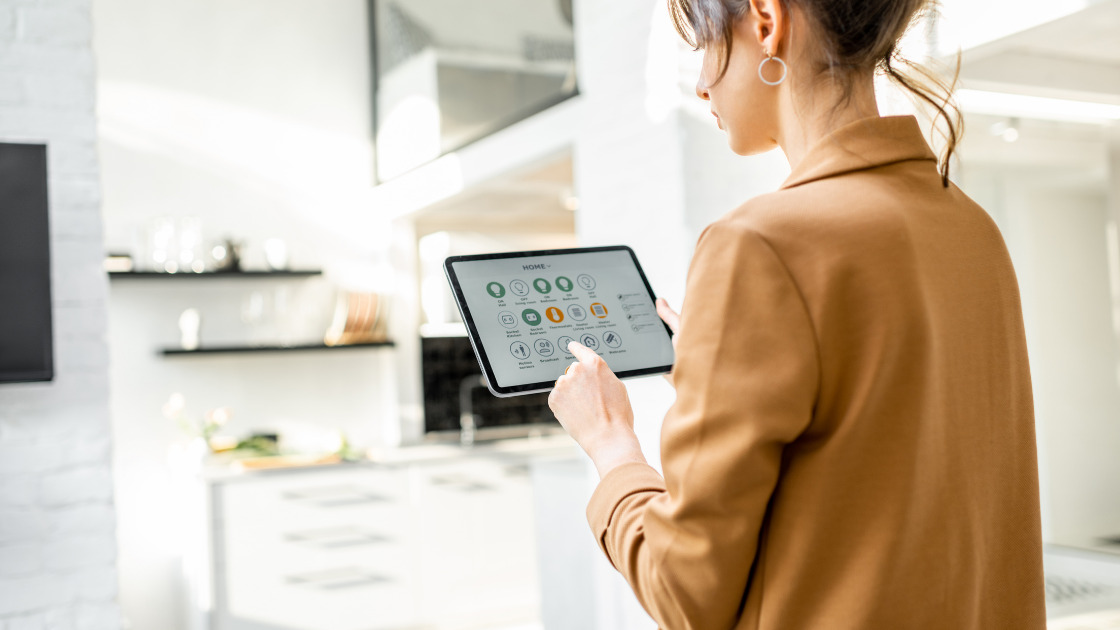 As with other areas of the home, smart technology is a big part of kitchen designs in 2022. People typically like features that make life easier … and wouldn't it be convenient, for example, to adjust the temperature of your oven by just using your phone? How about voice-controlled taps? Or automatic pot stirrers, apps that let you check the contents of your fridge while grocery shopping, coffee pots controlled by your phone, and scales that link to recipes? There are so many exciting possibilities.