Living in Los Angeles can be a hectic affair, especially for your pet. Likewise, they are very likely to be appreciative of more walk time in a beautiful and relaxing natural setting. Unfortunately, not all parks and natural areas in Los Angeles are welcoming to pets. That's why we have compiled this list of some of the most popular dog-friendly hikes in the Los Angeles area. The bonus? They are all within driving distance of the city.
Runyon Canyon Park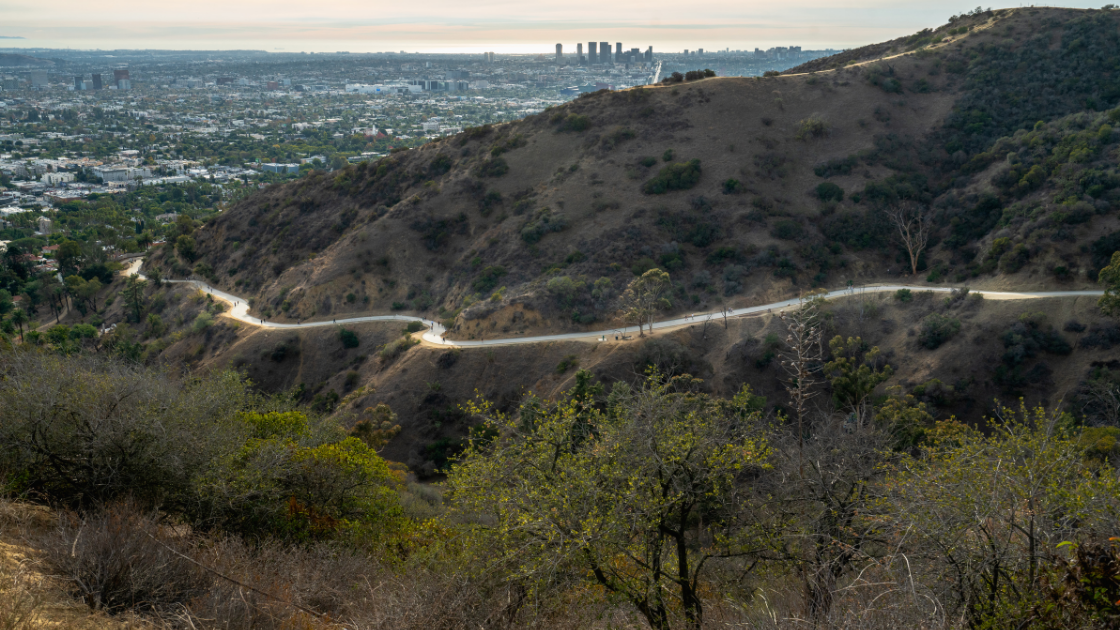 One of the area's most beloved dog-friendly hikes, Runyon Canyon boasts three different trails. Likewise, they consist of different lengths and elevation changes. There are plenty of areas in its 130-acre surface where your pet can run free and enjoy the natural environment. In addition, you can take in some of the most wonderful views of Hollywood. Start at Mulholland Drive and continue on to the east end of the Santa Monica Mountains in Hollywood. Keep in mind this is a very popular park so there will be plenty of other hikers and their dogs in the area.
Westridge Trail to San Vicente Mountain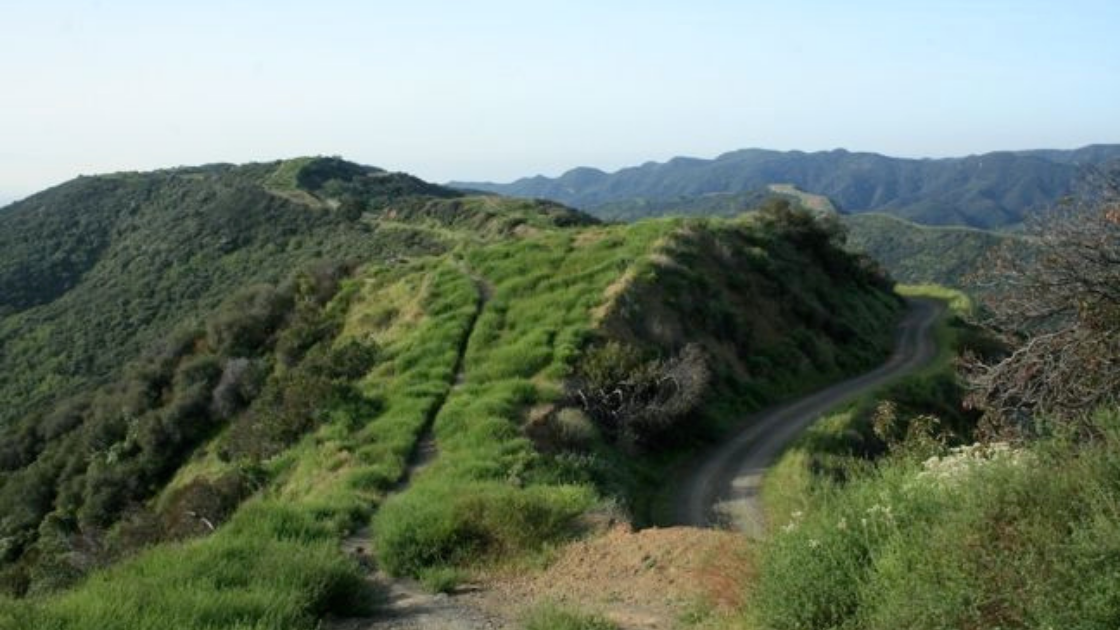 Another one of several off-leash, dog-friendly hikes in the Los Angeles area, is the Westridge Fire Road. The trail is well known among local hikers, mountain bike riders, and nature lovers in the Brentwood area. Its 7.4-mile trail will lead you to an abandoned cold-war era defensive missile site where you can soak in the history of the place. Likewise, you can enjoy the vast scenery of the San Vicente Mountains. From there you will come upon the old lookout tower while your dog gets some enjoyable runs along the trail.
Amir's Garden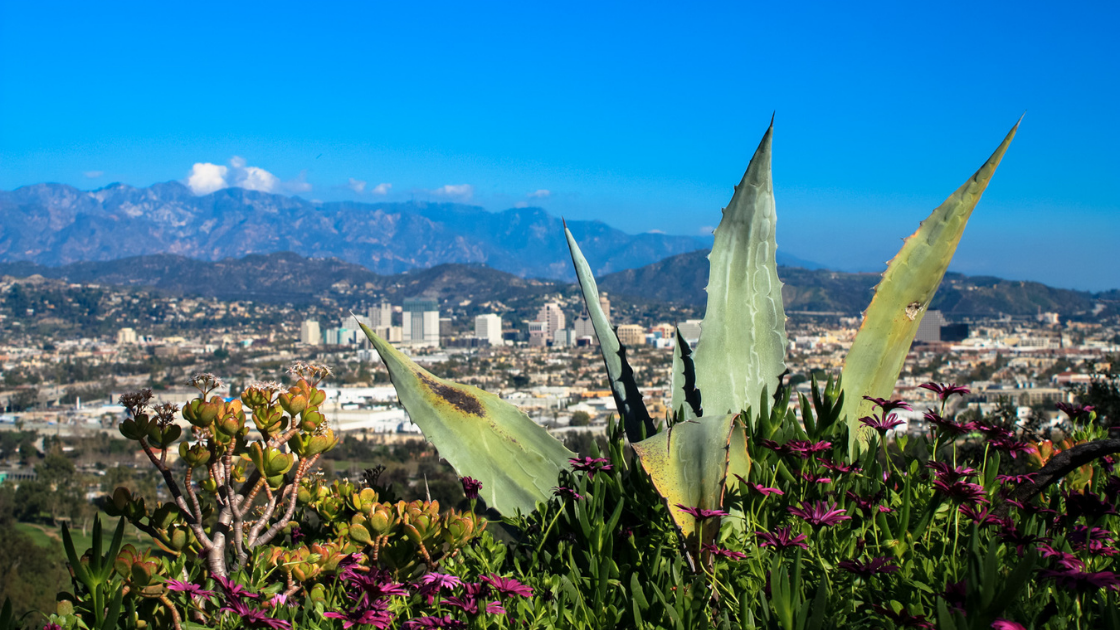 A delightful one-mile hike leads you straight to a beautiful garden in Griffith Park where you can sit back and relax in two of the most amazing picnic areas you will ever find, one at the Old Zoo and the other in the garden itself, which boasts picnic tables and different varieties of foliage and greenery, making it one of the most pleasant dog-friendly hikes in Los Angeles.
Fish Canyon Narrows
Nestled in the Sierra Pelona Mountains on the Far West End of Los Angeles, this beautiful 10-mile trail offers views usually similar to those you can find in Utah. With 100-foot cliffs built out of eye-pleasing red rock and set only 20 feet apart, you and your pet can enjoy an adventure that features bushwacking and exploring the trail while taking in the beautiful view of Castaic Lake. The entrance can be found on Templin Highway and its remoteness lends to a more private experience.
Bridge To Nowhere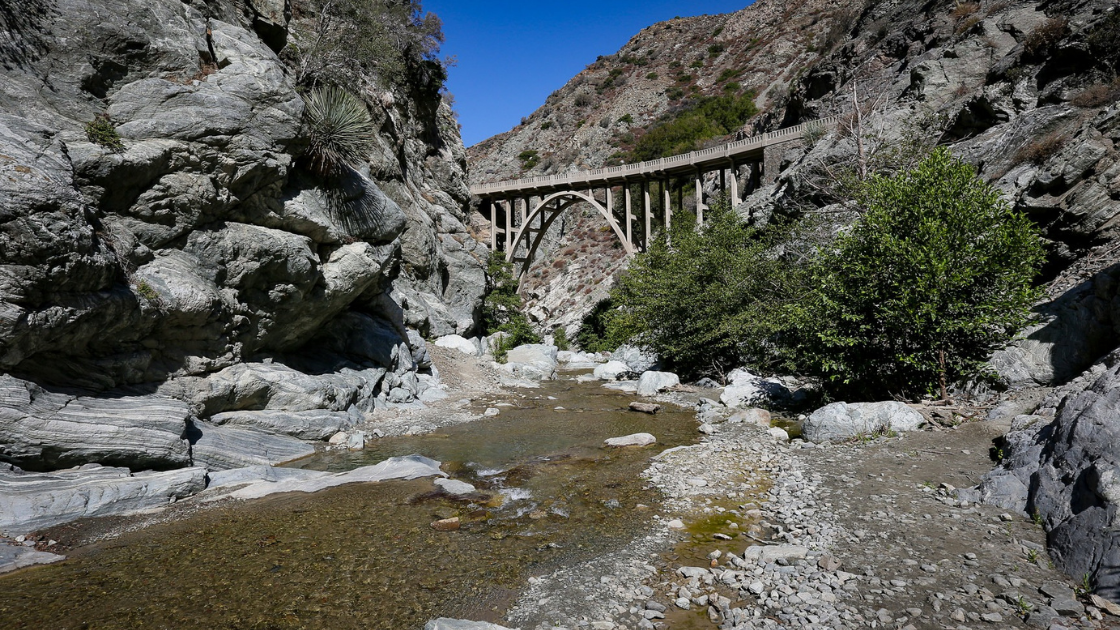 Another 10-mile adventure, this uniquely historic trail will lead you to an abandoned bridge that is considered to be a local treasure. With a number of fords along the way, this trail offers a variety of opportunities for swimming on a hot day, so keep in mind you will need at least 6 hours to complete the trip. Located in the East Fork of the San Gabriel River, it is suggested you bring plenty of water and a change of shoes for your hike.
Los Angeles offers a numerous selection of dog-friendly hikes that are open year-round, but, given the fact that most of these run through the wilderness and unpopulated areas, you make encounter rattlesnakes along the way, so keep an eye open for you and your pet's safety.