Located in San Bernadino, Southern California, Big Bear is a terrific place for fans of the great outdoors. Boasting the glistening snow-fed Big Bear Lake, which is the biggest recreational lake in Southern California, mountains and easy access to the wildlife-rich San Bernadino National Forest, a springtime staycation in Big Bear promises plenty of adventures. Here's the lowdown on where to stay, eat and drink, as well as cool things to see and do.
Big Bear: Where to Stay
There are many lovely lodges and cute cabins during springtime in Big Bear, perfect for an intimate romantic break or a lively getaway with family or friends.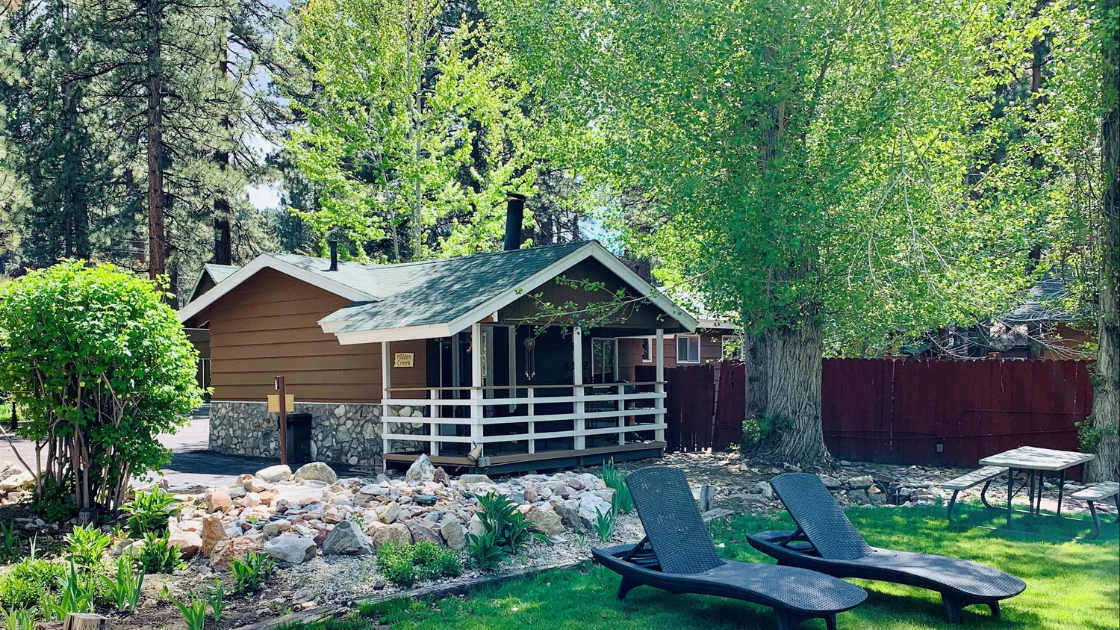 The quaint family-run Grey Squirrel Resort has 19 comfortable cabins set among 3 scenic acres. An ideal place for a peaceful break in nature, the resort features a tranquil pond and a refreshing heated outdoor swimming pool. There's no need to go without modern luxuries — there's free Wi-Fi throughout the site and guests have access to laundry facilities. Each cabin boasts rustic features mixed with modern amenities. Some cabins have fireplaces, some have bathtubs, and some have a full kitchen … all are adorable! Cabins are available for between two and 14 people and some are pet friendly.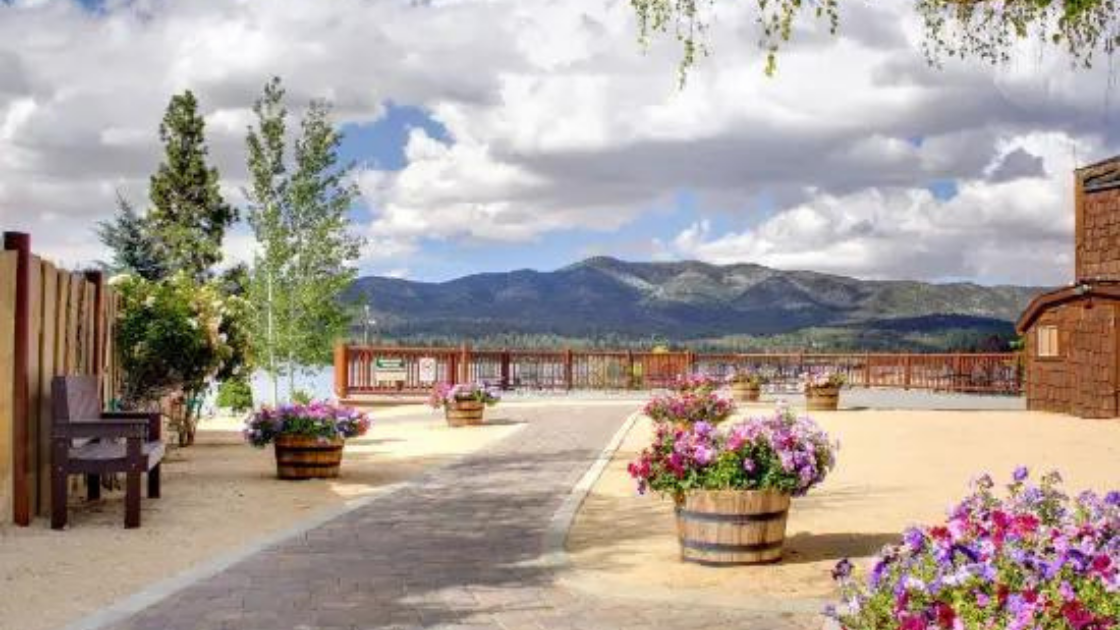 All of the 40-plus rooms at Marina Riviera provide beautiful lake views. Rooms have soothing colors inspired by nature and all have a mini-fridge, cable TV, and free Wi-Fi. Some rooms feature cozy fireplaces. Rooms are available for between two and four guests. Based on a Viking lodge, the rustic resort offers easy access to the area's abundant activities, while on-site amenities include a heated pool and hot tub, fire pits, a sauna, and relaxing deck seating.
Big Bear: Where to Eat
Big Bear has plentiful places to eat, most with relaxed vibes and menus loaded with comforting favorites.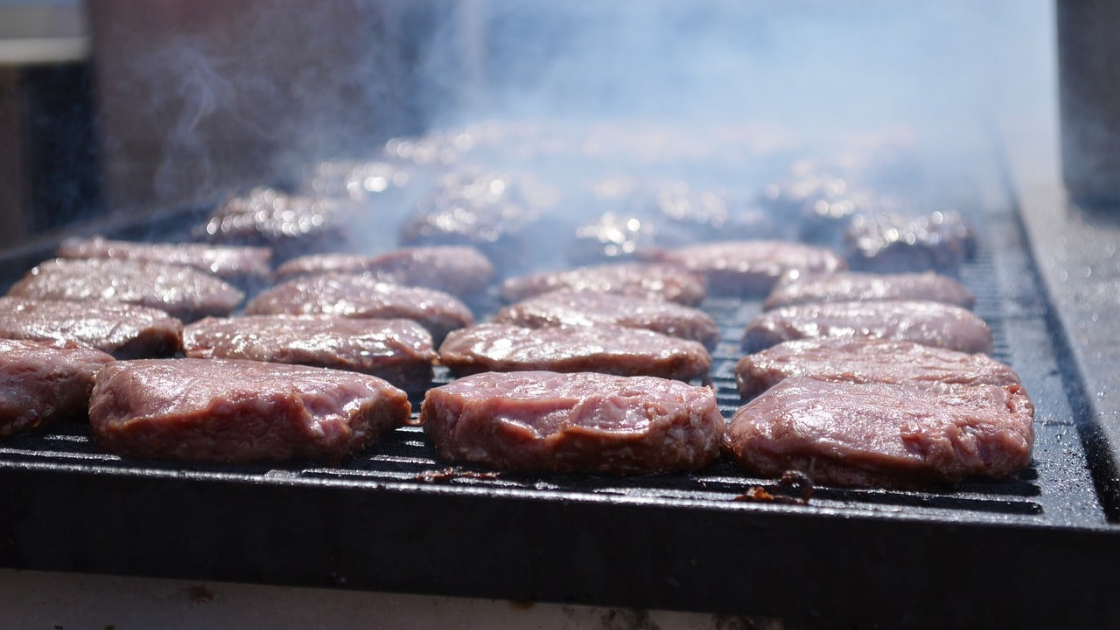 Peppercorn Grille has indoor and heated outdoor seating and offers a touch of elegance with top-class service. Savor appetizers like calamari, Maui crab cakes and shrimp sauté before sinking your teeth into pizza, pasta, pistachio-crusted chicken, lobster tail, and steak. It's a popular spot in Big Bear and reservations are recommended.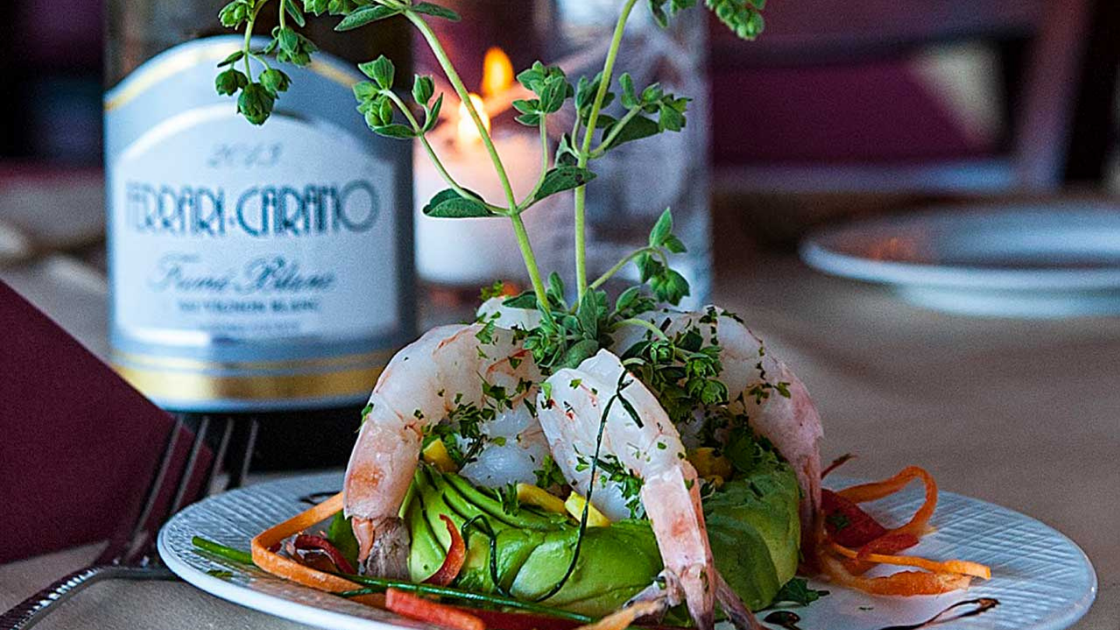 The Pines Lakefront offers upscale dining right at the water's edge. Take a seat on the patio to marvel at the lake and mountains or enjoy the luxury appeal of the indoor dining room. Wooden floors, plush carpets, nostalgic décor, and lilting piano music enhance the ambiance. Known for its seafood and steak dishes, tempting dinner items include St. Louis smoked ribs, fillet mignon, Alaskan king crab legs, chicken teriyaki, and linguine with clams. Veggie-friendly options are available and the restaurant is open for breakfast, lunch, and dinner.
Big Bear: Where to Sip
For many people, enjoying a few relaxing drinks is part of the appeal of a springtime in Big Bear staycation. The area has several bars and pubs where you can unwind after a day of activities.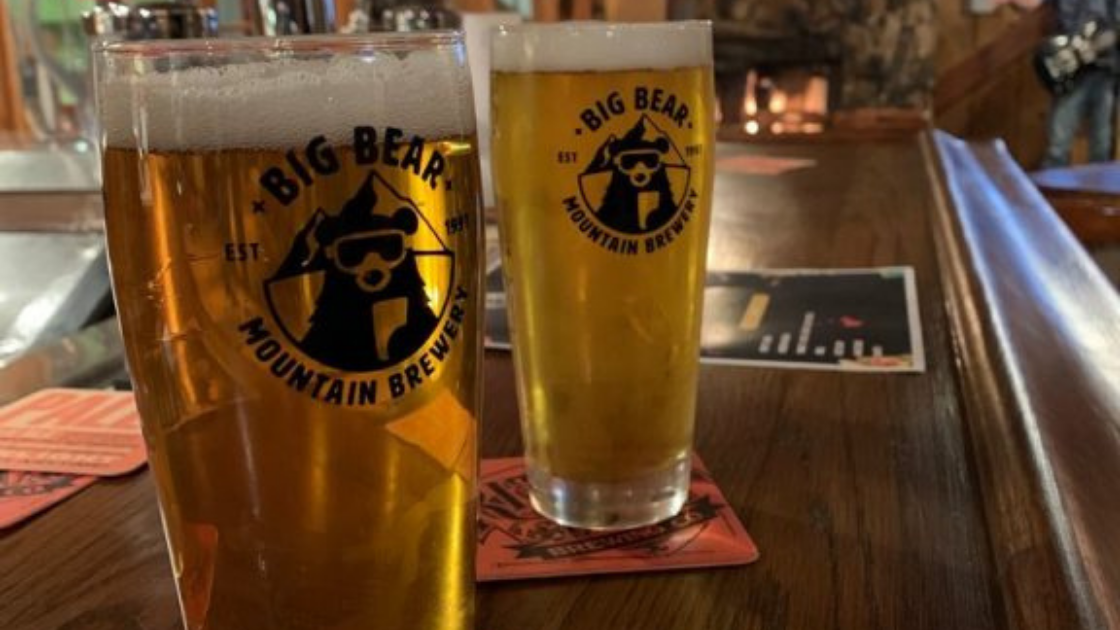 Big Bear Mountain Brewery is housed in an old masonic lodge. Filled with vintage items and rustic touches, it's a perfect place to chat with friends over a glass of craft beer. Desert Citrus, Habitual Haze, Hop-O-Matic, and Honey Buzz are just a few to tempt you. The bar also serves a selection of popular bottled beers, wines, and soft drinks, as well as hearty pub grub.
Join the action at Whiskey Dave's sports bar, rumored to have its very own resident ghost! There's live rock and roll every weekend and the 22 TVs mean there's no fear of missing your favorite teams. Pool tables and foosball add to the fun, and there's a full food menu if you start to feel hungry. The bar is stocked with an array of cool beers, strong spirits, and fruity alcopops.
Big Bear: What to See and Do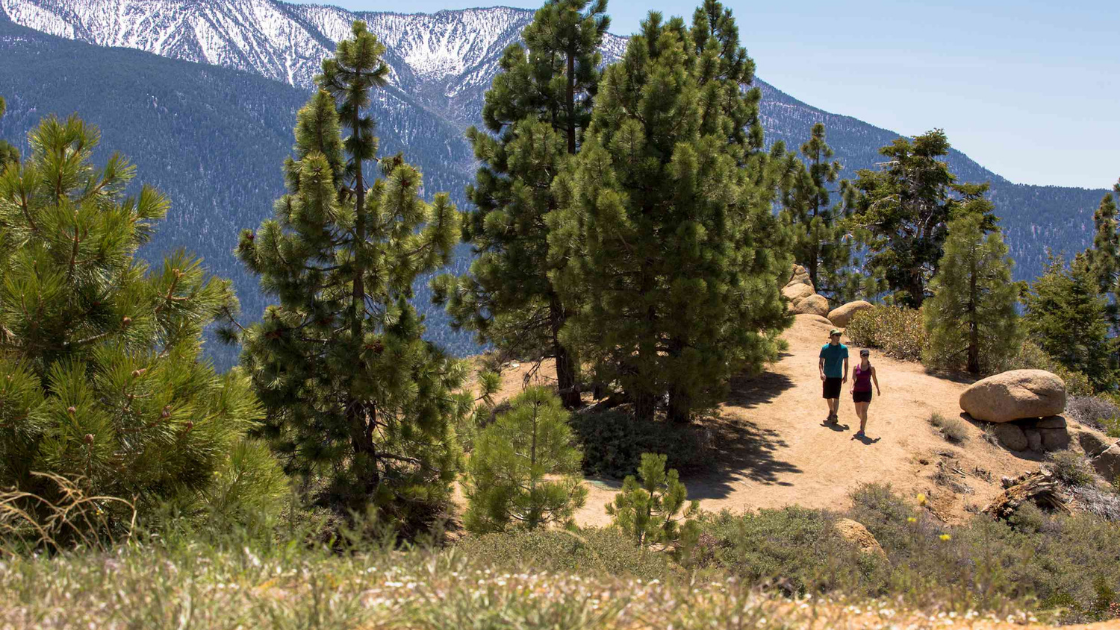 Diverse outdoor activities appeal to varied tastes in Big Bear. During Springtime you can fish, boat, jetski, and so much more! Although it's probably still too cool to swim in the lake on a springtime staycation, take a plunge if you're feeling brave! By spring the ski season has typically ended. Likewise, other outdoor activities include hiking, mountain biking, and horse riding to enjoy instead.
Travel back in time at Gold Rush Mountain Adventures, a unique gift shop and ghost town where you can learn about the area's gold-mining past. Likewise, there are many family-friendly activities like panning for gold, exploring a magical cave, and more.
Get the adrenaline pumping at Magic Mountain Recreation Area, home to the famous Alpine Slide. Soak up the vistas from the chairlift before enjoying the only authentic bobsled in Southern California.