If you're new to Carmel-by-the-Sea, you may already have decided that you'd need a very good reason to leave it even if you have time to travel. Carmel has everything to enjoy a fabulous staycation, from beautiful beaches and prestigious golf courses to eclectic shops and first-class restaurants. Its hotels and inns offer guests attentive service and luxury amenities and make an excellent base for your staycation or vacation. With all there is to enjoy in this charming seaside city, you'll be glad you stayed.
Where to Stay in Carmel, CA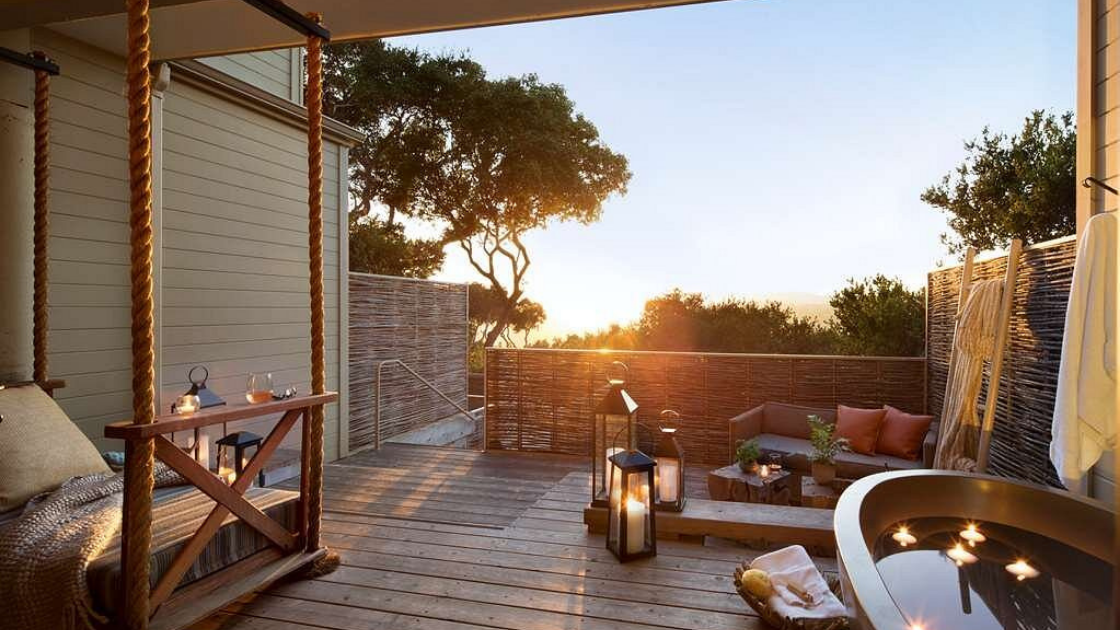 This idyllic town features a wide array of luxury hotels as well as charming inns that offer the comfortable accommodations you'll need for your California staycation. If you're a golf enthusiast, you might consider booking a stay at the renowned Quail Lodge & Golf Club, which features an outdoor pool and two on-site restaurants. La Playa Carmel boasts a four-star rating and features breathtaking ocean views. Other top hotels and inns include:
Carmel Valley Ranch by Hyatt
Tradewinds Carmel
Normandy Inn
Carmel Mission Inn
Where to Shop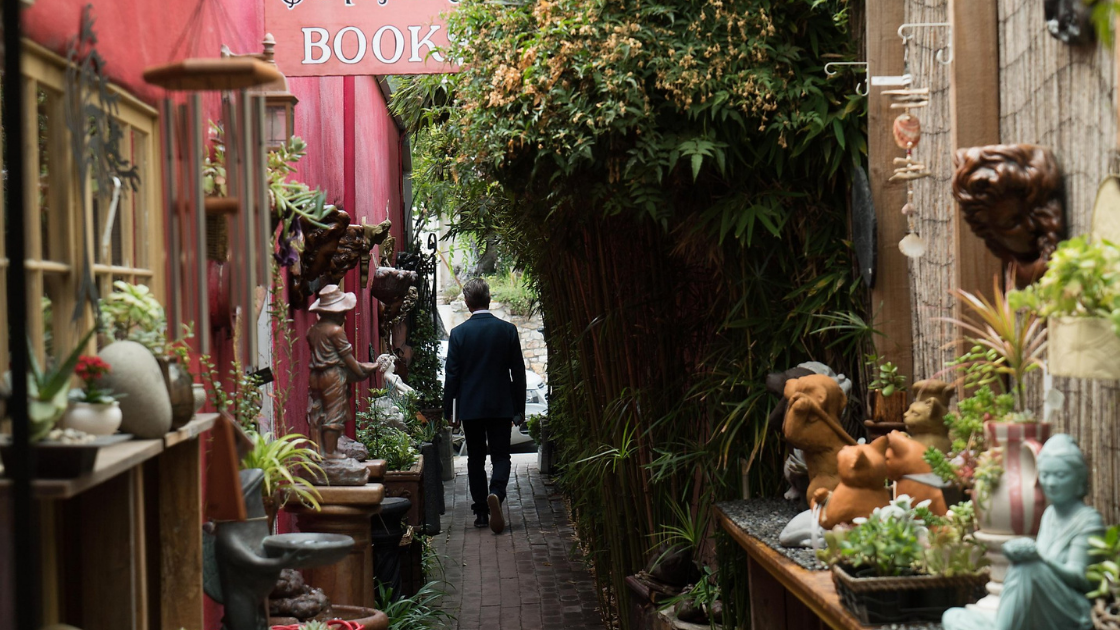 If you're planning to go shopping, you'll want to explore the shops on Ocean Avenue as well as the charming courtyard and specialty shops nearby. Carmel features a veritable maze of shops and boutiques that sell everything from artisan-made clothing and jewelry to art and antiques. Popular shopping destinations in the city include:
Cottage of Sweets, a British-style candy shop
Fjorn, which sells Scandinavian furniture
The Mole Hole of Carmel, a gift and souvenir shop
The Pilgrims Way Community Bookstore and Secret Garden
Nielsen Brothers Market, a gourmet foods shop
Whether you're searching for designer brands like Kate Spade and Tiffany or more unique offerings like consignment couture and custom perfumes, you're sure to enjoy exploring the city's plaza shops, malls, and boutiques.
Where to Eat in Carmel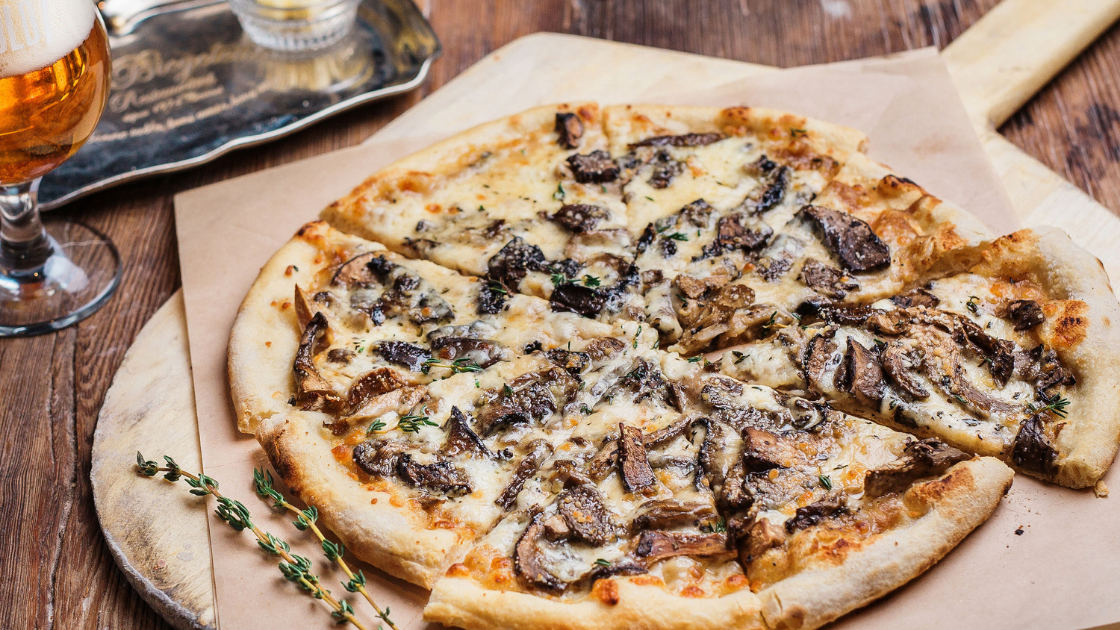 Carmel is home to outstanding restaurants as well as charming cafes. You'll find French, Japanese, Mexican, Californian, and other cuisine types in the city's many specialty eateries. Some of the city's best restaurants, like Aubergine feature seasonal ingredients and tasting menus. Find everything from rustic pubs to romantic seaside gourmet fare when dining out in town. Some of the city's best-loved restaurants include:
La Bicyclette
La Balena
Brophy's Tavern
Pescadero
Akaoni
What to Do in Carmel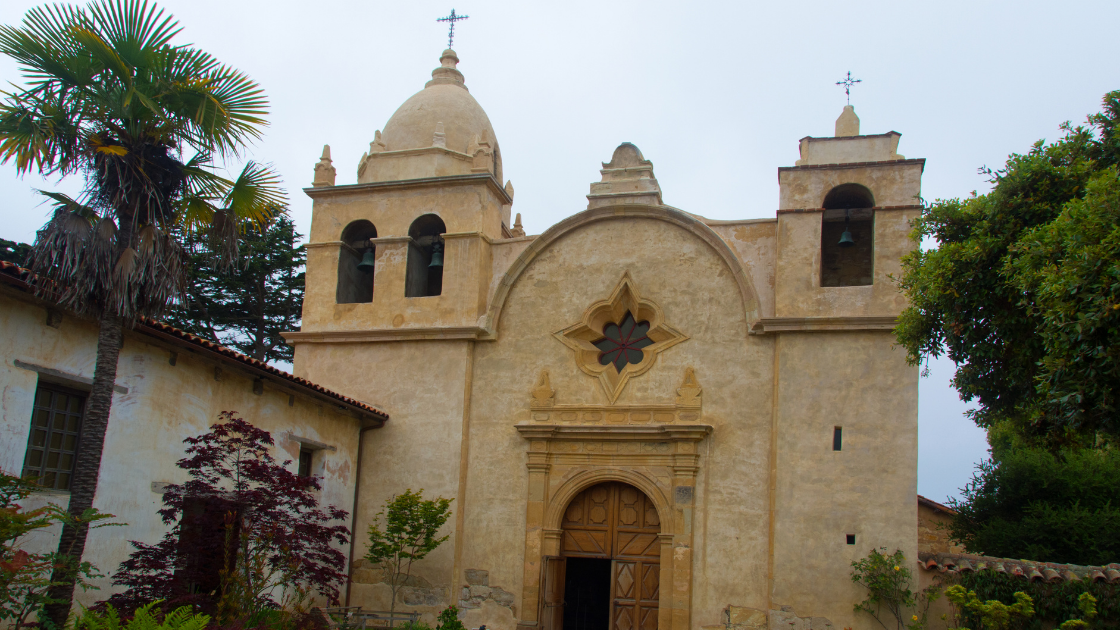 While shopping and eating out can certainly help you fill in your time during your staycation, you'll definitely want to enjoy some of the city's notable attractions and other fun things to do. When making your plans, be sure to include some of the following:
Carmel Mission
The Carmel Mission dates to 1770 and features lovely grounds strewn with gardens as well as the mission itself that boasts a dazzling interior and Spanish Colonial art.
Point Lobos State Natural Reserve
With its dramatic coastal views, the Point Lobos State Natural Reserve is a must-see spot for outdoor enthusiasts. It features trails, coves, tide pools, and, often, glimpses of coastal wildlife like seals and otters.
Pebble Beach Golf Links
As the site of numerous championship golf tournaments, Pebble Beach Golf Links attracts throngs of golf lovers from all over the world.
Carmel is also known for its myriad of outdoor events and festivals. The city has long been known for its art scene and cultural celebrations. With so much to enjoy in Carmel, you'll be glad you chose it for your staycation.