'Tis the season for a festive wreath to add a touch of the holidays to your home! We're sharing our favorite wreath ideas to give your abode a well-deserved holiday boost. Read on for the best festive wreath ideas for the month of December.
Glowing With Holiday Cheer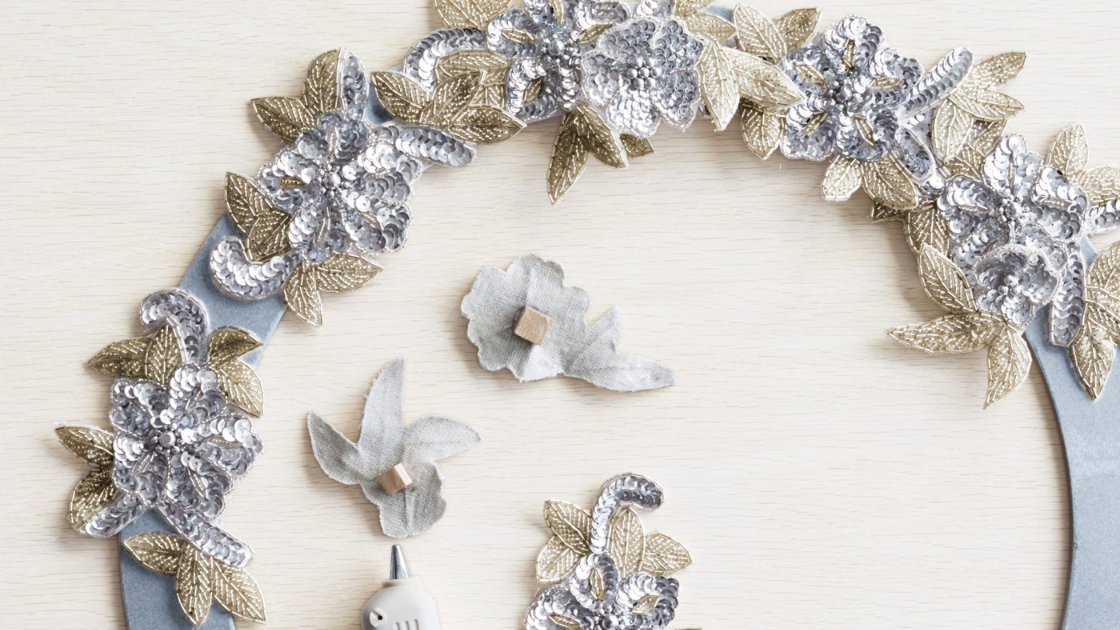 Using a wooden wreath frame, all you need to add some sparkle to your holiday decor is sequin flower applique. Use wire sandwiched in between the applique flowers to give your festive wreath dimension.
Candy Cane Lane Festive Wreath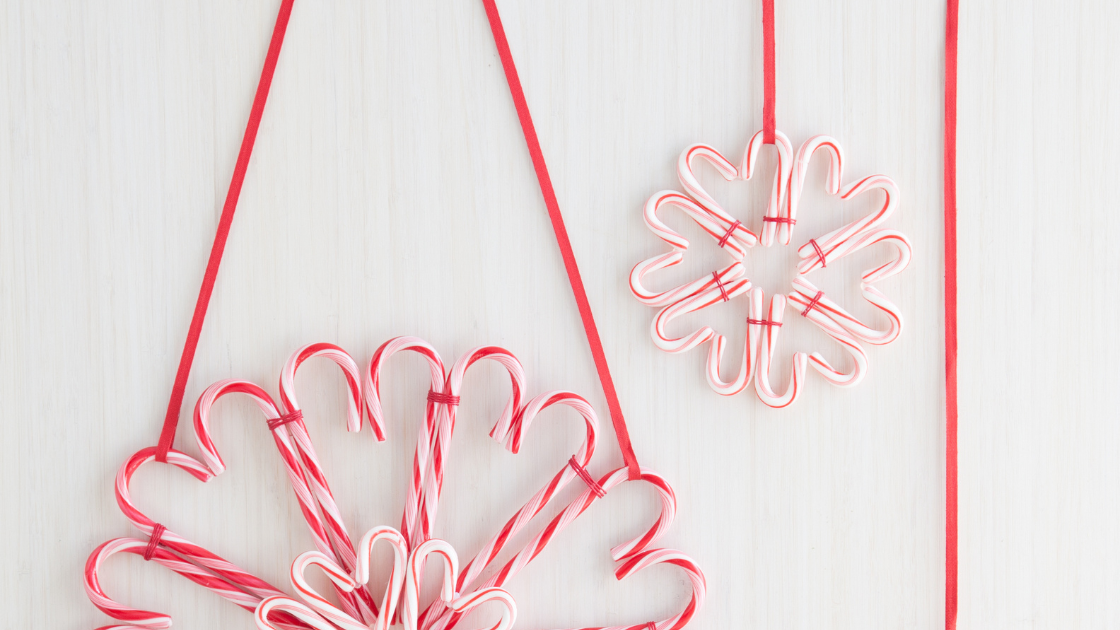 If you happen to have overstocked candy canes, you can turn them into a crafty wreath. Just position your candy canes together to create a circle in a size of your choice, and use waxed twine to fasten them together. Lastly, you'll need a red ribbon to hang your wreath up for all to see. 
Christmas Ornaments of Christmas Past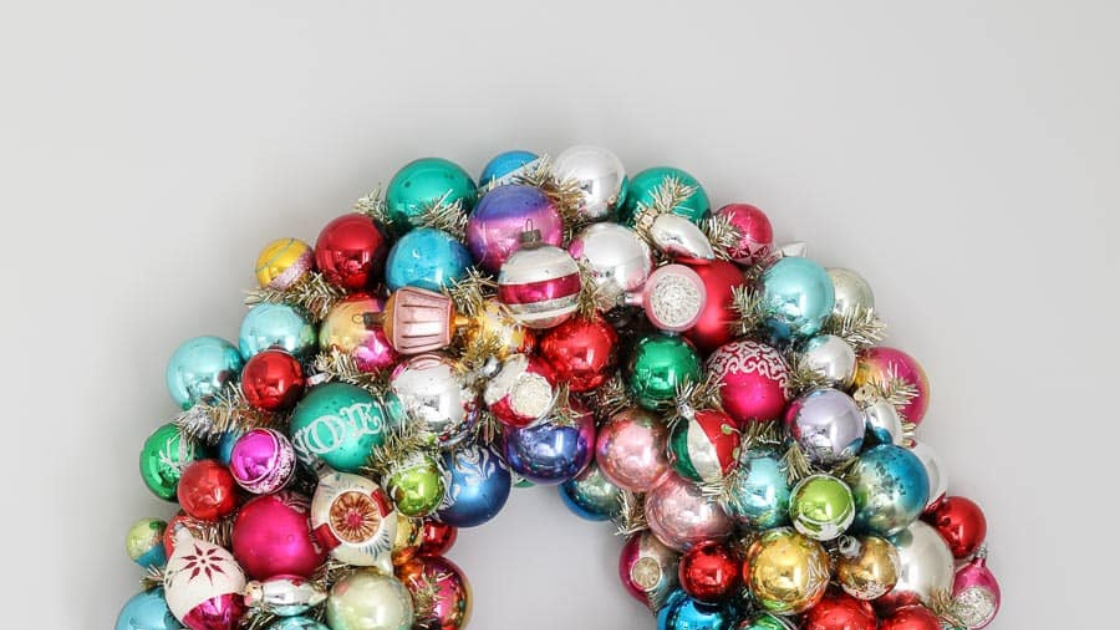 This festive wreath is easier to create than it looks. All you need is ornaments you no longer need (preferably the round bauble kind) and tinsel. Wrap the tinsel around a wreath frame and then hook the ornaments into place. Attach a ribbon of your choice to the wreath to hang it in place.
Deck the Halls with Green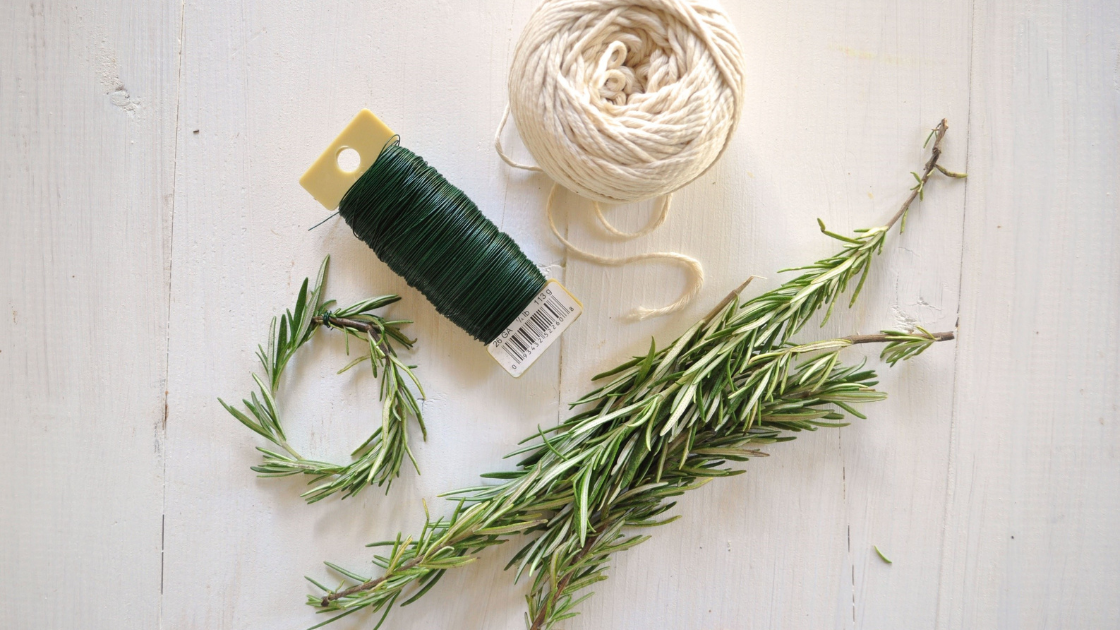 Rather than toss out any fallen branches, you can turn those last bits of green into a festive scene. Using sprigs from your trees or bushes to create an assortment of small and cheerful wreaths. Hang your wreaths with red ribbon for the perfect holiday touch.
The Gift of the Season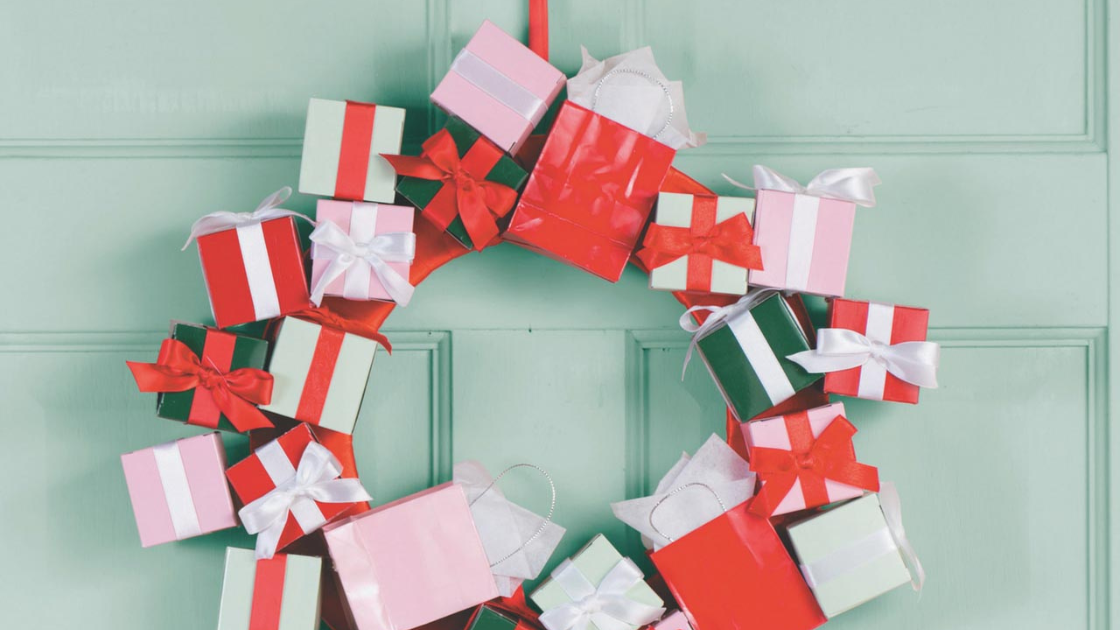 For a wreath that gives the gift of holiday joy, this gift box wreath is chic and festive. Wrap an assortment of small gift boxes with weatherproof paper and secure each one with a bow. Once your tiny gifts are wrapped, glue gun them to a wreath frame for a festive wreath delight.
Of course, if you happen to not feel like taking the DIY route, we love the arrangement of wreaths at Neiman Marcus and William Sonoma.