Whole Foods is an absolute wonderland of edible treats. And while it's tempting to put everything in your cart, it's also foolish. First of all, that poor shopping cart is gonna collapse and there'll be a serious mess. But savvy Whole Foods shoppers know that you can find affordable and delicious food within the store's own brand: 365 Everyday Value. Not everything with the 365 label on it is organic, but plenty of it is, and it's often competitively priced.
To help you find the best 365 Everyday Value eats to take with you to the cashier, Thrillist asked a whole lot of serious Whole Foods fans/famed food Instagrammers to tell them their favorite products.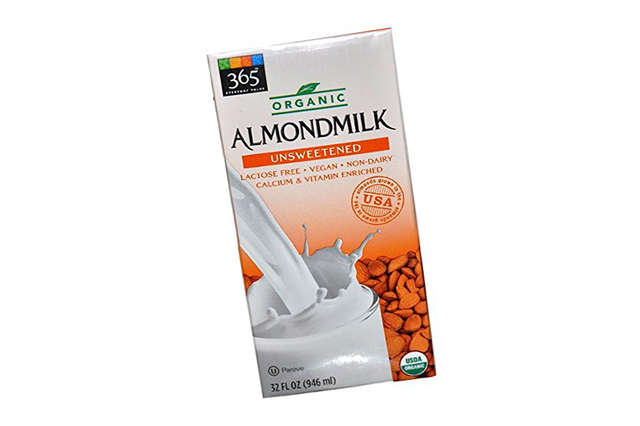 365 Everyday Value Organic Almond Milk Unsweetened
"This almond milk in the 32 ounce container doesn't have to be refrigerated until it's open, so I like to keep several in the pantry as backups since almond milk goes fast in this kitchen. The texture of the almond milk stays smooth, so it's great for coffee, golden, and matcha lattes." Sarah J. Gim, founder, @TheDelicious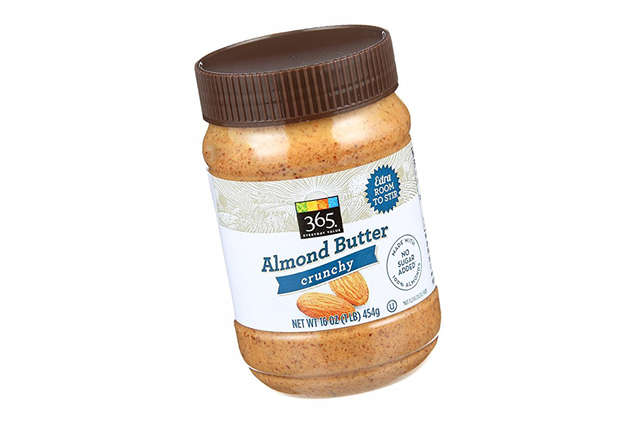 365 Everyday Value Almond Butter
"As a dietitian, I think it's important to provide awareness around added sugars in our everyday foods — this especially counts for nut butters! Nut butters should have two ingredients or less and no added oils. The Whole Foods 365 almond butter (unsweetened) contains only dry roasted almonds and sea salt." Rachael DeVaux, RD, CPT, @Rachaelsgoodeats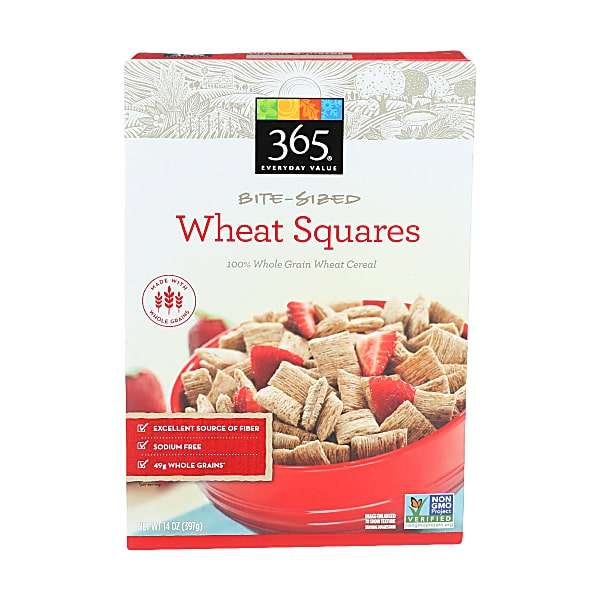 365 Everyday Value Bite-Sized Wheat Squares Cereal
"I'm a huge fan of this cereal. It's sodium free and contains 100% whole grains, which not only makes it a great source of fiber, but it helps to slow digestion and keep you fuller longer. (Throw in a handful of berries for a touch more sweetness… and fiber!) At $2.99 for a 14oz box, you're getting quite a few meals (or snacks) for less than a dollar each!" Caitlyn Elf, @caitsplate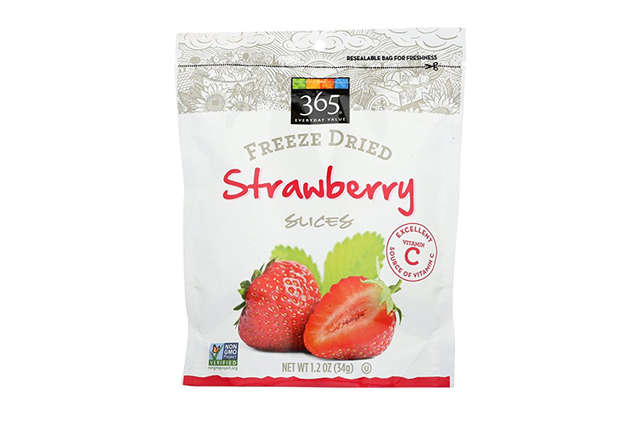 365 Everyday Value Freeze Dried Strawberry Slices
"Absolutely love the versatility of freeze dried fruit! You can add it to granola for a sweet crunch, toss it into chia pudding or smoothies for extra fruit flavor, or even roll the outside of homemade energy balls with it for extra crunch — just delicious!" Marie Reginato, @marie.reginato
365 Everyday Value Organic Grade A Maple Syrup
"You will not find anything but 100% pure maple syrup in my house, because life is too short to buy anything else. I adore Whole Foods maple syrup because it's both organic and totally affordable! You pay the same price (or even less) for a bottle of this top-notch organic maple syrup than you would for another non-organic variety at any other store! We use this maple syrup on top of our fair share of pancakes and waffles; I have four kids ages 7 and under, and those are their two most requested breakfast foods! I also love using maple syrup as a wholesome, vegan sweetener in our favorite baked goods!" Laura Sandford, founder, JoyFoodSunshine
365 Everyday Value Organic Riced Cauliflower
"The 365 frozen organic cauliflower rice is always stocked in my freezer. It makes for the perfect low-carb rice alternative, [and is perfect] to grab for a weeknight dinner."Lexi Davidson, founder, Lexi's Clean Kitchen
365 Everyday Value Magnesium Cherry Fizz
"When I discovered this at Whole Foods I became quickly obsessed. I take a scoop and have it with my water as my nighttime elixir every night. It helps me wind down and get ready for bed. I also drink it during the day if I'm feeling extra stressed — it calms me down almost immediately!" Remi Ishizuka, @rrayyme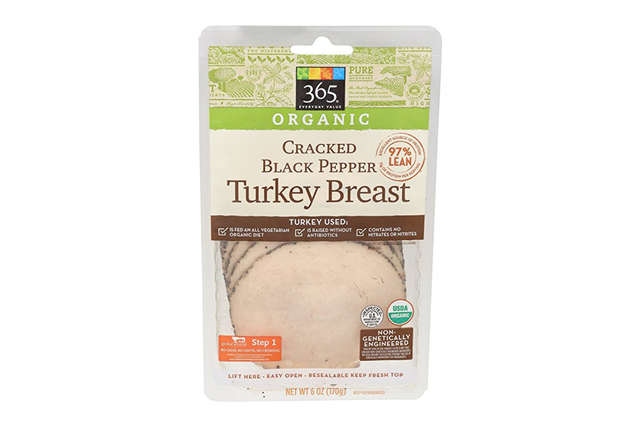 365 Everyday Value Organic Cracked Black Pepper Turkey Breast
"This is one of my favorite items to buy as a protein source to build easy and healthy lunches for the week. It's organic turkey and made with vinegar, salt, and honey instead of nitrates as a preservative. The cracked black pepper adds just enough flavor without being too salty!" — May Zhu, MBA, RDN, founder, Nutrition Happens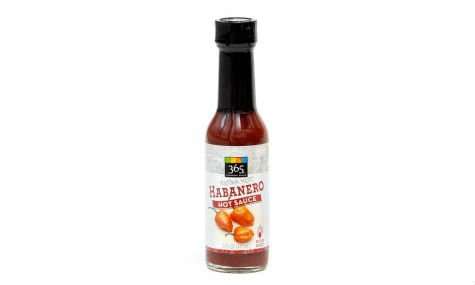 365 Everyday Value Extra Hot Habanero Sauce
"I'm a huge fan of spicy foods, and habanero is my favorite type of pepper. This hot sauce gives a nice little kick to everything, but it's definitely not for the faint of heart. I like to add hot sauce to everything from eggs to homemade tacos, and even sometimes pasta!" Carina Wolff, @kalememaybe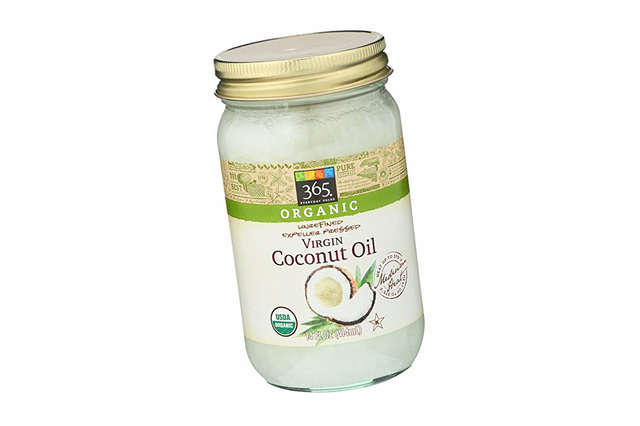 365 Everyday Value Organic Virgin Coconut Oil
"Coconut oil is my favorite dairy-free pantry staple. I use it to bake dairy-free treats, put it in my coffee in the morning, and make delicious frostings and spreads! Since I use it so frequently, the quality of the coconut oil I purchase really matters to me. This unrefined coconut oil is my favorite because it has an ultra-creamy texture, unbeatable taste, and is 100% organic (which I care about a great deal when it comes to products we use often)!" Rachael DeVaux, RD, CPT, @Rachaelsgoodeats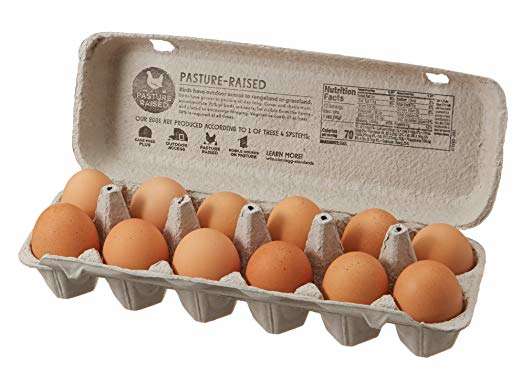 365 Everyday Value Pasture Raised Large Brown Grade A Eggs
"I love the way pasture raised eggs taste: the yolk is always super bright! Whole Foods has one of the best prices around for pasture raised eggs, and the quality is evident in the taste. One of the most common nutrition myths around is that brown eggs are better than white eggs, but the truth is that shell color is not an indication of quality or nutrition content. So when it comes to the gold standard for eggs, I always encourage going the pasture raised route!" May Zhu, MBA, RDN, founder, Nutrition Happens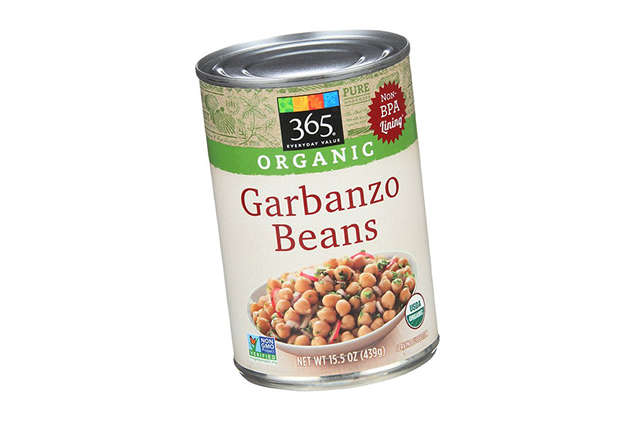 365 Everyday Value Organic Garbanzo Beans (Canned)
"I try to make my own chickpeas at home using dried beans, but when I'm in a rush, the Whole Foods 365 brand comes in handy. Not only is it inexpensive, but the can is BPA-free, which is really important. I like to put chickpeas in everything from soups to salads, so it's convenient to have some cooked ones on hand for last-minute dishes." Carina Wolff, @kalememaybe
Story courtesy of Thrillist.