Dreading the daunting, winding line at the grocery store? With restaurants forced to shutter their doors, many local eateries are now offering groceries to meet the needs of residents faced with bare store shelves. Additionally, some have partnered with area farmers as one way to both generate revenue and provide people with fresh fruits and vegetables. Note: call ahead or check delivery apps since both inventory and operating hours are subject to change.
Conejo Valley
Nonna
951 S. Westland Boulevard, Suite 2, Westlake Village | 805-497-8482
Hours: From Tuesday to Friday, groceries can be ordered online by 5 p.m. and are then available for pick-up or delivery the next business day.
After a hiatus in March, this Westlake Village eatery has adapted to the times by offering curbside pick-up and delivery for its menu dishes, as well as a grocery service featuring pasta, produce, canned tomatoes, pantry goods, oil, sugar and a grocery kit that includes three pounds of chicken breast, one loaf of ciabatta, eggs, milk, rice, vegetables and toilet paper.
Lemmo's Grill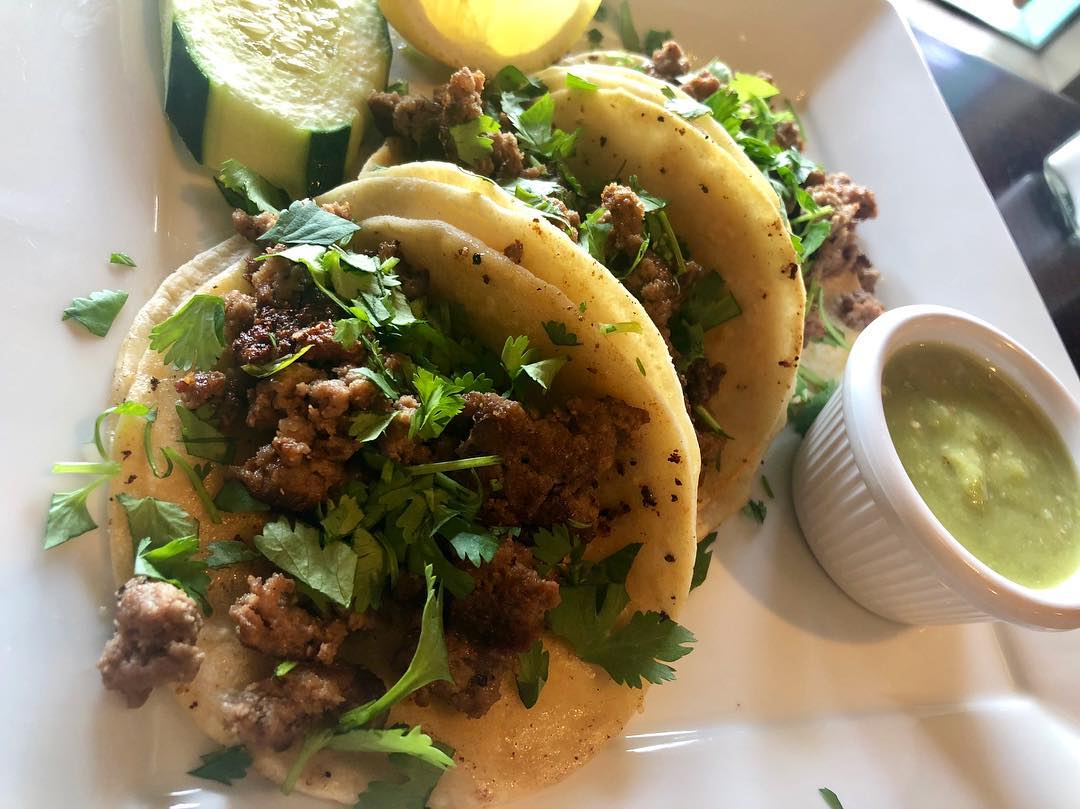 4227-A Tierra Rejada Road, Moorpark | 805-530-1555
Hours: Monday to Thursday: 3 p.m. to 8 p.m. Friday: 11:30 a.m. to 9 p.m. Saturday: 11:30 a.m. to 8 p.m. Sunday: closed.
This restaurant's abbreviated menu for curbside pick-up includes a range of appetizers, salads, sandwiches, entrees and pasta – along with a spaghetti-and-meatballs platter featuring garlic bread, salad and a bottle of house cabernet sauvignon. Also on the menu: groceries, including milk, eggs, produce, a selection of meats and water.
San Fernando Valley
Brent's Delicatessen and Restaurant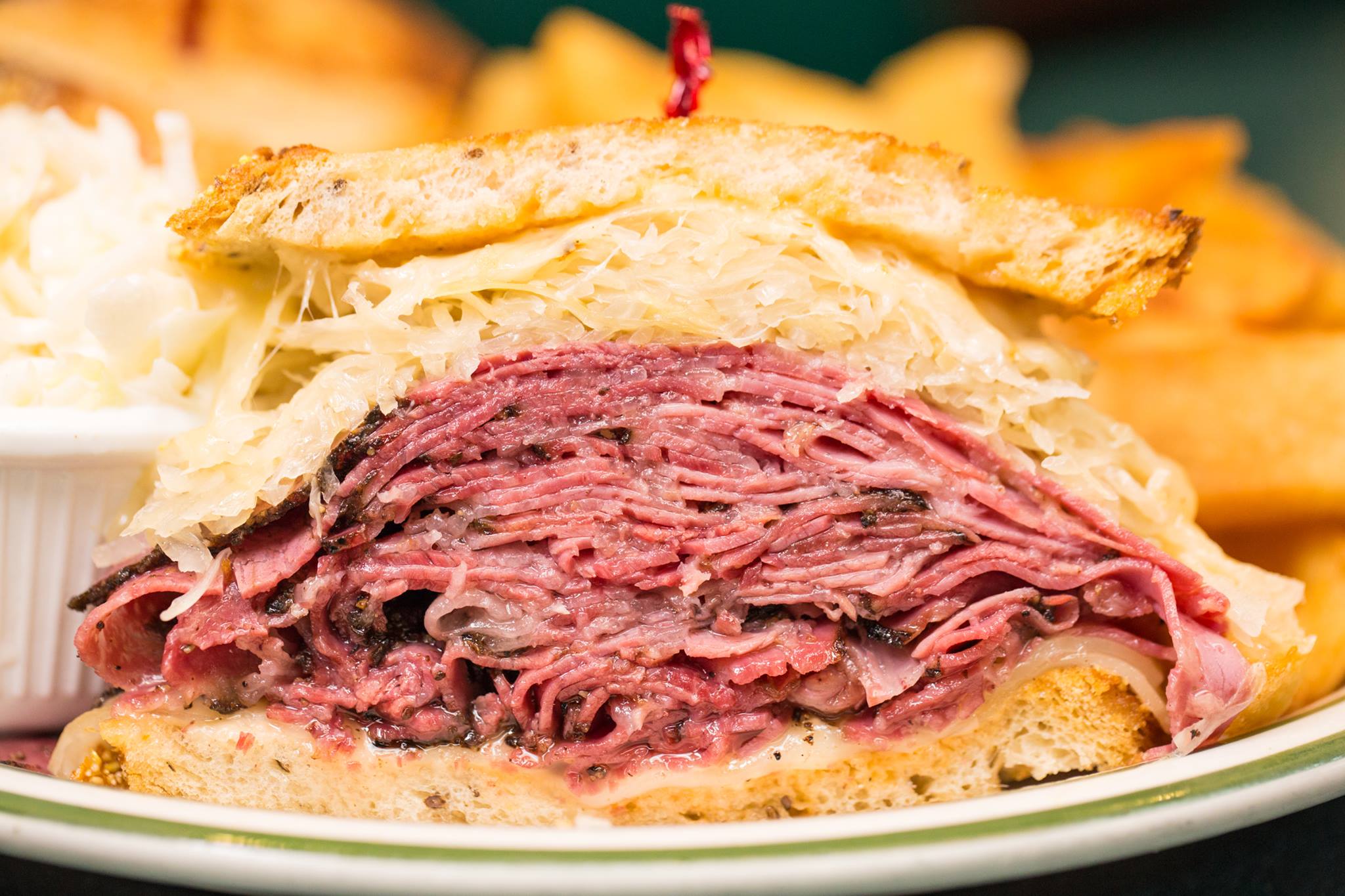 19565 Parthenia Street, Northridge | 818-886-5679
Hours: 9 a.m. to 6 p.m. for delivery and pick-up.
This iconic deli, established in 1967 and revered for its Rueben sandwich, is open for pick-up and delivery. In addition to regular menu items like the corned beef hash, Brent's is selling such grocery items as ground beef, sausage links, sugar, bacon, chicken breasts, milk, salmon filets, marinated skirt steaks and eggs. Order through their delivery app.
Tender Greens
325 N San Fernando Boulevard, Burbank  | 818-333-8340
Hours: 11 a.m. to 8 p.m.
This chain, known for its salads and soups, is also offering produce and other grocery items for pick-up and delivery. Their grocery boxes are sourced from local farmers such as Scarborough Farms in Calabasas. Among the boxes, there is the Veggie (including Yukon potatoes, yellow onion, carrot, celery, garlic and asparagus), the Farm Fresh (butter lettuce, romaine hearts, arugula, carrots, beets, red butter lettuce) and the Morning Box (eggs, milk, flour, white and brown sugar).
Santa Clarita Valley
Lazy Dog

24201 Valencia Boulevard, Santa Clarita  | 661-253-9996
Hours: Monday to Friday: 11 a.m. to 9 p.m. Saturday: 9 a.m. to 9  p.m. Sunday: 9 a.m. to 6 p.m.
In addition to a limited menu that's available for curbside pick-up and delivery, Lazy Dog is also offering several DIY meal kits. The Home Essentials package includes three pounds of boneless chicken breasts, 15 eggs, milk, bread, rice, onions, red potatoes, carrots and toilet paper. Other kits are the Backyard Barbeque, which comes with two flat iron steaks, eight hot dogs, buns, coleslaw and potatoes; the Pizza Night kit, which includes enough raw materials to make two 12-inch pizzas; and the Brunch kit with eggs, breakfast potatoes and pancakes.
Italia Panetteria and Deli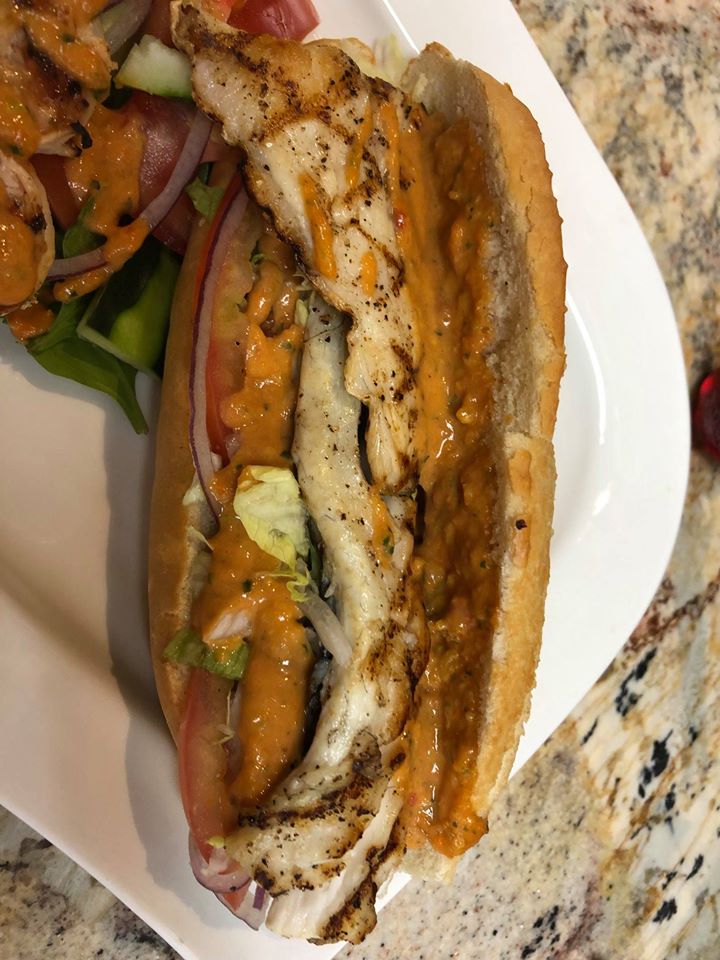 27674 Newhall Ranch Road, Valencia | 661-294-9069
Hours: Monday to Saturday: 10 a.m. to 5 p.m. 
This family-operated destination for Italian sandwiches, bread and desserts continues to offer its selection of pasta, virgin olive oils, vinegars, meats, tomatoes, sauces and pizzas, along with groceries ranging from frozen meals to fresh bread. Call ahead so your order is ready for pick-up.