A night at the theatre (at home) has never been more convenient! Hamilton recently released on Disney+, and it has been all of the buzz across all generations as of late. We have compiled a list of some of our favorite Broadway Shows to enjoy from the comfort of your own home.
Hamilton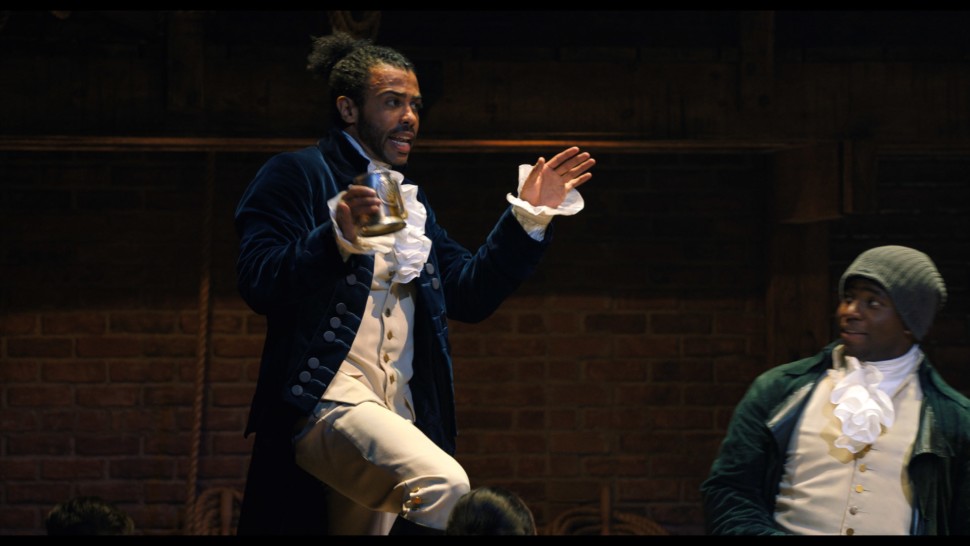 Filmed on the stage of the Richard Rodgers Theatre in June 2016, the live capture of the Pulizter- and Tony-winning musical was slated for an October 2021 theatrical release—until COVID-19 preempted that plan, resulting in the movie dropping on Disney+ July 3. After five years of buzz, the streamed version—featuring creator Lin-Manuel Miranda, Tony winners Leslie Odom Jr. and Renée Elise Goldsberry, and most of the original cast—lived up to fans' expectations, and created another wave of Hamilton frenzy.
Rent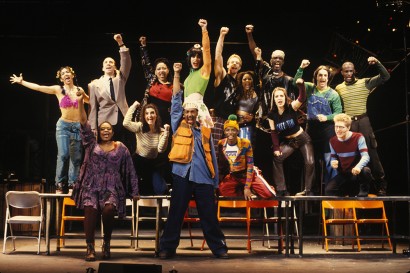 Amazon Prime, Google Play, Vudu, and YouTube, iTunes, and Google Play.
Jonathan Larson's Rent updates the story of Puccini's La Boheme, setting it in New York City's East Village. As most theatre fans know, it made a splash on Broadway, and the level of devotion its biggest fans carried had never really been seen before. It was the first major Broadway show to offer rush tickets, and fans would camp out overnight to get inexpensive front row tickets. The production won four 1996 Tony Awards including Best Musical, along with the Pulitzer Prize for Drama. It enjoyed a run of 12 years and over 5,000 performances.
Cats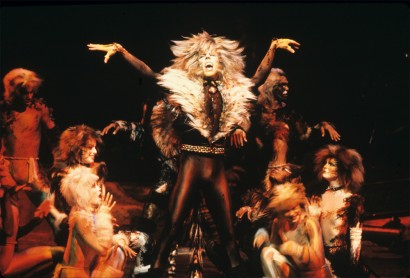 Available on BroadwayHD, Amazon Prime, iTunes, and Google Play.
Once Broadway's longest-running musical, everybody has an opinion on this Andrew Lloyd Webber show, but what can't be denied is that Cats is like almost no other musical to ever play the Main Stem. Based on a book of poetry by T.S. Eliot, Cats is about… well, cats! The production features an iconic costume and set design by John Napier, legendary makeup design by Candace Carell, fabulous choreography by Gillian Lynne, and of course the anthem "Memory," one of the more successful songs to come from a musical in the last 40 years.
Kiss Me Kate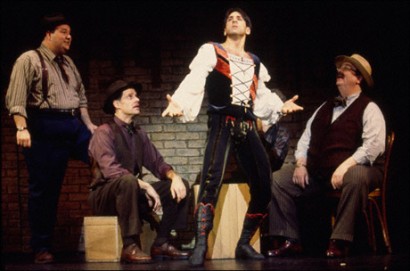 Available on Amazon Prime, BroadwayHD and Google Play, and on DVD from Amazon.
With a classic Cole Porter score that includes such tunes as "Another Op'nin', Another Show," "So in Love," "Too Darn Hot," "Always True to You in My Fashion," and "Brush Up Your Shakespeare," Kiss Me, Kate became an almost instant classic when it debuted on Broadway in 1948. The 1999 Broadway production won the Tony Award for Best Revival, directed by Michael Blakemore, choreographed by Kathleen Marshall and Rob Ashford, and starring Brian Stokes Mitchell and Marin Mazzie. The 2019 revival starred Will Chase and Kelli O'Hara.
Into the Woods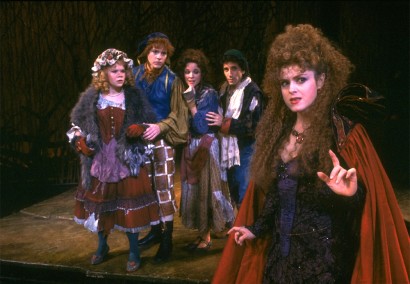 Available on YouTube, Google Play, Vudu, Amazon Prime, iTunes, and DVD on Amazon.
Before it was a hit movie starring Meryl Streep and James Corden, Into the Woods was one of Sondheim's most successful Broadway shows. It's still one of the most produced works at schools and regional theatres across the country. This mash-up of fairytales that dares to go beyond "happily ever after" is one of Sondheim's most accessible works, and has certainly been the Sondheim entry point for more than a few theatre fans, largely due to the video of the original Broadway production with the original Broadway cast, including Bernadette Peters and Joanna Gleason in her Tony-winning performance.