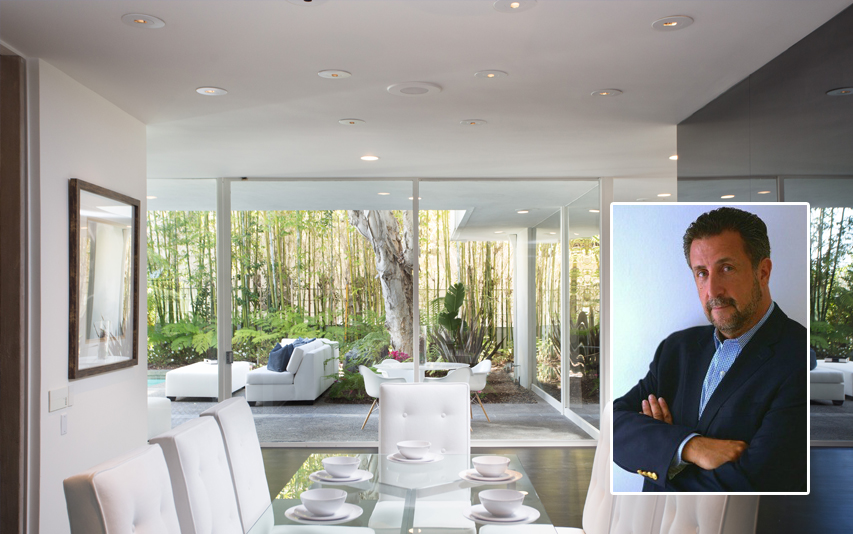 Martin Halfon of Rodeo Realty currently has a listing that is being featured in the LA Times Hot Property.
The luxury estate belonged to prolific TV producer, Alan Landsburg. The Emmy winner and Oscar nominee purchased the beautiful contemporary home in early 1998. The two-story 7,390 sq. ft. estate has a large living room with a fireplace, a formal dining room connecting to an open cook's kitchen and a broad family room with ceiling-to-floor glass walls that overlook a luxurious pool. The second level offers two guest bedroom suites, a master suite and a private balcony that looks out into the lush canyons and city views. The upper level also has a media room with a full bar and a gym with a relaxing sauna spa.
Alan Landsburg lived in the luxurious home before passing in 2014 at age 81. He moved his family to Los Angeles in the early 1960s after receiving a job with documentary film producer David Wolper. He worked as a producer on Wolper's popular "Biography" series that profiled entertainers, world leaders and other high-profile names. He then produced, wrote and directed "A Thousand Days: A Tribute to John Fitzgerald Kennedy," which aired in 1964 on the one-year anniversary of the president's assassination. During his five-decade career in Hollywood he produced 50 television movies, many of which were based on true stories and tackled important social issues. They included "The Ryan White Story," "The Triangle Factory Fire Scandal" and Mickey Rooney's telefilm "Bill," which was a true story based on a mentally challenged man who was trying to adjust life outside an institution. His credits also include National Geographic specials, the adventure series "The Undersea World of Jacques Cousteau," the 1983 films "Porky's II: The Next Day," and "Jaws 3-D". Landsburg was nominated for an Oscar for "Alaska Wilderness Lake," which he produced. He was also nominated for five Emmys, winning the 1970 telepic "A Storm in Summer," written by Rod Serling and starring Peter Ustinov, who played a crotchety delicatessen owner who ends up taking in an African American boy.
Listing agent Martin Halfon's relationship with the Landsburg family stems back to the 1960s. He and Alan's daughter Valerie Landsburg, who you may know from the TV series "Fame," have been childhood friends since elementary school at El Rodeo School in Beverly Hills.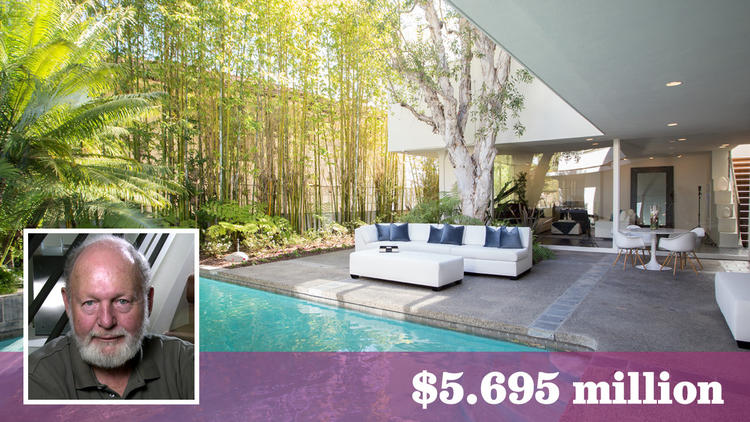 To view the featured property in the LA Times, click HERE