A modern Italian restaurant called N. 10 recently opened on W. 3rd Street just east of La Cienega Blvd. The new neighborhood addition is a charming date night spot, with lots of handsome leather seating and a street-facing raised patio with a fireplace. It also boasts a world famous athlete as a key backer.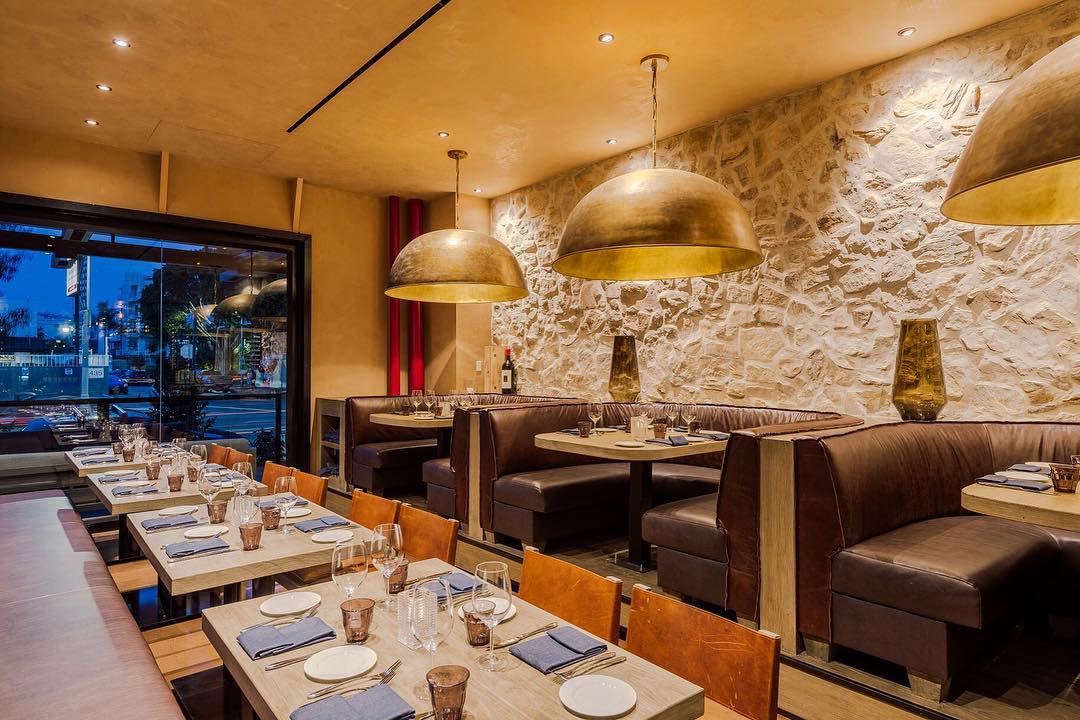 N. 10 takes its name for one of its owners, former Italian professional soccer star and 2006 FIFA World Cup winner Alessandro Del Piero. Del Piero was born in Conegliano, Italy. At just 18, he began playing for Juventus, where he remained for 19 seasons. He wore the number 10 on his jersey throughout his career, which is where the restaurant derives its name.
"Aside from football, opening a restaurant has always been my dream. Living in Los Angeles, I got inspired by the amazing hospitality industry and atmosphere and finally worked hard to make that dream a reality," Del Piero said. "We found the perfect spot in a great neighborhood full of restaurant life; we couldn't be happier with the location and venue."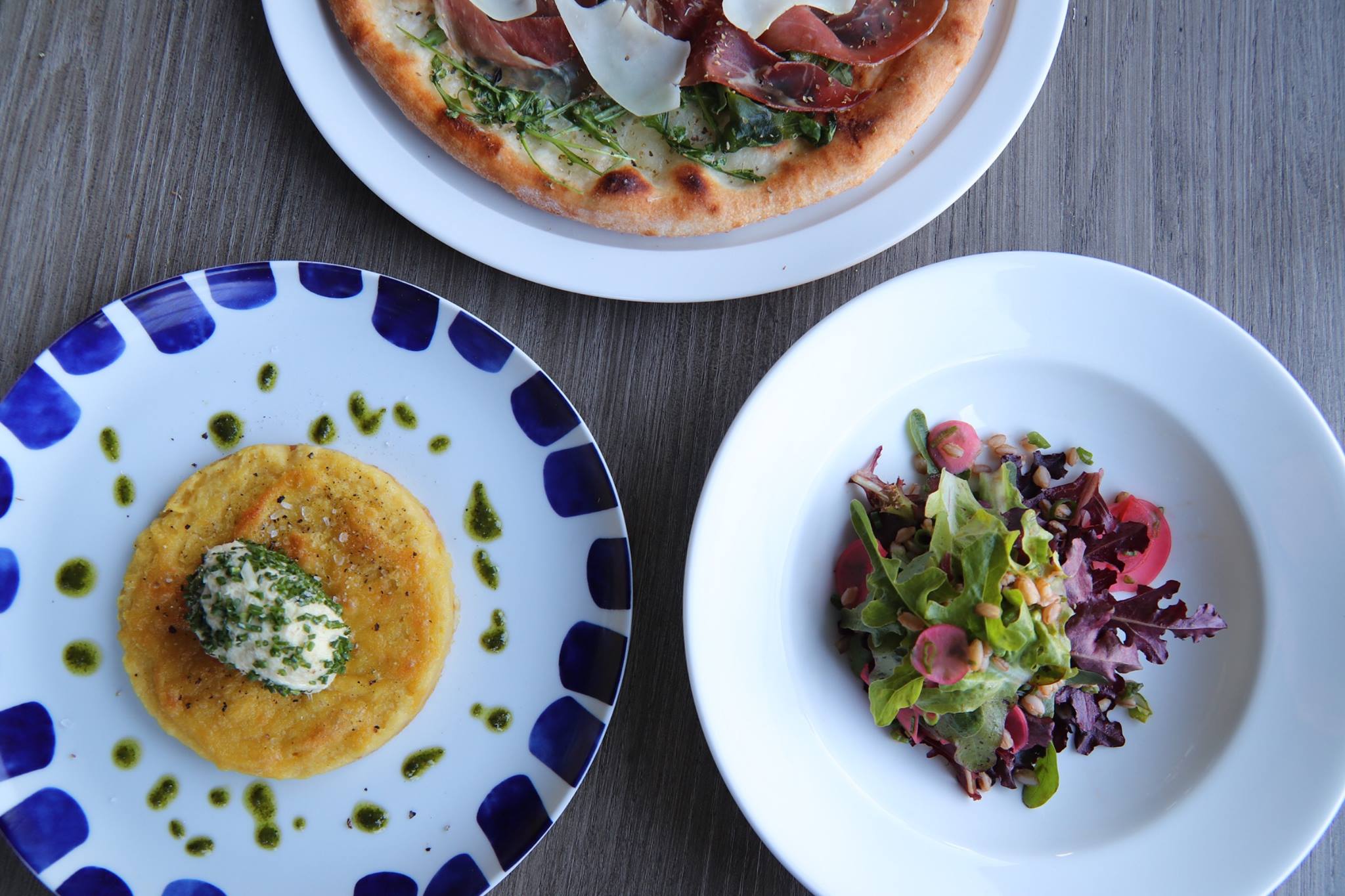 This particular area of 3rd has seen plenty of new life lately, including Farmhouse across the street and Israeli restaurant Jaffa several blocks east.
American chef Nick Parker and Italian-born chef Fabio Ugoletti run the the N. 10 kitchen. The two combine Ugoletti's knowledge of old-school Italian food with Parker's contemporary style. Guests might share a pizza and charcuterie, or delve into the pasta menu for Gnocchi with sausage and back truffles or ravioli stuffed with kale, artichoke and pumpkin seed pesto. Heartier entrees include a sizable and flaky Mediterranean sea bass cartoccio, meaning its cooked in plastic with zucchini, cherry tomatoes, and olives. A favorite entree is the brick chicken, served with a bright salsa verde.
Ugoletti, who grew up in Parma, and says his menu is imbued with both professional and personal experiences.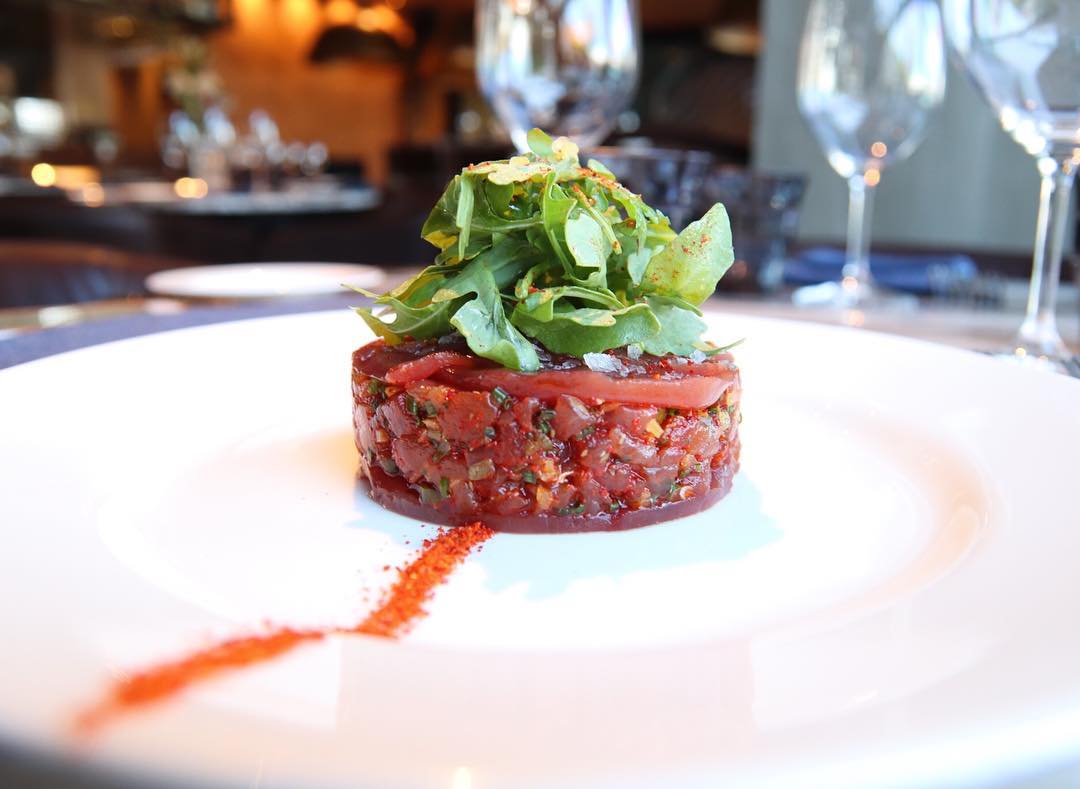 "More than a contribution from my hometown, there is the desire to convey the love for the quality of food and for the 'conviviality' that is perceived in Italy and that I have breathed all my life," Ugoletti said. "'Gnocco fritto e salumi (fried dumplings and sausage) is from my childhood in the family; carne cruda is how I like to accompany a good glass of Tuscan wine before starting the meal. Lasagna, freshly baked, has the aroma of my Italian Sundays. Potato gnocchi with mushrooms and truffles has the taste of the walks in the woods. Cartoccio brings me back to the Mediterranean sea breeze on a terrace."
Behind the bar is a selection of wines—including several Italian wines, but also a fair amount of domestic offerings—and cocktails. Swap the traditional post-meal espresso for the signature No. 10, made with vodka, Bailey's, vanilla liqueur and chocolate bitters over espresso ice if you're looking to transition from dinner to cocktails.
N. 10 is located 8436 W 3rd St, Los Angeles. Hours are 5 to 11 p.m. Sunday through Thursday, and 5 p.m. to midnight on Friday and Saturday.
Article courtesy of We Like LA.