A Midcentury estate designed by noted LA architect Daniel L. Dworsky has sold above the asking price for $12.25 million in an off-market deal.
Rodeo Realty's Antony Arkel was the listing agent to the 5,514 square foot home. The sale made headlines in the Los Angeles Times.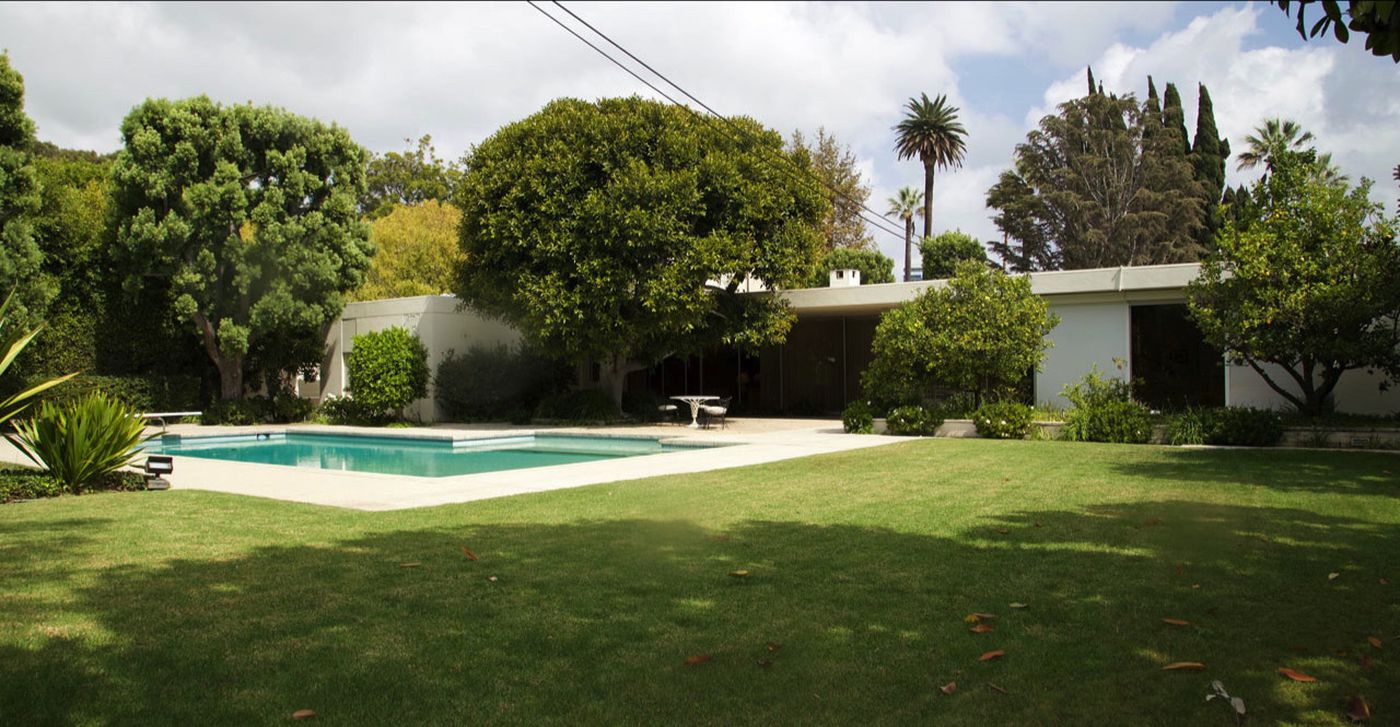 The property, which is located in Beverly Hills Flats, has an open living space and features four bedrooms and six bathrooms. Stoned accents, wood panels, and a wall of built-ins tie the home to its period.
Outdoors, there's a hedge-lined pool and grassy lawn.
Dworsky's work includes the Beverly Hills Main Post Office and the Crisler Arena—the basketball arena at the University of Michigan, his alma mater.
More on Dan Dworsky:
In February 1989, the Walt Disney Concert Hall Committee selected Dworsky as executive architect to work with designated architect Frank Gehry in designing the future home of the Los Angeles Philharmonic.
He was voted one of the twelve most distinguished architects in Los Angeles.
Other major works credited to Dworsky:
The Beverly Hills Main Post Office in Beverly Hills, California. Dworsky Associates received a Beautification Award from the Los Angeles Business Council for the design.
The Tom Bradley International Terminal at Los Angeles International Airport (1984).
The Metropolitan, a 14-story upscale rental complex in downtown Los Angeles' South Park area.
The Van Nuys Municipal Court building in Van Nuys, California. Dworsky Associates received the Kaufman & Broad Award for Outstanding New Public or Civic Project for the design.
To read the LA Times feature on this property, click HERE.