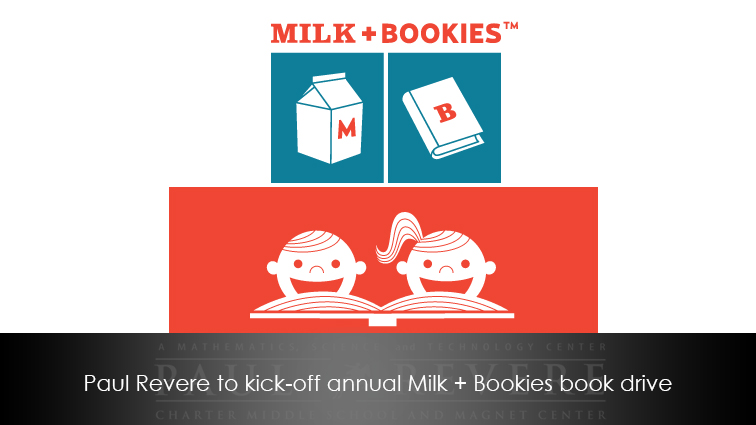 Beginning Monday, November 14, the student council at Paul Revere Middle School will kick-off their annual Milk + Bookies book drive.
The students will be collecting new and used books to distribute to thousands of children who need them, underprivileged schools, and home shelters.
As a huge sponsor and supporter of Paul Revere, Rodeo Realty is encouraging agents to help make a difference by donating new and gently used books. Students will also be collecting daily from homerooms at each grade level. The top three homerooms with the most donated books will receive prizes!
The middle school and magnet center will deliver all donated books on Friday, November 18.
Help Paul Revere make a difference and promote literacy!
About Milk + Bookies:
Milk + Bookies is a non-profit organization that exposes young children to how great it feels to give back while celebrating the love of a good book.
For more information on Milk + Bookies, click HERE.
[su_youtube_advanced url="https://www.youtube.com/watch?v=f50XWgo8fTw" width="740″ height="440″ responsive="no" controls="no" autohide="yes" showinfo="no" autoplay="yes" loop="yes" rel="no" modestbranding="yes" theme="light"]