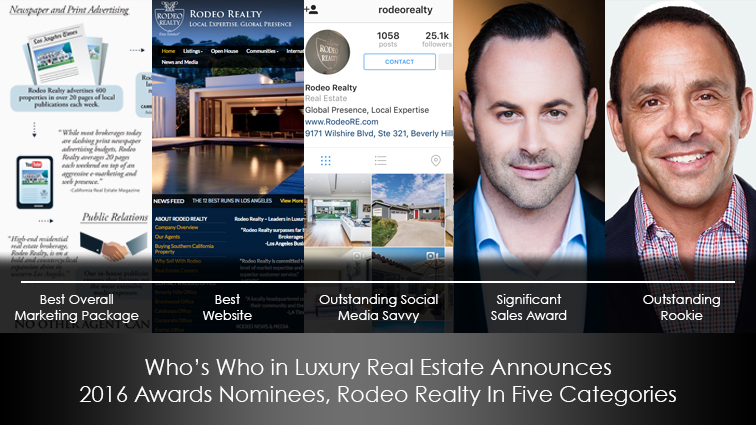 Who's Who in Luxury Real Estate has announced the awards nominees for their 21st Annual Luxury Real Estate Fall Conference.
Rodeo Realty has been nominated for: Best Overall Marketing Package, Best Website, and Outstanding Social Media Savvy.
Rodeo Realty is also being represented in two other categories. Beverly Hills agent Ben Bacal has been nominated for the "Significant Sales Award".
Don Ashley of Studio City is also a 2016 award nominee for "Outstanding Rookie".
The conference will take place September 27 – 30 at The St. Regis Aspen Resort in Colorado. The awards will be presented at the Gala Dinner Friday.
Last year, Rodeo Realty received an award for "Best Website Innovation". Bacal was the recipient of the "Billionaires Club" award.
View all 2016 nominees HERE.