Don't miss out on some of the best dishes available during LA's favorite bi-annual restaurant event. Dine L.A. will be gone before you know it and so will these amazing opportunities to try the best in cuisine the city has to offer!
Silverlake
The relatively-new upscale-Filipino spot was one of our picks for the best new restaurants of 2018 thanks to chef Charles Olalia, who first made a name for himself at the no-frills Rice Bar downtown before expanding into this beautifully designed date-friendly Silverlake location. For DineLA, they're doing a 3-course dinner for $39 that includes a glass of wine.
S
Hollywood
Another best-new-restaurant pick, this steakhouse from Jimmy Kimmel's best pal/BBQ expert Adam Perry Lang's part of DineLA's new "exclusive" series, which highlights some of LA's most high-end spots. It's worth it here, though: there's a room especially for dry-aged steaks below the restaurant, and Lang puts intense amounts of care into each cut. The steakhouse's special menu is a $115 five-courser — pricey, but a huge savings on their traditional dinners.

Westwood/Downtown
The beloved casual mini-chain has locations in both Westwood and Downtown that are great for a quick lunch or a more sit-down-y dinner. Though they've got a four-course for $39 option in the evening, Stacey's pick is for their great lunch deal: $15 gets you a sandwich or salad, a side, and a dessert or a drink.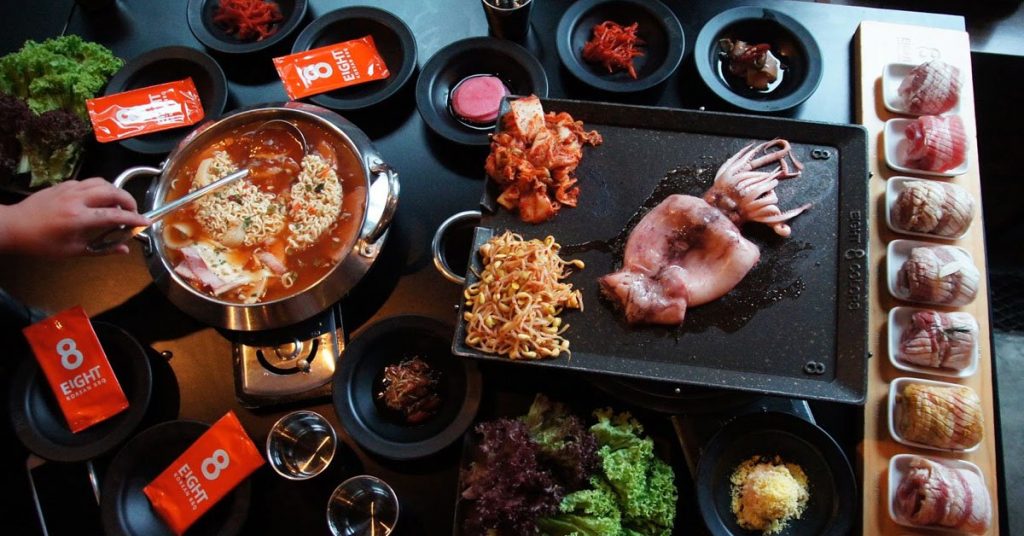 Koreatown
This KBBQ restaurant is known for eight different flavors of pork belly, which usually sets you back $60 — but during DineLA's, the special menu here drops 4 flavors of pork belly, seafood and soybean stew, and mozzarella fried rice for $39.

Downtown
This new-ish pizza spot's from the chef behind beloved Italian restaurants Rossoblu and Sotto; here he's using his deep Italian know-how for thin-crustiness that draws from both the NYC and Neapolitan styles of pie. For DineLA, he's slinging whole pies with a salad and two drinks for $29, a crazy-good deal for a couple on a casual date-night.

Beverly Hills
The beloved steakhouse is known for tableside service and old-school hospitality in totally Grandma-friendly digs — in keeping with that trend, the special menu is intent on filling you up for DineLA with BOTH a lobster tail and prime rib (!!). You also get their famous spinning salad, a side, and a dessert for $59 all-in.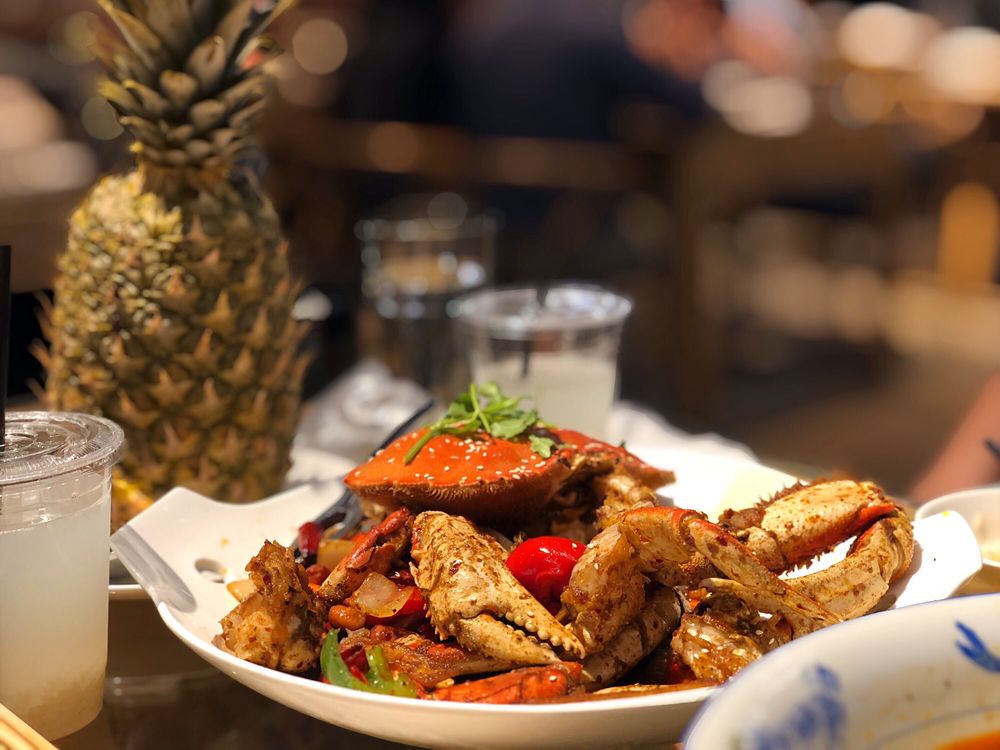 Monterey Park
A Jonathan Gold favorite (of course), this SGV Sichuan spot's known for their spiciness — in fact, Mr. Gold called said their crab is stir-fried with "ungodly amounts of chiles and szechuan peppers." If you're into the heat, though, during DineLA, for $29, you're getting an app, an entree, soup, dessert, and a coconut water to chill out your palate in between bites.

Mid-City
When Dominique Ansel — the inventor of the cronut and other sweet goodies — opened up his first full-service restaurant last year, the food world took a collective breath: Could he pull off savory as well? The answer's a resounding yes, although the desserts are still the star of the show to many; at DineLA you'll get to try 'em both, since the $49 deal includes three courses (plus coffee!)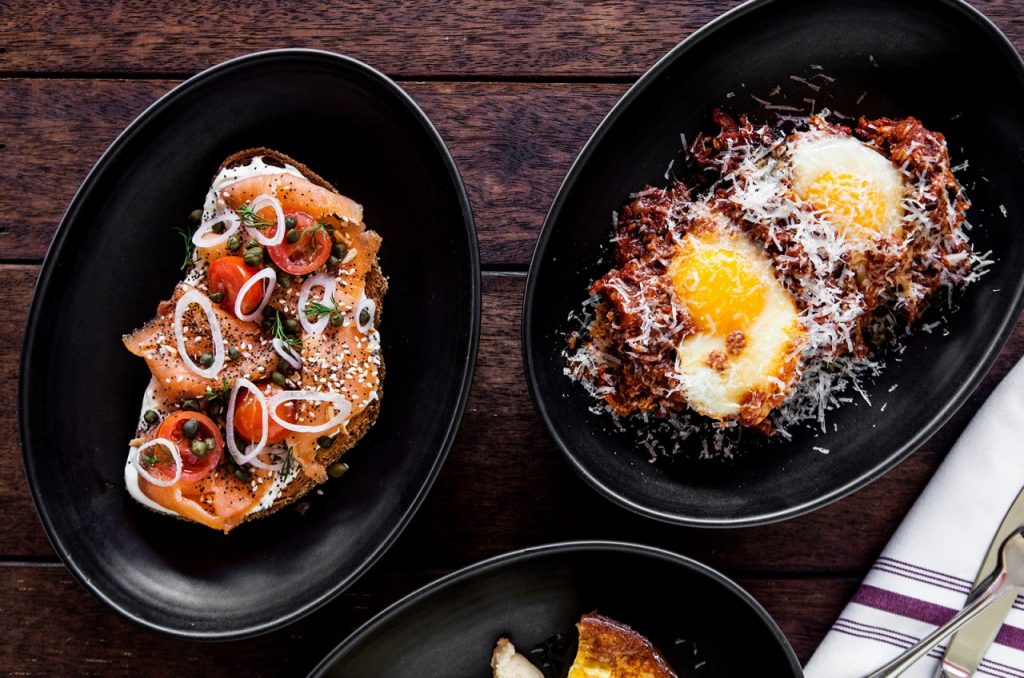 Studio City
Ted Hopson's bistro-ish spot in Studio City was one of the, uh, bellwethers of the Valley's emergence as a dining destination. He's going for broke with their deal, with eight choices on their DineLA menu and patrons picking any three for a $39 dinner: Options include wagyu steak tartare, meatballs, and the cheeseburger.

Manhattan Beach
David LeFevre's tiny seafood spot has been a long-standing neighborhood standby, thanks to its quaint charm and — more importantly — LeFevre's penchant for getting the best seafood in town, all the time. The raw bar platter's the longtime favorite, and it's one of the offerings during DineLA as part of a four-course menu that also includes a glass of bubbly for $59 — a totally ridiculous deal.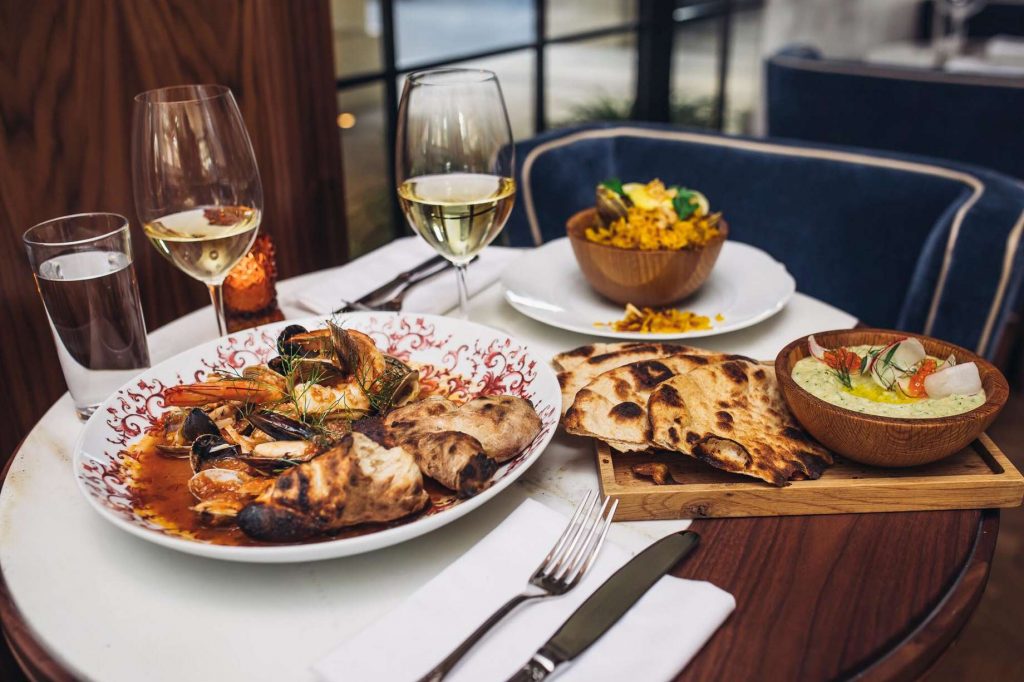 West Hollywood
James Beard-nominated chef Casey Lane's been an LA favorite for years thanks to Venice's beloved Mediterranean spot Tasting Kitchen; his new Viale Dei Romani at the La Peer hotel has a gorgeous firepit-abetted courtyard and beautifully plated dishes. The lunch is the go-to for DineLA, but come hungry because $35 gets you four courses: a starter, a pasta, a protein, and dessert.

Courtesy of Thrillist.com