As we enter the next phase of the reopening of California within Los Angeles, there are many guidelines unique to the particular place of interest that we will need to follow. The Mayor of Los Angeles issued a statement on social media regarding what will be open on June 12th, and what he is holding off on.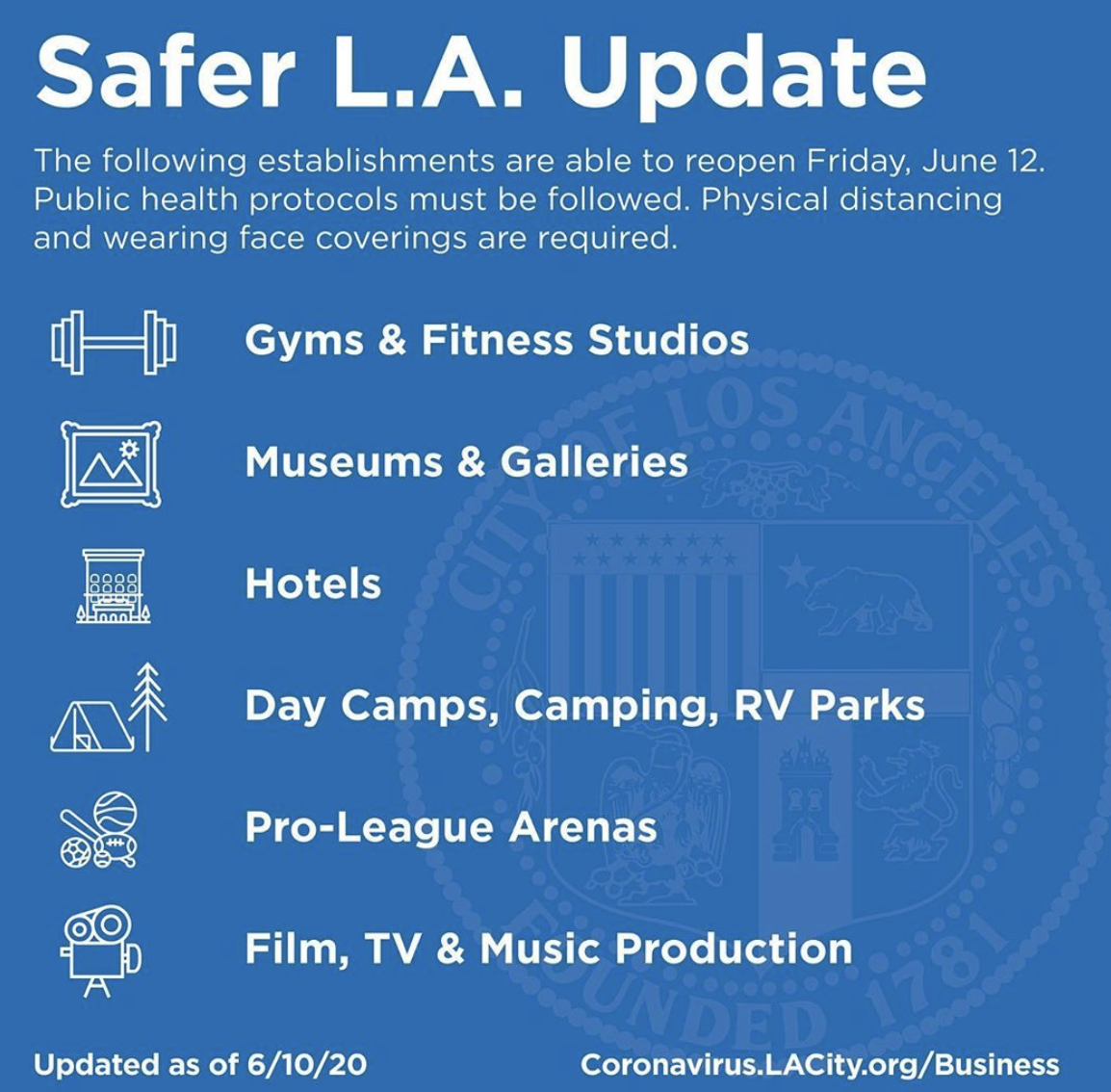 "In alignment with the County of L.A., gyms and fitness centers, museums, galleries, hotels for leisure and day camps, and their pools within the City of L.A. may reopen Friday. Film, TV, and music production can resume. Stadiums and arenas can resume without spectators.
Every business that is reopening is required to implement the County's detailed public health protocols. Physical distancing and wearing face coverings will be required. Protocols and guidelines can be found at Coronavirus.LACity.org/Business.
There are still many types of businesses and activities that will remain closed: nail salons, tattoo shops, bars and wineries, movie theaters, concert halls, arcades, and bowling alleys. All gatherings and parties, inside or outside, are still not allowed."
OPEN IN LOS ANGELES:
Gyms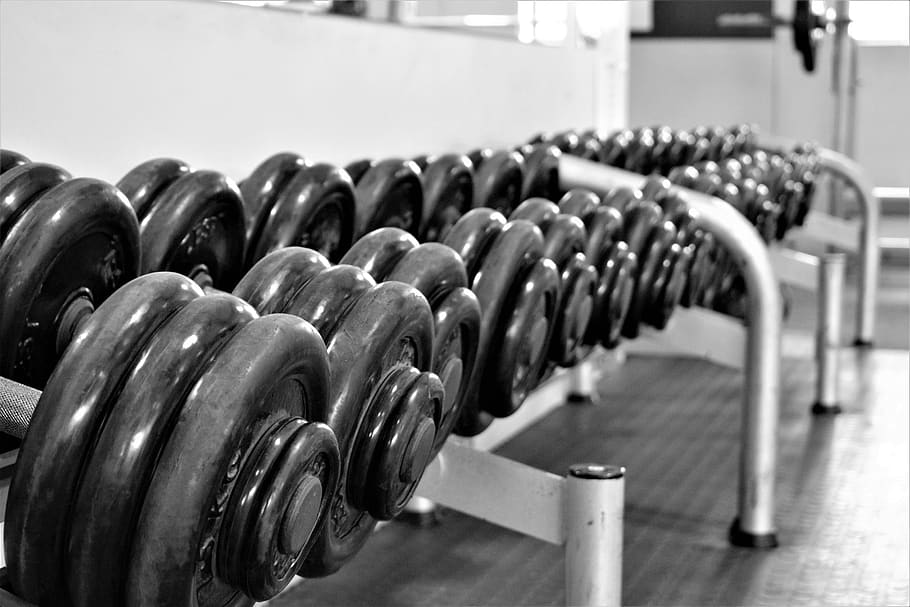 In order to reopen, fitness facilities are told that they should require patrons to wear face coverings (at least while they enter and exit the facility). During the work out it is optional to wear face masks but encouraged to do so if they can do so. It was common courtesy at the gym is for the patron to wipe down the equipment after they use it — this is something that is now required. Equipment is required to be spaced out by at least six feet. 
See more guidelines here: https://covid19.ca.gov/pdf/guidance-fitness.pdf 
Have yet to open in LOS ANGELES:
Movie Theaters (and other family entertainment establishments)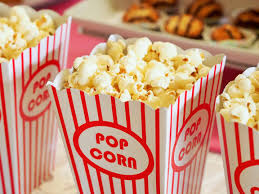 Movie theaters, bowling alleys, miniature golf courses, batting cages, and arcades are allowed to reopen on Friday, June 12th in the state of CA. However, the city of Los Angeles is postponing the opening of these establishments. When they do open, they are all required to cap their capacity at a much lower rate. For example, movie theaters are limited to 25% of the theater or a maximum of 100 people — whichever number is lower. Theaters are encouraged to promote physical distancing, use disposable or washable seat covers, and provide the means to disinfect hands for patrons. 
See more guidelines here: https://covid19.ca.gov/pdf/guidance-family-entertainment.pdf 
Schools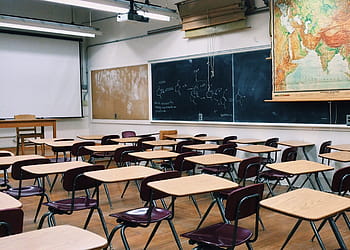 Schools in California will be allowed to reopen on June 12th, but most won't reopen until the next school year as most are already out on a summer break. School districts are currently convening to make sure they are in compliance with the list of health and safety guidelines released by the Department of Education. Within the list of guidelines that they must remain compliant on are keeping students spaced out by at least 6 feet in the classroom, staff to wear a face mask or shield, eliminating self-service buffets, and implementing a staggering of start times by grade or class to lower the number of bodies passing by others. 
See more guidelines here: https://www.cde.ca.gov/ls/he/hn/documents/strongertogether.pdf