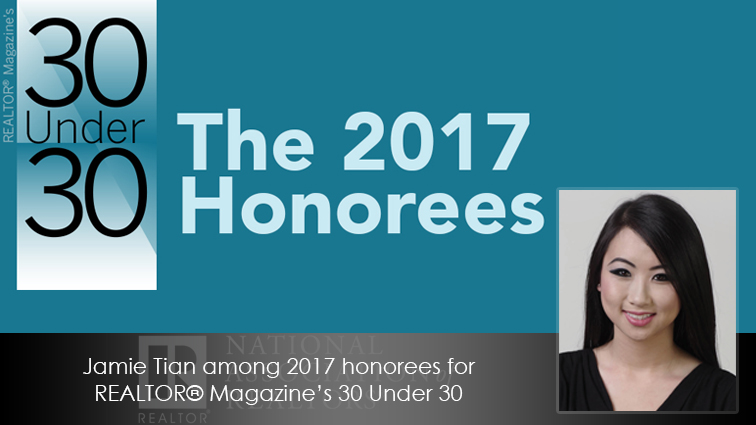 REALTOR® Magazine's 30 Under 30 finalists for 2017 have been announced. Out of a strong field of more than 300 applicants, and three rounds of tough judging –Rodeo Realty's Sunset Strip agent, Jamie Tian, is among the selected honorees!
"True success, no matter your age, is based on your merits," said REALTOR® Magazine. " In the same vein, each and every one of this year's 30 Under 30 finalists has given their all to this career path. That's why choosing who's named to the 30 Under 30 program is so incredibly difficult."
Tian is part of a group that represents the diverse landscape of the real estate industry in business specialty and market location. This includes individual salespeople, team members, team leaders, a broker-manager, and a broker-owner.
A full profile on Tian will be published in the May/June issue of REALTOR® Magazine.
Rodeo Realty is extremely proud to offer congratulations to Jamie Tian for her recognition!
To read more on the 30 Under 30 Class of 2017, click HERE.