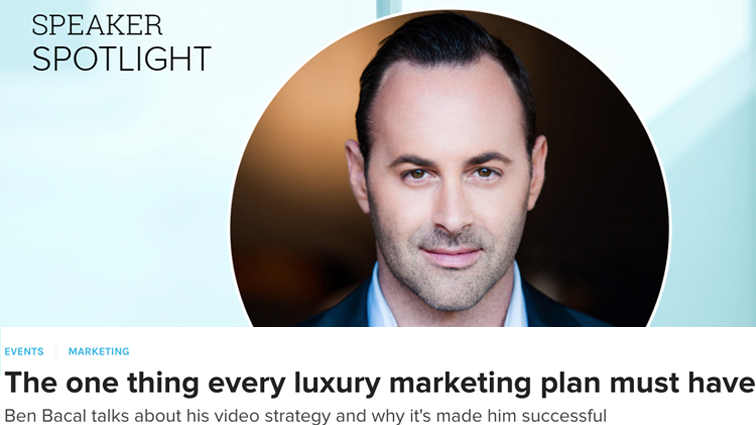 Inman News' latest speaker spotlight features Rodeo Realty's Beverly Hills agent Ben Bacal.
Bacal spoke to Inman about his video strategy and why it's made him successful.
"Sure, you can show your expertise and talent with a one-on-one conversation, but if you do it on video, you can reach hundreds if not thousands of clients all at once," said Bacal to Inman.
Bacal tells Inman News that video is the one thing every luxury-marketing plan must have.
"Three-quarters of all internet traffic will be from video in 2017," said Bacal.
According to Inman News, Bacal is known for spending upwards of $20,000 on video in the hopes that they will go viral and create a lasting impression—not only on potential buyers, but future sellers, too.
"You have to spend money to make money, like any other business, " said Bacal.
Bacal tells Inman that he sees video as one of the most underutilized technology in the real estate world—which is why he founded his own video app, Roofshoot, which allows agents to easily shoot videos and capture content.
"Show you have that power and drive to succeed, and buyers and sellers will want to work with you," Bacal tells Inman.
To read more on the Inman News article, click HERE.