Dive into the latest tech news with our weekly round-up of top headlines. From the future of Open AI to the future of Apple Podcasts and more, we have you covered on trending news. Read on and stay connected!
Eufy's Newest Security Bundle Offers Multi-Camera Person Tracking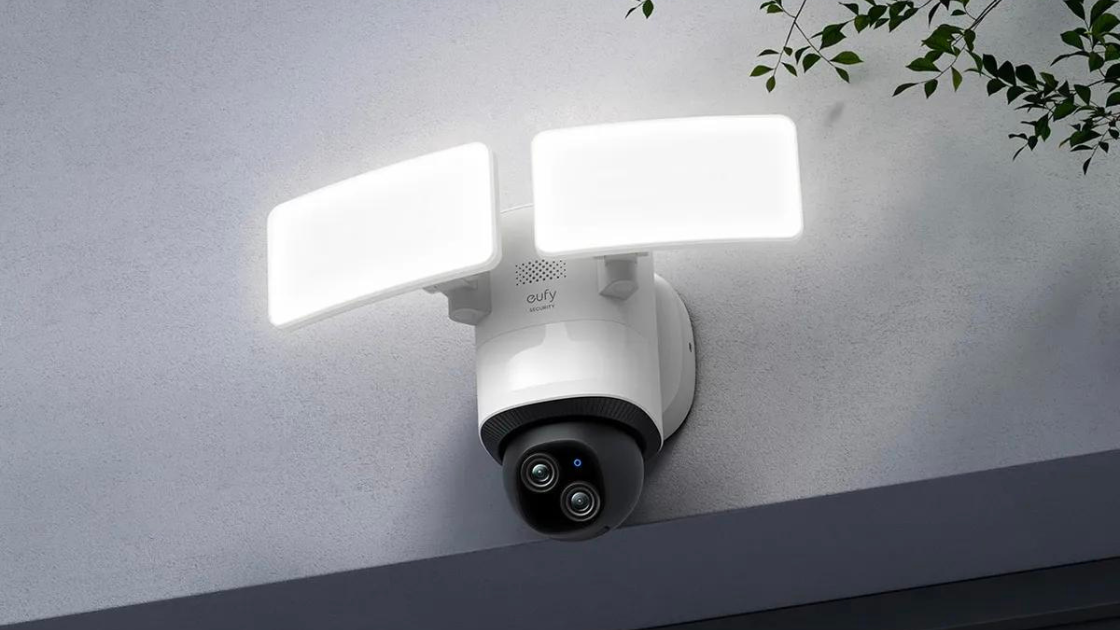 Anker's smart home brand, Eufy, is introducing a range of new security cameras. Likewise, this includes the SoloCam battery-powered outdoor camera, Floodlight Cam E340, Video Doorbell E340, and Indoor Cam S350. These cameras feature dual lenses, combining wide-angle and telephoto lenses to enhance face and license plate recognition. The standout feature is cross-camera tracking and video splicing. Of course, which allows each camera to pick up motion and follow it, creating one combined video for all connected cameras. This tracking technology, adapted from the banking and traffic industries, is supported by Eufy's HomeBase 3 hub. This feature, employs on-device AI to identify individuals across connected cameras, splice videos together, and send a single notification and video clip. Additionally, the HomeBase 3 offers AI-powered smart alerts, including facial recognition, person, pet, and vehicle detection. In addition, it comes with a 1TB hard drive for locally stored recordings accessible without a subscription.
SpaceX Secures First Space Force Contract for Starshield Satellite Network Aimed at Government Services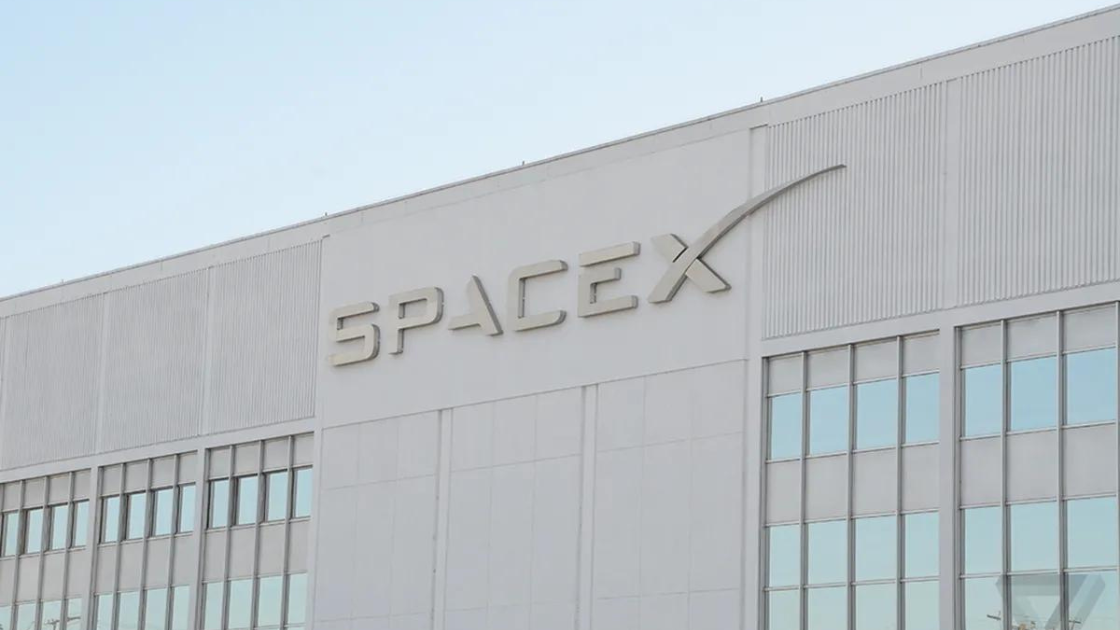 SpaceX has secured its inaugural contract with the U.S. Space Force to deliver satellite communications via the Starshield network, designed for government use. The one-year contract, awarded on September 1st and confirmed by Air Force spokesperson Ann Stefanek, has a ceiling of $70 million, with $15 million obligated by the end of September. SpaceX will provide comprehensive Starshield services through its existing Starlink satellites, supporting 54 mission partners across various branches of the military. In response to reports about the deal, Elon Musk clarified on X (formerly Twitter) that Starshield will be government-owned and DoD Space Force-controlled, distinguishing it from the civilian-focused Starlink network. This contract comes in the wake of SpaceX's increased involvement in providing internet connectivity to Ukraine's military during its conflict with Russia, which has brought Musk's company into the geopolitical spotlight. It highlights the significance of Musk's role in international affairs, with the Pentagon previously contracting SpaceX for satellite connectivity in support of Ukraine's military operations.
Jony Ive and OpenAI have a Vision for Crafting the 'iPhone of Artificial Intelligence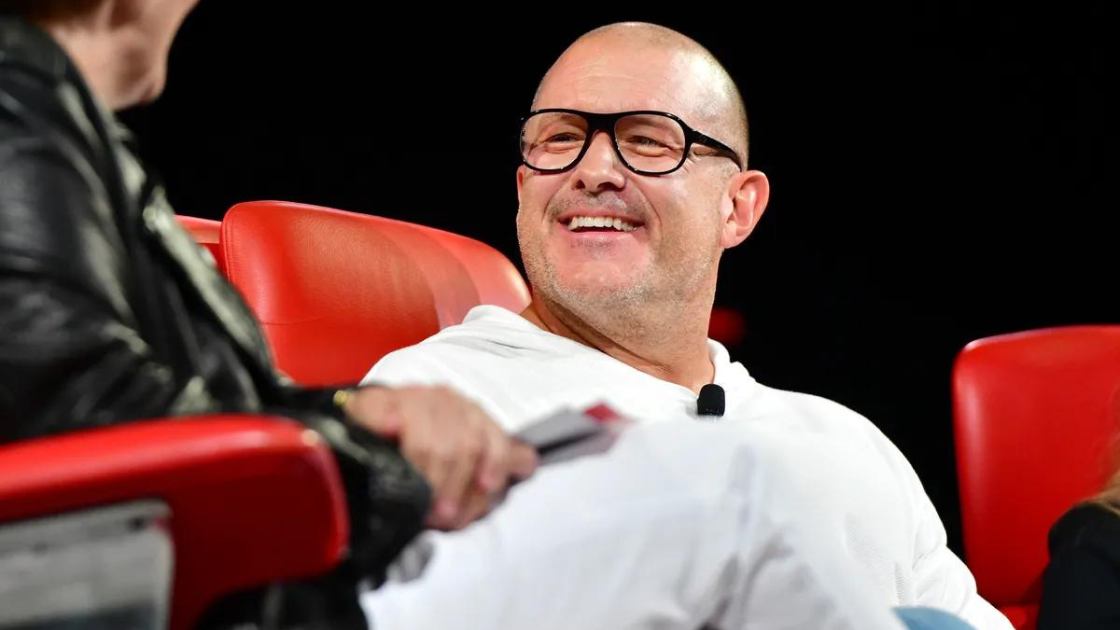 Former Apple design chief Jony Ive is reportedly collaborating with OpenAI to develop an innovative artificial intelligence (AI) device often likened to the "iPhone of artificial intelligence." Backed by over $1 billion in funding from Softbank CEO Masayoshi Son, this venture aims to create a user-friendly and intuitive AI interaction experience. Apple and OpenAI draw inspiration from the original iPhone's touchscreen technology, which revolutionized mobile internet interaction. Despite being in the early stages, this OpenAI project marks an effort to reduce reliance on screens and potentially address concerns about technology addiction, a topic Ive has previously raised. While details remain sparse, these discussions with Apple and OpenAI are considered significant in the tech world.
Apple Podcasts Aims to Evolve Beyond Its Role as a Simple Podcast App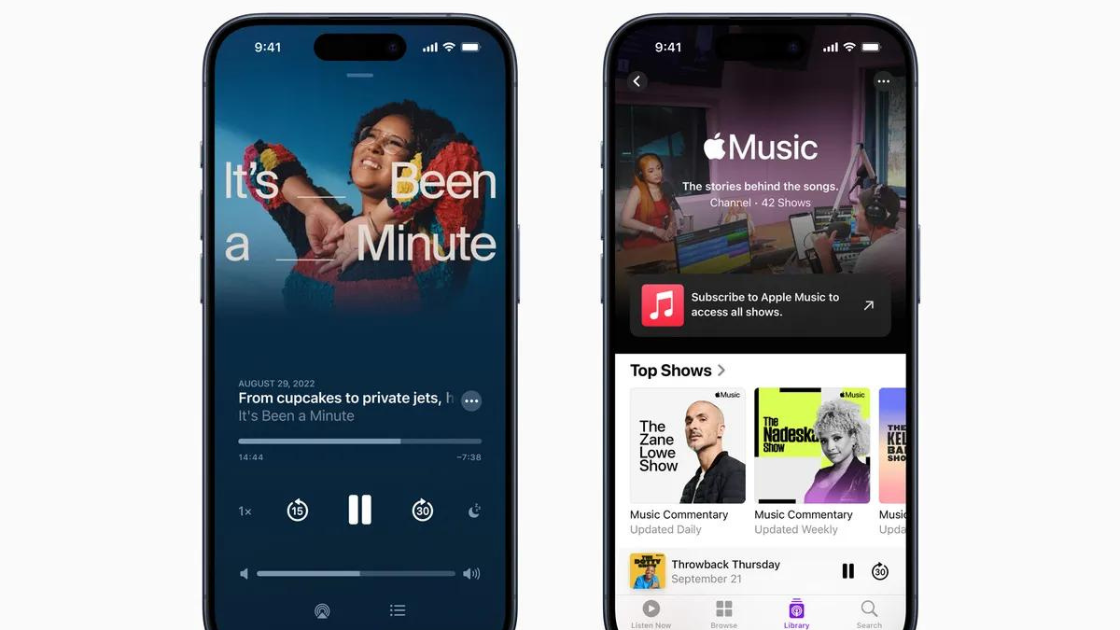 Apple is transforming its Podcasts app into an all-encompassing audio content destination. Following the iOS 17 update, the refreshed Apple Podcasts now integrates third-party subscriptions. This includes various lifestyle and news apps, like Bloomberg, Curio, Sleep Cycle, and The Economist, among others. This shift aims to turn Apple Podcasts into a comprehensive platform for premium non-music audio content. This expands beyond its original podcast focus and challenging rivals like Spotify. Apple's approach is part of a broader strategy to keep users engaged on its platform. Likewise, this blurs the line between different forms of audio programming, catering to the evolving preferences of audio consumers.
Tubi leverages ChatGPT to enhance your movie recommendation experience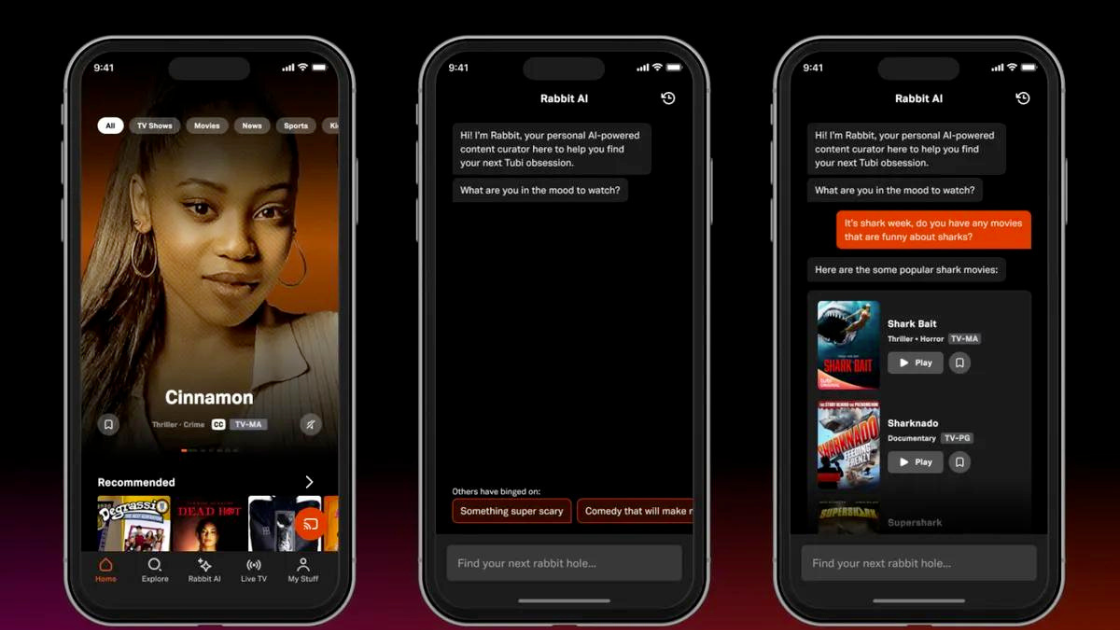 Tubi, the extensive streaming content platform, is introducing "Rabbit AI." The feature is designed to make navigating its vast library more efficient. Often, users find themselves endlessly scrolling through rows of movie posters, searching for something to watch. Rabbit AI leverages ChatGPT to simplify content discovery by allowing users to request content in natural language. For example, users can search for recommendations like "movies like Hidden Figures" and Rabbit AI will provide up to 20 relevant suggestions. Tubi is among the first to build this capability directly into its platform. The conversational aspect of these searches makes them especially powerful. Users can begin with broad queries and refine their choices over time. Additionally, the data generated from user searches and viewing habits helps Tubi improve content categorization and personalization.