There's a lot of good stuff on the schedule in 2018! So if you're curious about when Roseanne returns or when that weird Brit hit Rellik makes its way stateside, bookmark this ridiculously comprehensive, passionately curated, and always updated guide to fill out your own premiere-date calendar.
**denotes new show
January 1
The 2018 Rose Parade (various networks)
Start the year with this SoCal celebration of floral floats — if you want a new kind of coverage, catch Will Ferrell and Molly Shannon as "cheesy local TV hosts" on Amazon.
The Bachelor (ABC)
Previously seen getting dumped by Bachelorette Emily Maynard, real estate agent Arie Luyendyk Jr. tries for love and redemption in this popular reality show about transactional relationships.
Glacé** (Netflix)
Also known as The Frozen Dead, a grisly but promising French serial killer thriller about mysterious killings that seem to be masterminded by an incarcerated psychopath.
Kids Baking Championship (Food)
Season 4 of those kids who can already bake better than you.
Love & Hip Hop: Miami** (VH1)
The popular rap reality show moves to South Beach and features TRICK DADDY!!!! Remember him???
Lovesick (Netflix)
A third dose of this British hidden gem, which used to be called Scrotal Recall, and now mercifully is not. Lovesick is far better wordplay for a show about a man who must notify all his past sexual partners that he has an STI.
January 2
Ellen's Game of Games** (NBC)
Players vie for $100,000 on this thing that looks like a Nickelodeon game show for grownups, hosted by the increasingly ubiquitous Ellen DeGeneres.
LA to Vegas** (FOX)
Imagine Airplane!, but with episodes, more idiots, and Dylan McDermott.
January 3
9-1-1** (FOX)
Ryan Murphy and all your favorite American Horror Story cast members put a fresh spin on… every classic procedural ever?
grown-ish** (Freeform)
The black-ish spin-off follows Zoey Johnson (Yara Shahidi) as she starts at Southern California University.
The X-Files (FOX)
Eleven seasons deep, still trying to find the truth, which is definitely out there.
January 4
The Four: Battle for Stardom** (FOX)
Fergie presents this new singing competition, and ummmmm, you can audition!
Nashville (CMT)
The country melodrama's final season begins.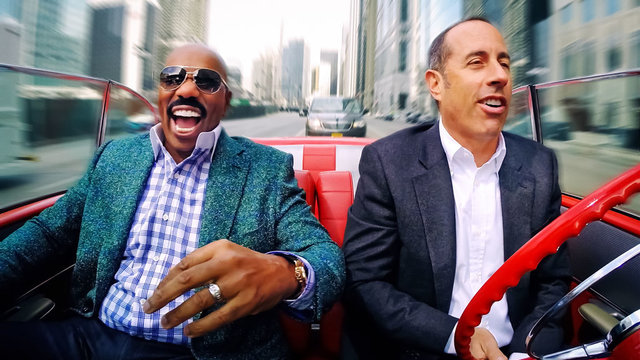 January 5
Child Support** (ABC)
Kind of like Kids Say the Darndest Things, but with Ricky Gervais and Fred Savage goading on the children.
Comedians in Cars Getting Coffee (Netflix)
Jerry Seinfeld brings new guests to a different streaming service.
DEVILMAN crybaby** (Netflix)
A stunning, ambitious anime adaptation of Go Nagai's legendary manga.
January 7
75th annual Golden Globes (NBC)
Seth Meyers hosts the fun awards show, the one where all the celebrities drink a lot and comedies can win awards.
The Chi** (Showtime)
Created by Lena Waithe, a look at life on the South Side of Chicago — watch the first episode here.
January 9
Undercover High** (A&E)
A (creepy?) docuseries about young adults posing as high schoolers to investigate student life.
January 10
Alone Together** (Freeform)
Executive produced by the Lonely Island gang, a sitcom about two (strictly) BFFs trying to survive and thrive in LA.
The Magicians (Syfy)
Felicia Day joins for Season 3 of this show about — wait for it — magicians.
January 11
Truth and Lies: The Tonya Harding Story (ABC)
In case I, Tonya wasn't enough for you, ABC gives you another look at the controversial figure skating icon.
January 12
Disjointed (Netflix)
Part 2 of the Kathy Bates pot-com, from the mind of Chuck Lorre (Two and a Half Men).
Philip K. Dick's Electric Dreams** (Amazon)
Kind of like Amazon's version of Black Mirror, but less heavy-handed with its warnings.
Somebody Feed Phil** (Netflix)
A six-episode docuseries in which the creator of Everybody Loves Raymond eats and makes you watch!
Taken (NBC)
What happens when you make a show about a man with a "very particular set of skills"? You get a second season.
January 14
Crashing (HBO)
Season 2 of comedian Pete Holmes semi-autobiographical comedy (never heard that before, have you?) about his time couch surfing and trying to make it. Hopefully with less barking this season.
Hot Streets** (Adult Swim)
Fans of Rick and Morty will be excited to see (read: hear) Justin Roiland in this funny, supernatural FBI spoof — watch the pilot here.
Victoria (PBS)
The baby drama's second season will either make you want kids or birth control.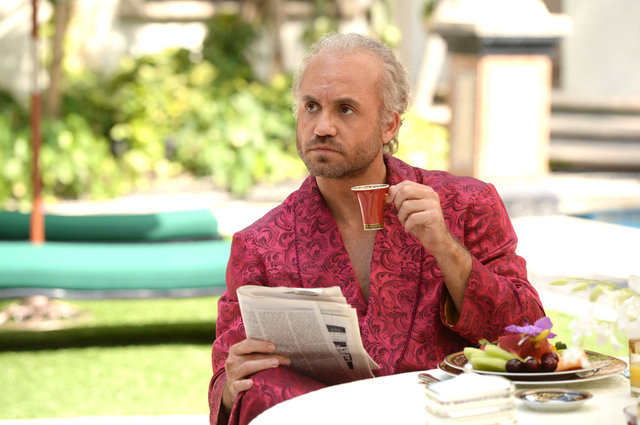 January 15
49th NAACP Image Awards (TV One)
Anthony Anderson continues his serious hosting streak.
January 16
Black Lightning** (CW)
The electrifying DC Comics superhero gets his own standalone series, starring Cress Williams.
The Paynes** (OWN)
A House of Payne spin-off that has the original stars trying to enjoy retirement in Florida.
January 17
The Assassination of Gianni Versace: American Crime Story** (FX)
Self-explanatory, but this is the prolific Ryan Murphy's follow-up to last year's smash hit. Remember how much you liked the OJ one?
Corporate** (Comedy Central)
Exactly what'd happen if 300 and Office Space had a kid and everyone's hero, Aparna Nancherla, volunteered to tame it — four episodes available here.
The Path (Hulu)
Season 3 of Hulu's cult drama (as in, it's about cults, though perhaps it also has a cult following) starts with an episode titled "The Beginning," so prepare to get fucked up.
January 18
Portlandia (IFC)
One last hurrah for Fred Armisen and Carrie Brownstein's offbeat sketch show, which enters its final season.
January 19
Grace and Frankie (Netflix)
Season 4, because these hilarious ladies can't stop, won't stop. (Also: Lisa Kudrow shows up.)
High Maintenance (HBO)
Everyone's favorite weed dealer keeps biking around NYC, unluckier than ever for Season 2.
January 20
Planet Earth: Blue Planet II** (BBC America)
A sequel to the popular (and thorough) docuseries about the world's oceans, narrated, of course, by Sir David Attenborough.
January 21
The Resident** (FOX)
The Good Wife's Matt Czuchry stars as a psychotic but inspiring resident — think the Nike "Just Do It" slogan, but a doctor.
January 22
The Alienist** (TNT)
Cary Fukunaga, the director behind every episode of True Detective's first (and good) season, steers this adaptation of Caleb Carr's critically acclaimed crime novel.
Mosaic** (HBO)
A linear cut of director Steven Soderbergh's (The Oceans Trilogy, Erin Brockovich) innovative whodunit, featuring extra material that didn't make it into the app.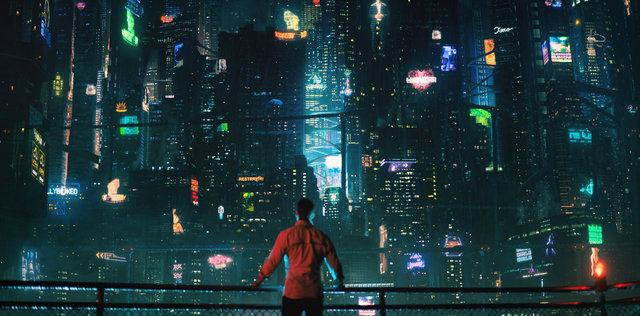 January 23
Another Period (Comedy Central)
For Season 3, your favorite comedians venture to the past and tackle women's equality, opioid addiction, and #MAGA — sound familiar? Same shit, different (time) period.
Baskets (FX)
How would you describe Season 3 of Zach Galifianakis' bizarro clown comedy in three words? "Baskets. Family. Rodeo." Also: Yippie Kie Yay!
January 25
RuPaul's Drag Race All Stars 3 (VH1)
Another one, featuring Aja, BenDeLaCreme, Chi Chi DeVayne, Kennedy Davenport, Milk, Morgan McMichaels, Shangela, Thorgy Thor, and Trixie Mattel.
January 26
Dirty Money** (Netflix)
From Alex Gibney (Going Clear), a docuseries that promises to investigate the world's biggest and baddest businesses — including Donald Trump's.
One Day at a Time (Netflix)
If you still haven't watched this rebooted, updated version of the Norman Lear classic, binge before this Season 2 premiere.
January 28
60th annual Grammy Awards
James Corden: The Sequel.
January 31
Step Up: High Water** (YouTube Red)
This YouTube original series takes the dance, romance, and social drama of the movie franchise to a contemporary (and very competitive) performing arts school in Atlanta.
February 1
A.P. Bio** (NBC)
Created by Saturday Night Live forces Seth Meyers, Lorne Michaels, and Mike O'Brien, a comedy about an award-winning philosopher forced to teach high school biology.
February 2
2 Dope Queens** (HBO)
Jessica Williams and Phoebe Robinson's hit podcast gets the TV treatment with four themed episodes and as many big-name special guests — hey, Jon Stewart!
Altered Carbon** (Netflix)
A murder mystery that takes place in a future where death is impermanent, like if you mixed Black Mirror with True Detective .
February 4
Super Bowl LII (NBC)
Justin Timberlake has been tasked with following Lady Gaga's wild 2017 halftime performance. No one invited Janet Jackson, though.
February 11
Here and Now** (HBO)
Created by Alan Ball (Six Feet Under), this is the story of a multiracial family whose bonds are tested when "when one of the children begins seeing things which the rest cannot."
Our Cartoon President** (Showtime)
Need more Trump satire? Animated Trump satire, executive produced by Stephen Colbert.
February 16
Mozart in the Jungle (Amazon)
Season 4, if you can believe it. (If you can't, the name is a good reminder to watch The Lost City of Z, one of 2017's better movies!)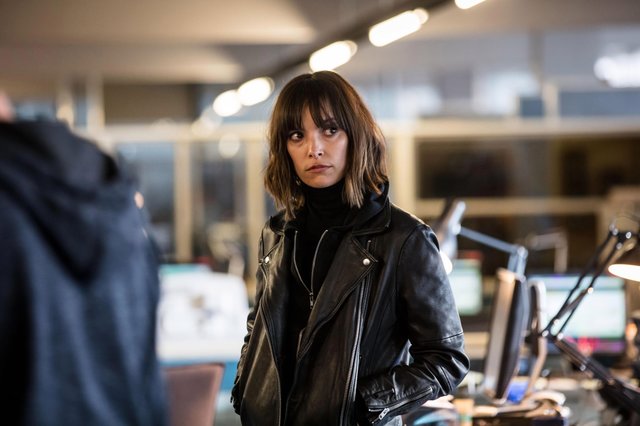 February 23
Seven Seconds** (Netflix)
Mirroring today's controversial relationship with police, race, and media, an anthological thriller that "gives viewers a glimpse into the human stories behind the headlines."
March 2
B: The Beginning** (Netflix)
A future-set anime in which a serial killer runs rampant and "new humans" are kidnapped for evil purposes.
March 4
90th annual Academy Awards (ABC)
America's newfound public conscience, who is somehow Jimmy Kimmel, hosts cinema's most prestigious night, which will yield at least one cringeworthy joke and several unintentional memes.
March 7
Hard Sun** (Hulu)
From the creator of Idris Elba's detective drama Luther, an insane thriller that has two polar-opposite cops pair up to prevent an "extinction-level event."
March 8
The Oath** (Crackle)
Sean Bean looks stereotypically grumpy in this gritty crime drama — executive produced by 50 Cent — full of corrupt police gangs and impenetrable secret societies.
March 11
American Idol (ABC)
The show rises from the dead on a new network because, like a phoenix, it's destined to outlive us all.
March 27
Roseanne (ABC)
The very self-aware revival plans to bring back all your faves.
April 1
Jesus Christ Superstar Live! (NBC)
Starring John Legend and Alice Cooper, TV's next big broadcast musical comes to the world on April Fool's Day.
April 13
Rellik** (Cinemax)
A gruesome Brit thriller that chronicles in reverse the hunt for a serial killer, co-starring Game of Thrones' Richard Dormer and The Crown's secret weapon, Jodi Balfour.
Article by Thrillist.