The Los Angeles Rams are heading to the Super Bowl! This after their 26-23 overtime victory in the NFC championship game Sunday against the New Orleans Saints.
As a result, news outlets in Los Angeles decided to interview die-hard Rams fans! One fan being Rodeo Realty's Richard Cure.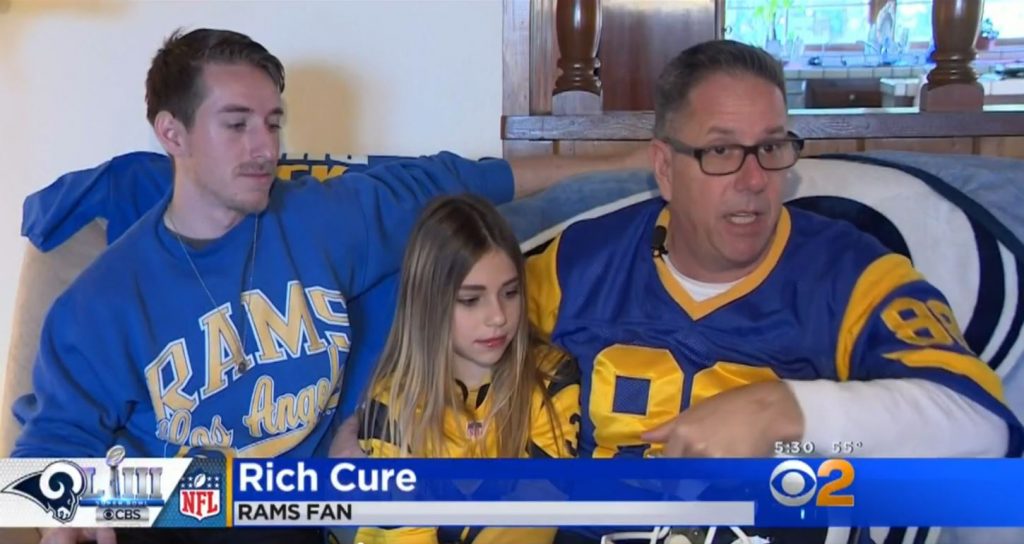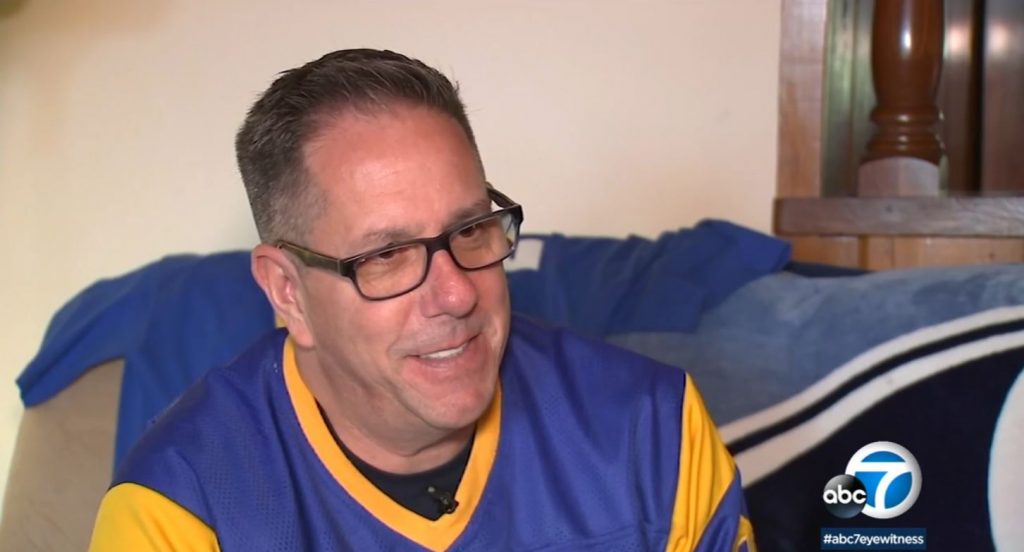 Richard, along with his family and neighbor, were interviewed by local news stations ABC7, CBS2, and KCAL9. In addition, the Ram-ly showed off their Rams apparel and spoke about the upcoming Super Bowl game.
Mary Masciotra, Richard's neighbor, told the news stations she paid roughly $1,200 apiece for two tickets to the game! A better price if you compare that to the current price of about $3,000 for an individual ticket! Richard said he's okay with dodging the ticket prices and watching the big game at home! However, Mary will head to Atlanta.
In conclusion, the Los Angeles Rams will be facing the New England Patriots in the Super Bowl on February 3.