Be the crowd-pleaser this Oscars's Sunday with our round-up of award-worthy sure to secure you the gold for best host(we know the Oscars need one). With so many tasty and simple options, it would be an Academy travesty if you didn't opt for the gourmet. So ditch the generic buttered popcorn and champagne set-up for a spread as buzzing as this years best picture nominees.
Bites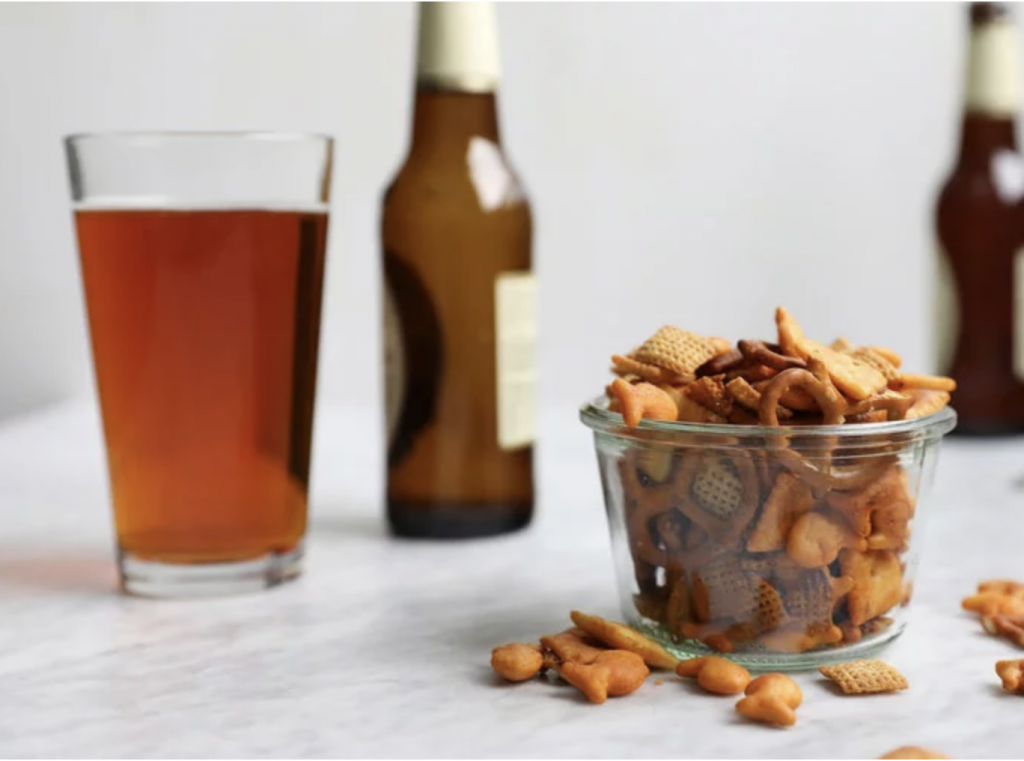 Both buttery and spicy, this Buffalo-style snack mix gets a triple buzz from hot sauce, cayenne and freshly ground black pepper.
Click here for the Recipe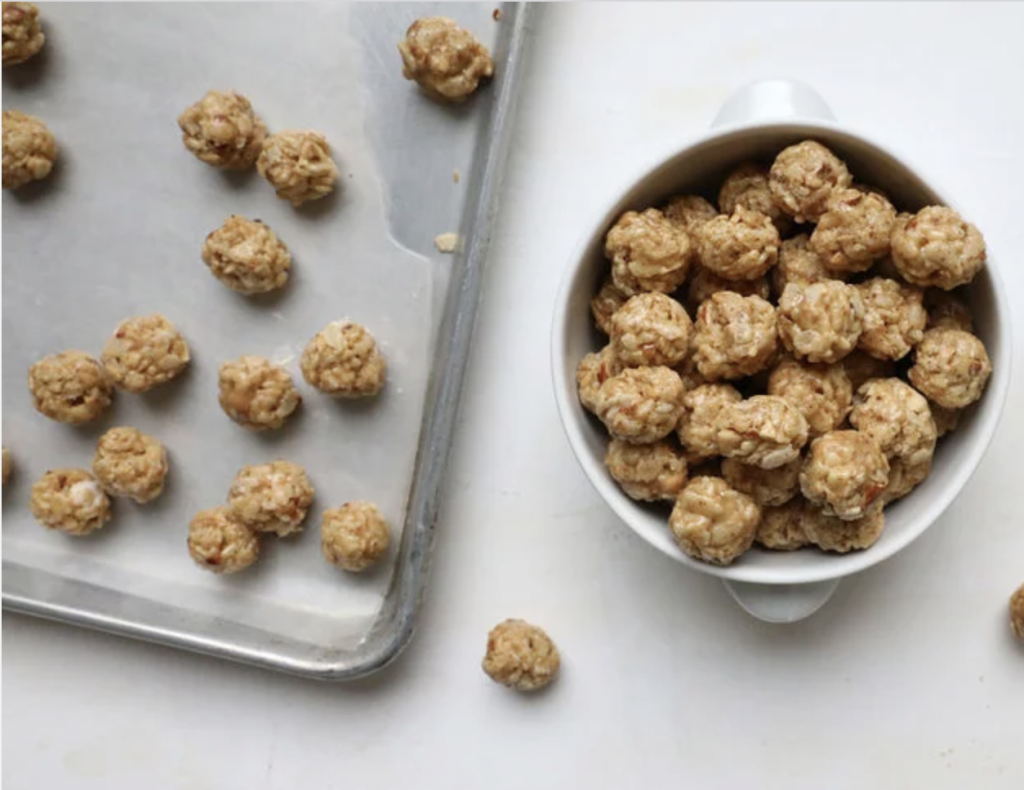 Work quickly—or better yet—get a few willing hands to help when you're scooping and rolling this adult version of a Rice Krispie treat; the mixture stiffens slightly as it cools. Click here for the RECIPE.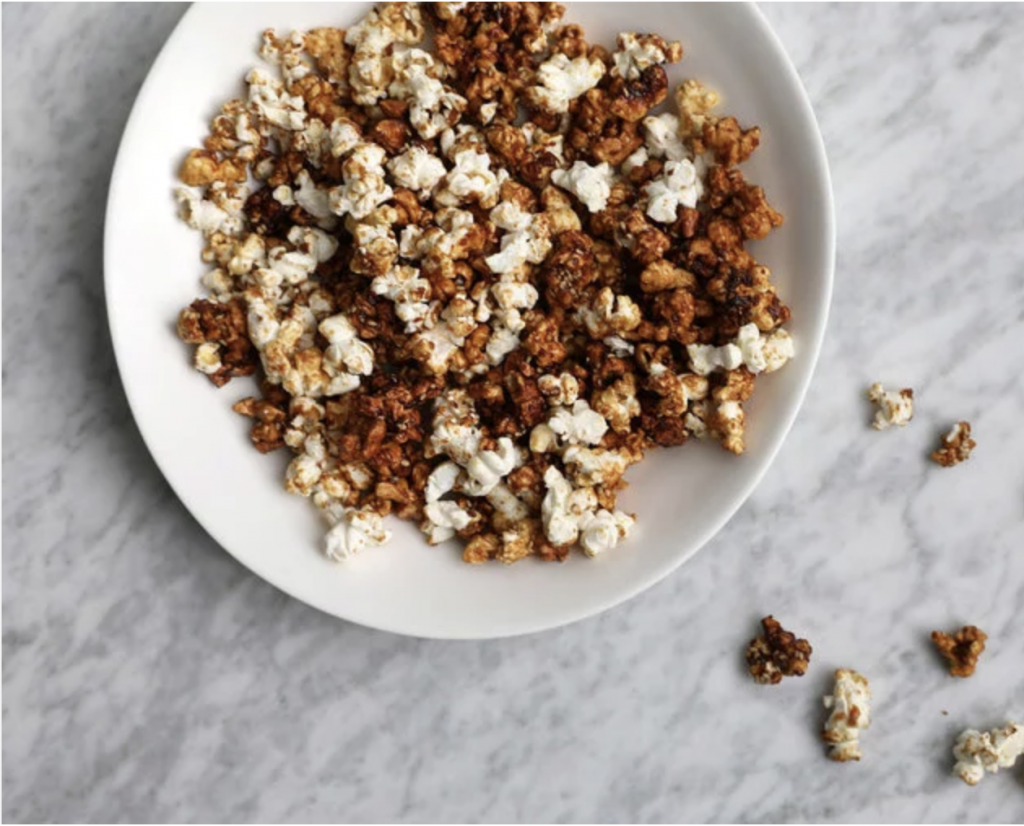 We use microwaved popcorn for our miso-flavored (surprise!) caramel corn but, sure, 9 cups of air-popped or old-school stovetop-popped kernels would work nicely, too. Click here for the RECIPE.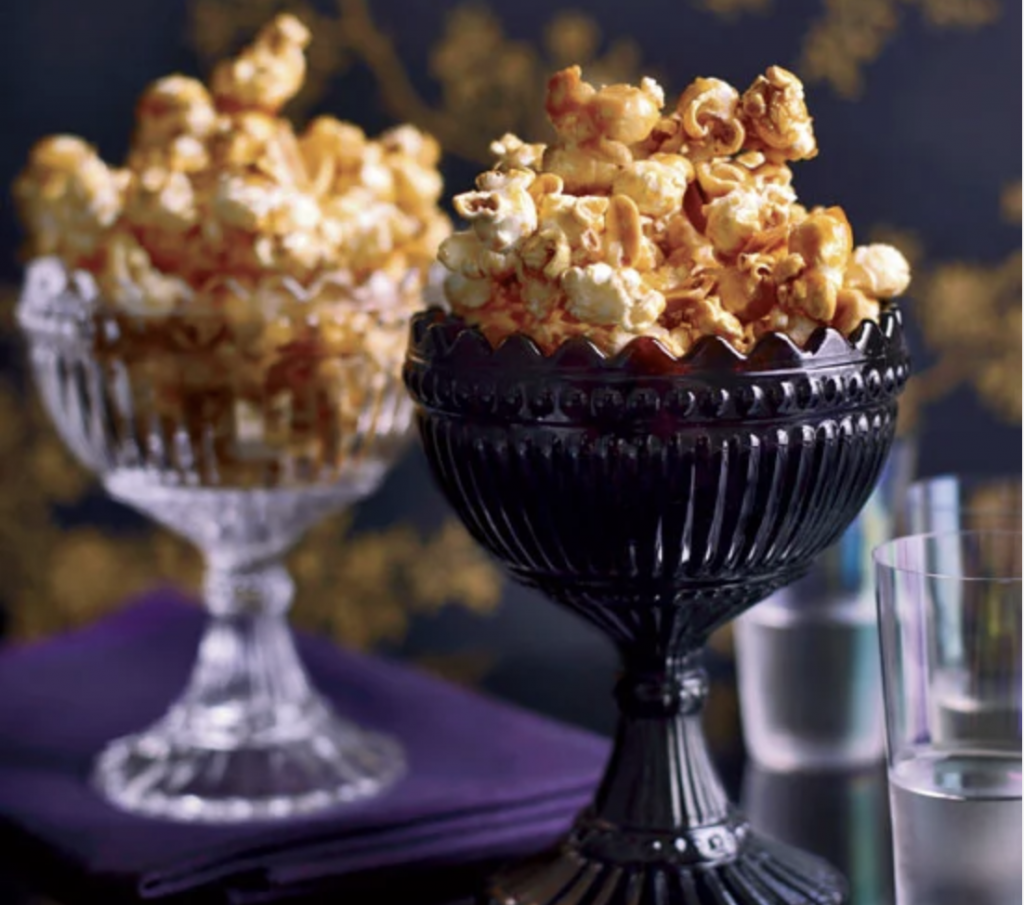 More suited to a cocktail party than a baseball game, this riff on Cracker Jack by pastry chef Taria Camerino is sweetened with agave nectar and spiked with tequila. Slow-baking turns the popcorn-nut mix fabulously crunchy. Click here for the RECIPE.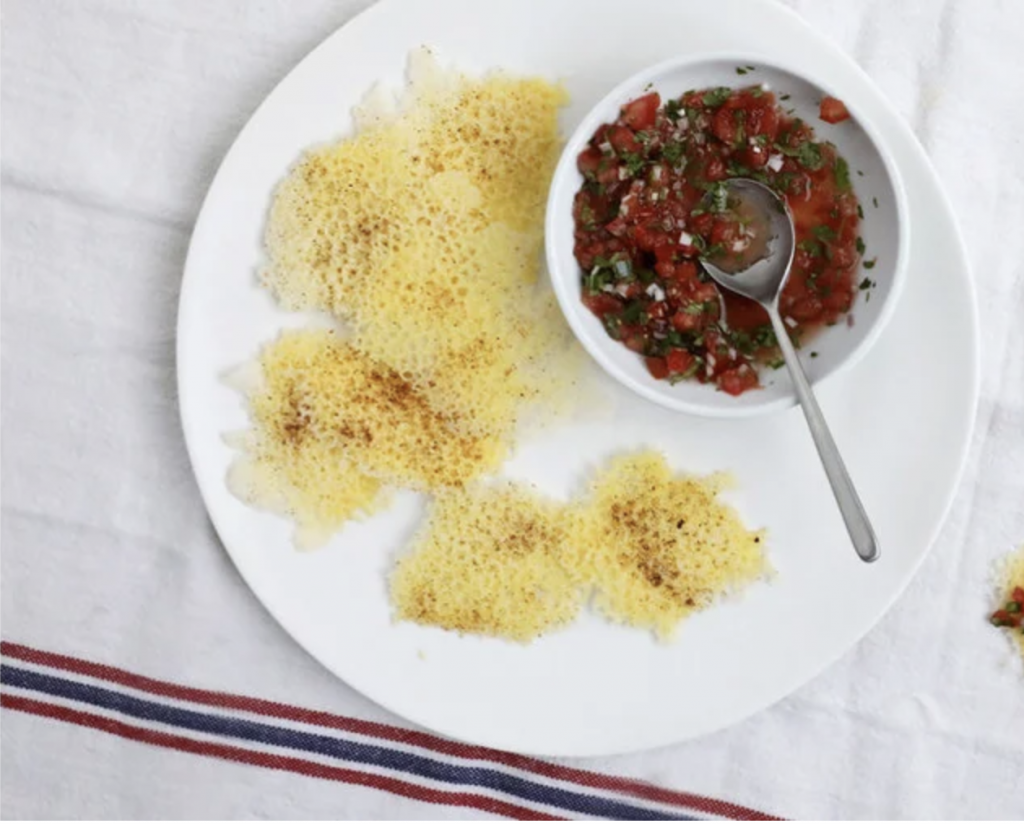 Elegant entertaining from the microwave? Yup. It transforms shredded white cheddar into these lacy all-cheese crackers—no flour necessary. You will eat several without pausing but, eventually, stop to scoop up some of the juicy tomato salsa. Click here for the RECIPE.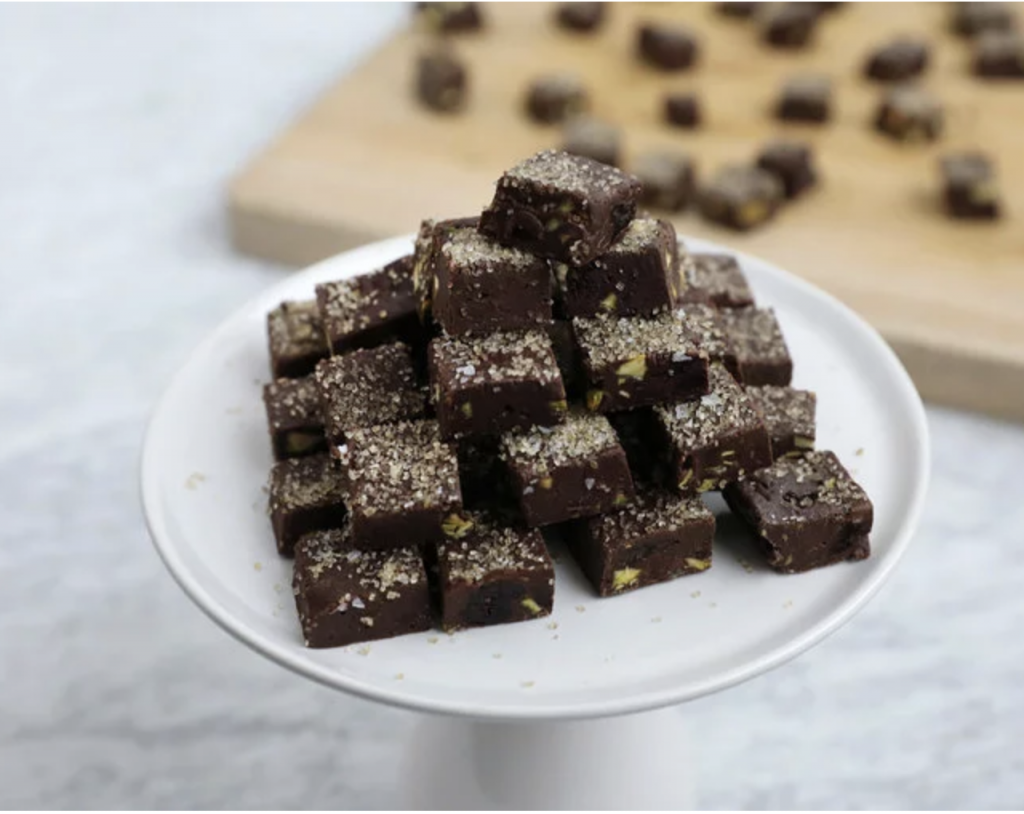 Melting chocolate in the microwave makes the process really easy and quick—no double boiler, no water bath necessary. To prepare this festive fudge, just stir a few flavorings into the melted-chocolate base. We add pistachios, dried cherries and candied ginger but white chocolate chips, dried apricots or chopped walnuts would give it the proper crunch and sweet-tangy notes, too. Click here for the RECIPE.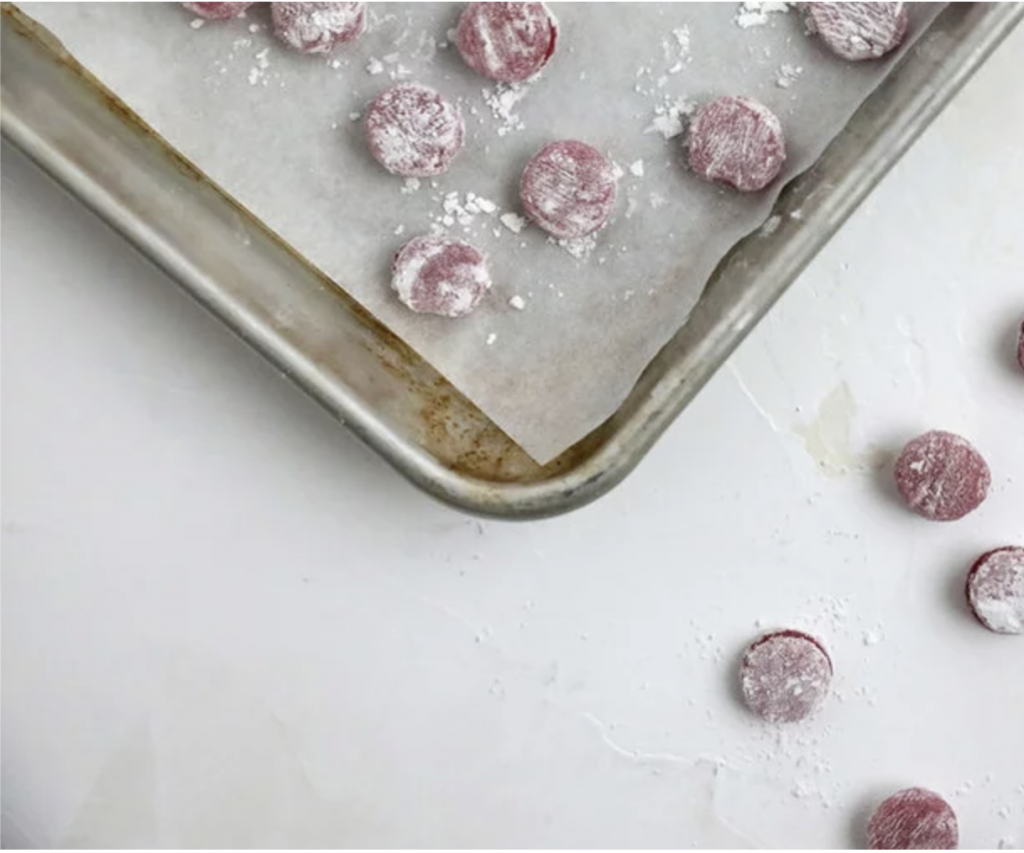 Borrowing a technique from pastry chef Jennifer Yee, these chewy, fruity, jewel-toned mochi are prepared in the microwave with a mix of pomegranate juice and lime juice. We used a 3/4-inch round cutter to make them gumdrop size, but you can also cut the candies into squares (sharpen your knife!) or use another small cookie cutter. Click here for the RECIPE.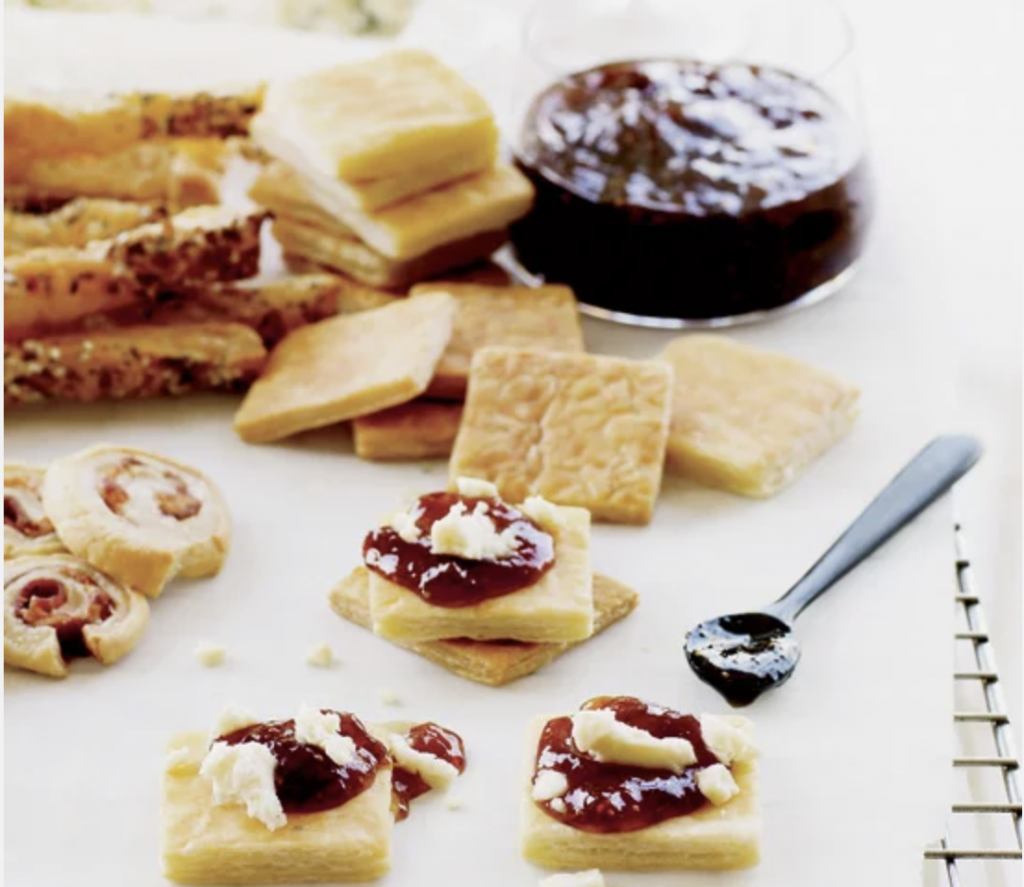 After these flaky squares of puff pastry bake, they get topped with sweet fig preserves and pungent blue cheese. Click here for the RECIPE.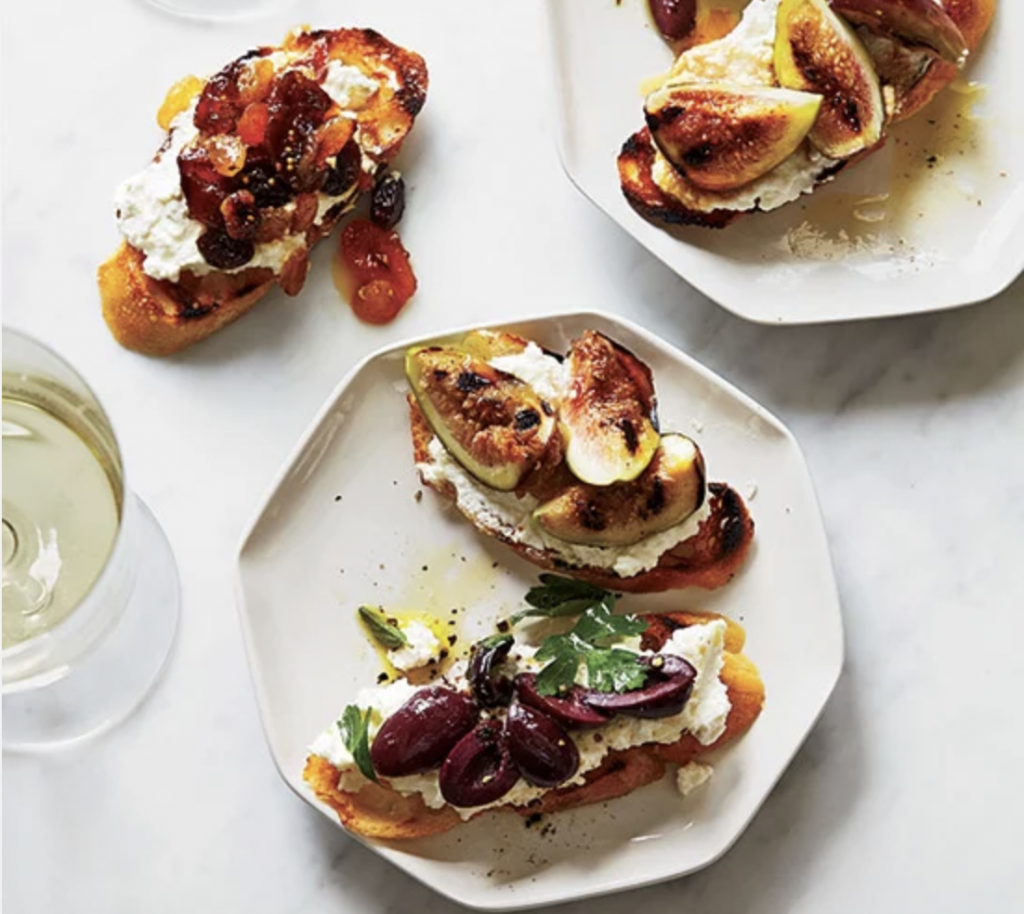 This appetizers uses homemade ultra-creamy ricotta (you can also use store-bought) combined with different toppings. Click here for the RECIPE.
Sips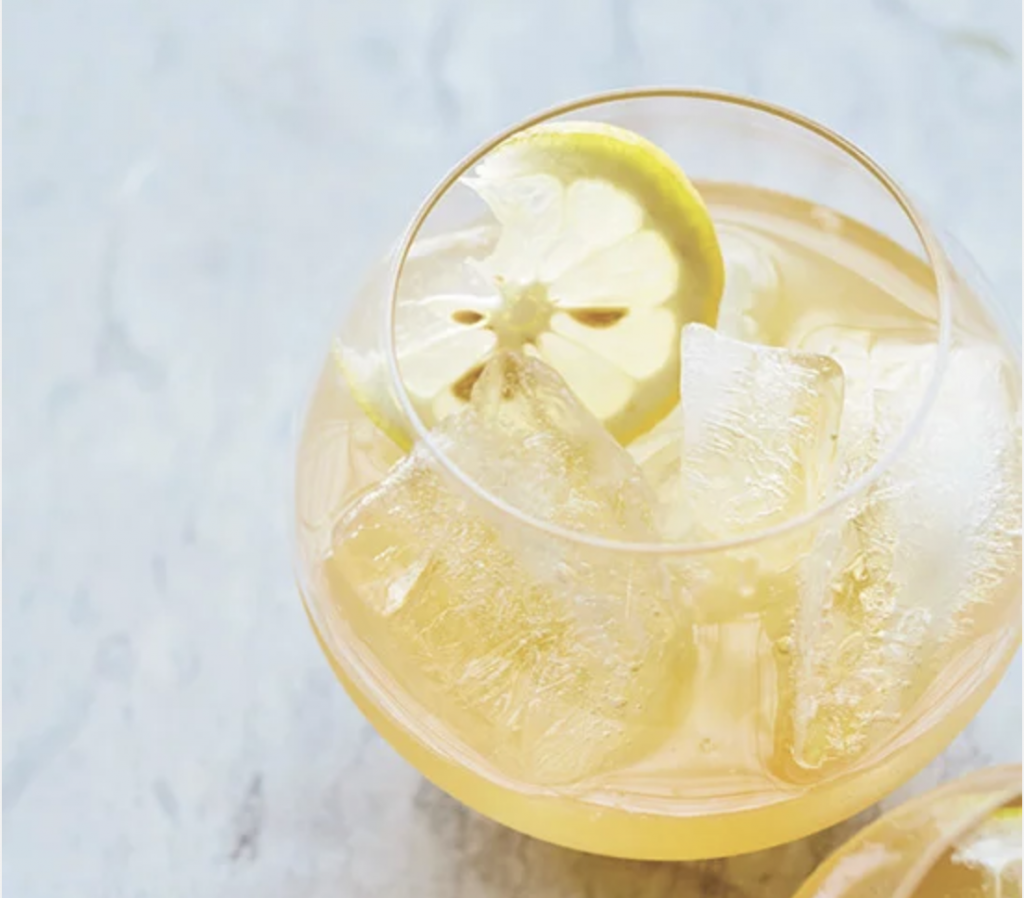 This easy brandy cocktail from drinks artisan Chris Harrison is mildly sweet and nicely boozy, with a bit of spice from nutmeg. Click here for the RECIPE.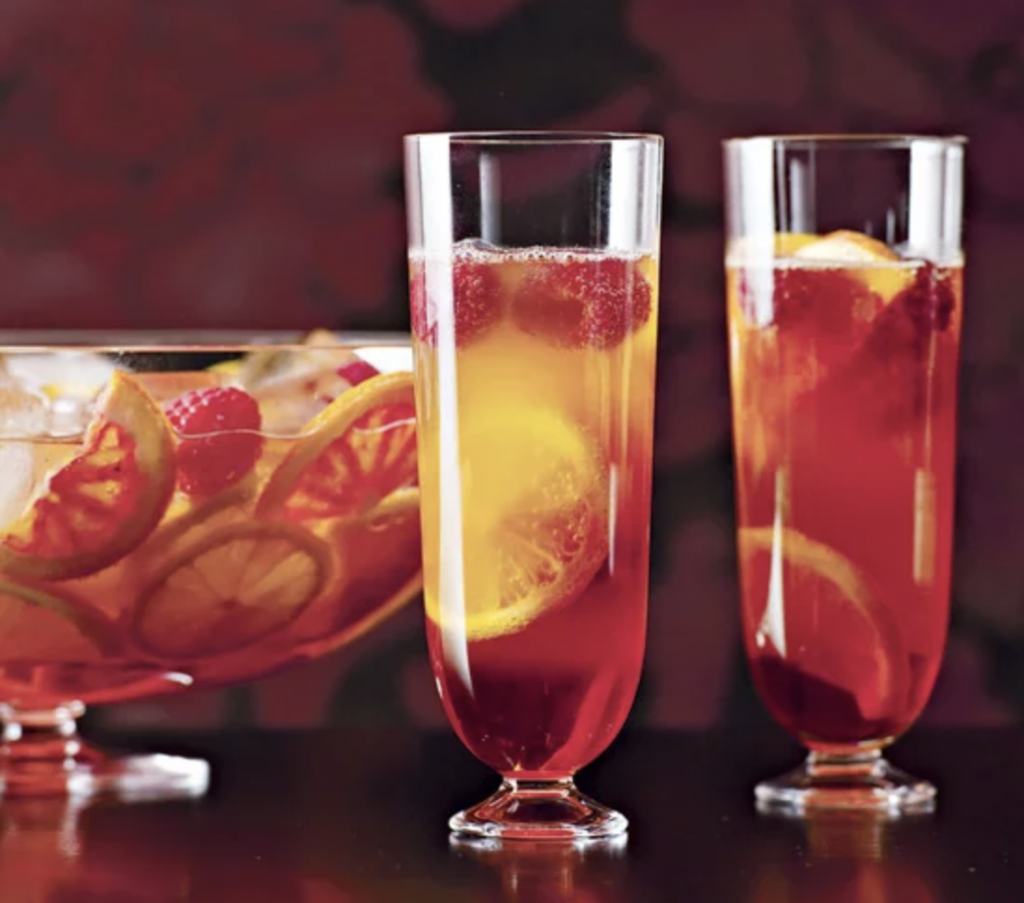 Mixologist Agostino Perrone created this simple sparkling punch. "It would be a great aperitif for a large dinner party," says Wayne Collins; he recommends serving it in teacups. Click here for the RECIPE.
Looking for Best Picture Themed Cocktails?