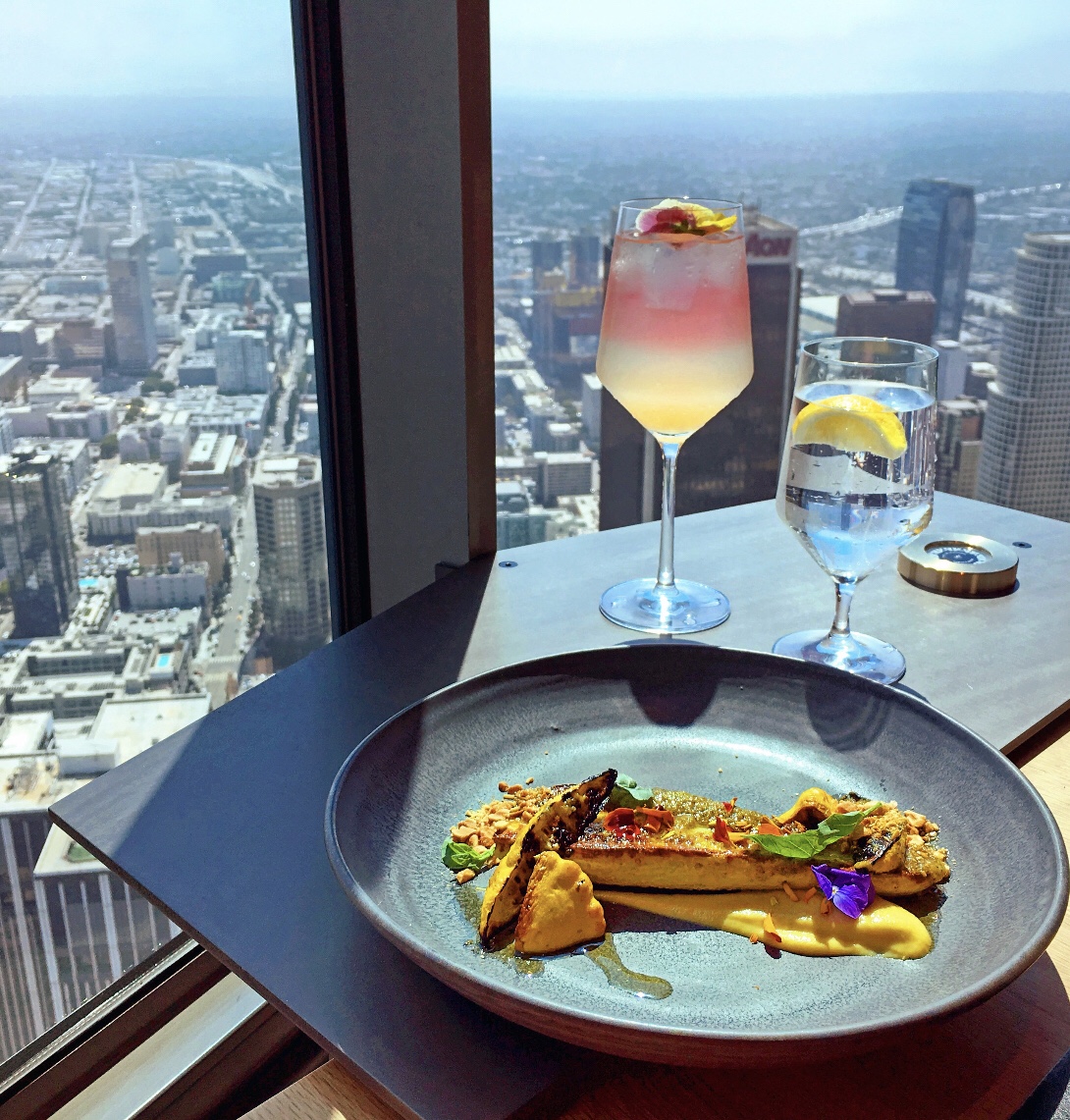 By: Samira Murphy
With as many restaurants as there are Bird scooters, we've decided to simplify your options of the week by dishing out the best places to grab a bite from power lunches to elegant fare. Read below for our nosh worthy eats throughout L.A.
"Breakfast is the most important deal of the day…"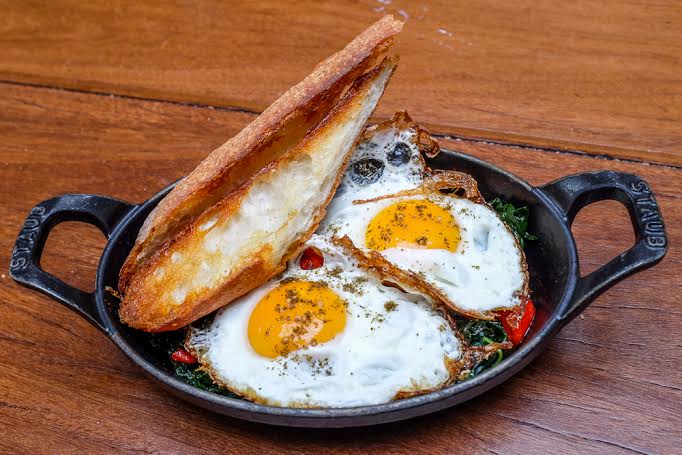 Having likely made your dinner hot spot list, be advised that Republique is serving a breakfast worth taking note. Republique is said to be the former home of Golden Era Comedian Charlie Chaplin. Brimming with rustic chicness and delectable eats, the french eatery superbly succeeds. From their outstanding example of French toast to poached egg-topped kimchi fried rice, whats not to j'adore.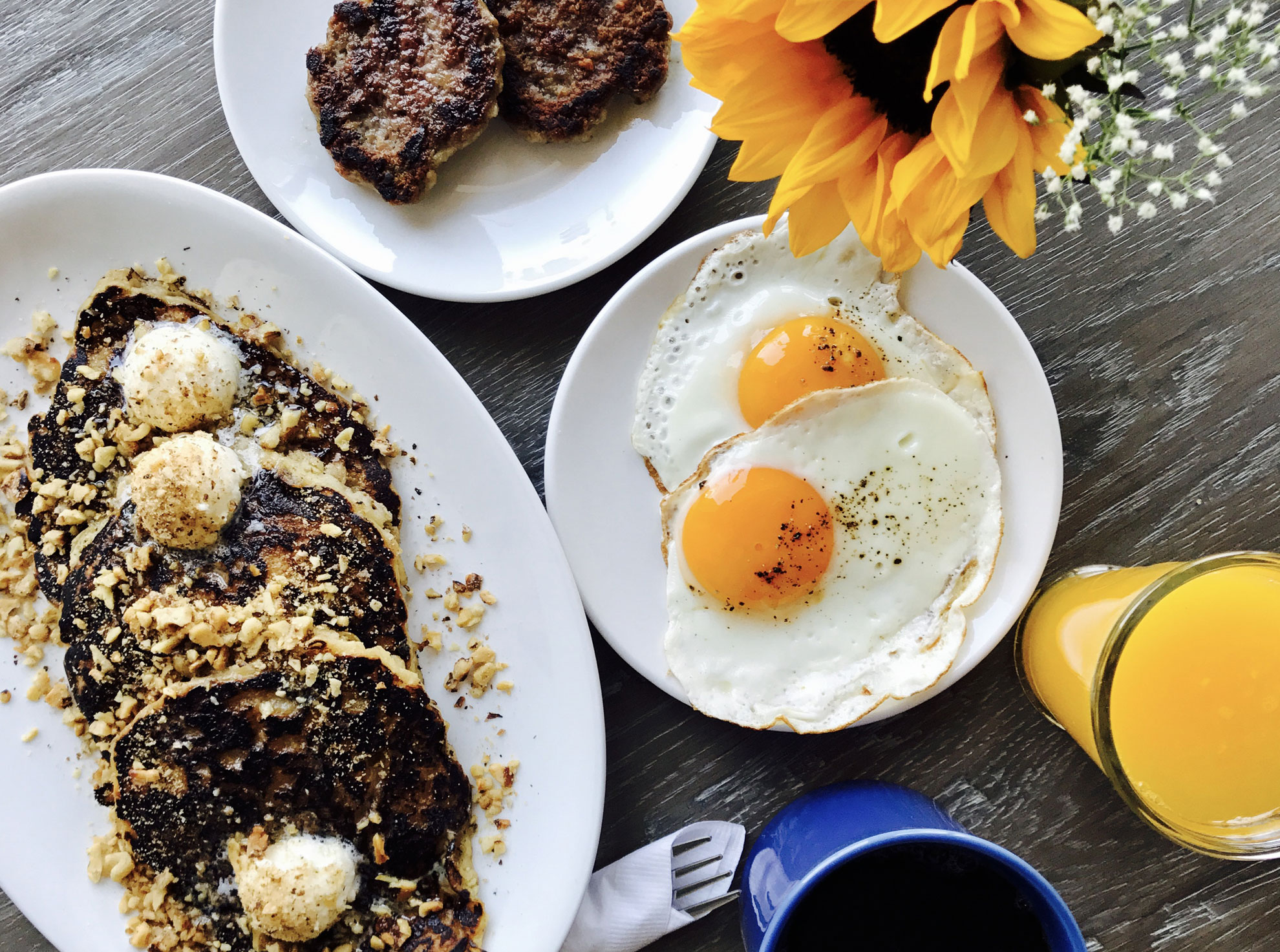 Breakfast by Salt's Cure paints a story of unsupervised adolescent cooking turned career solidified by the success of its Chef and star Chris Phelps. Chef Phelps opened Breakfast as an homage to his already famous Griddle Cakes, a family recipe that serves as the highlight of the menu. Meant to offer diners the simplicity of building their own breakfast, nothing could be more perfect to start your day. Indulge in their Chocolate Chip Griddle cake made with 60.5% TCHO DARK COUVERTURE. And no worries if your in a hurry, the fast-paced  eatery is bustling, with enough time for you to make it to that 9am meeting your already dreading.
Lunch, Brunch, 2nd Breakfast!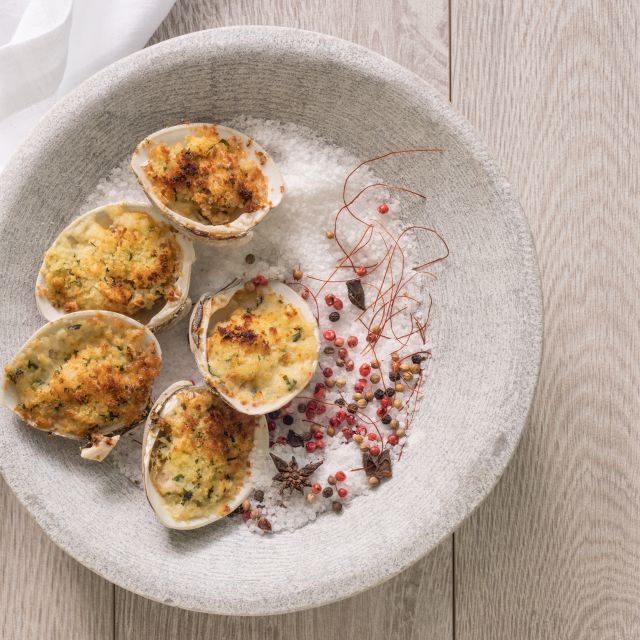 Find yourself seaside or merely wish for a bit of ocean breeze to start your day? 1 Pico is idyllic. Forbes recommended and located in Shutter's on the Beach, a Cape Code style hotel brimming with nautical charm.  Most noteworthy is the setting. Guest are treated to quintessential california cuisine while sitting within view of the nearby ocean. Try the Wagyu Burger sandwiched between a brioche bun, Caramelized onion, tomato, and truffled cheese. On the lighter side is their refreshing Watermelon Salad or Grilled Branzino. No matter, your midday preference, nothing's more perfect than an afternoon at the beach.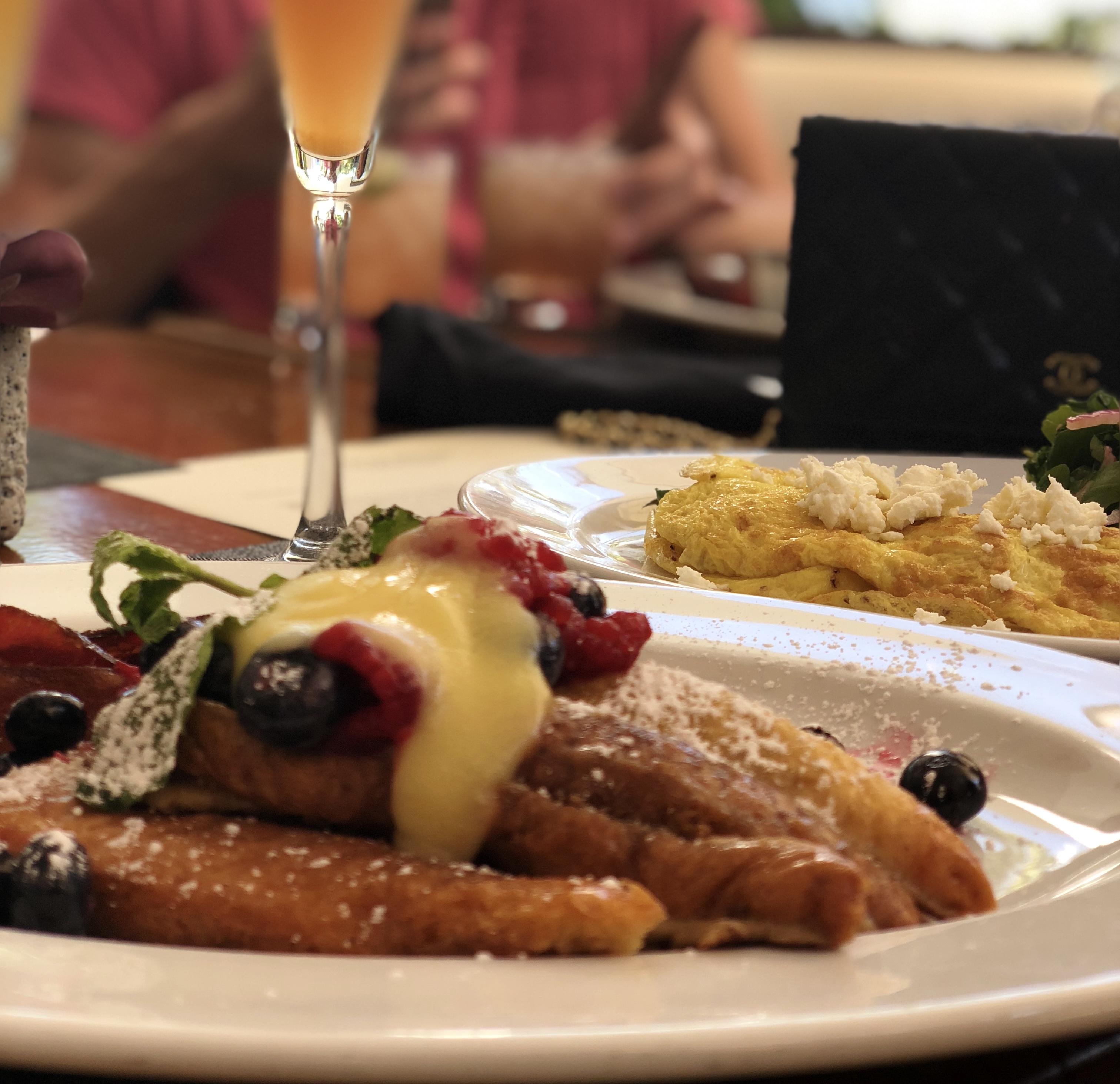 New to the L.A. brunch scene, Ocean Prime unveiled over the weekend a menu worth savoring for. Located at the perfect corner spot within the Golden Triangle, the restaurant is already most notable for their seafood selection. Combing that with brunch time classics proves to be quite the culinary success. Start off with Bottomless Blood Orange Mimosas and indulge in the Chef's Omelette selection of the day paired with crispy arugula salad and fresh fruits. Or try The Lobster & Avocado Toast, Butter Poached with a Sunny Side Egg, Sweet Pea Avocado Spread, Preserved Lemon & Arugula Salad. 
"Whats for dinner?"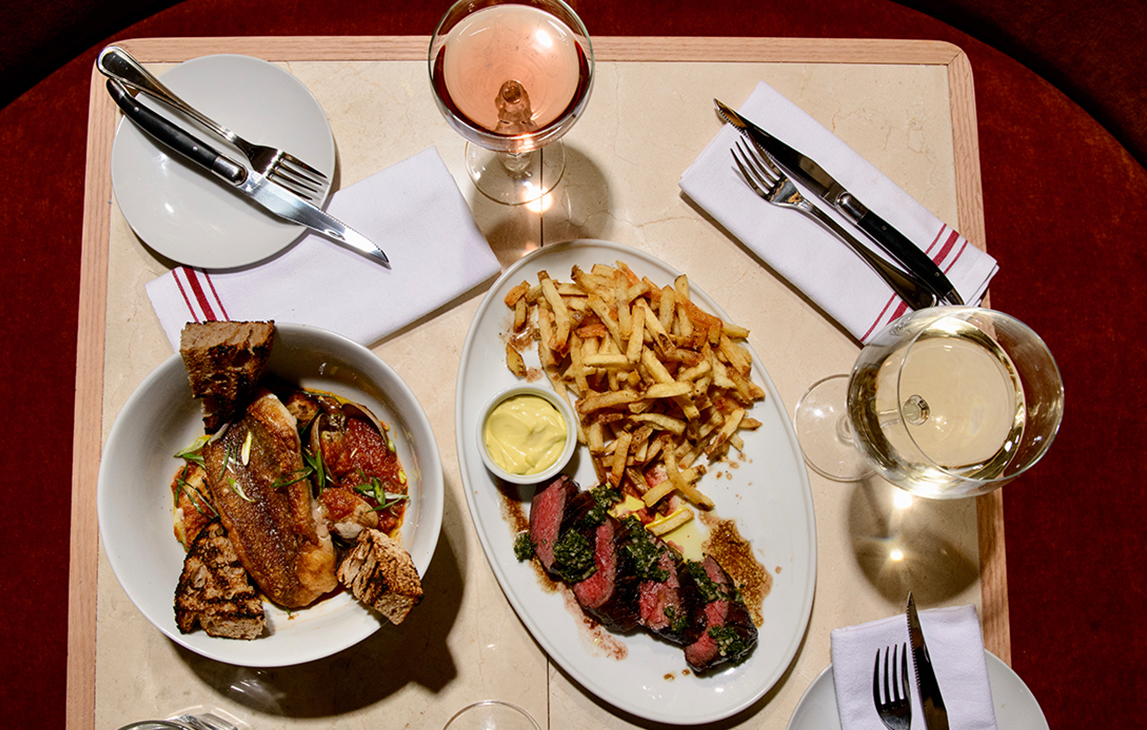 New to the already bustling West Hollywood restaurant scene, Barbette is a bonded star. A mixture of regionally sourced ingredients and delicacy of Southern France cuisine, Barbette delivers a magnificent dining experience. Having began his career at the Michelin starred Spotted Pig, in NYC, Executive Chef Robert Flaherty shines. The Moules Mariniere is the perfect course to pair with their signature Barbette Sourdough. Or opt for the classic french entree, Steak Frites drizzled in chimichurri sauce. If you leave room for dessert the Buttermilk Panna Cota is a perfect ending to your Parisian fete.

Offering unparalleled views 950 feet from the ground, DTLA's 71 Above is a highflying hit near Pershing Square. Chef Vartan Abgaryan's take on modern American cuisine is served in three unique dining settings. Chose between the buzzing bar, lively main dining area, or chefs table with front row view to the culinary action. After taking your seat, indulge in their three course menu with offerings that include a tantalizing Fois Gras or spiced Diver Scallops. Take your night and taste buds to new heights.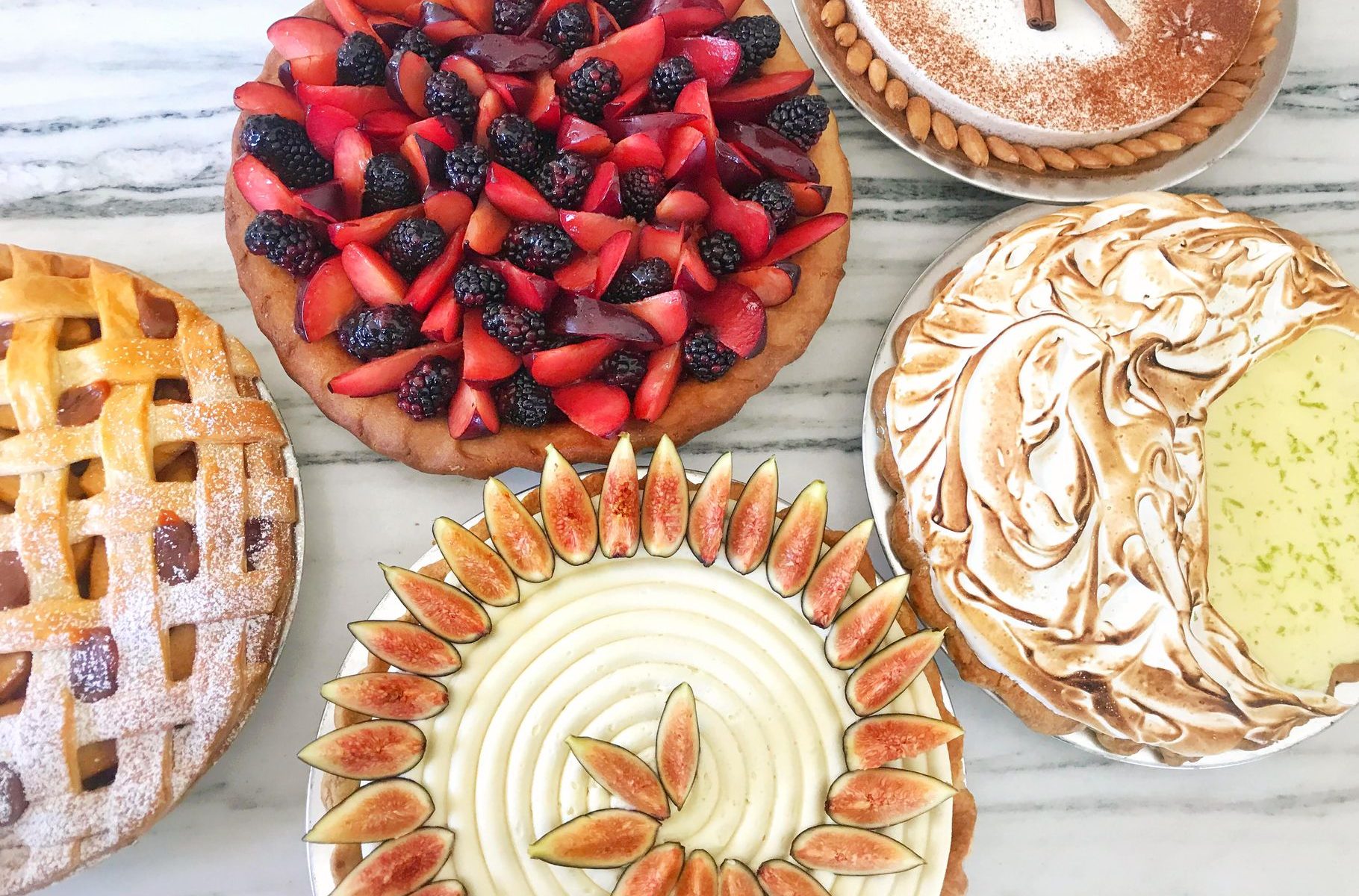 By: Samira Murphy
With as many restaurants as there are Bird scooters, we've decided to simplify your options of the week by dishing out the best places to grab a bite from power lunches to elegant fare. Read below for our nosh worthy suggestions.
"Breakfast is the most important deal of the day…"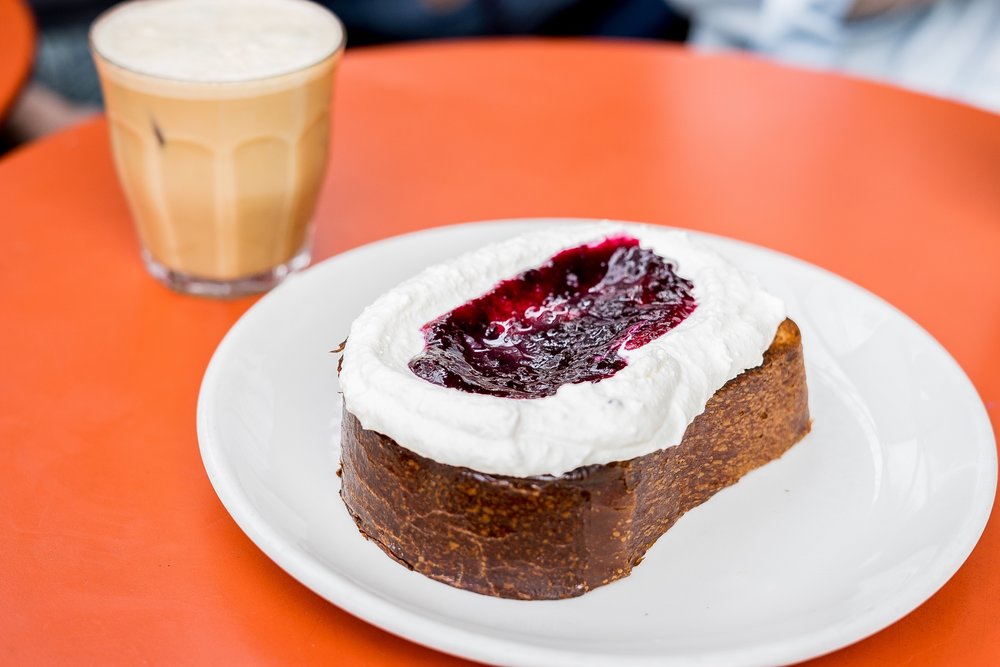 For a less traditional but still foodie-worthy breakfast we suggest venturing out of your morning norm and opting for Squirl. Dishing out global inspired dishes for breakfast and lunch, you'll leave feeling as if your tastebuds traveled the world and back in time to beat the 2nd rush hour if the day. Try The Hash– a mouth watering blend of roasted Milliken Sweet Potato & Wieser potato hash mixed with urfa dusted poblanos & finished with a charred shishito green sauce and a fried egg. Or opt for their take on the household favorite-a Buckwheat and Cactus Flour Pancake, featuring Cocoa Nibs Pudding, Toasted Coconut, Fresh Fruit.  Located at720 Virgil Ave #4
M-F 6:30a-4p & S-Su 8a-4p.
Craving a Petit déjeuner? Petit Trois is serving up their take on Parisian fare. A French bistro co-owned by chefs Ludo Lefebvre, Jon Shook, and Vinny Dotolo, Petit Trois the perfect breakfast rendezvous. There is everything from the Croque Monsieur-a tasteful pairing of Parisian ham, bechamel, and Swiss cheese to the more risqué Steak and Eggs topped with Escargot butter and a finely selected ribeye. Arrivé at their Valley location for breakfast or venture to Highland for lunch. Hours in the Valley are 8a-10p. Located at 13705 VENTURA BLVD, SHERMAN OAKS.
Lunch, Brunch, 2nd Breakfast!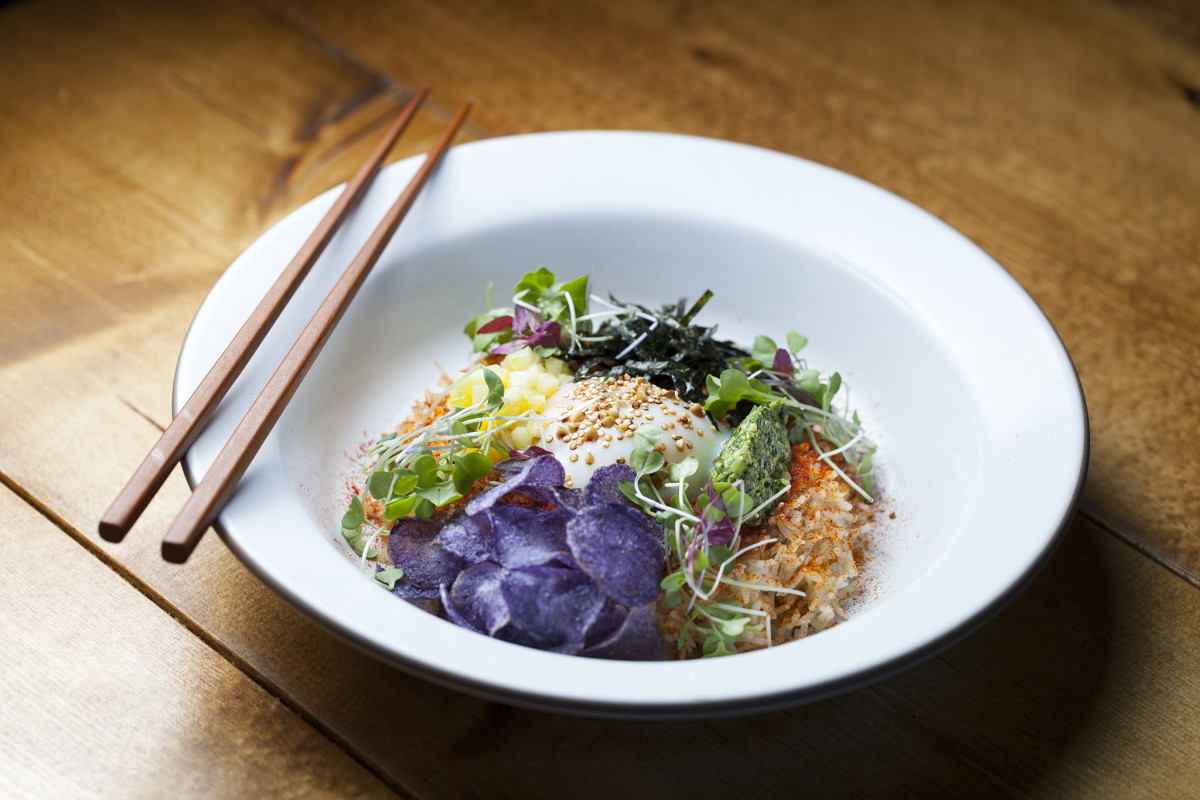 If your not too full from breakfast then save room for Baroo-a free style experimental kitchen offering seasonal menu items sourced locally and produced organically. If you happen to stop by when they are offering their House-fermented Kombbucha–the Elderfower is an ideal pairing alongside the Kimchi Fried Rice or signature Ragu. Stay current on their lunch offerings by clicking here, and visit them at 5706 Santa Monica Blvd Los Angeles. Tu-Sa 12PM – 3PM / 5PM – 9PM. Sun – Mon : Closed.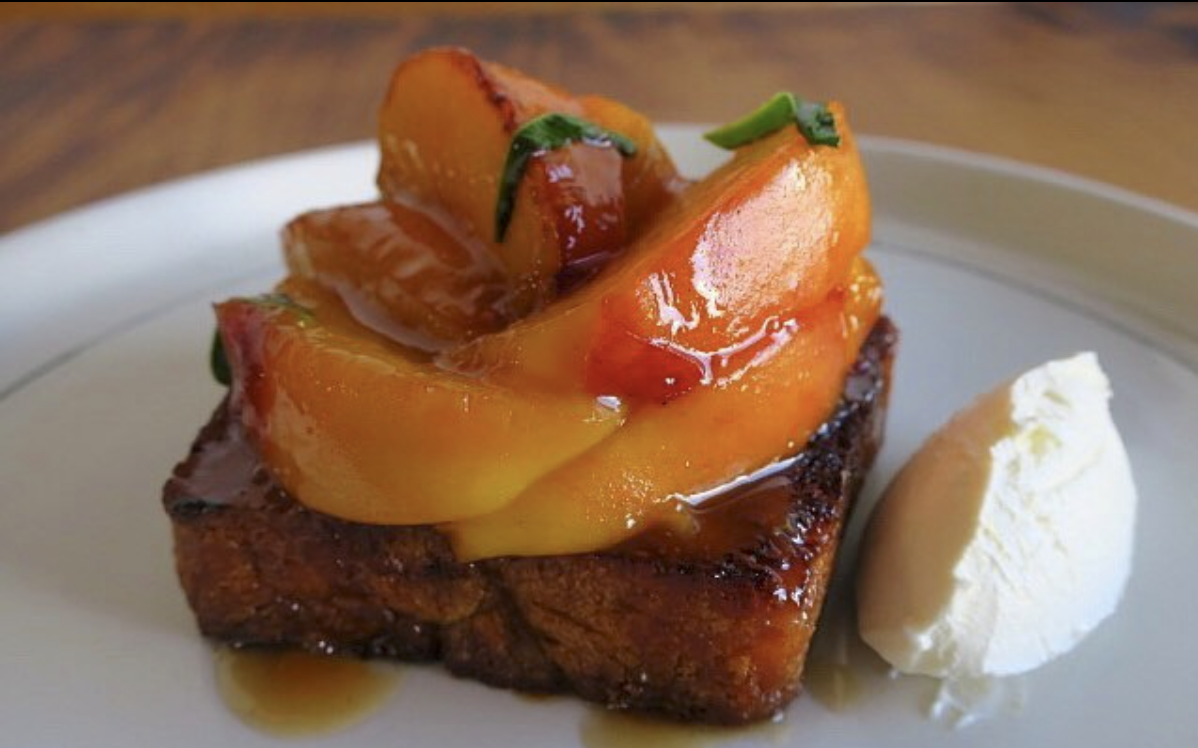 Staying on the adventurous side, Animal is a favorite as well hit from Petit Trois Chefs Jon Shook and Vinny Dotolo. A James Beard awarded restaurant, one would not find themselves disappointed at any selection off the carefully curated brunch selection. Try the Eggplant Katsu-a blend of yuzu kosho aioli, togarashi, kombu marinated cucumber. Or satisfy your sweet tooth with the Cheesecake Pudding made with guava, passion fruit, and graham. You'll have to hold tight through the week as brunch is only offered Saturday-Sunday from 10:30a-2:30p…but its well worth the wait. Located at 435 NORTH FAIRFAX, LOS ANGELES.
"What's for dinner?"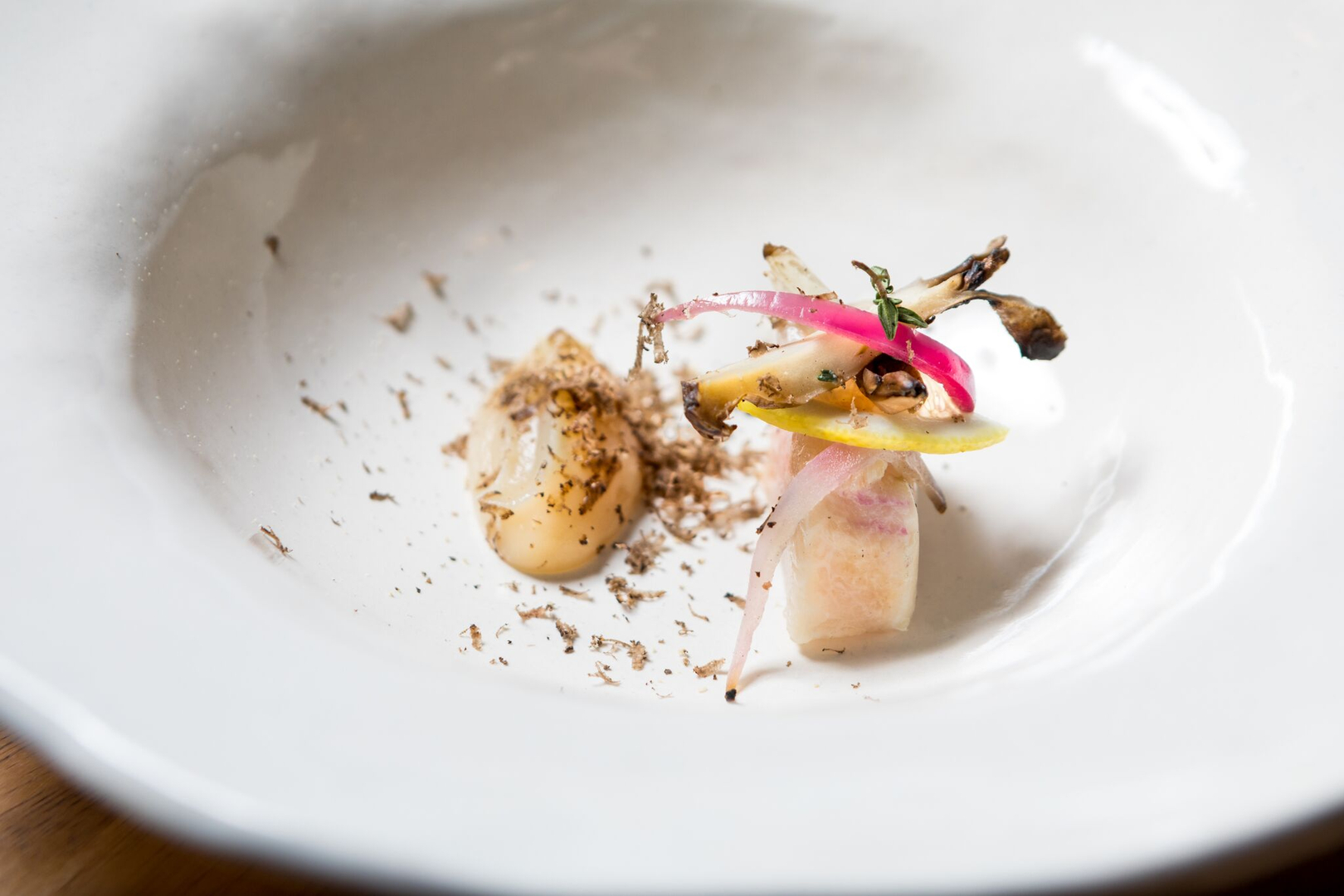 Not your average dinner selection, Scratch Bar & Kitchen is staying on the L.A. trend of tasting menus and winning at it. Offering selections that fit almost every dietary need from Pescatarian to Vegetarian, and the fish or meat eaters in between. The courses change by the month and are anywhere from Bone Marrow to Blue Fin. If your up for the choice menu, it is priced at $145 per person and advance deposit is required. To peek at what's on the selection this month go here. And if you so happen to wish in partaking in their seasonal fare make a reservation here. Open 5:30-10p and located at 16101 Ventura Boulevard, Encino.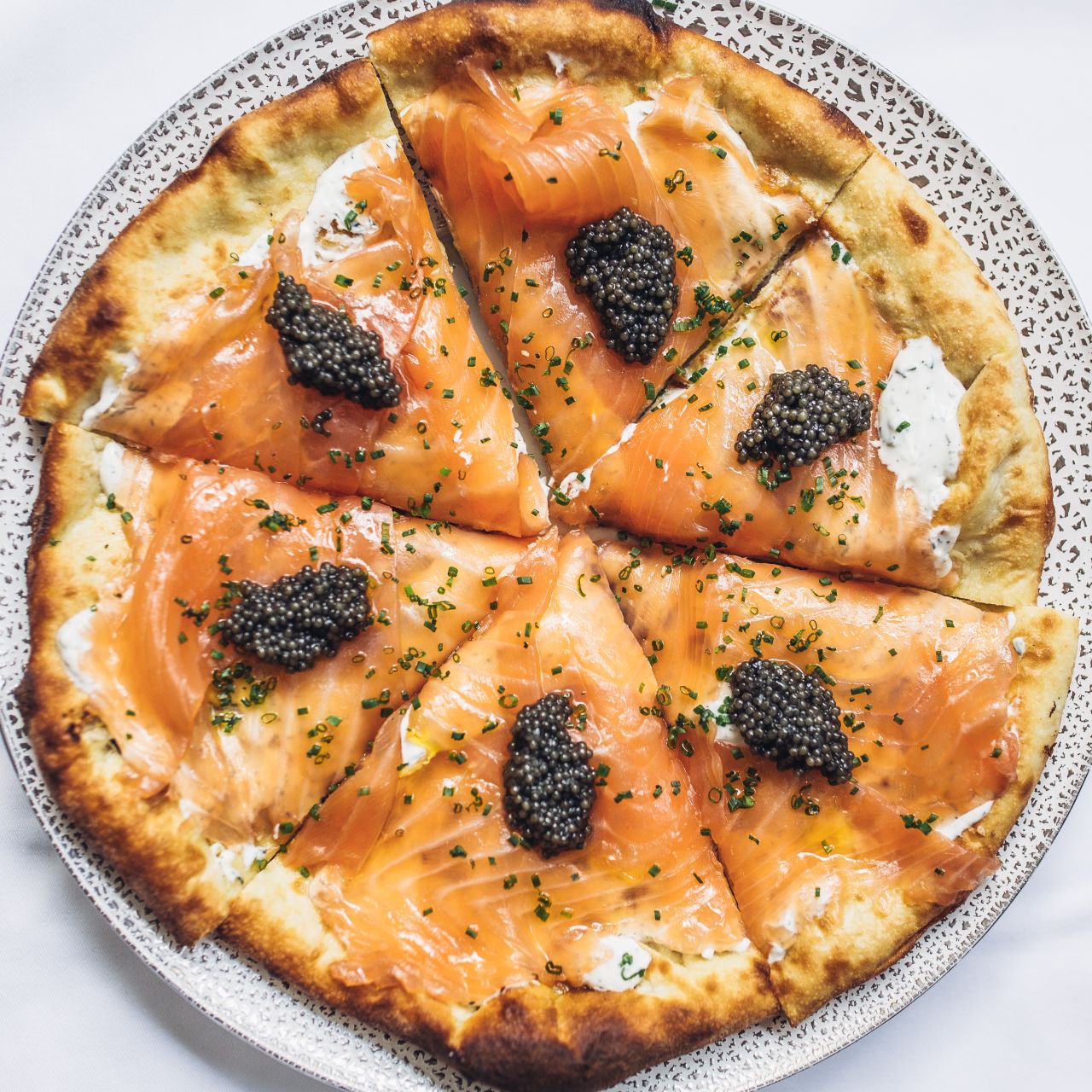 So they say the story goes… During the era of big hair and bigger attitudes—a couple rockstars walked into the Original Spago on the Sunset Strip. They wanted a bagel and lox. It was sometime near midnight and they were fresh out of the breakfast bread of choice. The Chef de Cuisine not shying away from the challenge, threw together what they could. On thin crisp bread and a delectable layer of Creme Fraiche the Smoked Salmon Pizza was born and thus a Spago favorite. Available whenever your cravings desire, we recommend trying this legendary dish to start off your evening.
If you'd rather chose more traditional dinner options there is everything from the perfectly seasoned Jidori Chicken to Pecking Duck for two. There's nothing more Iconic than rockstar pizza and the award winning bites of Wolfgang Puck in the heart of Beverly Hills. Dinner begins at 6p M-W, and 5:30p Th-Su. Located at 176 North Canon Drive Beverly Hills.