Rodeo Realty's Brendan Barry recently closed sale on a 100-year-old Spanish bungalow to comedian Chris O'Dowd.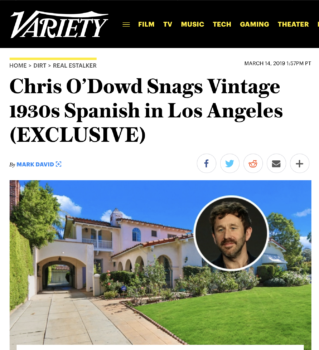 The sale picked up media coverage in outlets like Variety and Architectural Digest. Both publications focused on the homes Old-Hollywood charm. Originally built in 1930, the two-story residence was on the market for the first time in 50 years. Located in the affluent Beverly Grove neighborhood of Los Angeles' Mid City West, the home sold for nearly $2.15 million.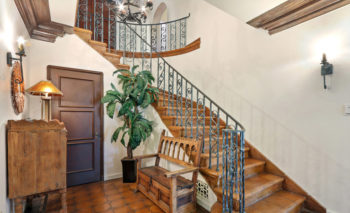 It boast almost 3,000 square feet of living space and features authentic details throughout. From its hand-forged wrought iron accents to a gently curved stone staircase that ascends unto the terra cotta tile foyer is golden era glamour.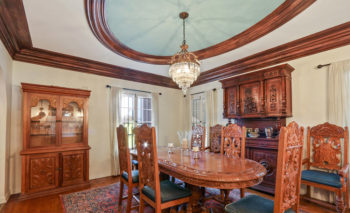 The home also features natural light that floods in through the living rooms multi-colored stain glass window. While stunning accents like the antique crystal chandelier hanging in the homes formal dining room add a touch of elegance.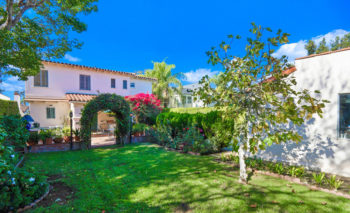 This is the second piece of U.S. real estate for U.K. Actor/Comedian Chris O'Dowd and his writer/TV Presenter wife Dawn O'Porter. Their first home on this side of the pond is a mere few blocks away from their new abode.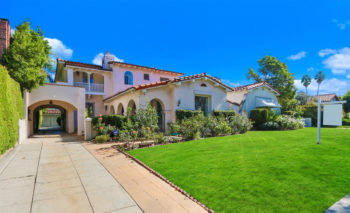 O'Dowd is most notable for his role in Bridesmaids and Sundance TV's State of the Union. He will also be featured in the CBS All Access upcoming reboot of The Twilight Zone hosted by Oscar Winner Jordan Peele.