Your family is in town for the holidays.  There are so many places to show them in our city, and even more places to take them to eat. We've got you covered as far as LA's most quintessential brunch places they need to try.
The flaky bread that Sara Kramer and Sarah Hymanson serve at Kismet along with a soft-boiled egg and labneh is very good day or night, but somehow especially fantastic for brunch. Add a scone with lemon cream and maybe some cinnamon babka toast and one is likely all set.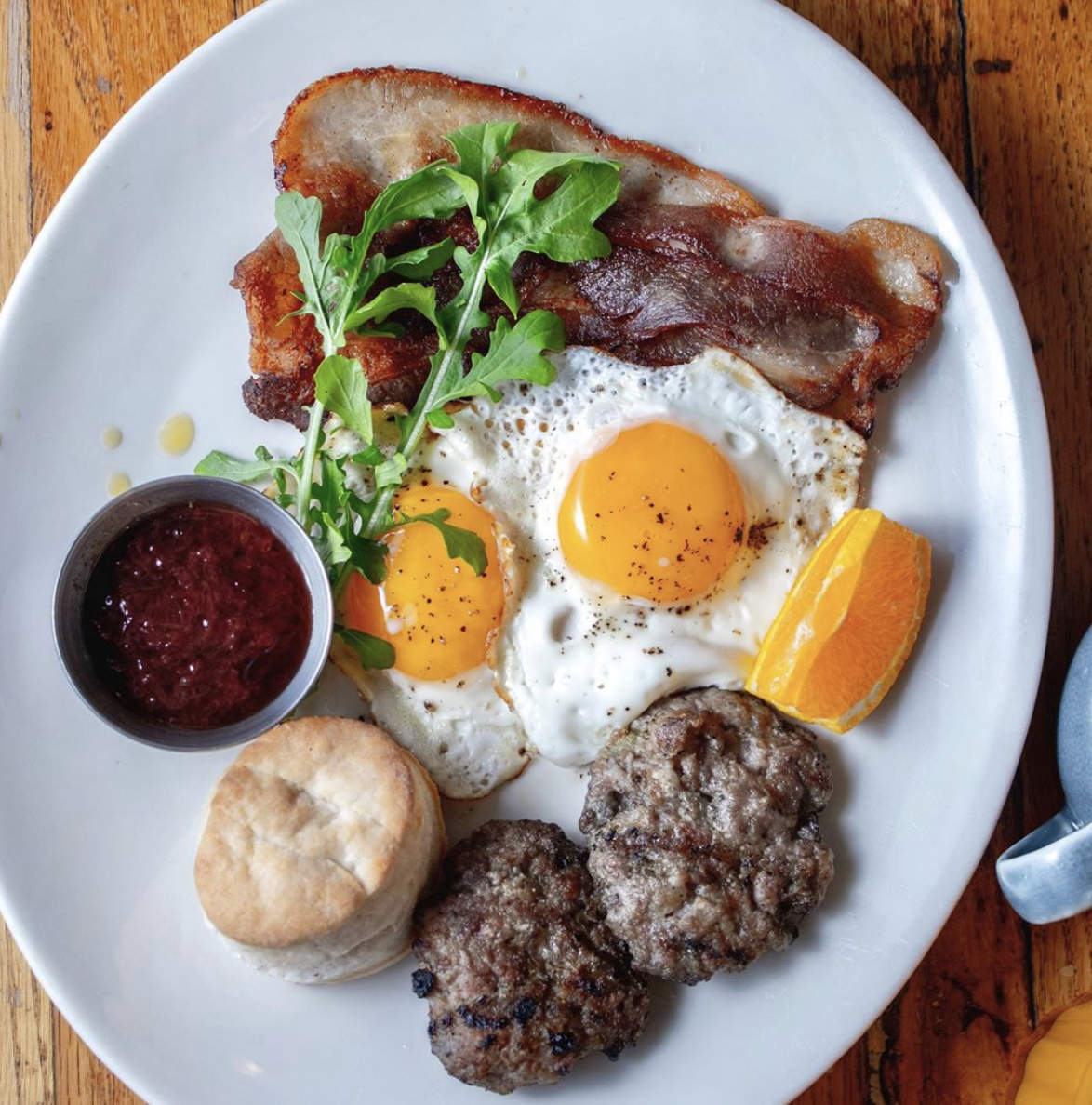 Thoughtfully sourced, California-grown ingredients form the foundation of Chris Phelp's cooking at Salt's Cure. Brunch is especially fantastic with things like biscuits and gravy, as well as oatmeal griddle cakes, on the menu.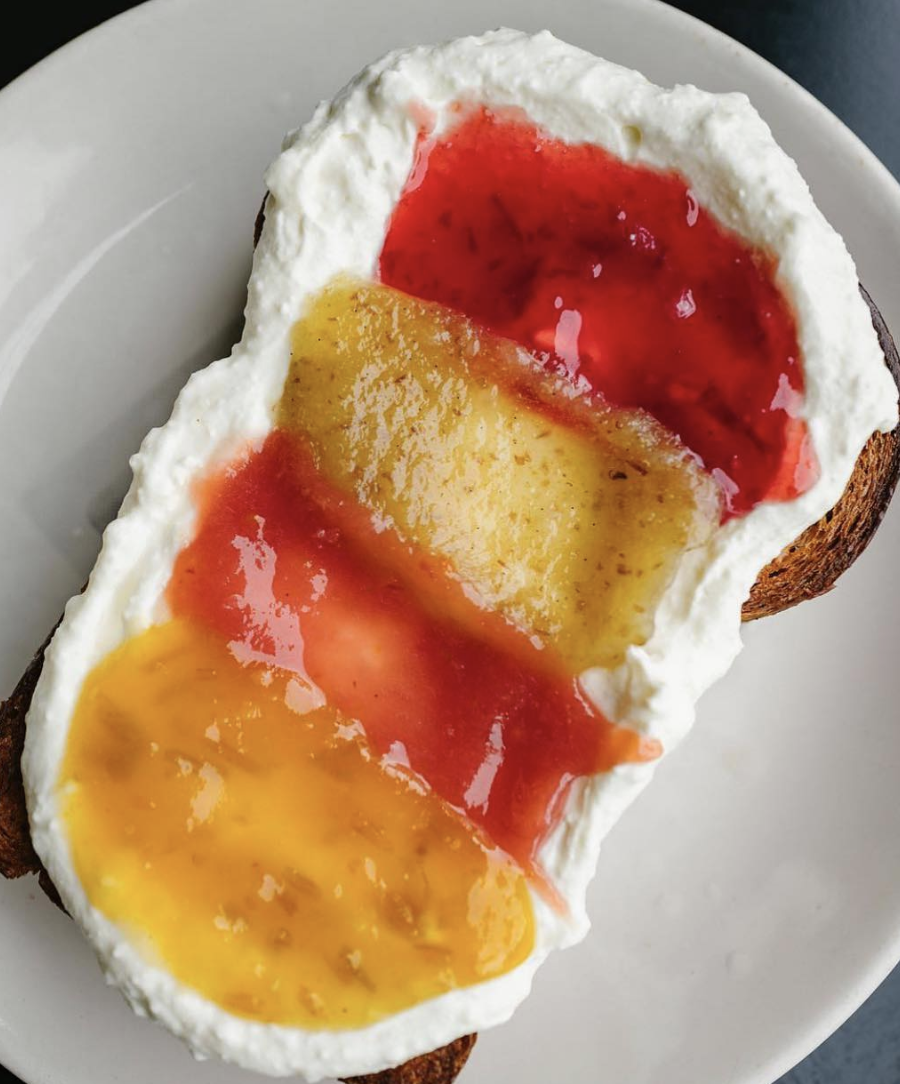 Sqirl may very well be LA's quintessential brunch. Come early, order the brioche toast with four different jams and the sorrel pesto rice bowl, and leave with a full understanding of the hype surrounding the place. Seriously. Come early. The line gets LONG, but it is SO worth it.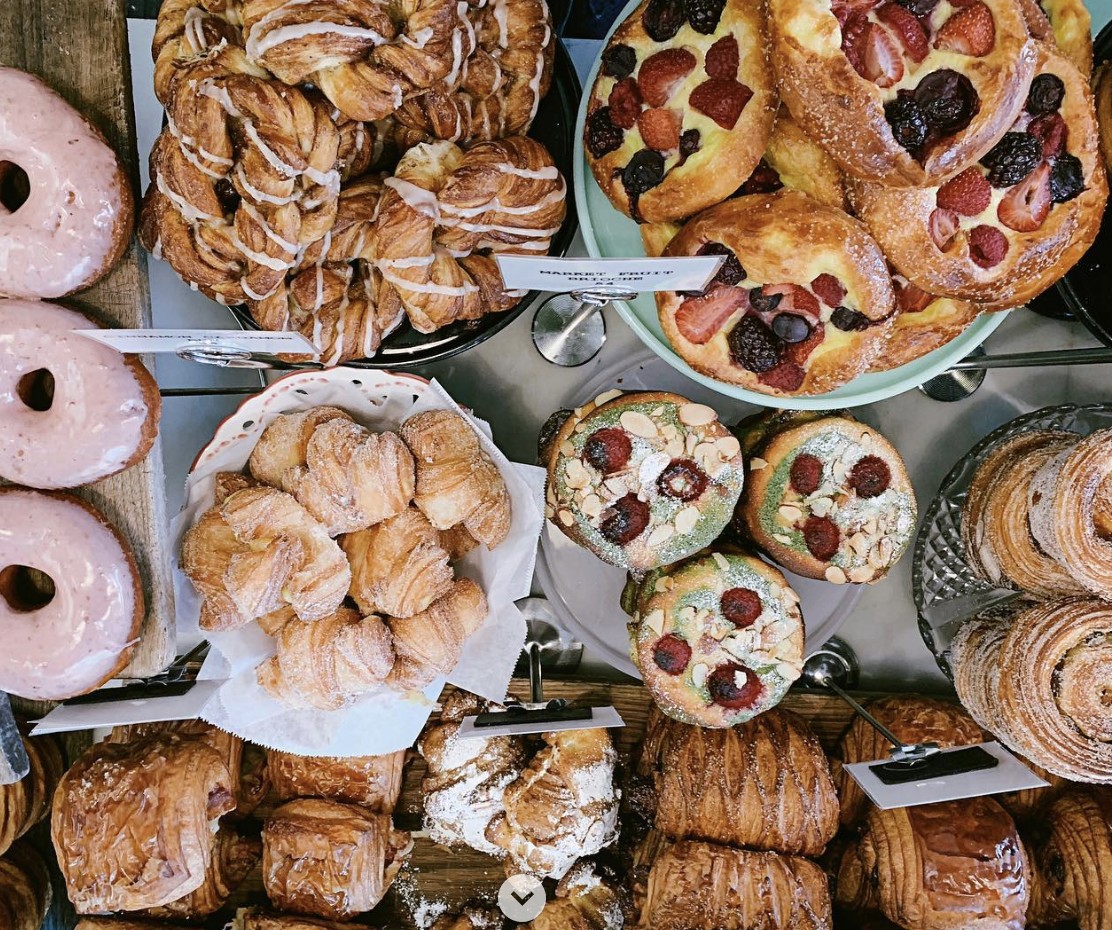 Get your hands on their Margarita Manzke's crazy delicious pastries and fill up with brunch favorites like brioche French toast and kimchi fried rice.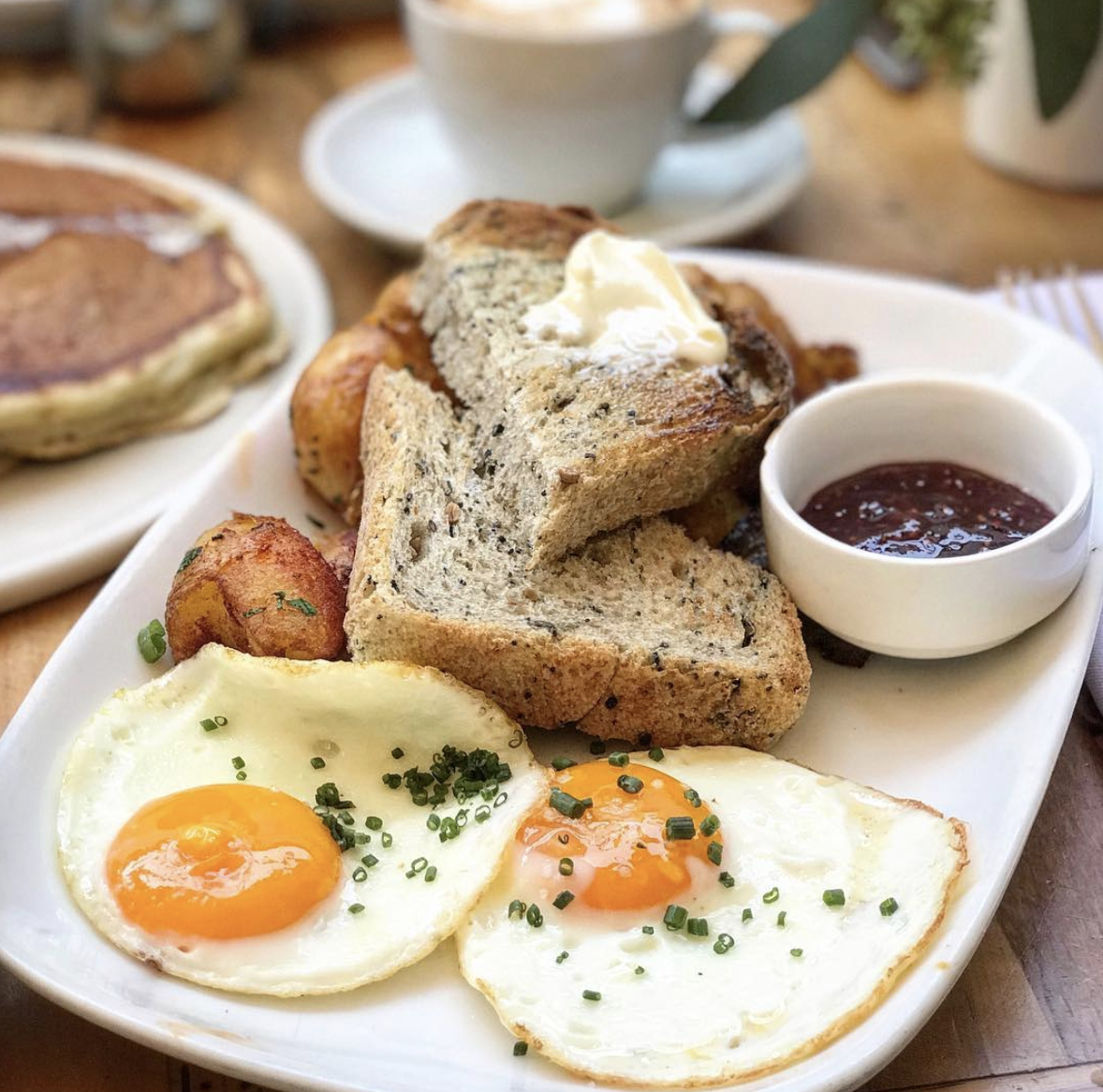 Venice denizens arrive at The Rose in droves on weekend mornings for Jason Neroni's pitch-perfect cooking. Particularly good is the wide range of pastries that pair nicely with the restaurant's exceptional coffee. Many individuals with short layovers at LAX are known to take a cab to The Rose for brunch, and risk missing their connecting flight for this food. Yep. That good.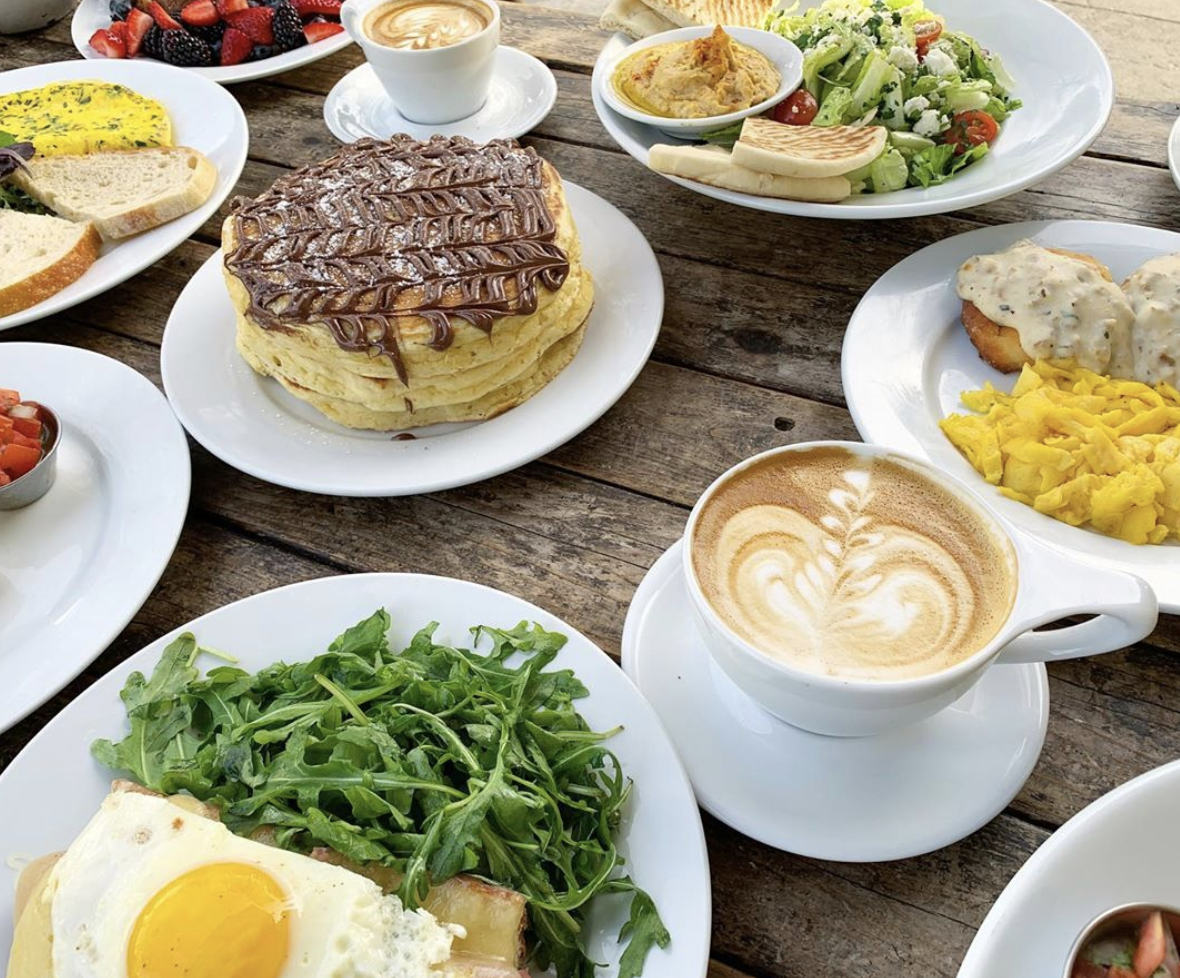 Sweet Butter is an airy, brunch-y rustic cafe spot that has some delicious vegan options (highly recommend the Vegan PB cookie). It's a rarity in the Valley and worth a visit if you happen to be over the hill from LA proper. You order at a counter and then pick a seat in the sun-lit central patio, which isn't overly spacious, but isn't crowded either.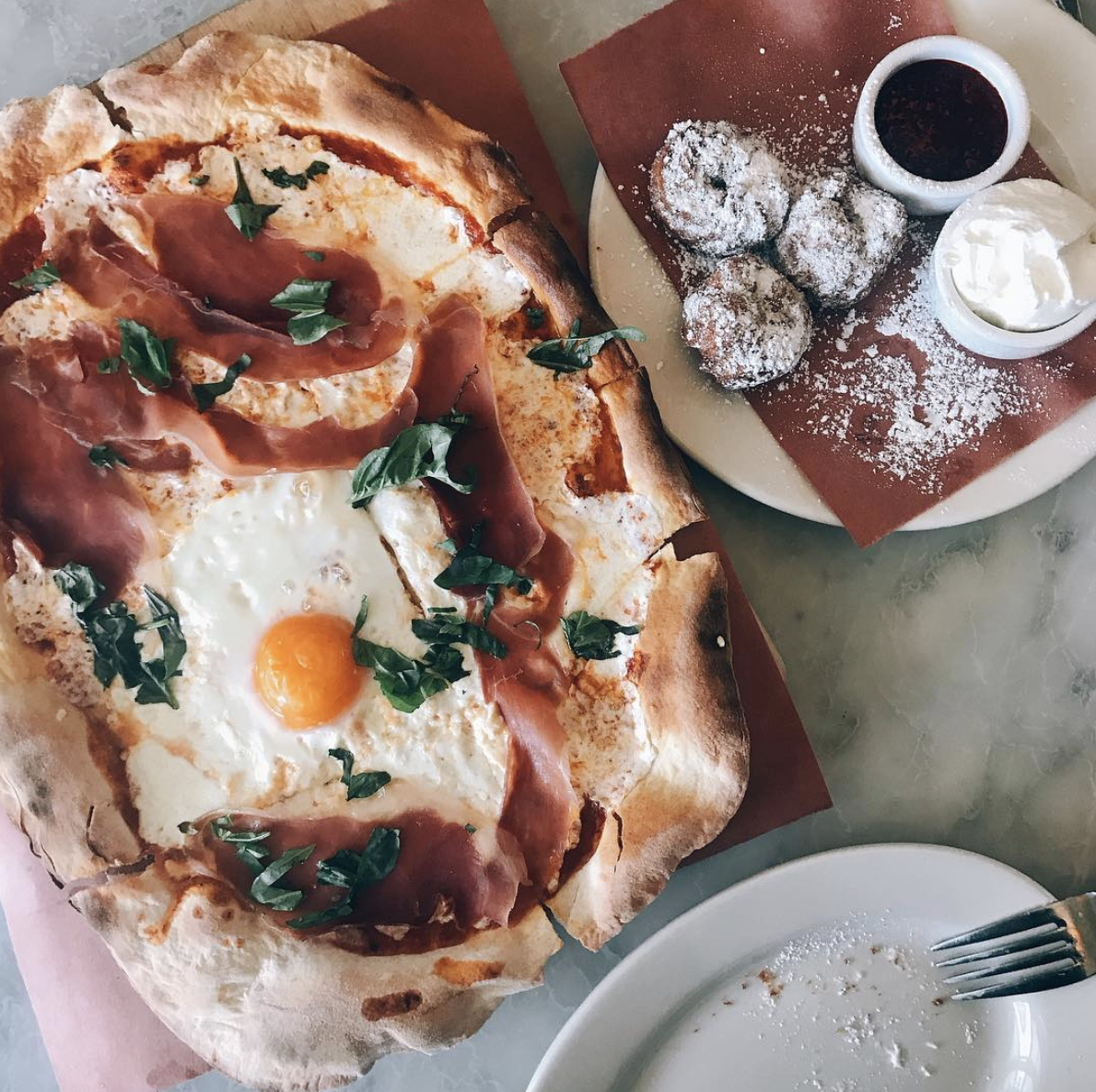 Your favorite pasta haven is also a secret breakfast destination. There is never a wait. Pop in for Italian-leaning specialities like ricotta cheese pancakes with fresh blueberries, scrambled egg bruschetta, breakfast pizza, and breakfast meatballs with poached eggs.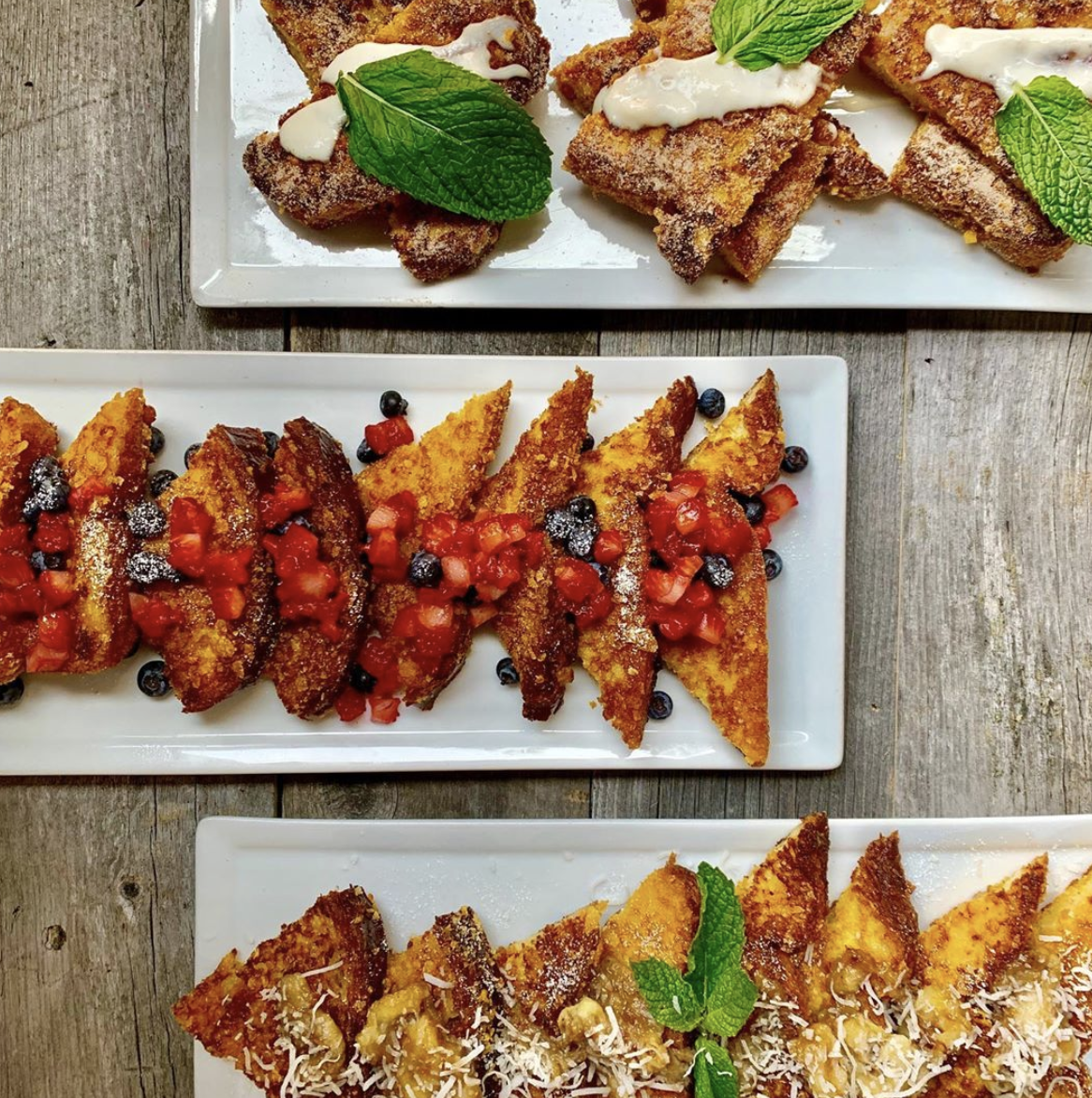 Crunchy French Toast. That's all. Blu Jam keeps opening new locations (they even just opened a Tokyo location), but that hasn't seemed to ease the crowds. Prepare to settle in for a bit of a wait for a table at the no-reservations cafés, but have faith that your patience will ultimately be rewarded.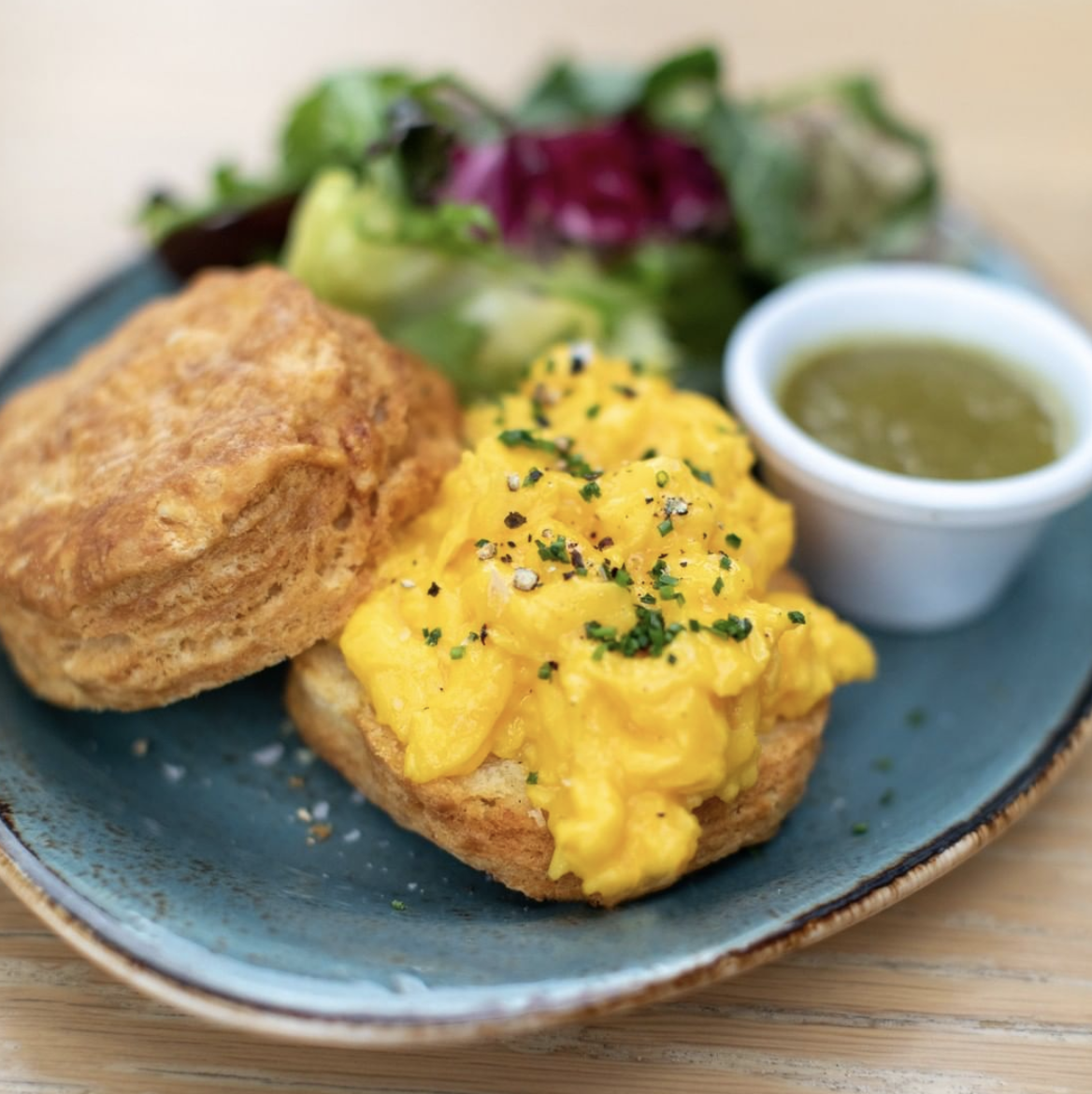 Most folks make their way to Go Get 'Em Tiger for the coffee, which remains among the best in town. But if you're planning to sit for a spell and enjoy your drink, maybe you should have something to eat too, right? To sate you, they have one of the best breakfast sandwiches in LA. The attention to detail that goes into every single plate out of their kitchen is clear. I mean, look at these eggs on that flaky biscuit.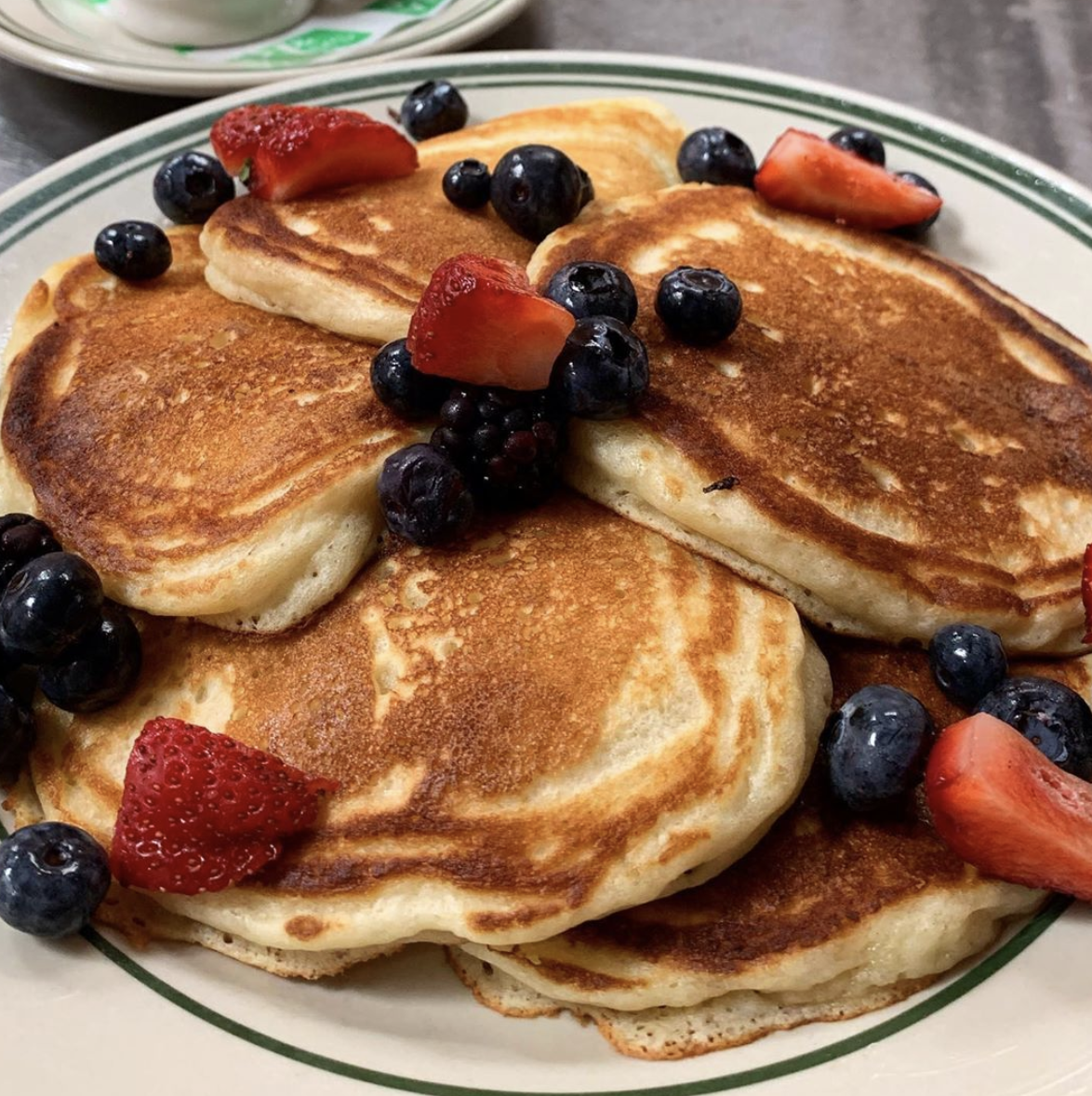 Do you like pizza? Do you like breakfast? Well, Jon and Vinny have a little something just for you, and it's called breakfast pizza. And while, ok, they may not have invented the idea, they have pretty much perfected it — and then gone and created five different versions. Don't forget to order a bombolone doughnut to go along. Also, their pancakes. Yep. They did it again.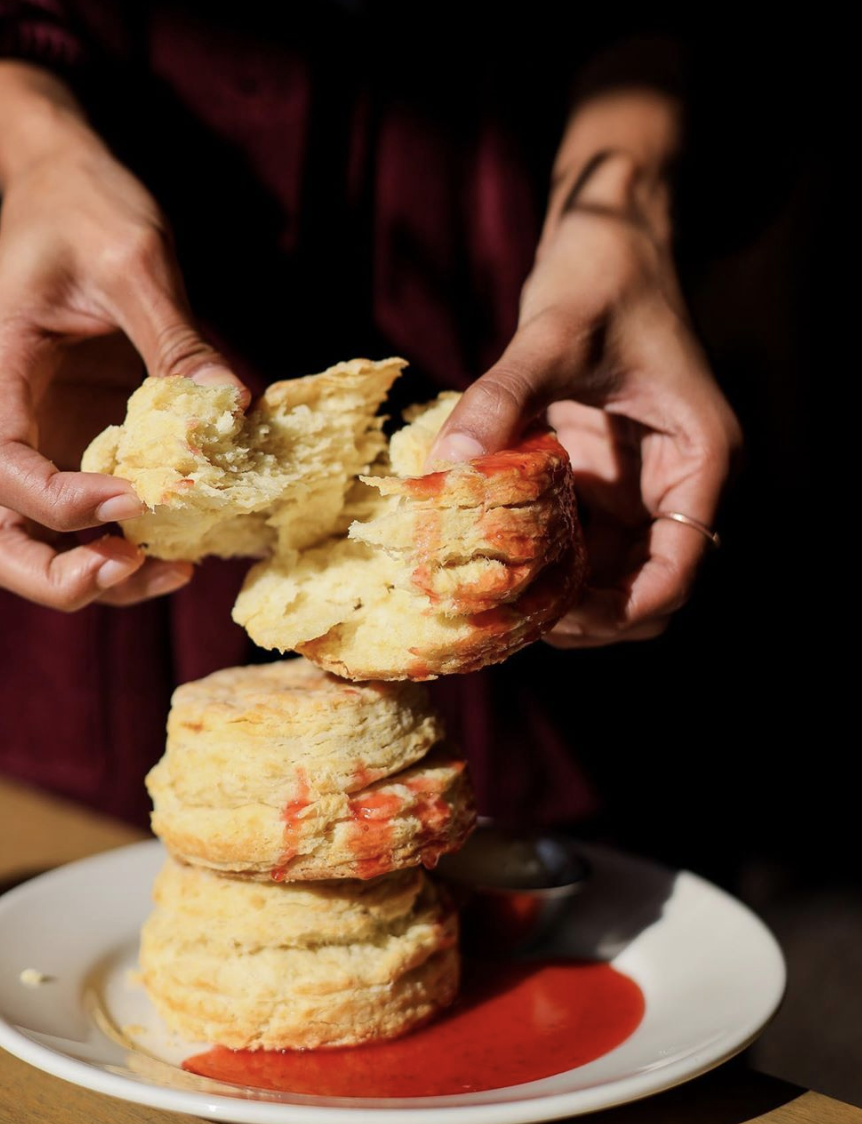 Poppy & Rose brings some Southern and soul food touches to dishes like pulled pork hash, rib-tip breakfast burritos, and their signature, buttermilk fried chicken and waffles with smoked honey butter.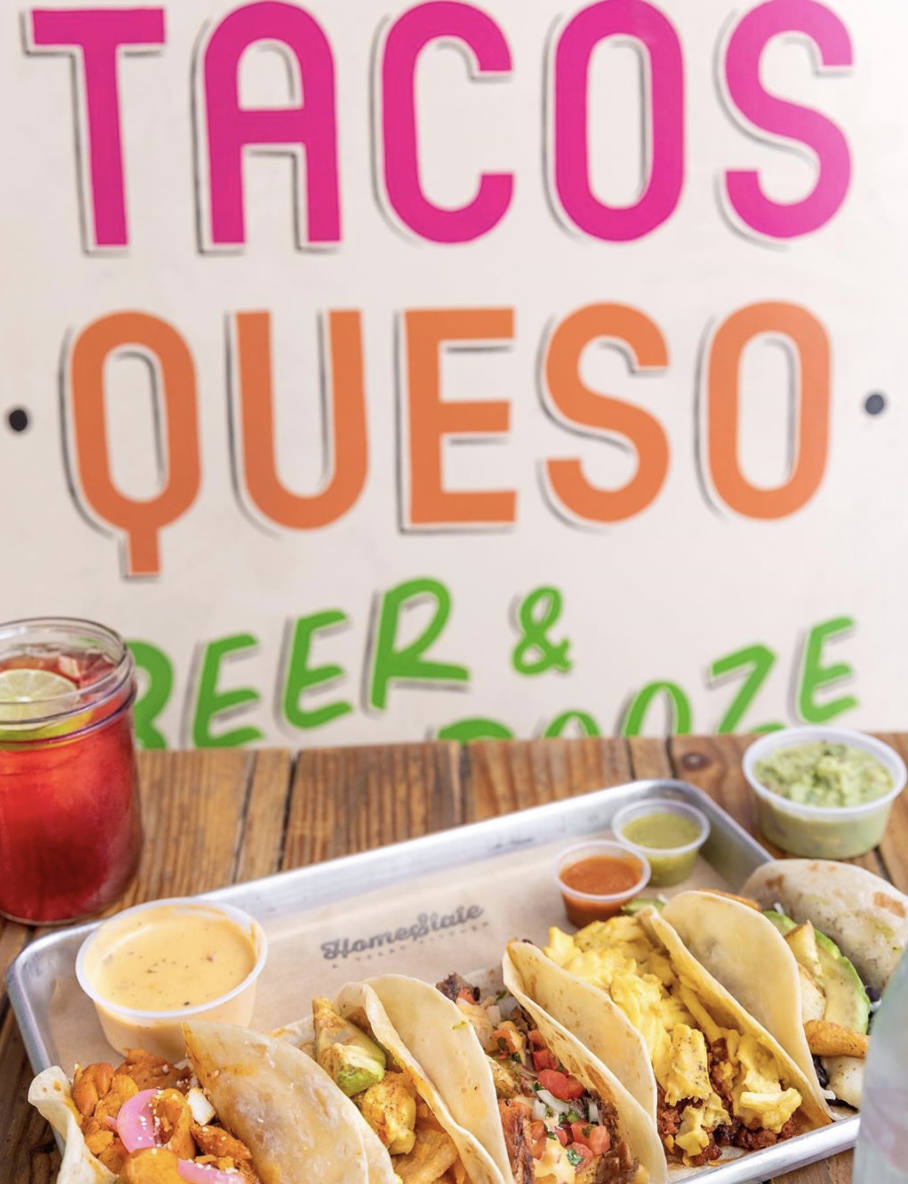 Don't need to fly all the way to Austin to find breakfast tacos! Homestate is your spot in the Los Angeles area! Truly. Just as good. Flour Tortillas are a must. Queso too.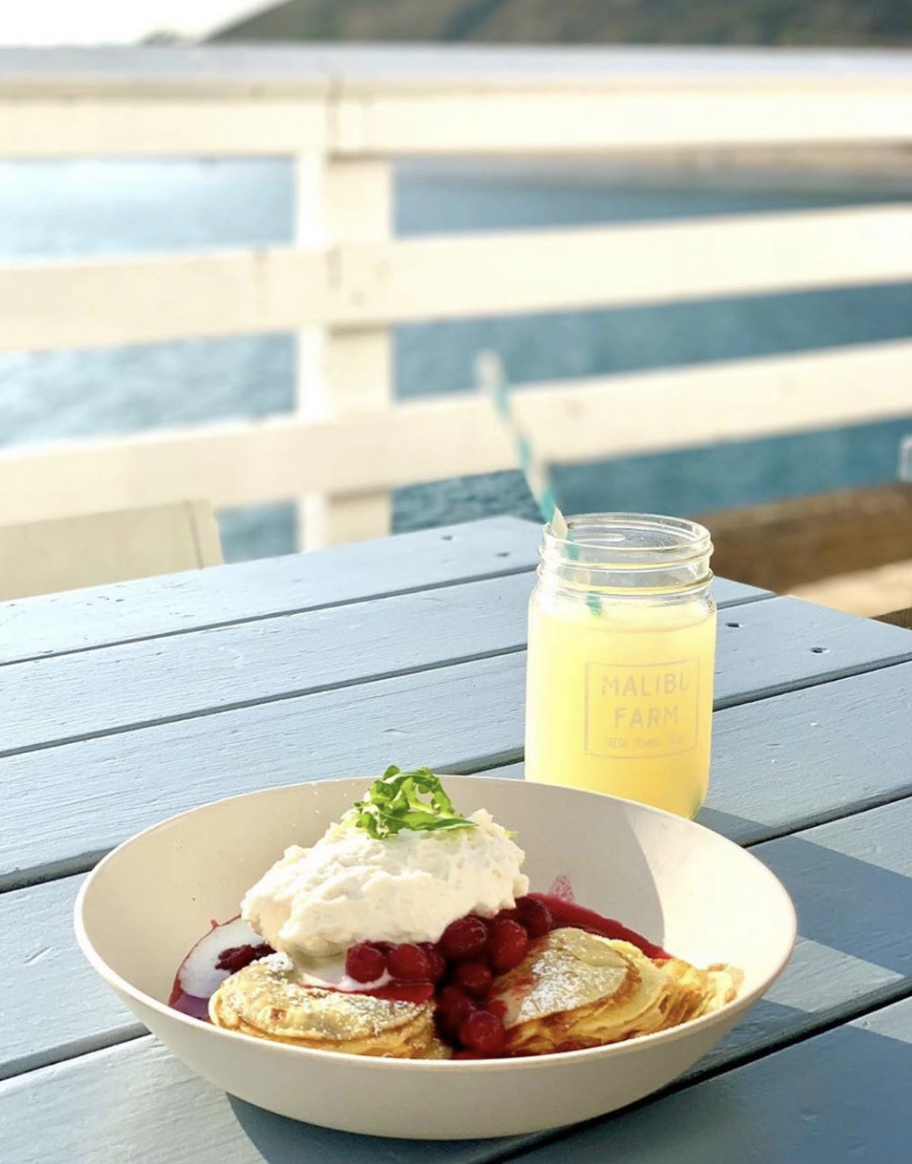 Another classic. Enjoy a farm to table brunch with your family with the amazing views of Malibu. Get their early to get parking and avoid the wait. There are two locations on the SAME pier. Same menu. Winning!