Originally established as a seaside retreat at the turn of the 20th century, today Santa Monica attracts families and renters to its beachside lifestyle, proximity to Los Angeles (just 15 miles), and overall high quality of life. Santa Monica has many things to offer from the famous Santa Monica Pier to the Santa Monica Farmers Market. There is surely a wealth of things to do for the whole family!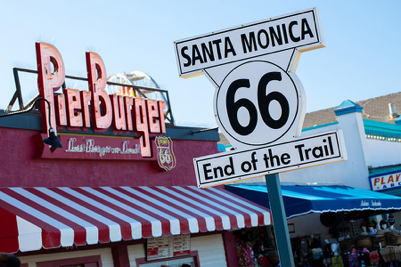 Snag a picture at the Route 66: End of the Trail sign
That's right, the iconic Route 66 that runs all the way from Chicago to LA officially ends in Santa Monica.  As one of the first U.S. highways, covering a total of 2,448 miles (3,940 km), Route 66 served as the primary highway for those who migrated from east to west over the last century. This landmark sign overlooking the Pacific Ocean at the Santa Monica Pier symbolizes the official stopping point of historic westward travelers.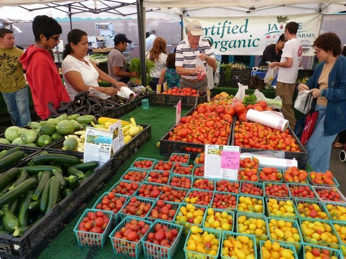 Check out the Santa Monica Farmers Markets
Taking place every Wednesday and Saturday mornings from 8:00 AM – 1:00 PM, the market is located on Arizona Avenue between Second and Third Street; on Sunday, it's at 2640 Main Street. Not only do these markets have organic produce you can take home and cook, but you can also find stands selling food you can eat right there on the spot! Established in 1981, the market aims to keep modest goals of providing reasonably priced, high quality produce to the city's community.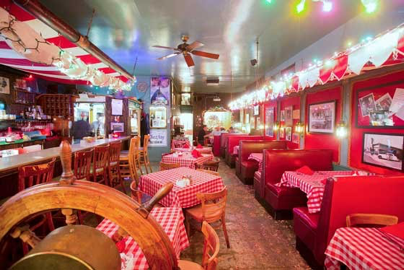 Grab a drink at Chez Jay – The World's Most Glamorous Dive Bar
1657 Ocean Ave, Santa Monica, CA 90401
For nearly half a century this tiny bar has been a showcase for the adventurer Jay Fiondella's treasure hunts, hot air balloons, and historic artifacts from legendary shipwrecks! Fiondella started and operated Chez Jay in 1959 and has been a sanctuary for celebrities coming to hang out through the years, from the likes of the Rat Pack to even the Jonas Brothers. If you're looking for that "come as you are" experience with history, Chez Jay is the place for you.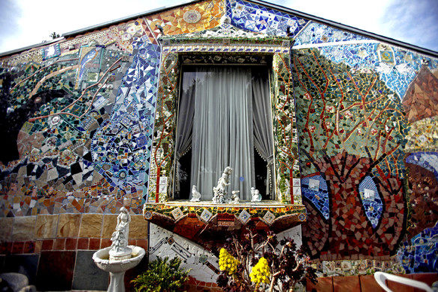 Get a picture of the mosaic-covered – Farnam House
The Farnam House has been featured in national newspapers and television shows, and even won a TLC contest for the most interesting house in California! Louise and Aziz Farnam have spent 13 years applying various tiles, plates, and glass to their 1930's bungalow in Santa Monica. This is one local gem that is absolutely worth saying you witnessed!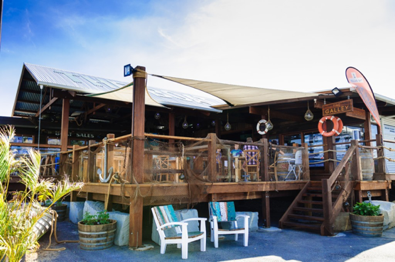 Have lunch at Santa Monica's oldest restaurant – The Galley
Decorated with set pieces from the Mutiny on the Bounty and under the glow of multicolored Christmas lights, the booths are cozy and romantic. Offering delicious seafood and steak, ask about the now off-menu, "Favorite Land Food" they will still make it for you! A neighborhood staple since 1934, The Galley has been a long-time favorite for Santa Monica locals and visitors.