Escaping Los Angeles for a weekend or day trip is simple. Doing so without driving? Not so much. Which may make Catalina Island, located "26 miles across the sea," the ideal getaway for the asphalt-fatigued. About an hour by ferry from Long Beach, San Pedro or Newport Beach, Catalina Island is nestled among California's Channel Islands. For more than a century, this idyllic destination has been renowned among Angelinos for its wildlife, pristine beaches and isolated coves. What do the towns of Avalon, located to the south with its coastal cabanas, and Two Harbors, on the north end of the island, have in common? They're both surrounded by rapturous ocean – without a freeway, traffic jam or flashing road construction placard in sight.
Morning
Catalina Island Conservancy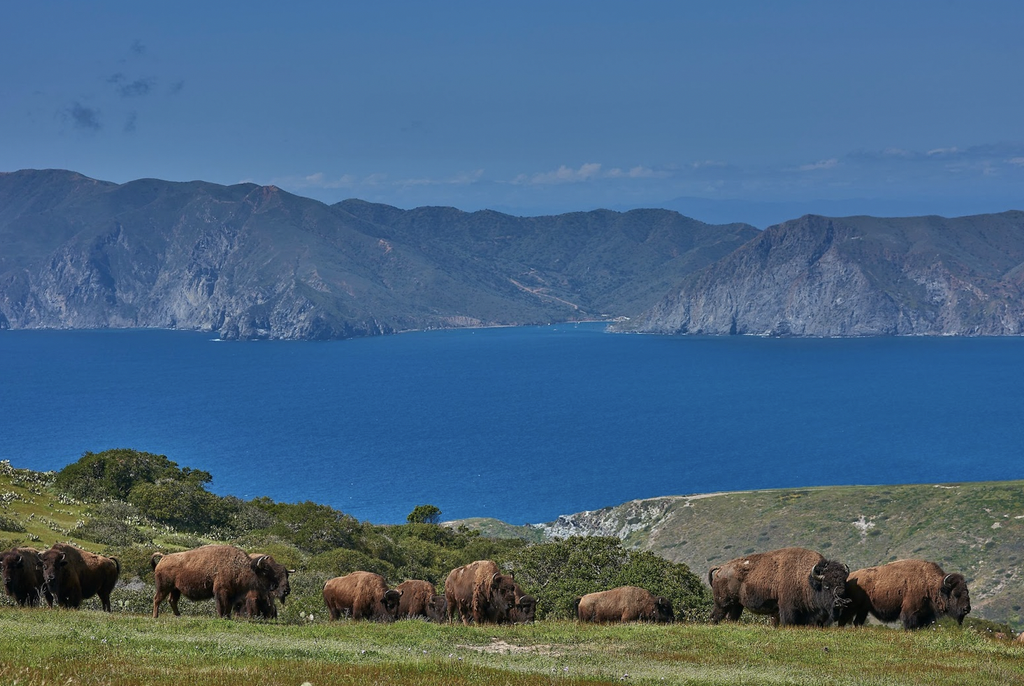 One of the oldest private land trusts in Southern California, the Catalina Island Conservancy offers more than 60 miles of unspoiled wilderness to explore – whether you're on a hike or taking one of the conservancy's eco-tours through lush, protected territory. Once you decide to relax to soak in the magnificent views, stop by the 37-acre hillside Wrigley Memorial and Botanical Garden (named for the chewing-gum tycoon who snapped up most of Catalina in 1919).
Catalina Island Museum
If you want to explore the history of Catalina Island and not only its natural beauty, this museum offers a window to its storied past. Current exhibitions include Esther Williams: The Swimming Queen of the Silver Screen, underscoring the island's connection to Hollywood's golden age. The museum's permanent collection showcases artifacts, including Catalina pottery dating back to the 1920s, as well as photography detailing local life from the 1880s to the present.
Ride the waves or shore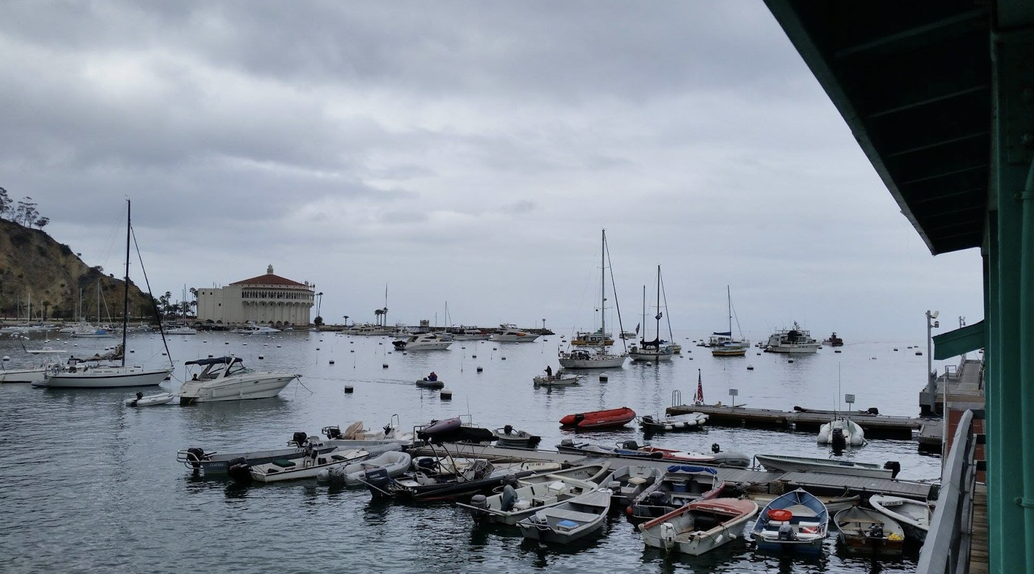 Throttle up, either on earth or water. If you want to leave the land altogether, head out for open ocean riding off Catalina Island's spectacular shorelines. You might even encounter one of the area's dolphins. If you're feeling like keeping the ground beneath your feet (or wheels, anyway), you can jump on an electric bike and go exploring on a two-hour, 10-mile tour, sans bottlenoses.
Descanso Beach Club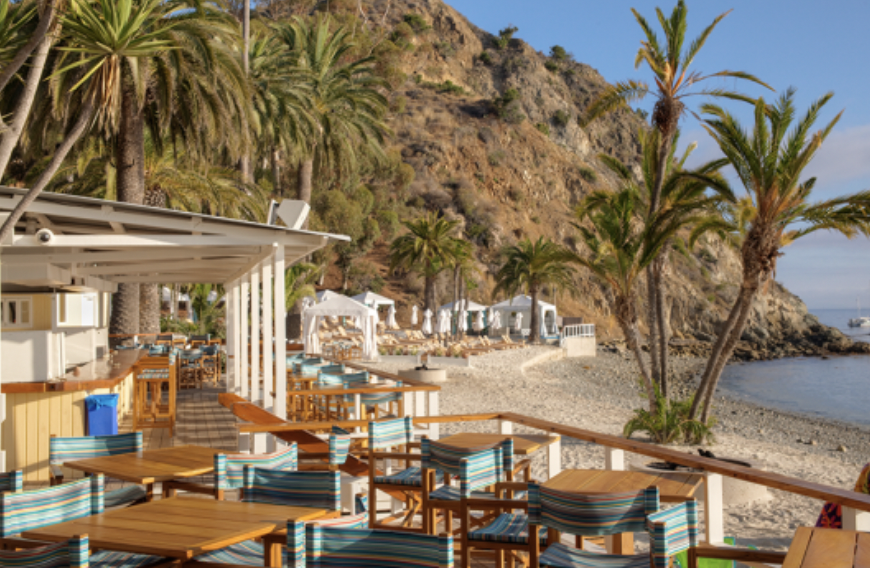 As Descanso Beach Club is pleased to point out, here you can actually imbibe with your feet in the sand without breaking the law. Descanso is also a restaurant and bar, so settle back in your cabana or at your ocean-side table with a margarita or a cobb salad while enjoying what is one of the last remaining private beaches in the state that is also open to the public.
Afternoon
Take a zip around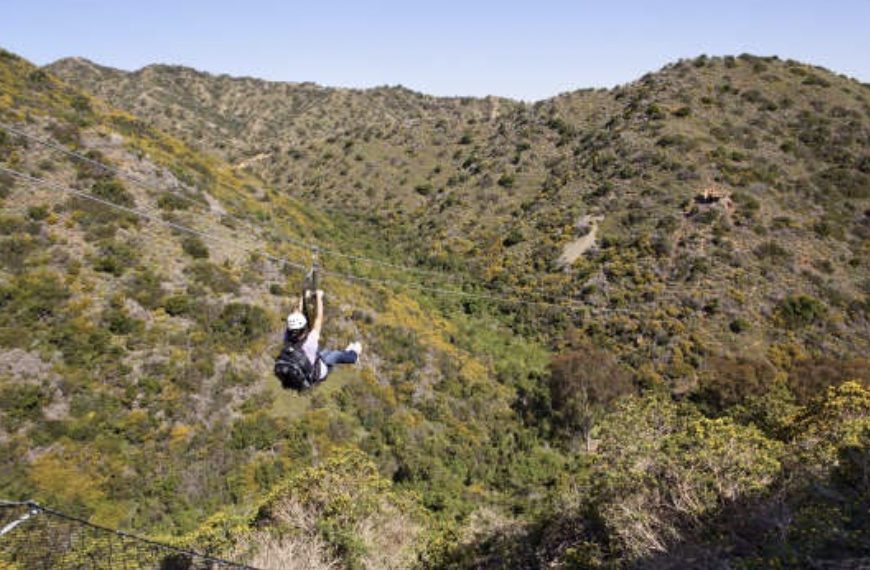 If all this sea-side serenity is proving a bit dull, get your pulse pounding by zip-lining above it all. The Catalina Zip Line Eco Tour promises to propel you as high as 300 feet over the canyon floor on a zipline that can run more than 1,000 feet. As the guides ensure you remain safe for your high-speed adventure, they will also regale you with tales of island history.
Go spotting the sea life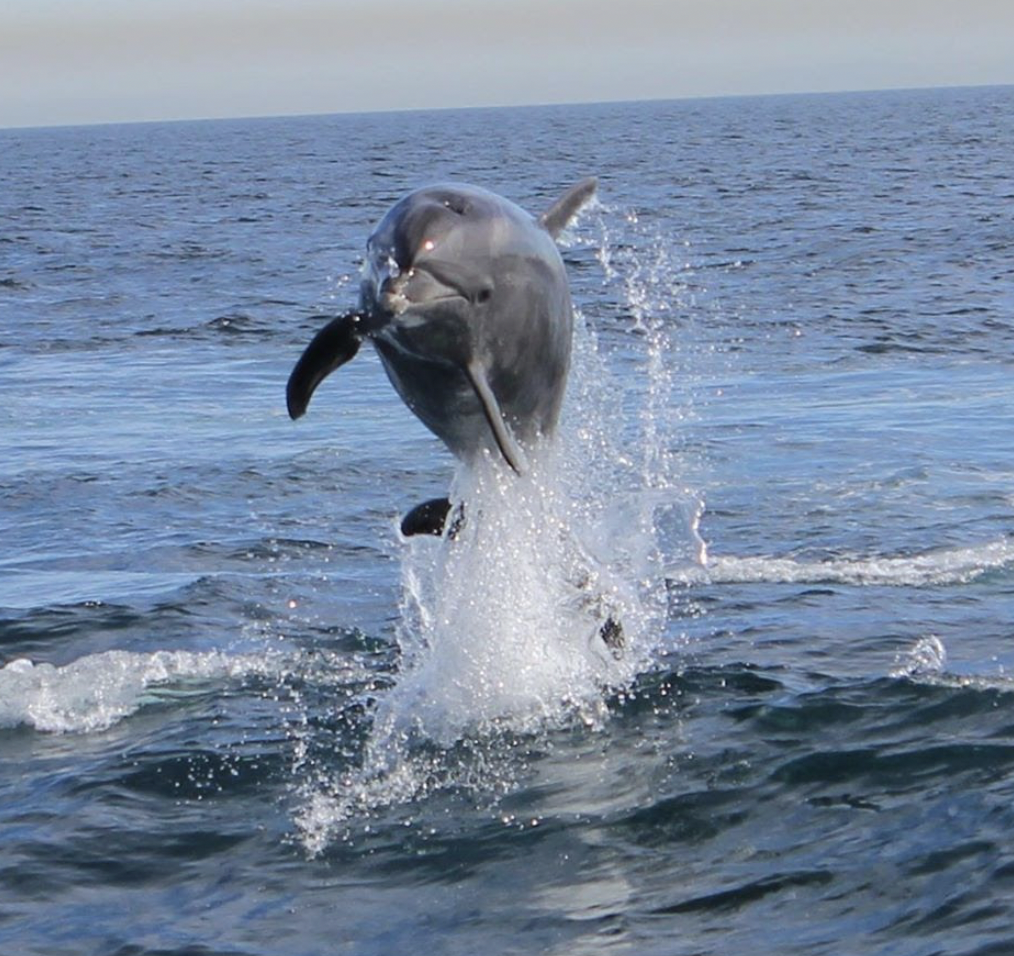 While there's an abundance of wildlife on the shore, including bison, why stop there? This tour promises to carry you out into open waters where you'll have the chance to spot dolphins, seals, sea lions and bald eagles. During the migration season, the tour also cruises local spots known for playing host to whales as the gentle giants make their journey through the area waters.
Fly above it all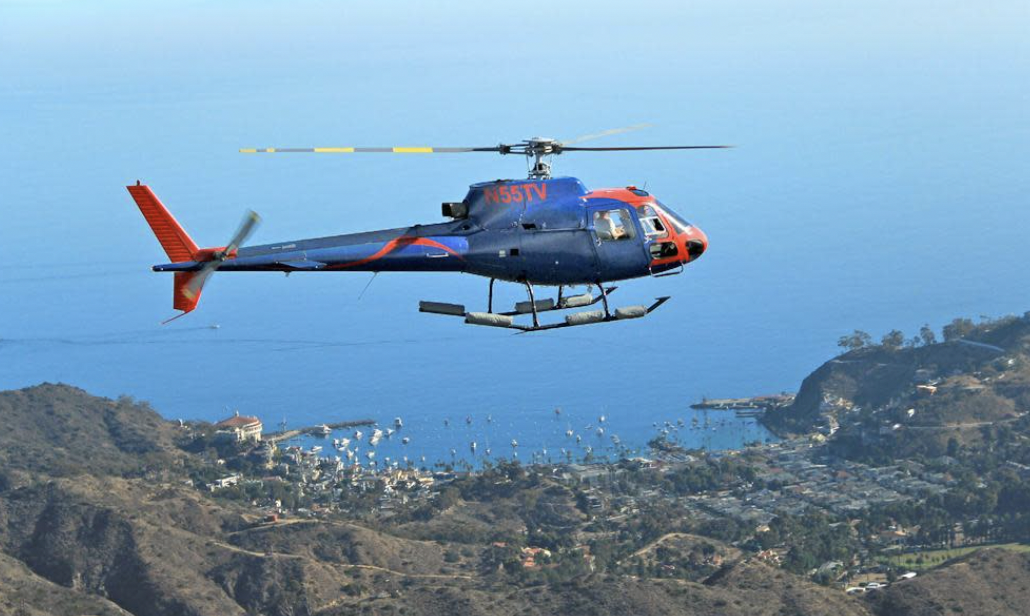 If you would rather stay above it all, why not by helicopter? Boasting heart-stopping views, helicopter tours are available to send you soaring above Catalina's highest peak, Mount Orizaba. This type of transportation may also suit you if you want to skip going out by ferry altogether. Private tours to the island depart from Los Angeles, Burbank, and Long Beach.
Get a taste around town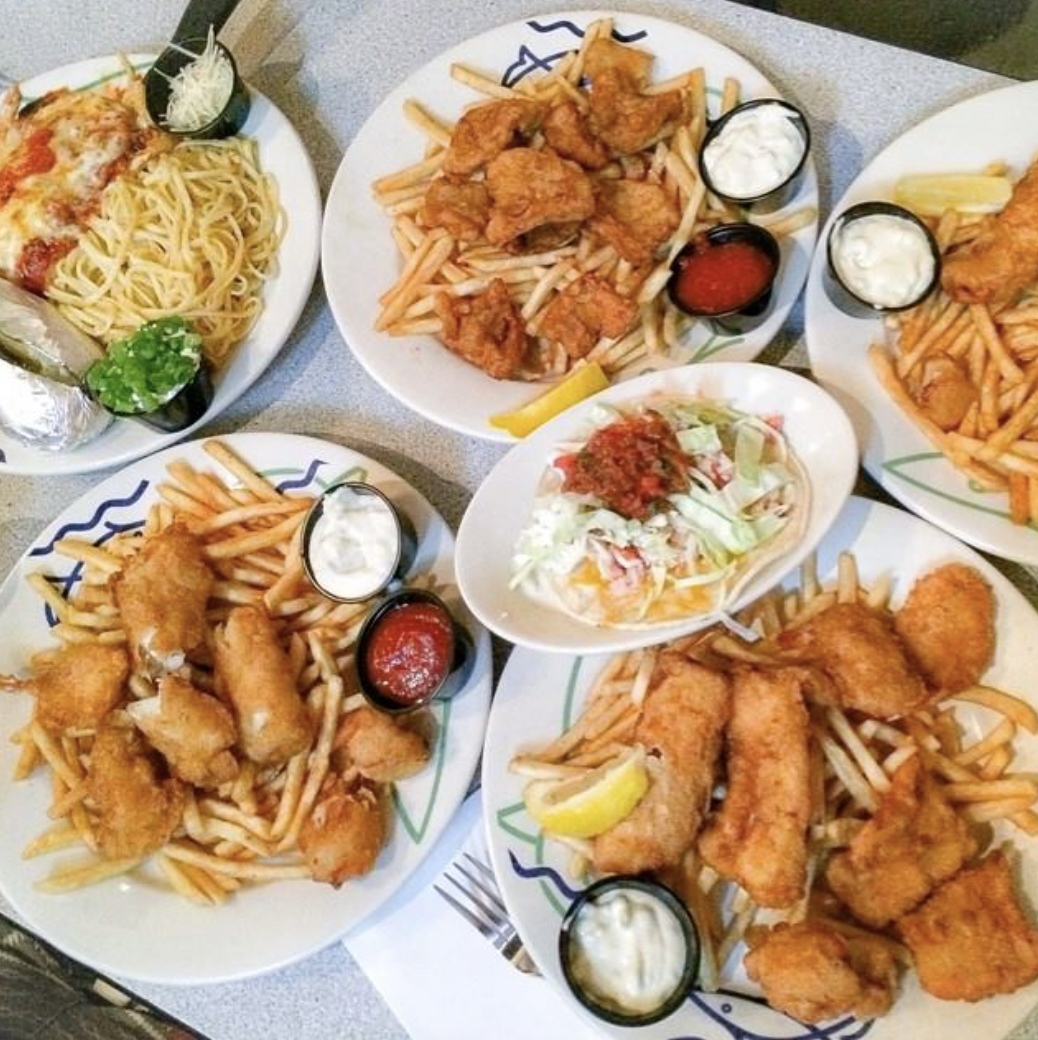 Hungry for a chance to explore local culture while sampling all that Avalon's cuisine has to offer? This three-hour tasting tour should hit the spot. The food tour, we should note, is an all-ages affair. If you are over the age of 21, however, feel free to sign up for the Catalina Happy Hour Tour, which will allow you to take a sip of Avalon's best bars.
Catalina Casino

Catalina Casino opened in 1929, a decade after William Wrigley Jr. purchased the bulk of Catalina Island. The Art Deco landmark now features walking tours of such areas as the theater, which was created for non-silent "talkies." The ballroom, which has been completely restored to its former glory, continues to host events, including New Year's Eve festivities, as well as private affairs, such as corporate retreats and weddings.
Evening
Bluewater Grill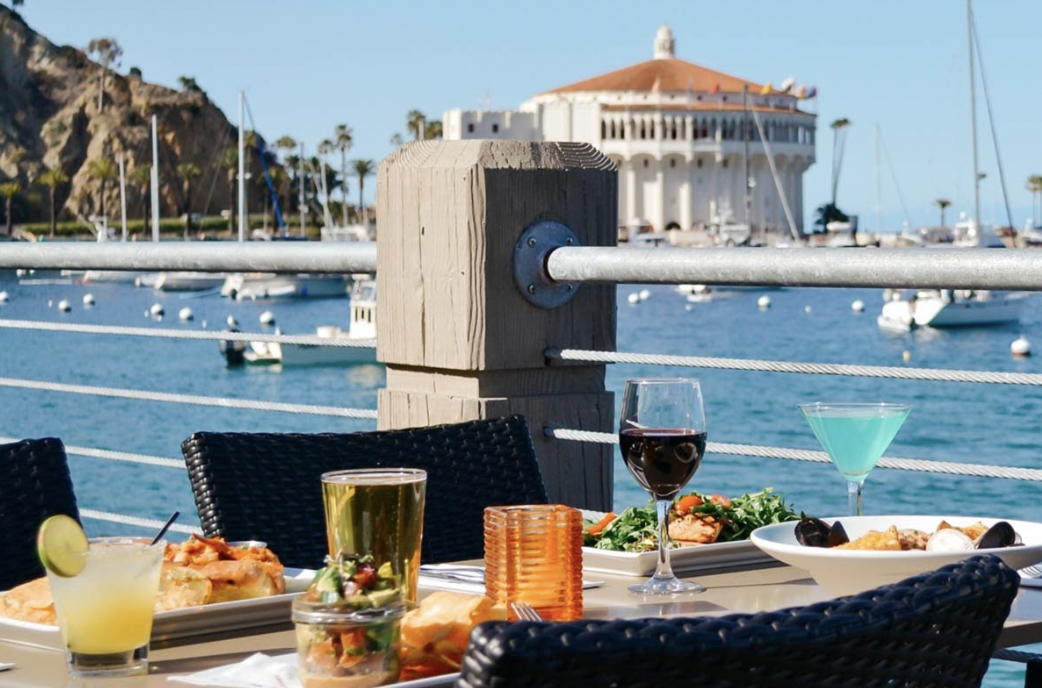 Located in the historic terminal building, this restaurant offers prime waterfront vistas and, appropriately for the occasion, sustainable seafood – from steamed mussels to pappardelle with shrimp and scallops. If you're interested in more than just a quick bite, however, Bluewater also hosts such culinary activities as oyster tastings.
Tour the Stars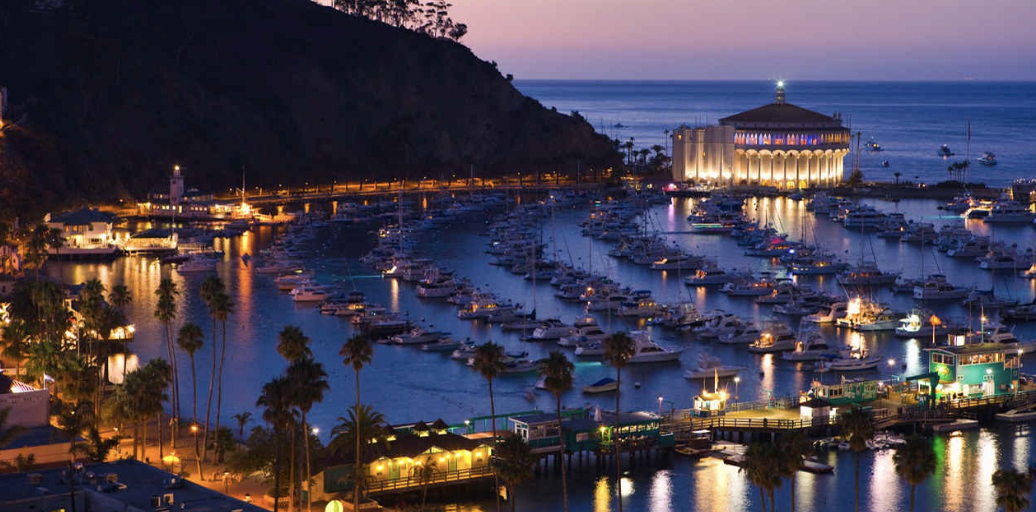 After a day exploring the sea and land of Catalina Island, turn your attention to the stars above. "The Astronomy Experience" is an educational excursion in which participants can make the most of the pristine night sky. The tour starts at dusk and carries on to Buena Vista Point, near Wrigley mansion, where you'll be offered insight into the heavens, complete with telescope.