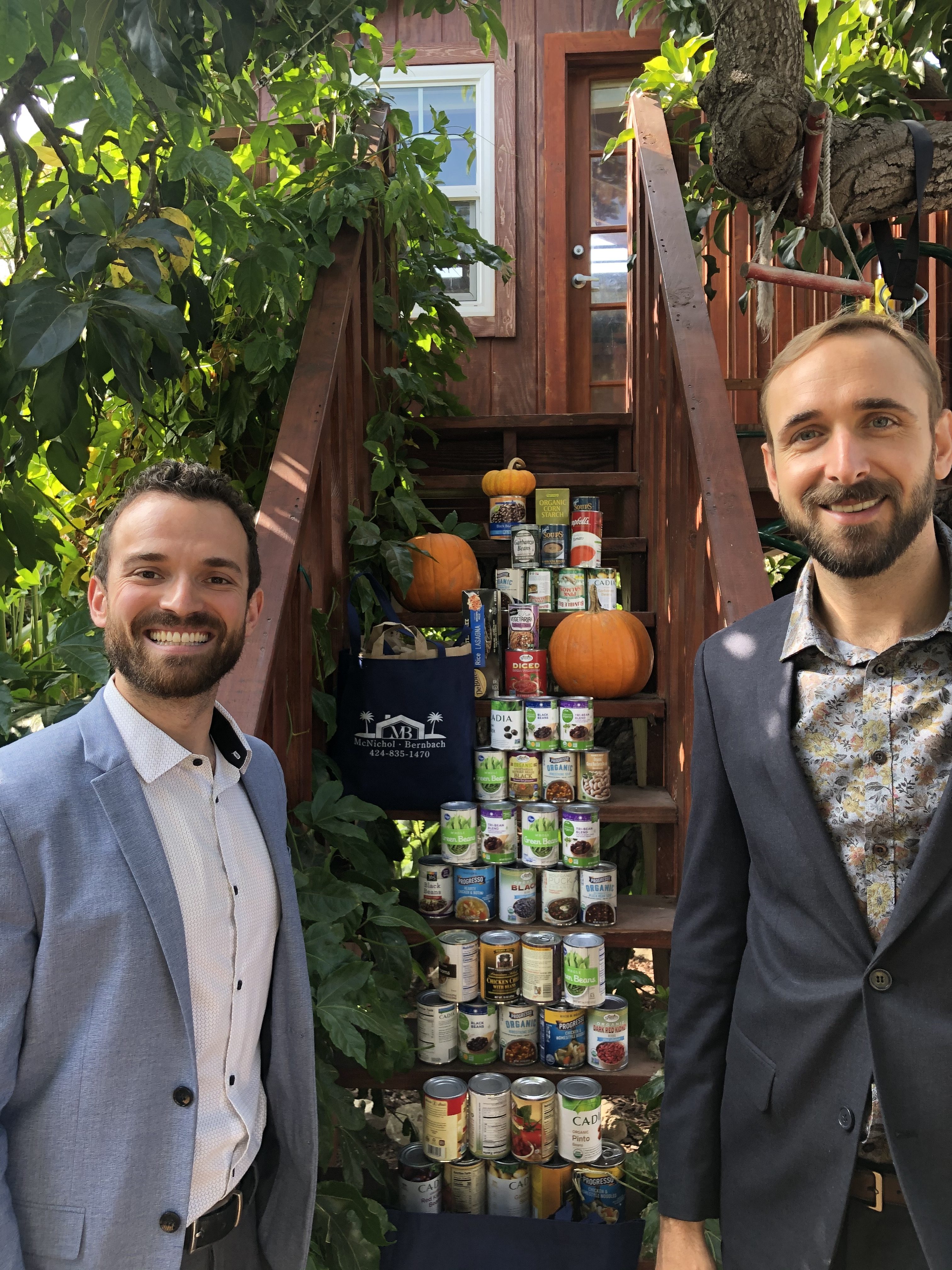 Devin McNichol and Aaron Bernbach (of the McNichol Bernbach Group of Rodeo Realty), hosted their first annual McNichol Bernbach Group Thanksgiving Food Drive. They hosted the event on Saturday November 23rd, 2019 in front of the Rodeo Realty office based in Pacific Palisades.
For those who brought more than two cans or packages of non-perishable food items to the drive, they qualified for a token. This token was good for a complimentary lunch, catered by Ortiz Kitchen (a Los Angeles based gourmet food truck).  Along with a complimentary lunch, those who donated received a raffle ticket to enter into a drawing for gift cards to local businesses in the Pacific Palisades area.
The first two people who showed up to donate ended up having their complimentary lunch together, realized they were neighbors, and made coffee plans for the following week. Both McNichol and Bernbach were "thrilled to hear about this" as their mission for the event was "all about bringing the community together and giving back" as stated by Bernbach.
The McNichol Bernbach group shared they "had over 100 people donate and collected over 800 pounds of food" – talk about making a difference! All donations were sent to the Westside Food Bank. The Westside Food Bank provides more than five million pounds of food each year for those in need.
On top of hosting a Thanksgiving Food Drive, the McNichol Bernbach group recently delivered 500 pumpkins throughout Pacific Palisades in October. These two are not shy about giving back to the community.
To view their listings, click HERE.
To learn more about the Westside Food Bank, click HERE.