This holiday season, consider these charming touches when decking out your own halls. Classic in inspiration and modern in execution, they bring cheer to nearly every room in the house and are as easy to implement as one, two, three.

Cue the Conifers
Make your mantel look amazing with a colorful assortment of vintage and inexpensive evergreens. The bottle-brush variety are readily available online and at craft stores; the miniature ones were plucked from a model train set. Votives make the snow-dusted landscape sparkle.

Jingle all the Way
To make comings and goings much more festive, gather a variety of craft-store bells and string them onto two loops of wire. Mold them into a cluster shape, twist the ends of the loops together and tie a big bow. Hang the ornament from a doorknob with a piece of cord.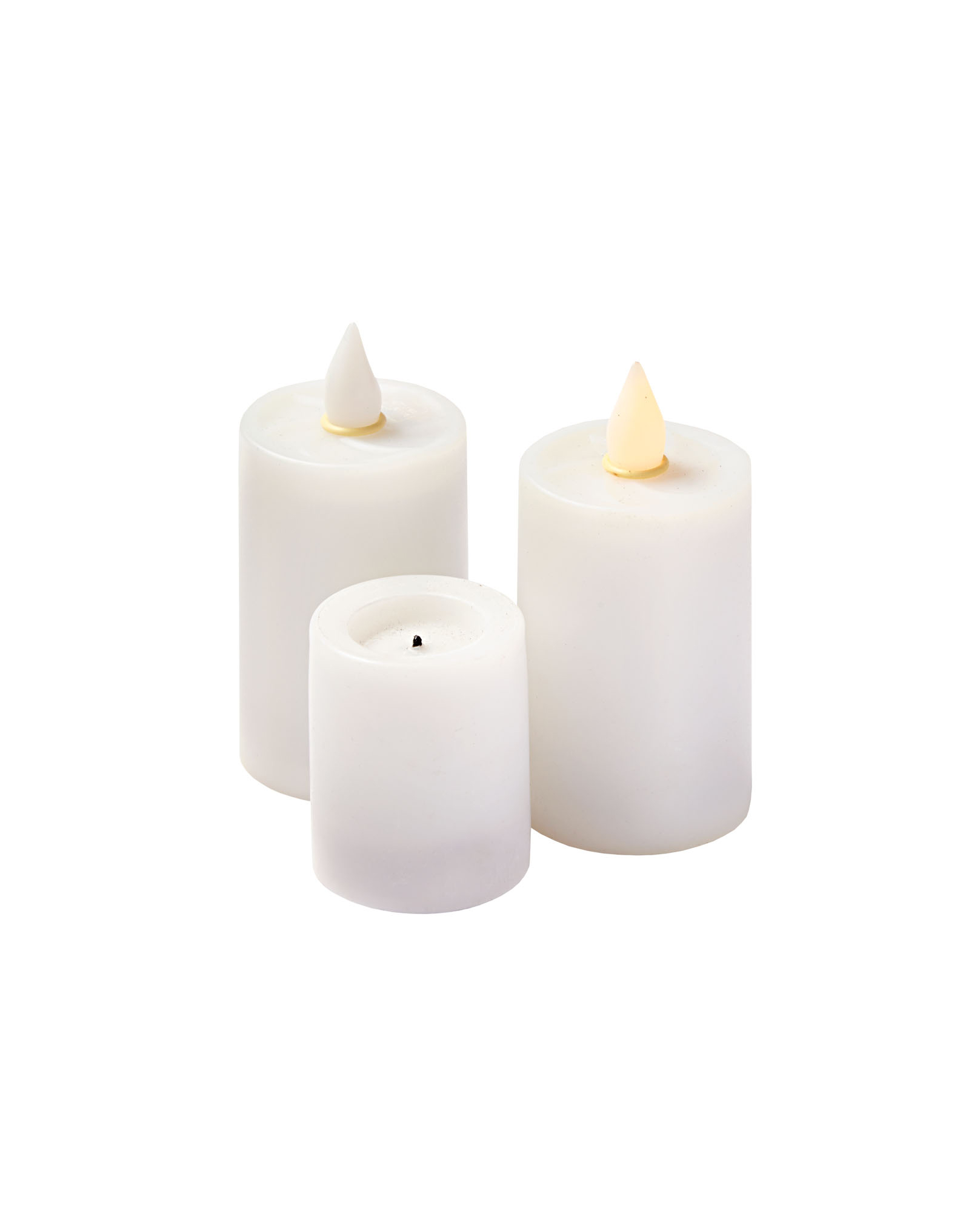 Fake a Flame
Enjoy candlelight without the fire hazard by placing LED votives on windowsills, mantels, and stairs!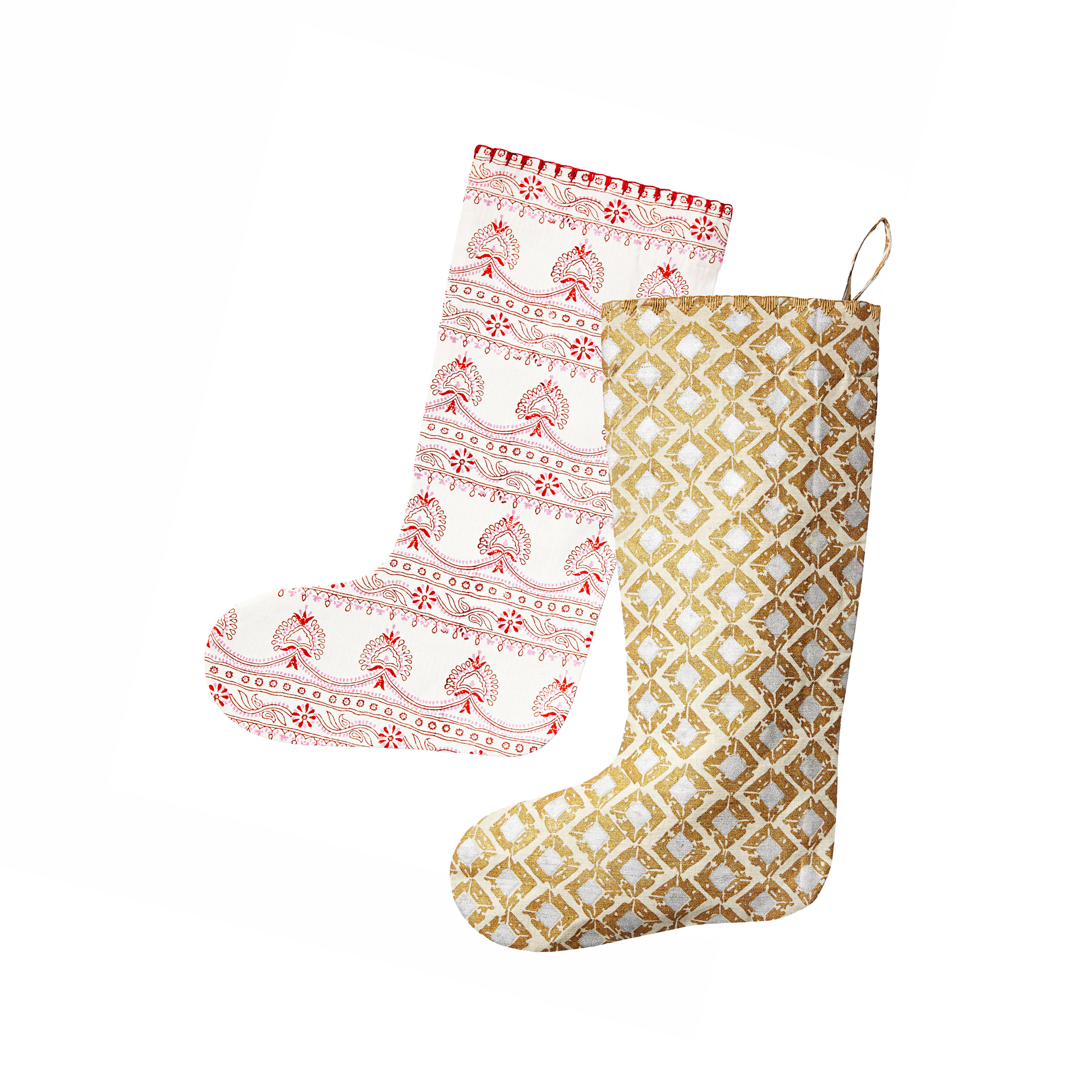 Stock up on Stockings
Nope, they're not just for kids. These John Robshaw beauties add texture and color to any space and can be put to new use. Fill sachets with fallen pine needles, tuck them inside the stockings and perfume your home in a stealth way.
Go out with a Bang
Christmas crackers date back to mid-19th– century Great Britain. These crackers are prettily wrapped cylinders that hold tiny gifts and emit a loud pop when pulled apart. Place a pile in a bowl by your front door and send guests home with a jolly, fun party favor.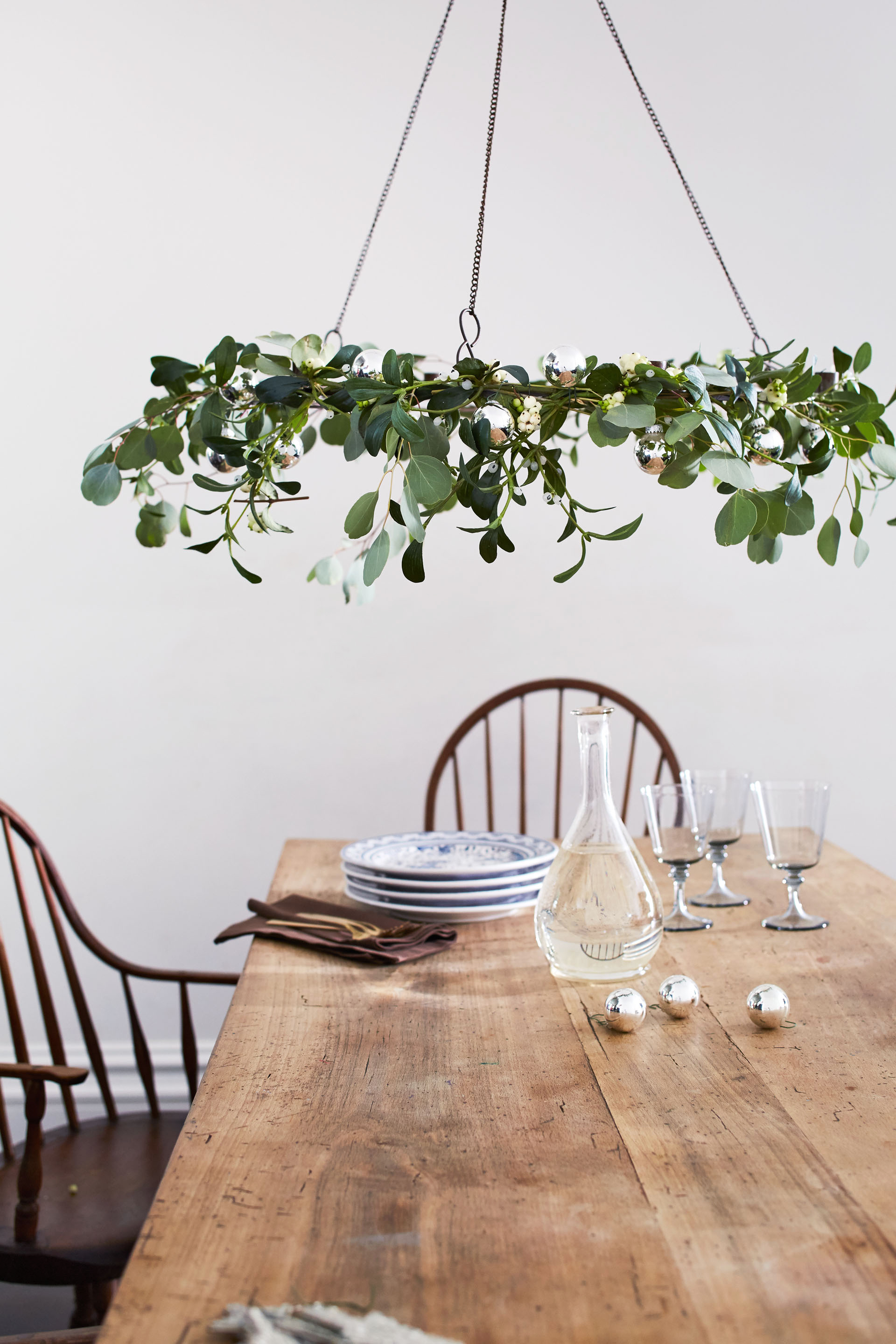 Spread the Love
Rather than tucking mistletoe in a doorway, make family meals warn and fuzzy with an overhead centerpiece. Wrap wreath frame with fresh eucalyptus and faux mistletoe (toxins in the real berries can harm kids and pets) and attach ornaments with floral wire.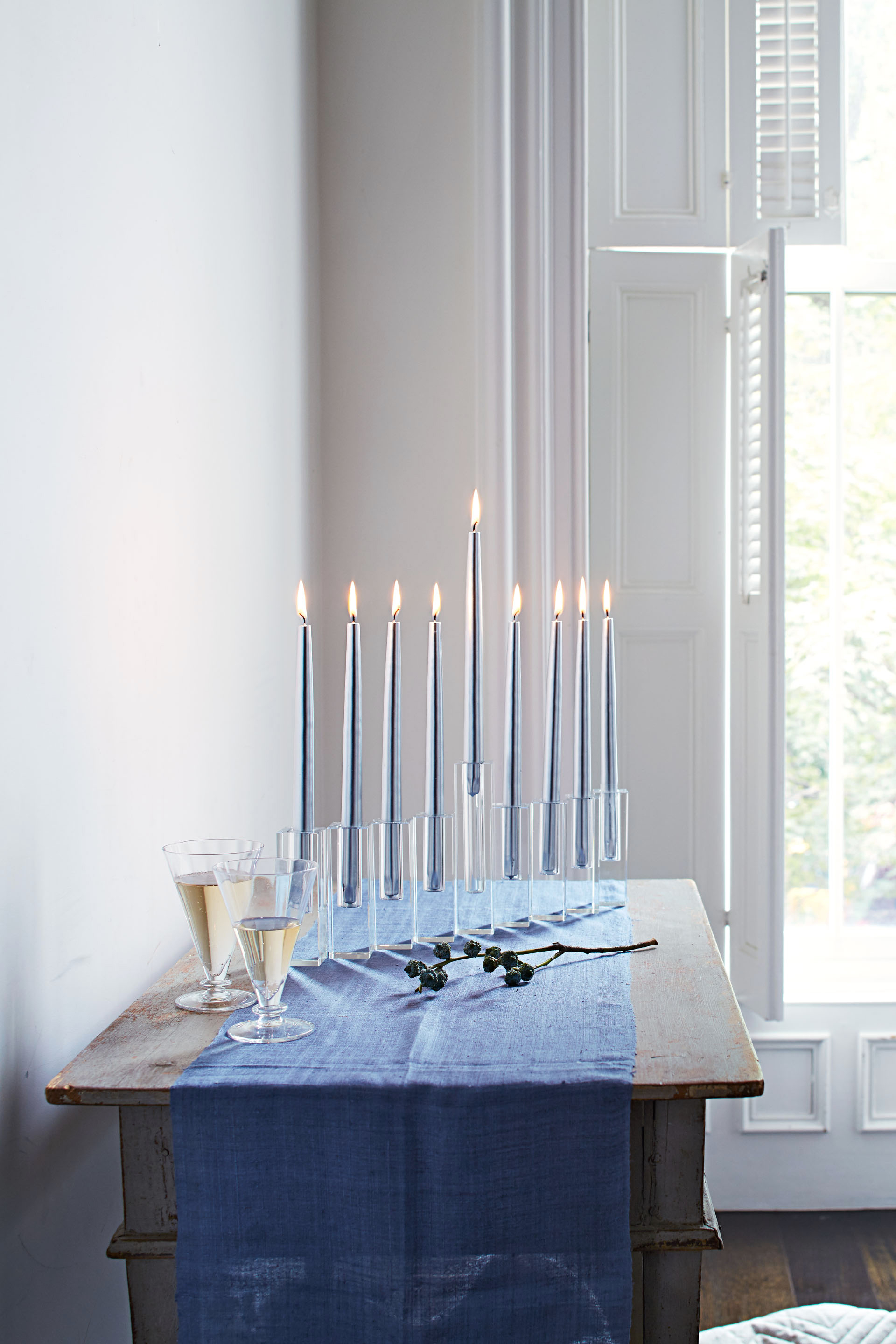 Light the Way
To set up this modern menorah, arrange eight bud vases in a row, with a taller one in the middle, and place tapers inside. For added stability, put a bit of candle glue in the bottom of each vase. Post-holiday repurpose the vessels for greenery or small garden clippings.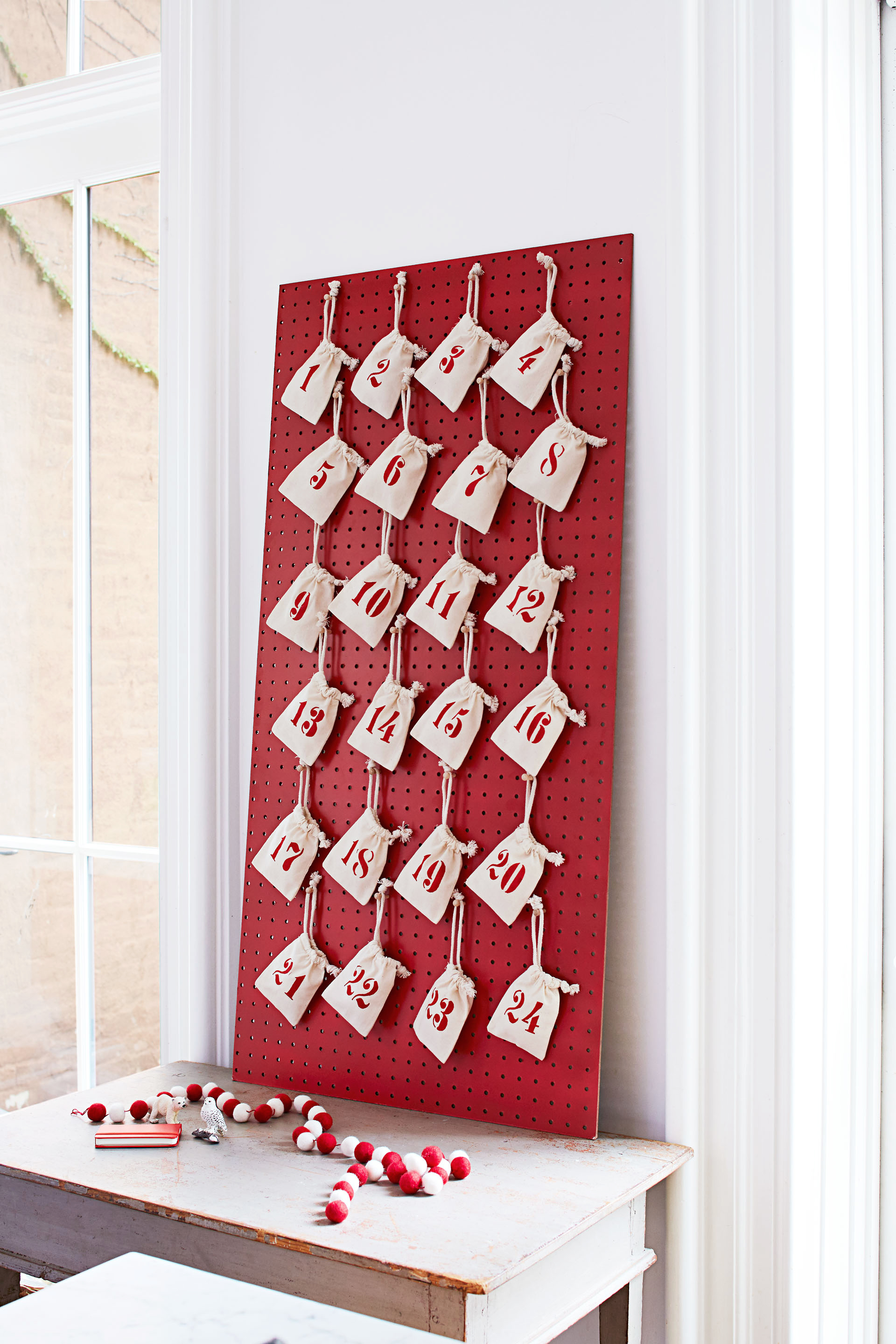 Count Down TO HOLIDAY OF YOUR CHOICE
The whimsical Advent calendar comes together in a few basic steps. First, paint a two-by-four foot pegboard slat; let dry overnight. Using stencils, craft paint and a brush or sponge, paint the numbers you would need on muslin gift bags; let dry overnight.
The next day, evenly space small wooden pegs in the board; fill the bags with little toys, candy and handwritten messages and hang the bags in order. Then, just place it on a console table or ledge, lean it against the wall (or mount it, if you have small children), and let the anticipation build to your favorite holiday.
**IDEAS Sourced from MarthaStewart.com