Southern California is known for some of the best breakfast burritos in the world. Other states may make great breakfast burritos, but you could argue that the best ones are made in Southern California. From a perfectly grilled tortilla to the ideal ratio of ingredients, we have got you covered. Check out some of the most popular breakfast burrito spots in town.
The Rooster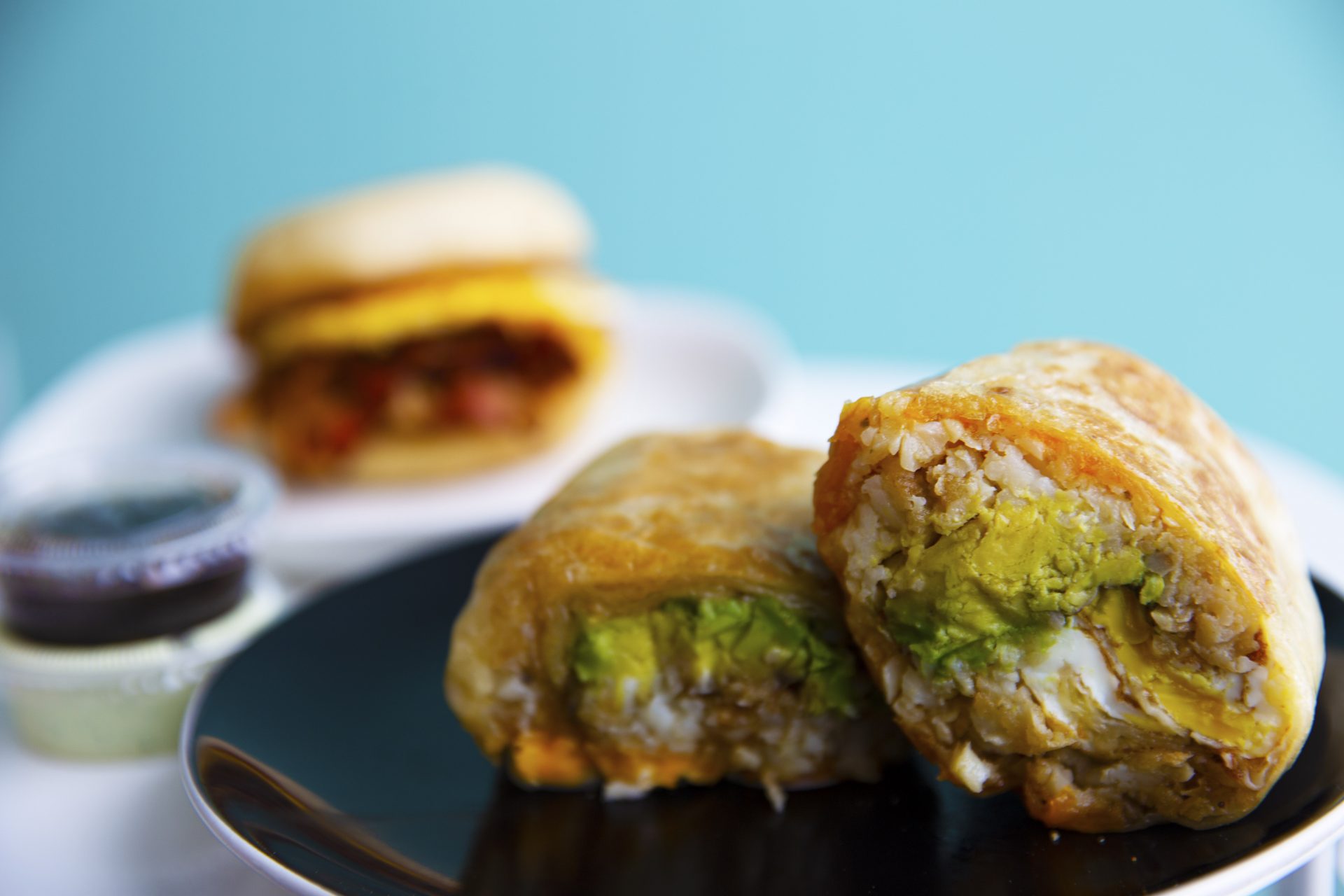 Located at: 8809 W. Pico Blvd – Pico-Robertson. 
The Rooster rose in the breakfast burrito ranks before it even had a restaurant. Operating a food truck for three years, chef Rouha Sadighi developed a cult following, particularly for her signature offering, the Rico Suave (eggs, cheddar and cotija cheeses, tots, avocado, cilantro crema, bacon, and molcajete salsa). This June the Rooster opened a brick-and-mortar, but the truck is still making its rounds.
Wake & Late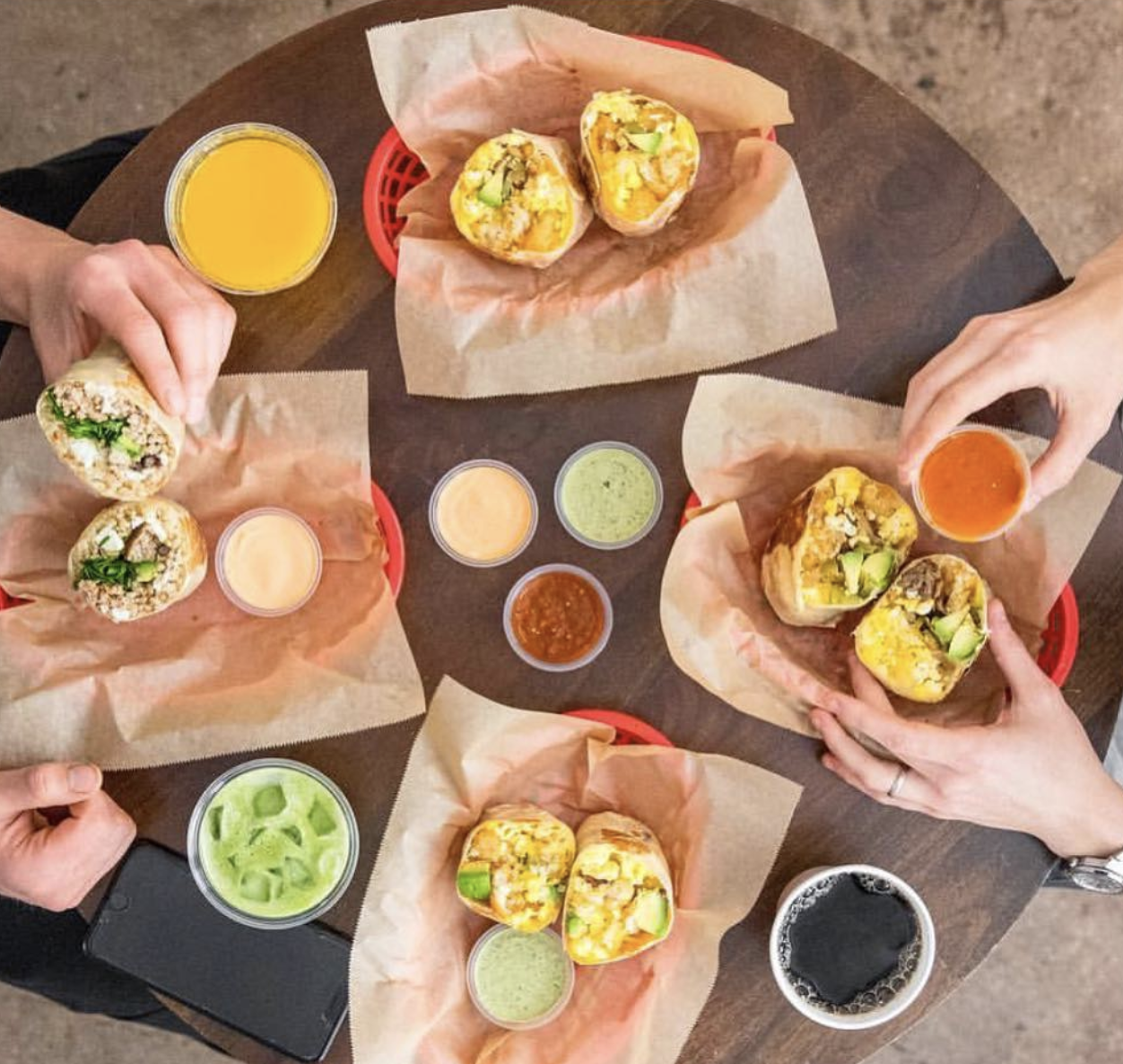 Located at: 105 E. 6th St – Downtown LA.
The menu at Wake & Late is succinct—just four signature breakfast burritos, one juice, one coffee—because this eatery subscribes to the ethos of "do one thing and do it well." For those who want a slightly lighter breakfast, the Happy Greens includes organic eggs, quinoa, turkey sausage, avocado, and spinach; the O.G. is ready with tater tots, bacon, and cheese when you want to indulge.
Cofax Coffee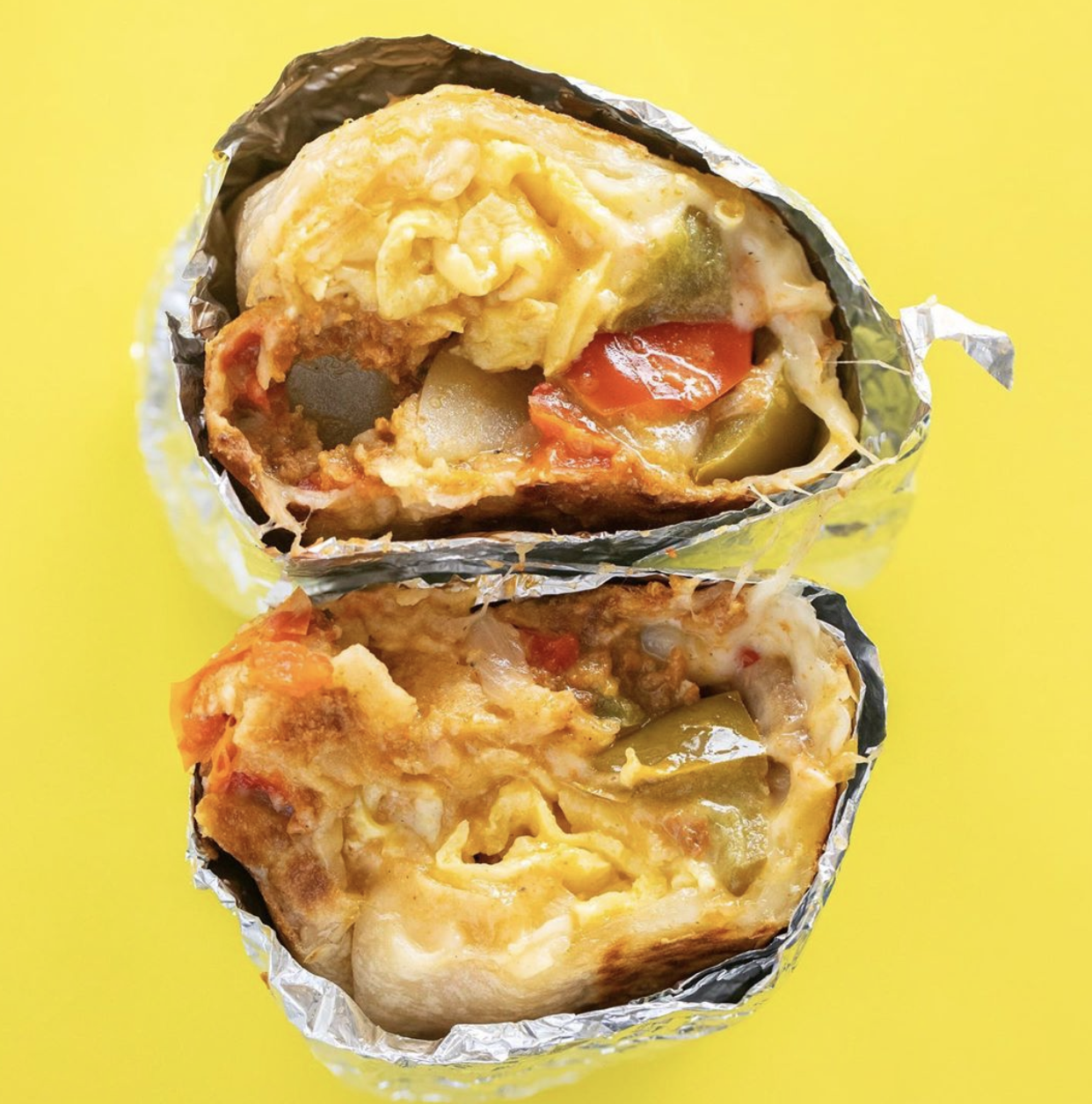 Located at: 440 N. Fairfax Ave – Fairfax District.
Cofax packs fans in for great coffee—and exceptional breakfast burritos. Options include Impossible "chorizo," classic bacon, a version made with hot links and smoked potatoes from sister restaurant Bludso's, and–if you're lucky–the limited-availability pastrami.
Homestate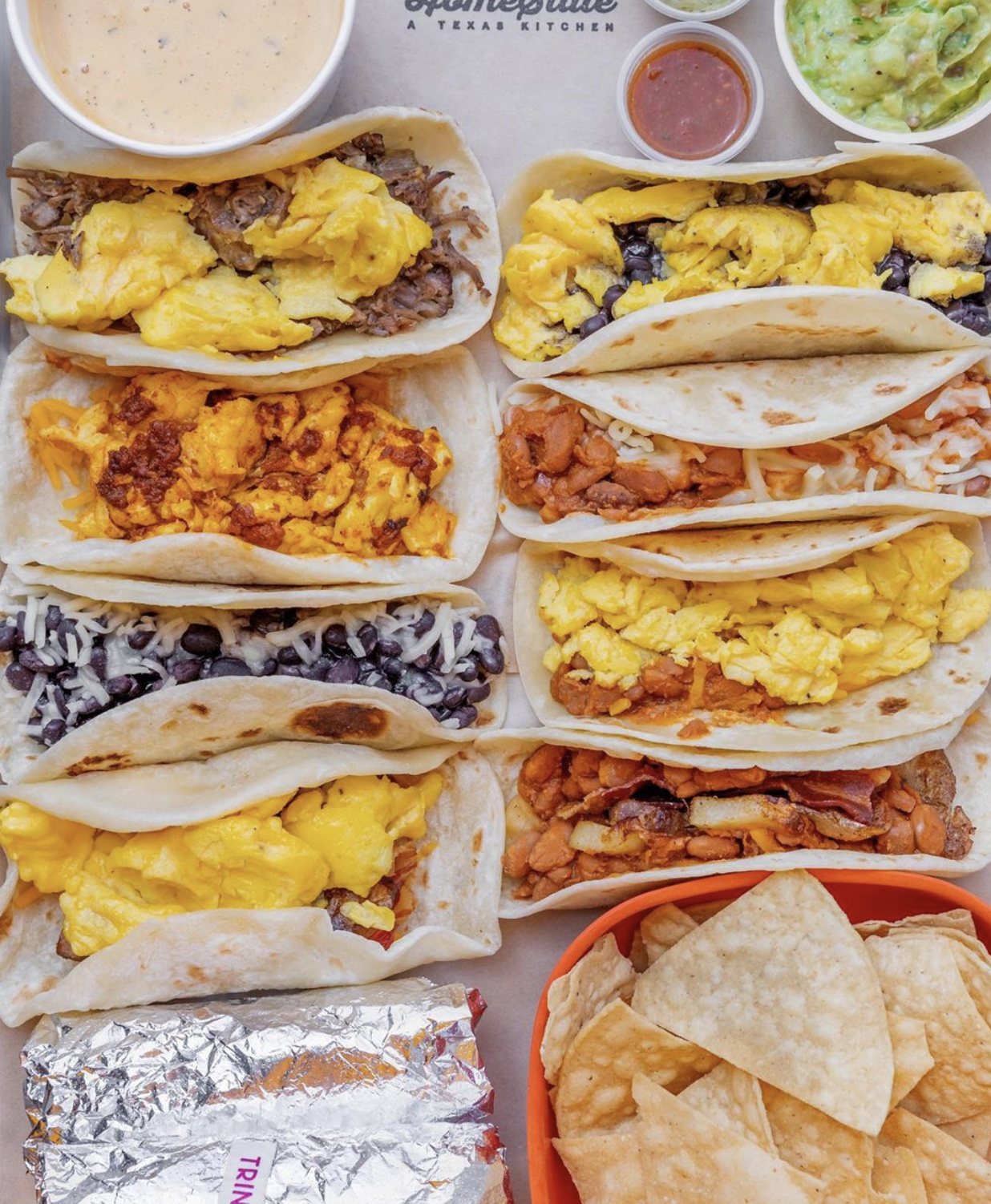 Locations: 4624 Hollywood Blvd – Los Feliz; 5611 N. Figueroa St. – Highland Park; 12105 W. Waterfront Dr. – Playa Vista.
What HomeState serves are, technically, breakfast tacos, but we would be remiss to not salute them. After all, they contain the same essential components as the other breakfast burritos on this list—in mini form—and do so very, very deliciously.
Tacos Por Favor
Located at: 1408 Olympic Blvd – Santa Monica
A longtime Santa Monica taco tradition, the breakfast burrito here is worthy of its own mention. Tightly wound with fresh ingredients, it's a simple pick-me-up that won't lay you down for an entire day.