Eating sustainably grown food is more than just a fad in California. Some of the best restaurants in the state are dedicated to the idea that the highest-quality ingredients are sourced locally. Indeed, some diners specifically choose to eat at restaurants that purchase the freshest local ingredients, discovering economic, social and environmental perks. Below is a list of 10 of the most respected and acclaimed farm-to-table restaurants across the Golden State.
Los Angeles: 
Ostrich Farm – 1525 W. Sunset Blvd Los Angeles, CA 90026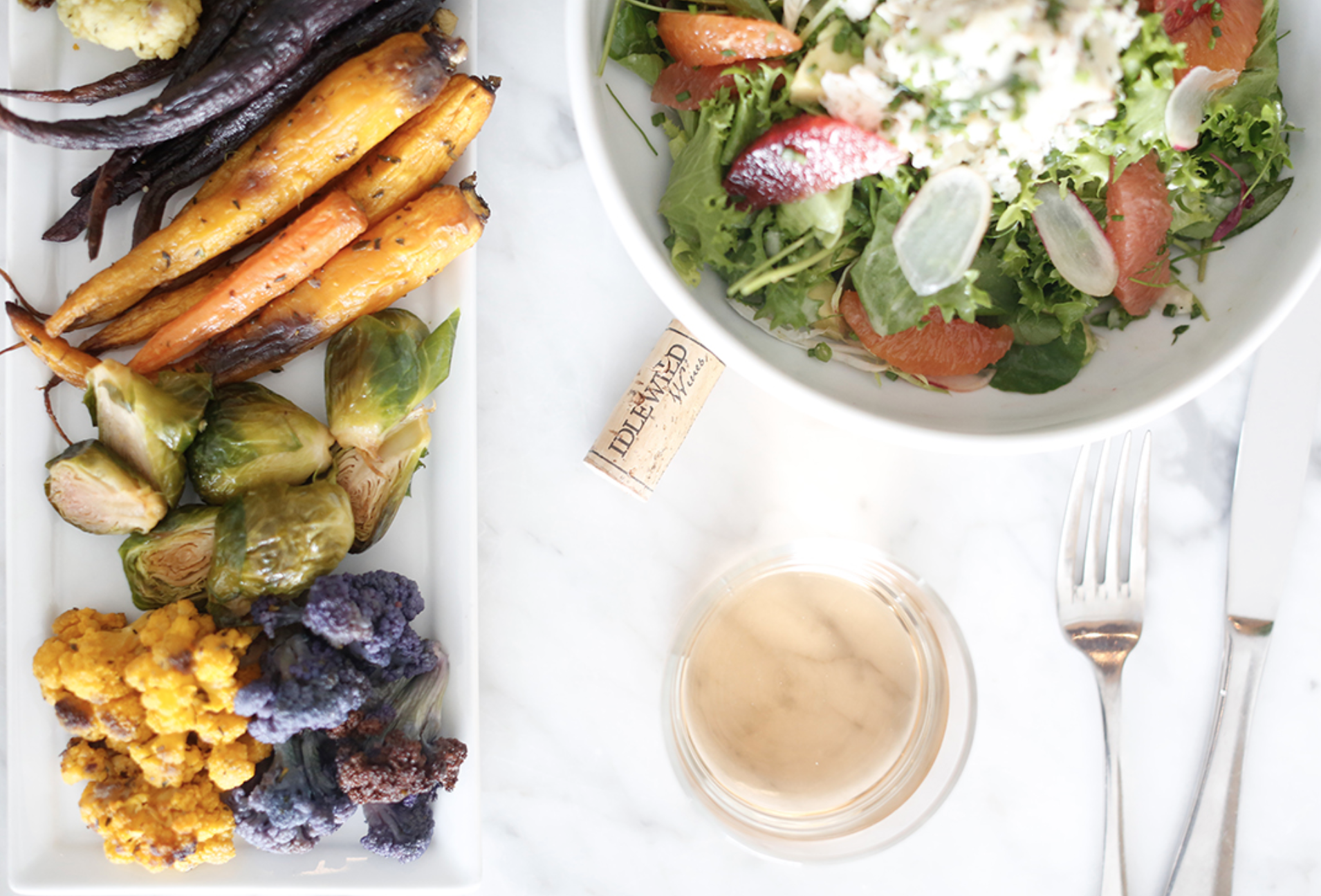 Ostrich Farm is an intimate, 50-seat restaurant in Echo Park, run by husband and wife Jaime Turrey and Brooke Fruchtman. Much of the restaurant's classic American heritage fare is cooked over a wood-fired grill and is often locally sourced, including some produce from the restaurant's own garden.
Forage – 3823 Sunset Blvd, Los Angeles, CA 90026
This family owned restaurant sources from urban growers. They collaborate with home growers and aid them in obtaining their certification with the county, taking farm-to-table to a whole new level.
Salt's Cure – 1155 N Highland Ave, Los Angeles, CA 90038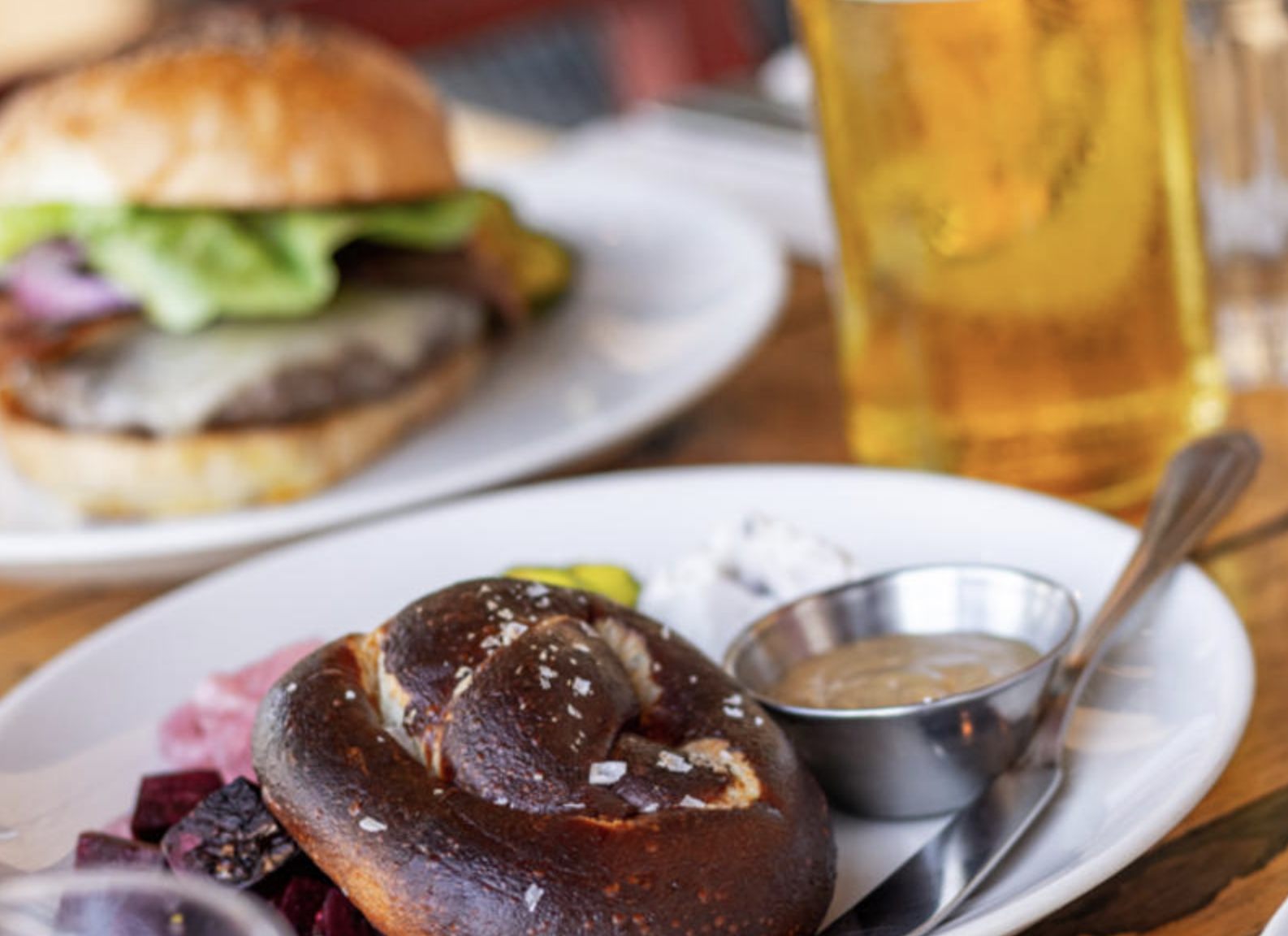 This sleek, modern spot only sources ingredients from California, all of which are butchered/crafted in house. All seafood is caught in the Pacific Ocean by local fishermen who exercise sustainable practices, and work within our coastal ecosystem. Produce is sourced directly from farmers and from the farmers' markets around the Los Angeles area. Everything is house-made, in fact, from the ketchup to the bacon. A top pick for both sustainability, taste and craft.
Westside:
Malibu Farm – 23000 Pacific Coast Hwy, Malibu, CA 90265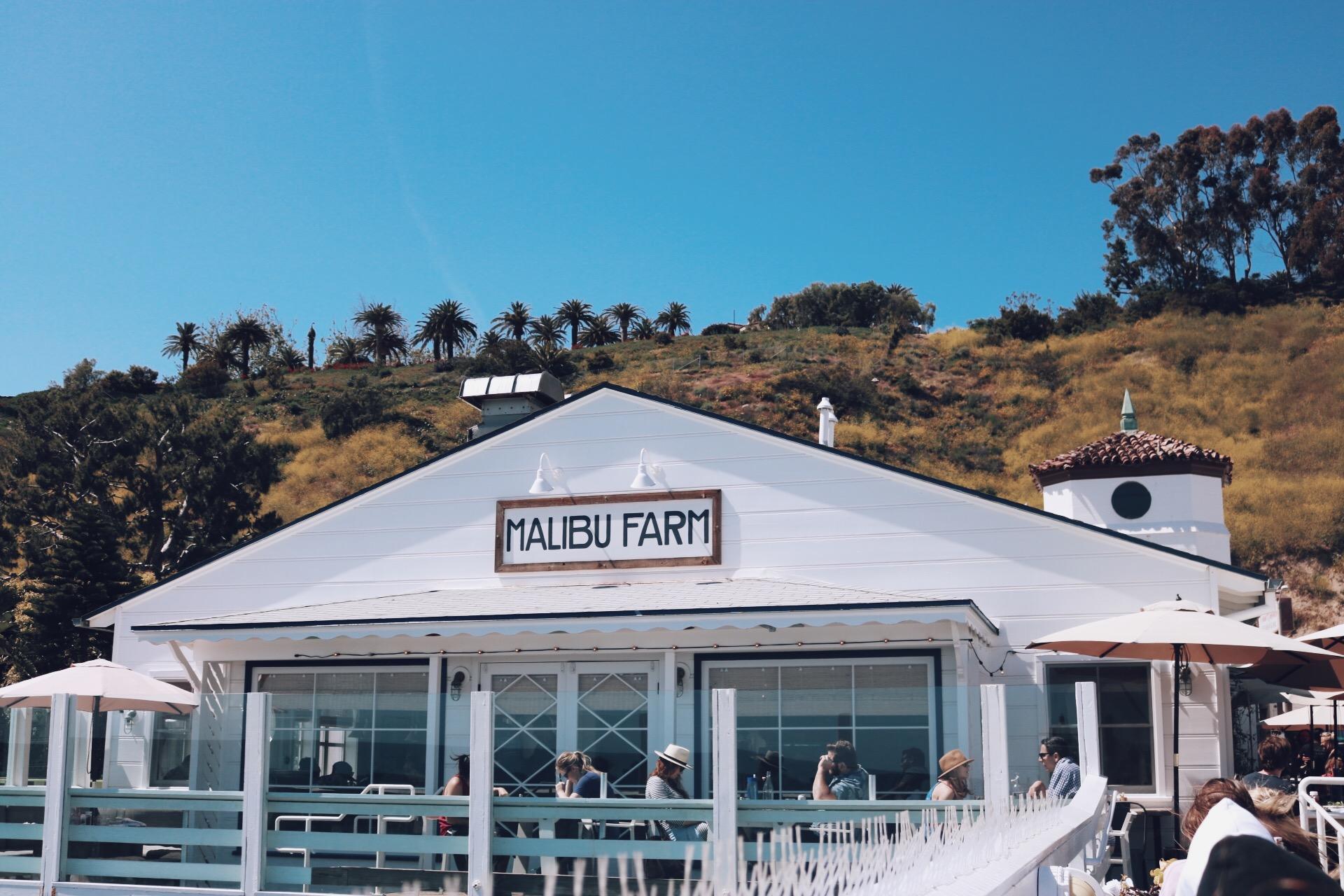 At Malibu Farm, the beautiful location at the Malibu Pier, you'll find everything and everything is homegrown. The owner, Helene, used to grow everything in her own personal garden and back yard farm. Now, of course, with the popularity of her restaurant, that isn't entirely possible, though the eggs, persimmons, figs, lemons, pomegranates, apricots, asian pears, carrots, beets, asparagus, and fresh herbs still come from her home. She buys local strawberries, oranges, kale, chard, basil and tomatoes from local purveyor Larry Thorne; organic lemons, we get lemons and oranges year round from Mike Zacha; all potatoes and carrots from Weiser farms; Tutti Fruitt; and Maggie's farm. The chefs shop every week at the Santa Monica farmers market. All breads are local from La Brea bakery and Rockenwagner; coffee comes from nearby Caffe Luxxe; tea from Charles and Company; Jidori chicken is purchased locally; cheese is Pomona-made from De Stefano. Just, wow.
Gjelina – 1429 Abbot Kinney Blvd, Venice, CA 90291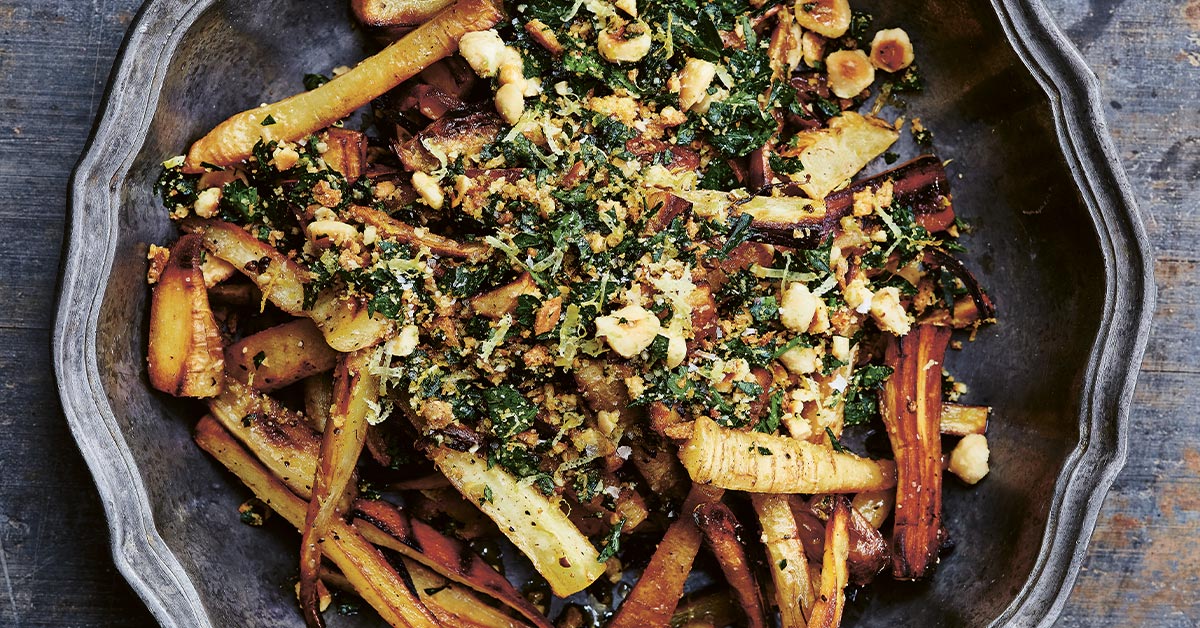 Roughly 90% of the fare served is from local farmer's markets at Gjelina, Travis Lett's always-packed hot spot on Abbot Kinney in Venice. Get there early, and plan what you want to eat. The bread is out of this world. Hot tip: the veggie pizza is to die for. Go go go!
Conejo and San Fernando Valley: 
Fig & Sprig – 4774 Park Granada, Calabasas, CA 91302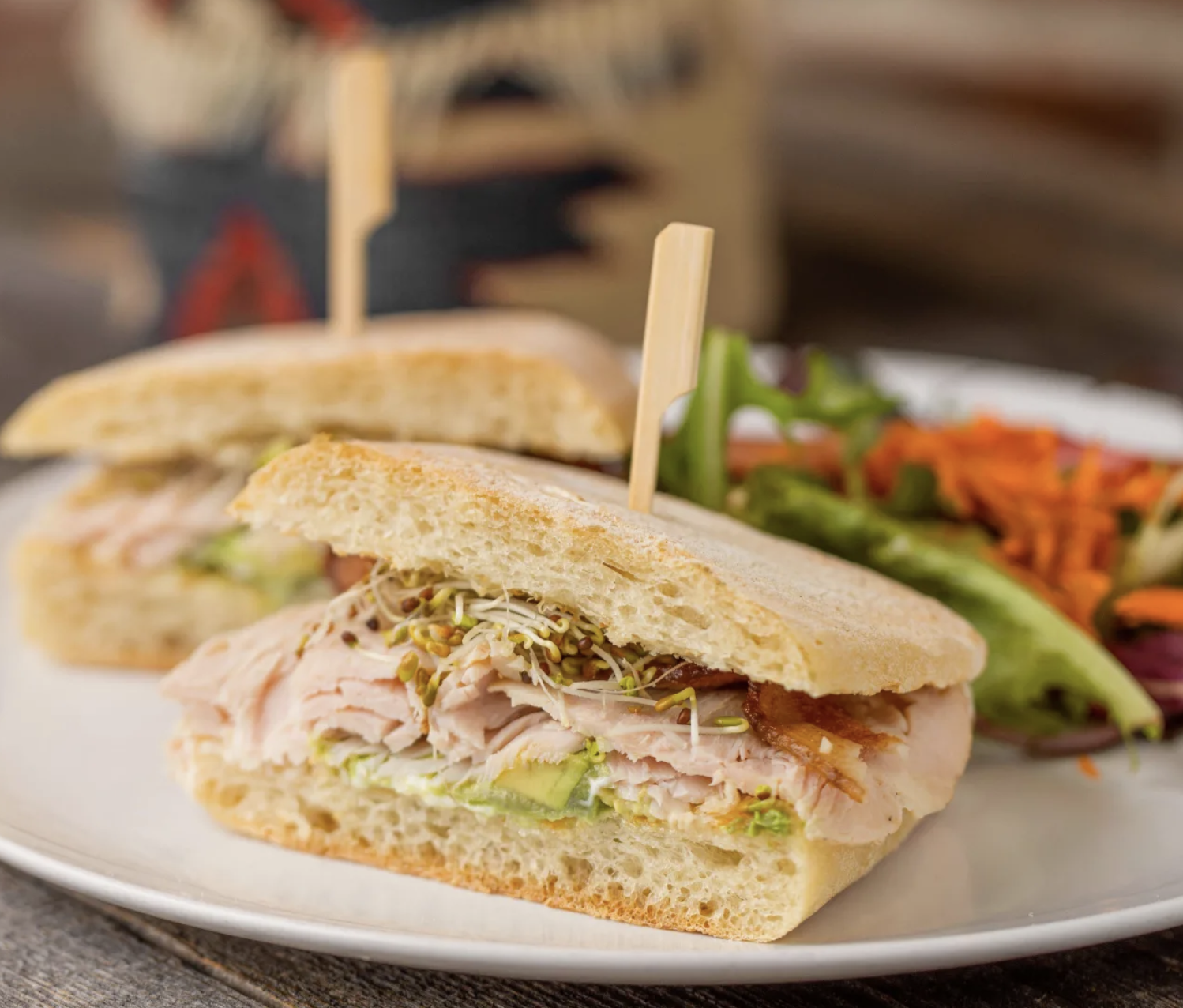 A husband and wife team that focuses on farm to table and sustainable cuisine. Their goal is to treat guests like family and serve delicious food and beverages in a quaint atmosphere. At Fig & Sprig they focus on local, seasonal produce whenever possible and lovingly craft dishes to be healthful and delicious. They take pride in keeping our ingredients locally sourced, organic when possible and sustainable. They also have wonderful vegetarian, vegan and gluten-free choices for you to consider.
Farm Table – 6209 Van Nuys Blvd, Van Nuys, CA 91401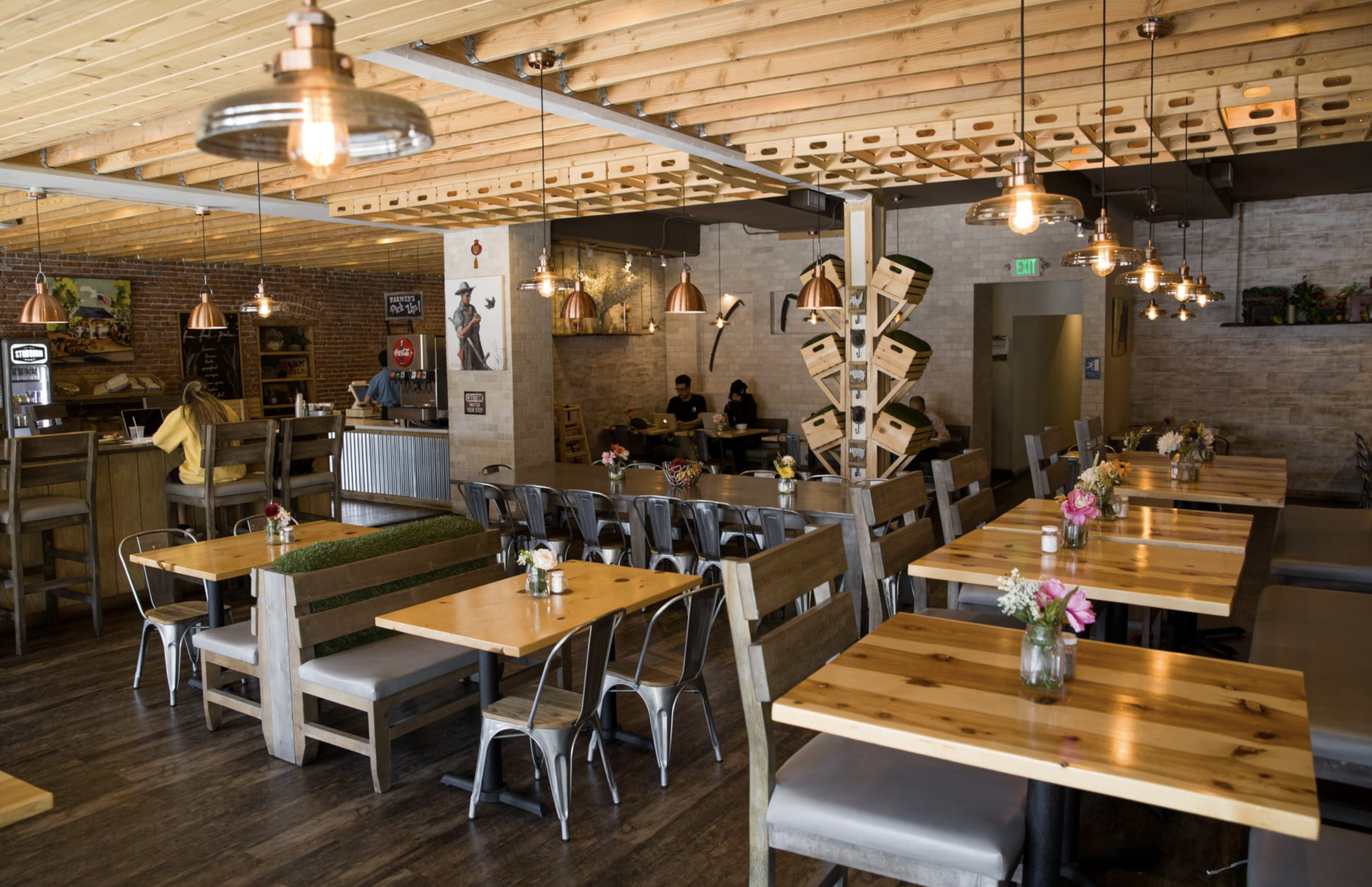 Stop by for some quick and fresh fare! The modern rustic design of the restaurant pairs nicely with the farm to table status of the food. Perfect spot for a casual lunch with friends and family.