Father's Day is nearly here! If you haven't quite figured out where to take Dad, no fear!! We narrowed down and compiled together the best activities throughout town this Father's Day so you don't have to. From the outfields to classic cars down Rodeo Drive, there's fun for all to enjoy! So read on for Out and About: Father's Day Edition.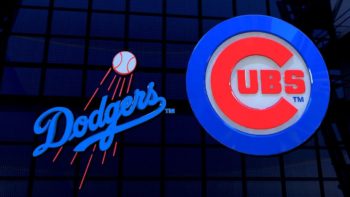 When: June 16, 4:05 p.m.
Where: Dodger Stadium
The Chicago Cubs and Los Angeles Dodgers are two of the most exciting teams in Major League Baseball, and it is always a pleasure when the two match up. Great pitching, some of the best sluggers in the game, and an energetic crowd: these are just a few things that make it so great when the Cubs and Dodgers go toe to toe. You can expect a great time at the park during Cubs vs. Dodgers games. All fathers in attendance for the nationally televised game this Sunday are encouraged to hang around the ballpark for a special Father's Day catch on the field.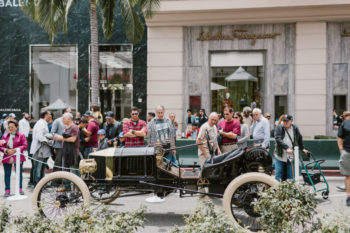 When:  June 16th, 10 a.m.-4p.m.
Where: Rodeo Drive, Beverly Hills
A Father's Day tradition for 26 years, the annual Rodeo Drive car show is free and open to the public. The coveted automobiles are displayed along iconic Rodeo Drive for auto-enthusiasts of all kinds to admire up close. This year, the event will celebrate 100 legendary years of British marque Bentley. See some of the rarest and most historic Bentley vehicles in the world, alongside some of the brand's latest creations against the backdrop of the city's most famous street. Named one of the "300 Unmissable Events & Festivals Around the World" by top travel publisher Frommer's, the Rodeo Drive Concours d'Elegance is an event you won't want to miss!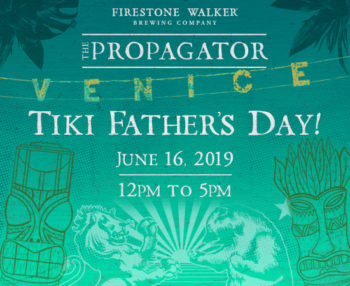 When: June 16, 12 p.m.-5 p.m.
Where: The Propagator, Venice
It's a tiki party for DAD this Father's Day as The Propagator host an outdoor celebration. Join them for tiki-inspired beers, tiki vendors and fun for the whole family! No tickets required, limited edition Mai Tai glassware available while supplies last. So grab your favorite aloha shirt and a lei because tiki-attire is highly encouraged(and your Dad likely has a collection)!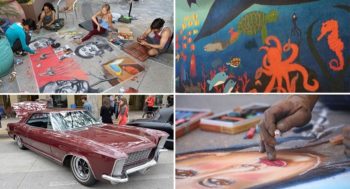 When: June 15 and 16th, 10 am-7 p.m.
Where: The Paseo, Pasadena
The Paseo, together with the Light Bringer Project, will host the 27th annual Pasadena Chalk Festival. The 2019 event, which explores the history and impact of the centuries-old artistry of street painting, will feature the spectacular work of nearly 600 dedicated and talented chalk artists. FREE and open to the public, the event is expected to attract tens of thousands of visitors as artists use more than 25,000 sticks of pastel chalk to create hundreds of life-sized murals.

When: June 16, 12 p.m.-1:30 p.m.
Where: Ronald Regan Presidential Library and Museum, Simi Valley
The Ronald Reagan Presidential Museum is pleased to offer the father in your family a day of fun-filled activities.  Enjoy a delicious barbeque buffet of tri-tip, charbroiled marinated chicken, old fashioned macaroni and cheese, barbeque beans, coleslaw, and garlic rolls.  Finish your lunch with old fashioned fudge brownies and oatmeal raisin cookies.  Spend the rest of the day touring the Ronald Reagan Presidential Museum grounds and their amazing Air Force One Pavilion. Check-in will begin at 10:00 a.m. and end at 1:00 p.m.  A professional photographer will be available to take your picture to commemorate this Father's Day.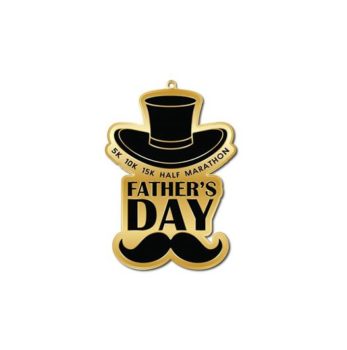 When: June 15(Long Beach) 7:30 a.m., June 16 (Van Nuys) 7:30 am
Where: 5400 E. Ocean Blvd, Long Beach, 6350 Woodley Ave., Van Nuys
For all our health guru Dads that aren't very keen on the indulgent brunch options, heres an activity for you! This low-key clock timed course is the perfect way to spend your morning and is open to the entire family!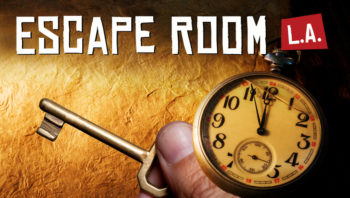 Where: 120 E. 8th Street, Los Angeles, CA 90014
If your dad likes a good mystery or horror movies, he'll love Escape Room LA. Guests are offered a chance to experience living through a horror movie and find a way to escape!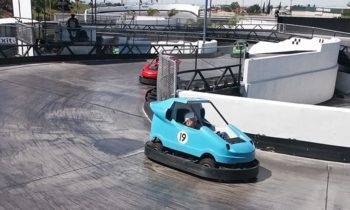 Where:  21830 Recreation Rd., Carson, CA 90745
Satisfy dad's need for speed this Father's day at Go-Kart World. Race around the track competing to the finish line!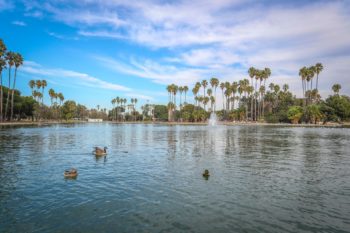 Where: 3850 Manhattan Beach Blvd., Lawndale, CA 90261
Connect with nature this Father's day! Spend some time fishing by the lake with dad bonding over food and great conversation.