The best thing about the holiday season in Los Angeles is that "Holidays in Los Angeles" can mean just about anything. Surfing in the ocean to snowboarding in the mountains, Southern California is the place to be during the holidays. Because of that, we are finding that there are timeless dining institutions that  go full out on holiday decorations every year without fail. Through them we find respite in a magical land of tinsel, garland and boughs of holly, if only for a couple weeks!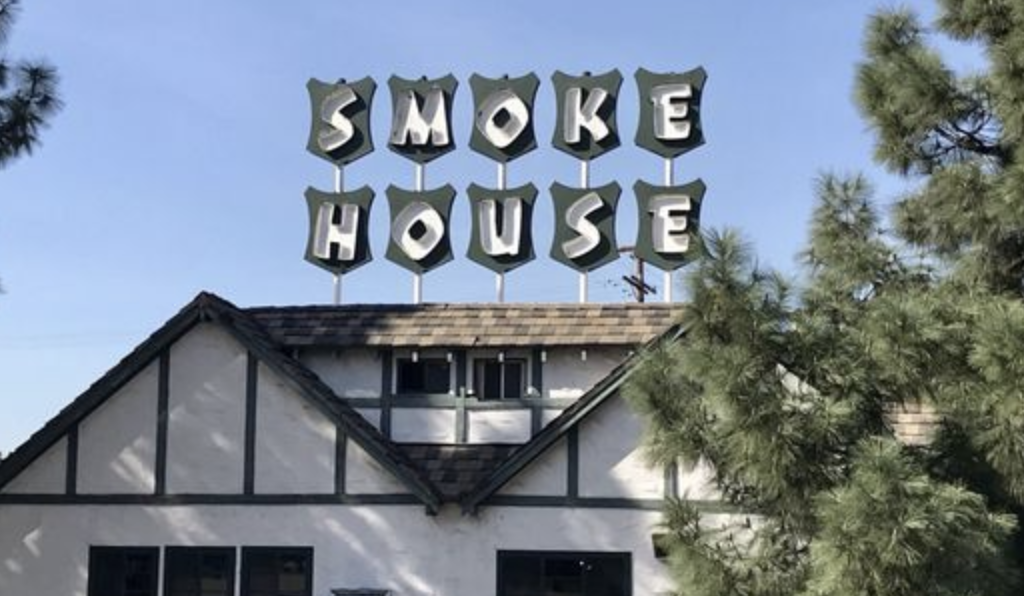 The Smoke House – 4420 W Lakeside Dr, Burbank CA 91505
It should come as no surprise that Burbank's premiere retro steakhouse, a favorite haunt for Old Hollywood, goes pretty hard on holiday decorations (including a pair or illuminated nutcrackers that stand guard near the front door). Eat some comfort food, enjoy a Manhattan, and bask in the holiday glory.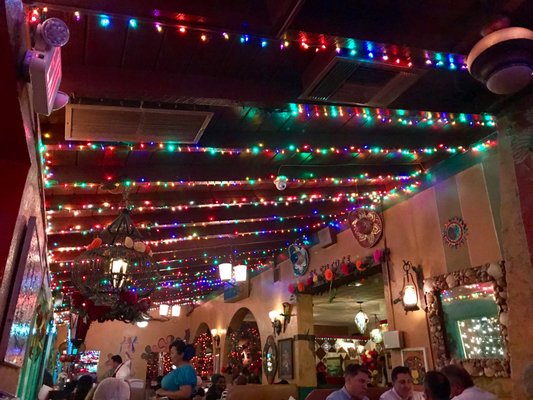 El Coyote – 7312 Beverly Blvd, Los Angeles CA 90036
Another storied local institution known for keeping its Holiday lights up all year round, El Coyote takes things one step further by draping its dark comfy booths with plastic poinsettias and installing a tree and a cute holiday displays in the foyer. Be sure to ask for your burrito "Holiday-style," smothered in both red and green salsa.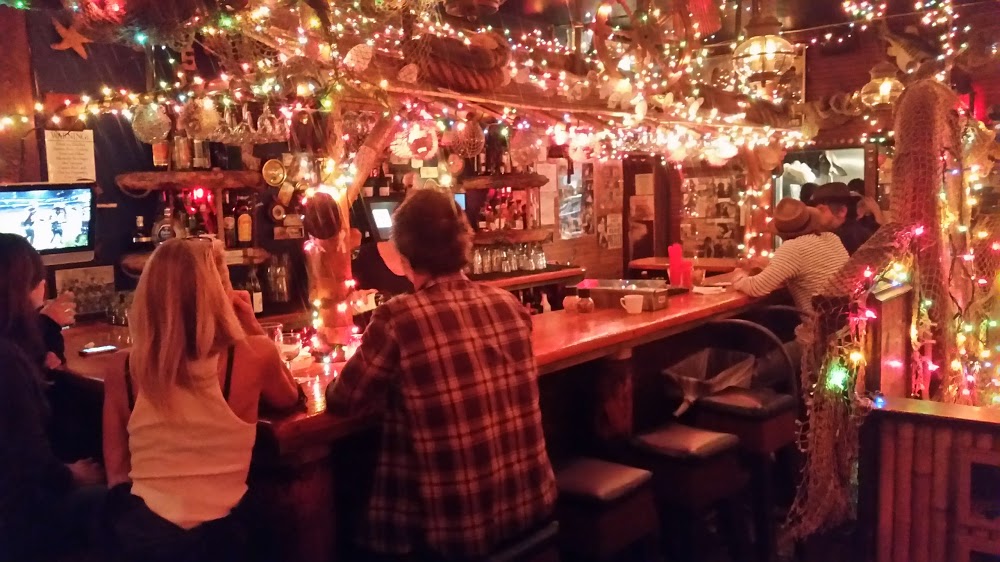 The Galley – 2442 Main St, Santa Monica CA 90405
It might not seem fair to include Santa Monica's oldest restaurant on this list, if only because the strands upon strands of multicolored Christmas lights lining its tiki-pirate ship dining room are left up all year long. However, you should probably visit the beachside favorite in December anyway, at least to sip a Mai Tai with the cheery regulars. Maybe you'll even cajole Captain Ron into telling a couple jokes.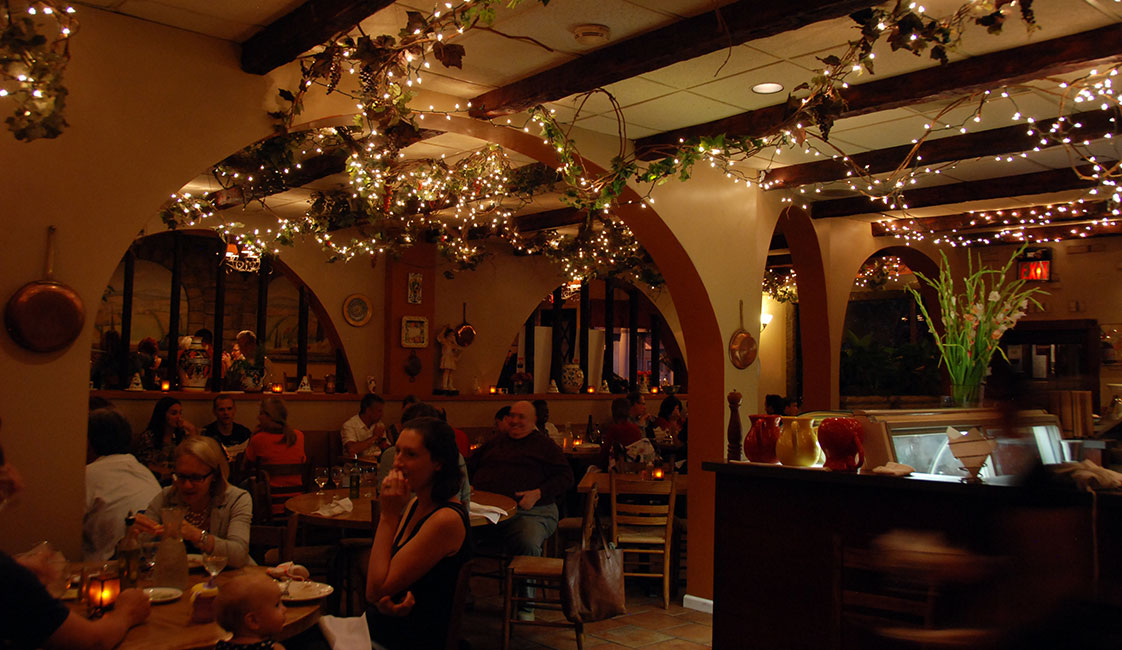 The crispy-crust, rectangular Sicilian pies served at Barone's are tasty, but the real reason to come to this Valley Glen pizzeria is the sweet 1940s décor. It's like an Italian grandmother's postwar dining room frozen in amber, complete with red carpeting and carved wood trim. As you might imagine, it looks even more amazing after the Holiday decorations go up. Plus, there is spumoni for dessert.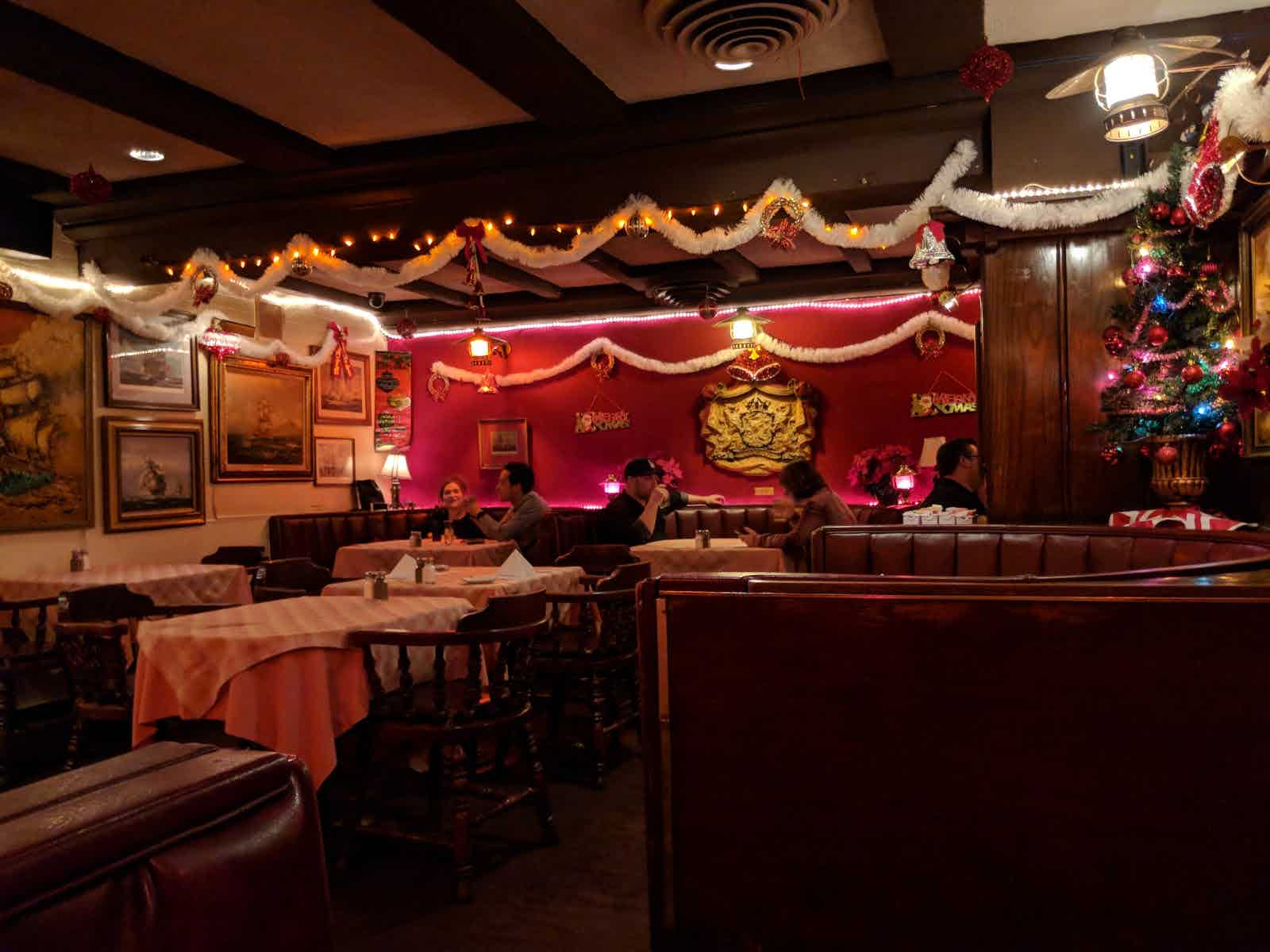 HMS Bounty – 3357 Wilshire Blvd, Los Angeles CA 90010
Rumor has it that Richard Nixon and Winston Churchill were among the famous faces known for knocking back a drink or two at Koreatown's famed 69-year-old nautical- themed dive bar. All we know is that the holiday decorations are cheery and bright, the bar snacks are solid and you always count on the Wise Man's Special to provide a Start of Bethlehem-worthy glow.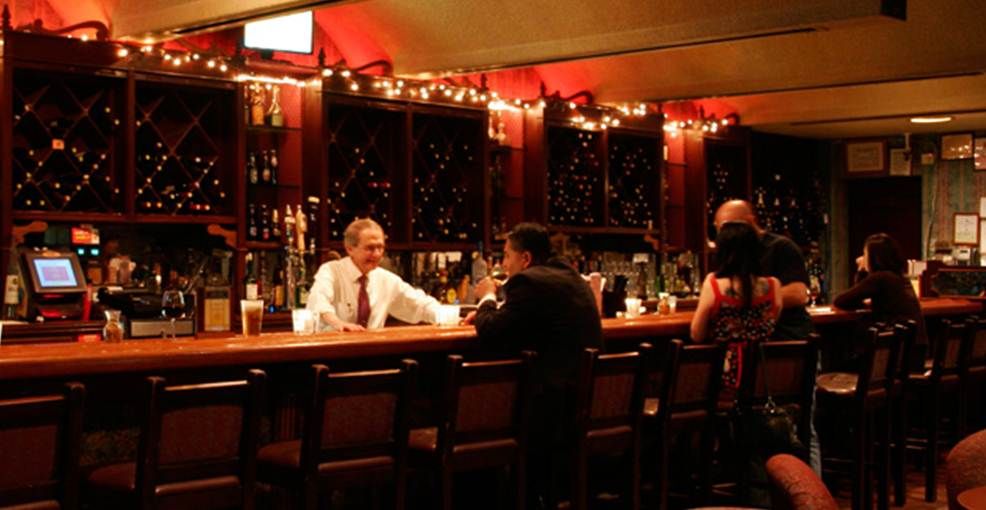 Taix – 1911 W Sunset Blvd, Los Angeles CA 90026
The sparkly holiday decorations are up at Echo Park's long-running French restaurant, including some elf dolls that look like they might come alive when your back is turned. Taix's classic French onion soup is always a good bet, but look out for the annual dessert special, Buche de Noel, which should appear on the menu the next couple of weeks.
**Content sourced from LA Magazine.