From the Los Angeles Coffee Festival to a Food & Wine experience (presented by USA Today) to The Thanksgiving Play at the Geffen Playhouse Los Angeles, this weekend's events have got you covered for all things fall. Embrace the changing of seasons, grab a friend, cozy up, and enjoy your weekend!
Friday November 8th, 2019
The Los Angeles Coffee Festival
Time: 11:00 AM – 6:30 PM
Location: Magic Box at the Reef – 1933 Broadway, Los Angeles 90007
The Los Angeles Coffee festival will be returning this fall from November 8th-10th at Downtown LA's Magic Box at The Reef. The weekend long event will feature not only stellar coffee but also delicious local food, cocktails, live music film and art. This is an event not to be missed regardless if you're a coffee aficionado or a beginner. The three day festival will include a wide variety of coffee vendors and other exciting brands including Bluestone Lane, Black & White Coffee Roasters, Minor Figures, Califia Farms, Rishi Tea, Truth Coffee and Roasting and so many more! What's more? This festival will also debut the Coffee Masters USA competition, where 16 baristas will showcase their skills head-to-head across a broad range of disciplines.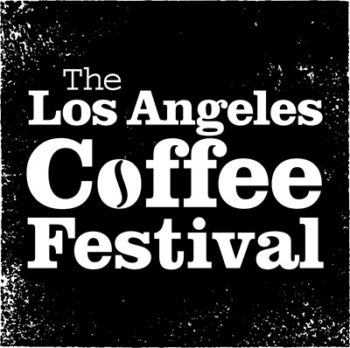 COCO at the Hollywood Bowl
Time: 8:00 PM
Location: Hollywood Bowl
To celebrate Dias de los Muertos, the Beloved Oscar- winning Disney and Pixar Film is Reimagined at the Legendary Hollywood Bowl. Amazing love-to-film concert experience will feature live orchestra and digital projection on the shell of the historic venue.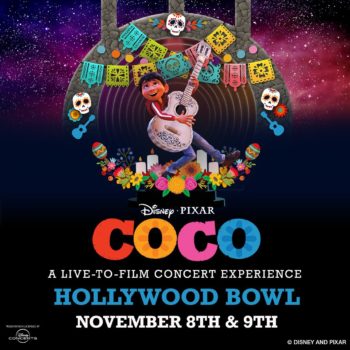 Los Angeles Philharmonic
Time: 11:00 AM
Location: Walt Disney Concert Hall
The incomparable Yuja Wang plays John Adams' newest piano concerto, and Gustavo presides over Stravinsky's pulse-pounding vision of pre-historic Russian rituals. Programs, artists, dates, prices, and availability subject change.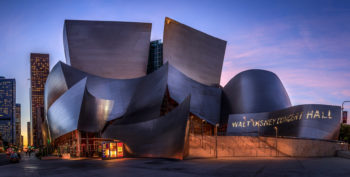 Saturday November 9th, 2019
Martha Stewart's Wine & Food Experience presented by "USA TODAY"
Time: 1:00 PM – 4:00 PM
Location: Los Angeles Center Studios – 1201 W 5th St, Los Angeles, CA 90017
Tickets: HERE
The USA Today Wine & Food Experience presents rich and colorful moments for guests to taste, savor, and explore the Los Angeles culinary scene, from local trends to regional traditions. Enjoy the Grand Tasting: a gourmet showcase by local chefs, emerging talent and nationally renowned culinary leaders who mix with patrons in a convivial setting. Lively cooking demonstrations, chef meet and greets, and seminars deliver unforgettable experiences for fans, connoisseurs, partners, purveyors, and industry personalities. Indulge in the VIP experience for an hour early admittance into the experience, plus a chance to mix and mingle with chefs.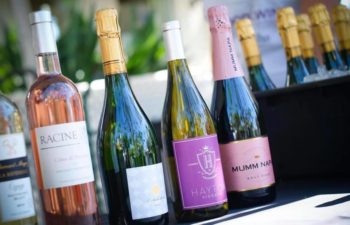 Opening Night of Moonlight Forest Lantern Art Festival
Time: 5:30PM, 7:00PM & 8:00PM
Location: Los Angeles County Arboretum and Botanic Garden – 301 N Baldwin Avenue, Arcadia, CA 91007
The 2019 festival will be more spectacular than ever with dazzling new lanterns and interactive experiences. Step into the jaws of a humongous shark or dive under the sea with fantastic fish in Ocean Visions. Experience a winter wonderland in our new Polar Dreams display. Children will find bright circular swings and other interactive delights in Children's World. Visit with your family, friends, and holiday guests for a highly memorable evening.
Created by skilled artisans from China's Sichuan province, the Arboretum has partnered with Tianyu Arts & Culture Inc. to celebrate the time-honored tradition of lantern art.
**The festival will run through January 12th, 2020.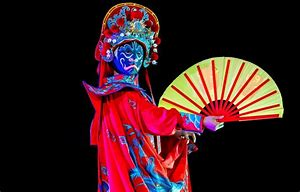 Dessert Goals Festival Weekend 1
Time: 12:00PM – 6:30PM
Location: Evolve Project LA – 1921 Blake Avenue, Los Angeles, CA 90039
Because dessert is always a good idea, Dessert Goals is back in LA for our Tie Dye Tiki edition presented by Chase Sapphire®! Get your tie-dye and tropical prints ready and head to Evolve Project in Echo Park on November 9 & 10 + 16 & 17 for all of the desserts!
Vendors Include:
Afters Ice Cream
Colorado Donuts
Sweet n' Hollow
The Pie Hole
Stuffed Cookies
Pop't By Lily
The Dirty Cookie
Pacific Organic Pops
Amborella Organics
Fancy Flavors
Lee'Poof
Jessie's Nutty Cups
Churro Service
ChilOSO Gummy Bears
Pops Artisinal Creamery
Small Cakes OC
Bearology
Cookie Dough Dreams
Drunken Cake Pops
TeaArias
Famous Apples
Ubatuba Acai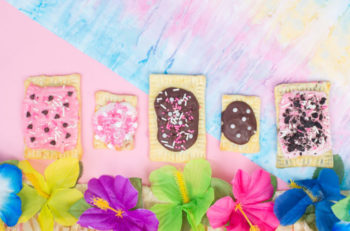 Sunday November 10, 2019
Griffith Park Harvest Festival
Time: 11:00AM to 7:00PM
Location: 4730 Crystal Springs Drive, Los Angeles, CA 90027
The Griffith Park Harvest Festival offers family fun, with a day of Kidzone activities, music, pie-eating contest, games, and a screening of "Coco" under the stars.
Food trucks offer food for purchase. The beer garden offering local craft brews is curated by the L.A. County Brewers Guild.
The Festival is held below the merry-go-round. All proceeds benefit L.A. City parks.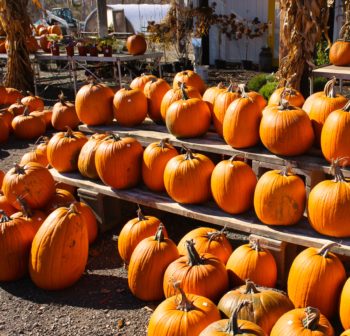 Exhibition – Antarctic Dinosaurs at the Natural History Museum of Los Angeles
Time: 9:30AM
Location: Natural History Museum of LA – 900 Exposition Boulevard Los Angeles CA 90007
Trace the footsteps of the explorers who made this dangerous journey a century ago, and join scientists from our Museum and Chicago's Field Museum as they dig for fossils today! Then step through a portal into Antarctica's past and discover a lush continent full of trees, giant amphibians, and dinosaurs—including the 25-foot-long, "cold-crested killer," Cryolophosaurus. Meet 4 new species of dinosaur, all discovered within the last 30 years.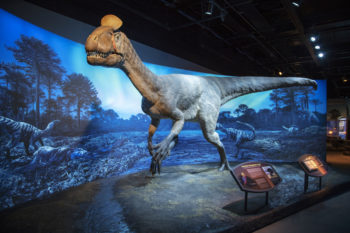 The Thanksgiving Play at Geffen Playhouse
Time: 2:00PM
Location: Geffen Playhouse Theater – 10886 Le Conte Avenue, Los Angeles CA
How does one celebrate Thanksgiving and Native American Heritage Month at the same time? In Larissa FastHorse's biting satire, this is the question facing three "woke" white thespians tasked with devising an elementary school pageant about the first Thanksgiving while avoiding any culturally appropriative missteps. A roast of the politics of entertainment and well-meaning political correctness alike, The Thanksgiving Play puts the American origin story itself in the comedy-crosshairs.