Rodeo Realty's Josh Flagg current listing recently featured in the LA Times Hot Property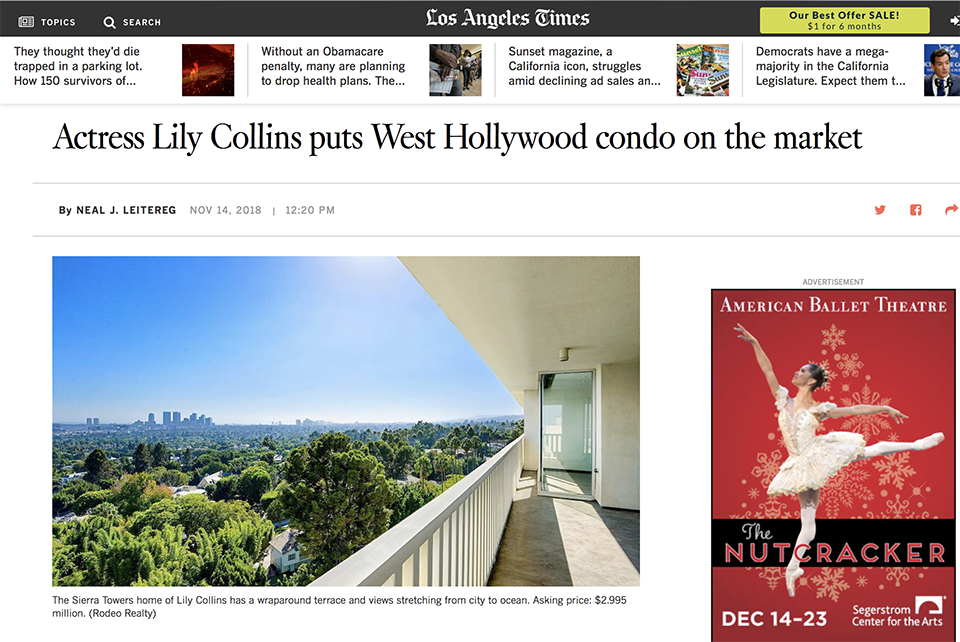 Josh Flagg of Rodeo Realty Beverly Hills currently holds the listing for actress and model Lily Collins West Hollywood Condominium. The Jack A. Charney designed high-rise-Sierra Towers was built in 1965 and is a corner unit with approximately 1,700 sq. ft of space.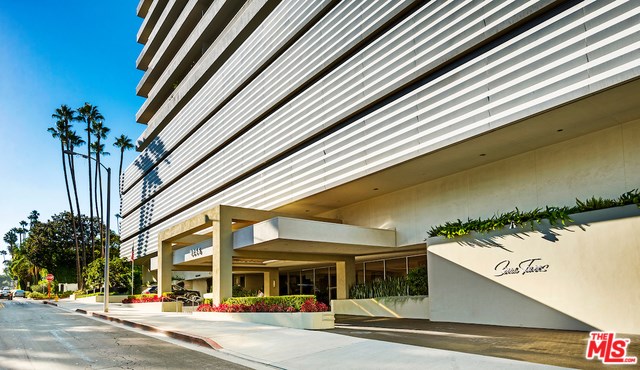 As the publication notes…
"Lily Collins is ready to fly the coop in West Hollywood, listing her condominium of about a decade for sale at $2.995 million".
The spacious abode features walls of windows with stunning views of DTLA to Century City. The LA Times goes on to note additional highlights of the West Hollywood property and Lily Collins most notable roles. Stating as follows of the property…
"The main living area is largely devoted to open-plan space and consists of living and dining rooms, a wet bar and an updated kitchen. A custom walk-in closet/dressing room and a built-in office are part of the master suite. A private terrace extends the living area outdoors. The condo also features full service and has valet parking, 24-hour security and a swimming pool.

Sierra Towers Condominiums- West Hollywood

Collins, 29, is the daughter of musician Phil Collins and antique dealer Jill Tavelman. She got her first taste of show business at the age of 2 with a role on the BBC show "Growing Pains." Since then, Collins has scored film roles in "Mirror Mirror" (2012), "The Mortal Instruments: City of Bones" (2013) and Warren Beatty's "Rules Don't Apply" (2016)."
The Property has already been featured in DIGS and the Chicago Tribune.
For additional information on the listing click here:
To view the original article click here: