Looking to ring in the new year with great food and entertainment? From a celebratory meal in Downtown Los Angeles to a Southeast Asian inspired meal in Santa Monica to a time traveling meal in Glendale… look not further, we have got you covered!
Abernethy's at The Music Center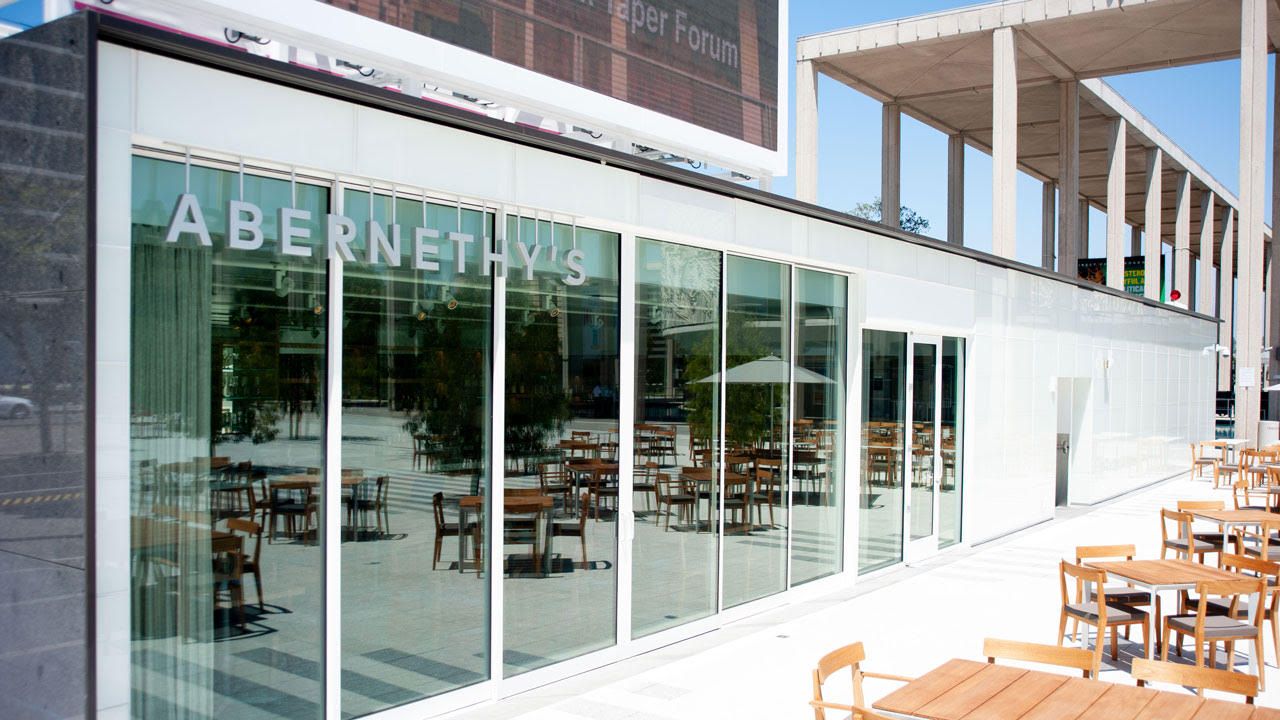 220 N Hope Street, Los Angeles, CA 90012
Located at The Music Center Plaza, Abernethy's invites Angelenos to ring in the New Year with a celebratory meal featuring Chef Jason Fullilove's Modern Soul Food. Fullilove's five-course prix fixe menu highlights dishes that evoke feelings of warmth and comfort, including Shrimp Bisque, Parsnip Soup, Crab Toast, Grilled Little Gem Salad, Curry Fried Cauliflower, Roast Free-Range Chicken, BBQ Bone-in Short Rib, Shrimp 'n Grits, and Squash Agnolotti. Pricing is $79 per person. Reservations available on OpenTable from 5pm to 10:30pm. A limited a la carte menu will be available at the bar for walk-ins and those seeking a more casual experience.
AKASHA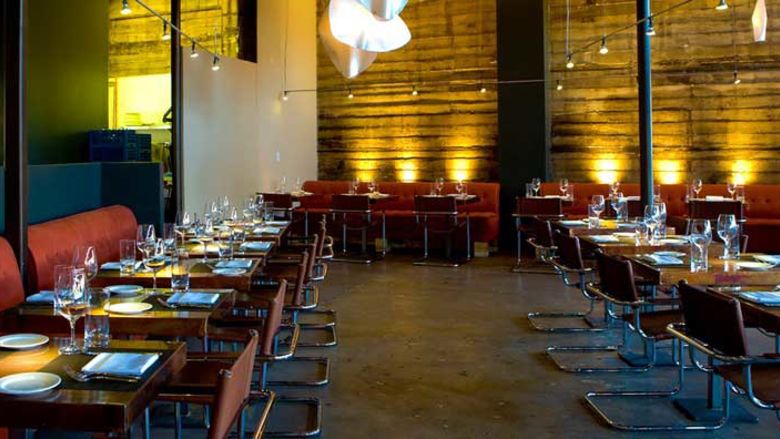 9543 Culver Boulevard, Culver City, CA 90230
On New Year's Eve, AKASHA in Culver City rings in 2020 with a la carte specials, including Roasted Oysters, Iceberg Wedge Salad, Parker House Rolls, Bone-in-Ribeye for Two with Salsa Verde or Mustard Cream Sauce; and John Dory with Melted Leeks and Meyer Lemon Vinaigrette. Sides include Loaded Pommes Purée with Cheddar Cheese, Bacon and Chives; or a Mushroom Sauté of King Trumpets, Beech and Cremini. Complete your NYE dinner with a dessert of Olive Oil Cake with Schaner Farms Lemon Curd and Tangerines. All holiday specials are served in addition to AKASHA's daily market-fresh menus.
APL Restaurant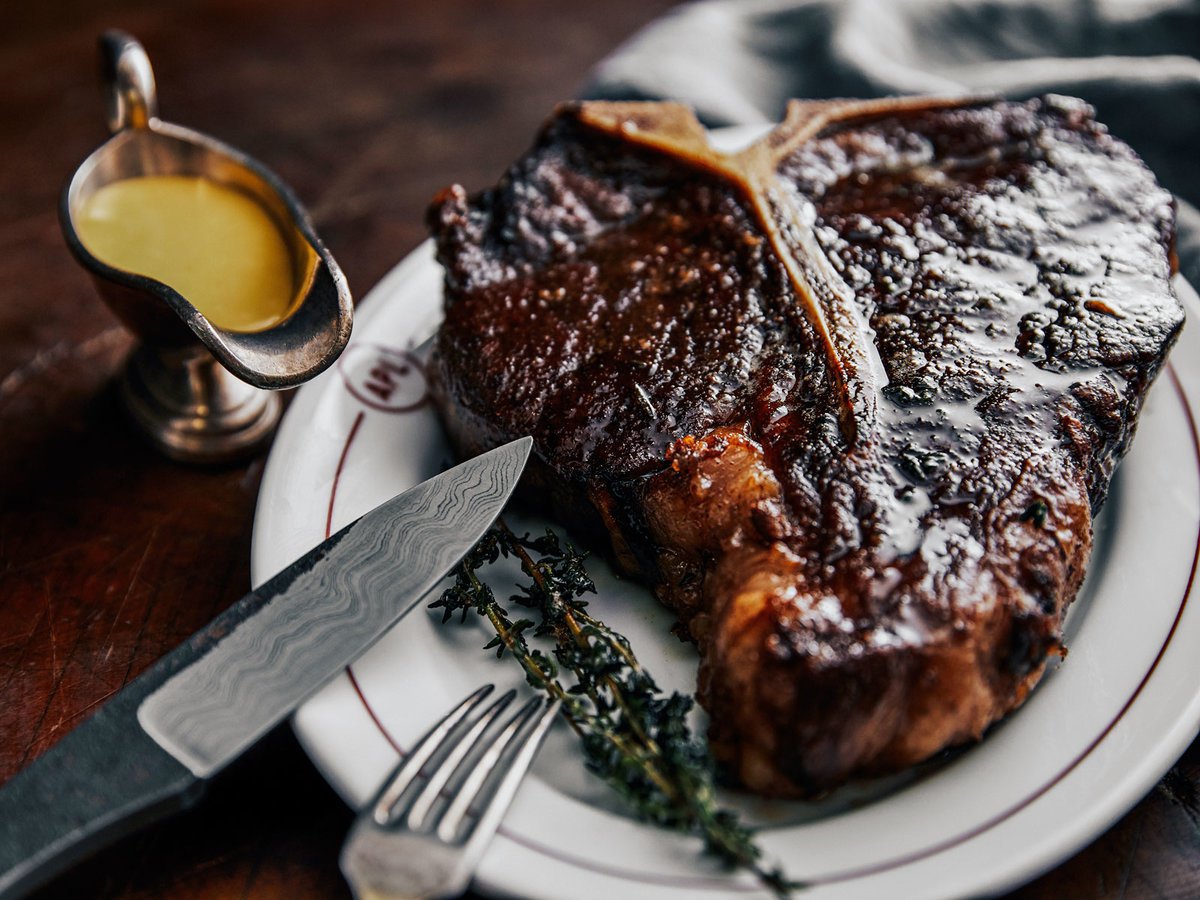 1680 Vine Street, Los Angeles, CA 90028
Adam Perry Lang first built a following in Hollywood by serving "Serious Barbecue" on Jimmy Kimmel's backlot. He switched from smoked meats to house-aged steak and opened a restaurant down Hollywood Boulevard in 2018. On New Year's Eve, APL is offering three prix fixe menus and an a la carte Small Bites Menu. The Three-Course Menu features Burrata, Wet-Aged Ribeye (Dry-Aged available for $20), family-style sides (Broccolini, Pomme Purée), and Chocolate & Cognac for dessert. Pricing is $75 per person. The Five-Course Menu ($125) adds Beef Tartare to start and Seared Scallops with crab bisque and butternut squash. Priced at $175, the decadent Seven-Course Menu starts with Oysters & Champagne and adds Meyer Lemon Sorbet to the feast.
Bourbon Steak Los Angeles – "Odes to Epicurean Eras"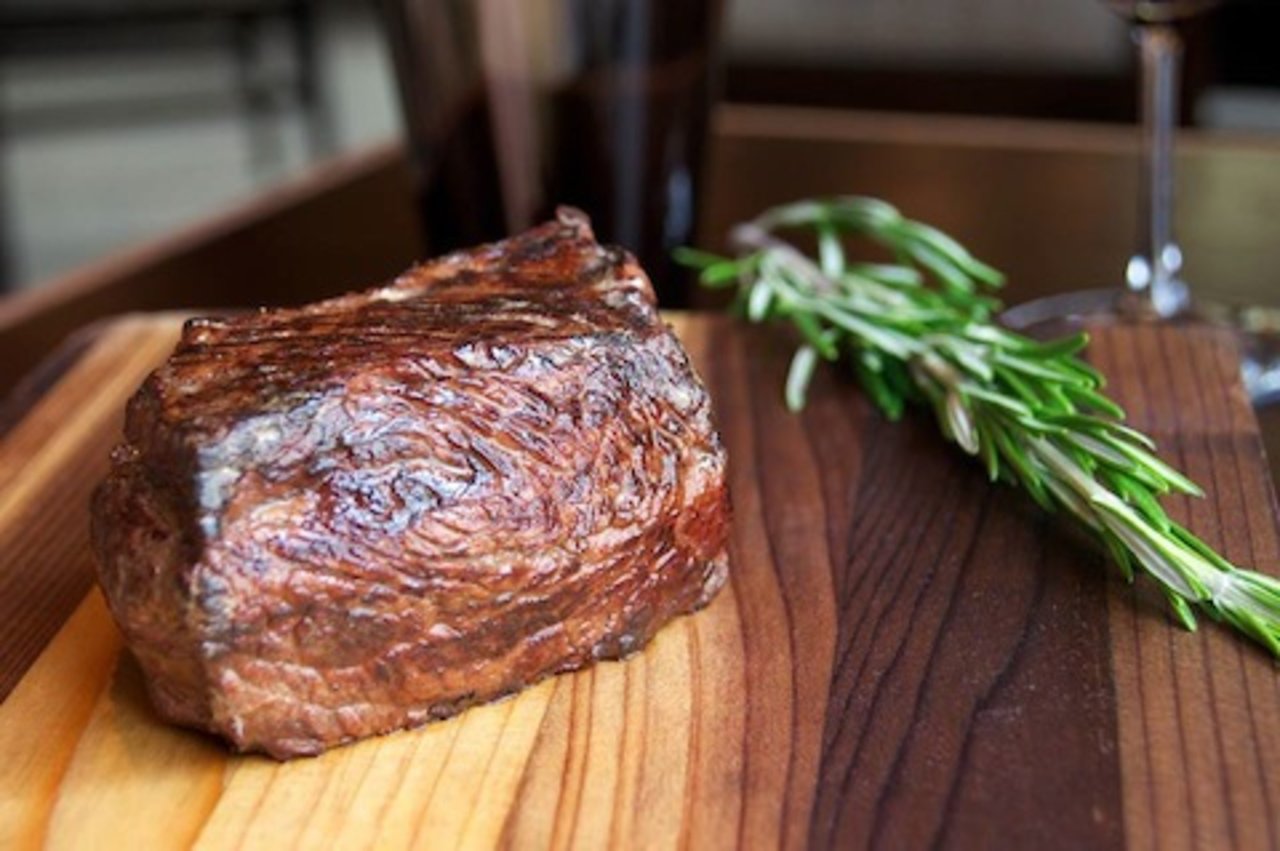 237 South Brand Boulevard, Glendale, CA 91210
Located at The Americana at Brand in Glendale, Michael Mina's modern steakhouse is serving a special "Odes to Epicurean Eras" prix fixe menu with dishes spanning the 19th and 20th centuries. Starters include shrimp cocktail (1960), Bibb Lettuce Waldorf (1893), Little Gem Caesar Salad (1924), truffle artichoke veloute (1820), Oysters Rockefeller (1889), and the supplemental Michael Mina's Caviar Parfait ($70, 1990). Main course selections feature Surf & Turf (1950), Wagyu Flat Iron Steak Diane (1950), aged duck breast & duck leg confit (1960), Colorado rack of lamb (1930), red snapper bouillabaisse (1980), Salmon en Papillote (1840), and two supplements: 20 oz prime bone-in ribeye ($16, 1822) and 2.5 pound Lobster Thermidor ($28, 1896). For dessert, choose from chocolate cream pie (1897), lemon sorbet (1670) or go all the way back to 776 B.C. for cheesecake. Pricing is $105 per person, with optional wine pairing available for an additional $65.
Cassia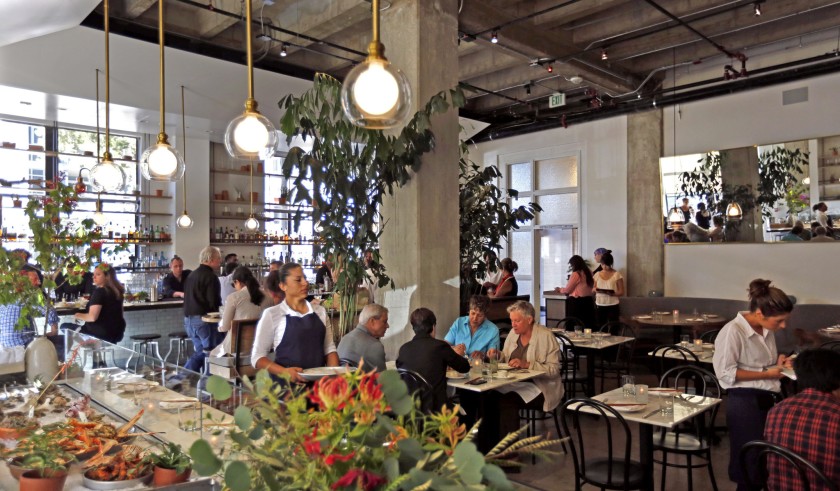 1314 7th Street, Santa Monica, CA 90401
Taking its roots from Bryant and Kim Ng's culinary heritage and experiences, Cassia celebrates the fresh, vibrant flavors of Southeast Asia. Cassia is serving a family-style New Year's Eve prix fixe menu for $95 per person. Alongside Cassia signatures like Chickpea Curry and Whole Grilled Sea Bass, new dishes include Caviar with salted egg yolk crackers, seaweed crème fraîche & red onions; Smoked Beef Short Ribs with spicy Chinese BBQ sauce, Bibb lettuce & herbs; Spicy Duck Dry Sesame Noodles with scallions and more. Sommelier Marianna Caldwell is offering a $20 beer flight featuring Bryant's favorites; $45 wine pairings and sparkling sake to pair with caviar. There's also a limited a la carte menu on the covered and heated patio for walk-ins and those seeking a more casual experience.