In California, zen is pronounced "oh-hi." Located in the Ventura Valley, this town of roughly 7,500 people has long been a destination for burned-out Angelinos seeking renewal. Casual travelers and day-trippers need not be discouraged by Ojai's reputation as a mystical hotspot. Even if you're not in the mood for something as ambitious as enlightenment at a retreat, there is an abundance of pleasures to seek out – from fresh produce to glorious hikes to close encounters with nature. As for the origins of the town's name, "Ojai" means "nest" in the Chumash language. In other words, once you're here, you may never want to leave.
Morning
Ojai Certified Farmers Market
There is no better place to begin exploring Ojai than this favorite hub of visitors and locals alike. An outdoor event that takes place Sundays year-round, the Farmer's Market is located behind the Arcade in downtown. You may come for the organic food – and you will find everything from jams to beeswax to fresh seafood – but you'll likely be just as delighted by the atmosphere and all-around vibe. Vendors include such local mainstays as Ojai Olive Oil. The prime location also makes it simple enough to move on from the market to the rest of the town.
Boutique shopping
Without a box store or franchise chain in sight, Ojai's downtown instead spotlights fine art, clothing, hand-crafted jewelry, and home furnishings in more than 50 specialty shops and galleries. Browse the shelves of Bart's Books, the largest independent outdoor bookstore in the country, or drop by Primavera Gallery to peruse its collections of fine artwork.
Ojai Valley Museum of History and Art
Looking to explore not merely Ojai's shopping and markets, but its unique past? For that, head to this former Catholic church, which houses historical artifacts, photographs, exhibits as well as local contemporary art. The former St. Thomas Aquinas Catholic Church, which was included on the National Register of Historic Places in 1995, became the museum's home in 1996.
Azu Restaurant & Bar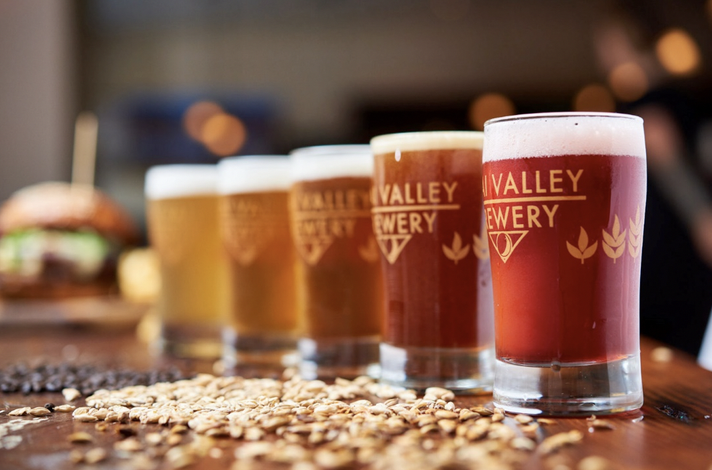 Ojai grows a lot more than just olives and lemons. One example? The Ojai Valley Brewery uses local ingredients like sage and pear to produce its lineup of beers. At Azu Restaurant & Bar, the brewery has a taproom where you can sample what's on draft. Moreover, some of their ales and lagers are now bottled, meaning you can take a taste of Ojai back with you.
Afternoon
Ojai Meadows Preserve
In addition to sheer beauty, this protected meadows and wetlands area boasts plenty of hiking and a plant nursery. The land protection non-profit Ojai Valley Land Conservancy manages close to 2,300 acres. Of this, 2,000 acres are free for the public to enjoy.
Beekeeping at the Ojai Valley Inn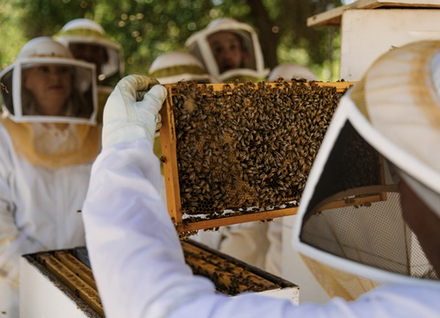 Get some face time without being stung. This 90-minute beekeeping tour at Ojai Valley Inn lets you don a protective suit, including the requisite hat, face screen, and gloves, before showing you the ins and outs of honey production. If that wasn't appealing enough, the tour naturally includes a tasting of jars of honey from around the county.
Ojai Bike Trail
One side of the nine-mile Ojai Valley Trail is paved for joggers, bicyclists, and dog walkers. On the other side of a fence is a dirt path used for horseback riding. Meanwhile, the Ojai-Ventura Bike Path traverses 15 miles and is ideal for casual walkers, runners and mountain bikers.
Gray Whale Watching
If you're up for an excursion off the land, a 30-minute drive from Ojai will take you to Ventura Harbour, where Island Packers Gray Whale Watching departs from. The three-hour-plus cruise promises to bring you up close to various marine mammals – not only whales but other species such as dolphins – in the Santa Barbara Channel.
Evening
Casa Barranca Tasting Room
Located in downtown Ojai, Casa Barranca prides itself on having been the first certified organic winery in the Santa Barbara region. Now almost two decades later, it produces more than 5,000 cases of wines, from reds to whites to roses, all from organic grapes.
Dining at the Vine
After a day (or a few days) exploring all that Ojai has to enjoy, settle in for dinner at The Vine, which features live music six nights a week. The exception is Thursdays, which instead offers music as well as a spoken word performance. The dinner menu includes tapas, salads, tortillas, and quesadillas. For a late-night treat, try the bacon-wrapped dates or baked brie.