With a new month comes new activities and events! Although November is already here and almost gone, there are still plenty of things to do this month. Therefore, here are some of the best events happening in and around Los Angeles that you should consider adding to your weekend calendar.
With all the hustle and bustle of our weekday routine we bring you a curated list of the weekends top activities happening throughout the city of stars.
Limited engagements taking place this Nov. 16th-18th
Event highlights include a Chinese Lantern Festival, the Great Los Angeles Walk, and an Enchanted: Forest of Light at Descanso Gardens. So, make sure to grab your tickets now as these events are sure to sell out!
Friday, Nov. 16th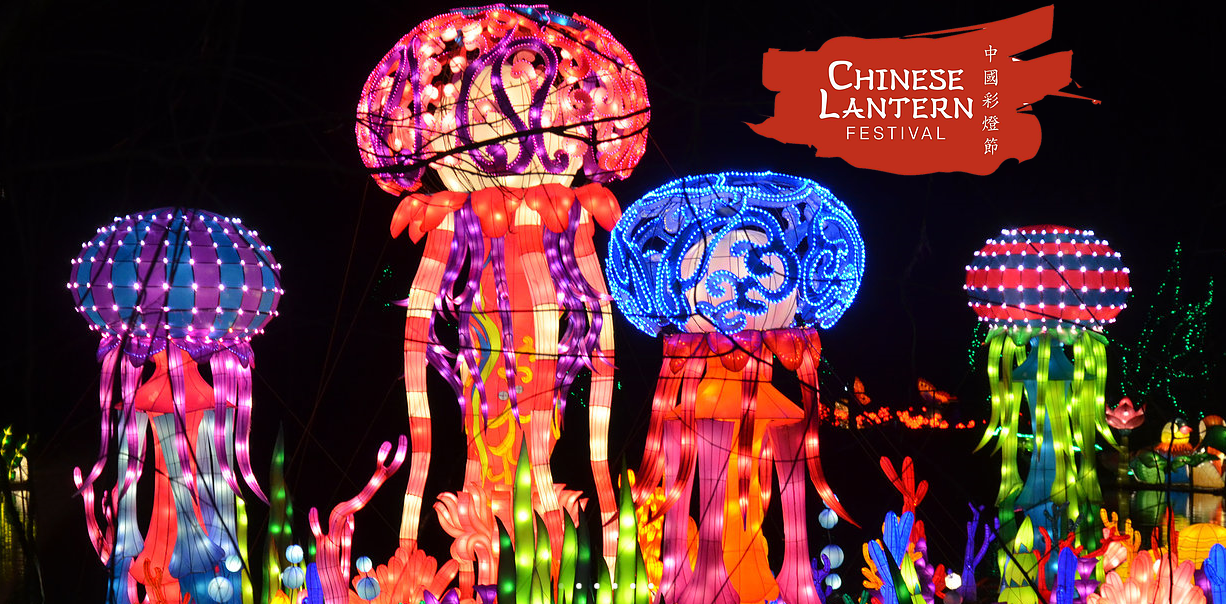 Location: The Fairplex at Pomona
This specially crafted multicultural event features more than 1,000 handcrafted pieces that create a plethora of beautiful color and light displays.
This year's theme is "The Wild," which will feature animals represented in lanterns from five different areas of the world, Oceania, Africa, Antartica, Asia, and America. The event will be held at from November 15 – January 16 at The Fairplex at Pomona from 5:30 – 10 p.m. on Thursday – Sundays, including holidays. For additional information, click HERE.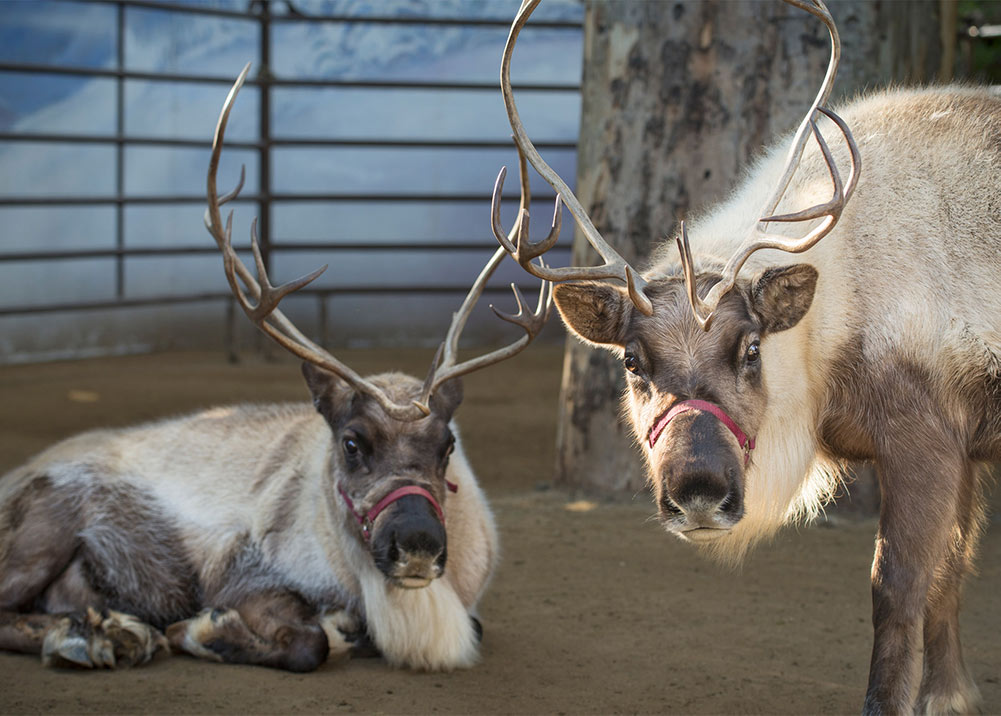 Location: Griffith Park
LA Zoo will be decorated in winter splendor during Zoo Lights. While the adult portion will feature a happy hour lounge and live entertainment, kids will get to enjoy Reindeer Village. How old were you when you found out Reindeer are real? If your answer is today years old, your welcome(if not congratulations on knowing your mammal species) and also your in luck. This holiday season you'll find your antlered friends hanging out in Reindeer Village at Griffith Park. Along with Comet and Blitzen as the main attraction, the zoo will also be decked in bells of holly. Just Kidding. But it will feature a splendor of winter decor and sites for all to enjoy.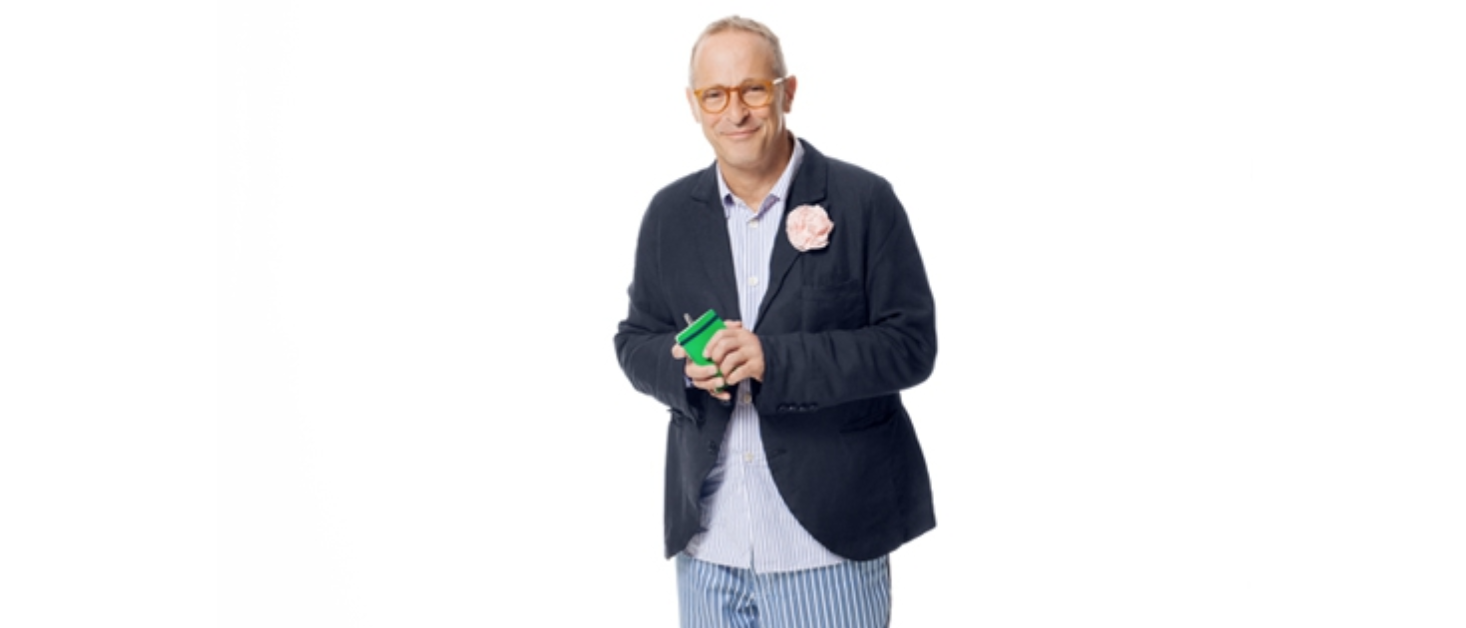 Location: Royce Hall, UCLA Center for Performing Arts
Head down to Royce Hall at UCLA for a specially crafted intimate and engaging event with David Sedaris. The event, which takes place annually, sees the bestselling author reading newly written work that has not yet been packaged and published in a collection of essays or otherwise. The program is put on by UCLA's Center for the Performing Arts. Sedaris' first reading at the famous L.A. university happened on Nov. 6, 1998, making this a near-perfect 20th anniversary for the yearly visit. This event kicks off at 8 p.m. For tickets and more information, you can visit the link here.
Saturday Nov. 17th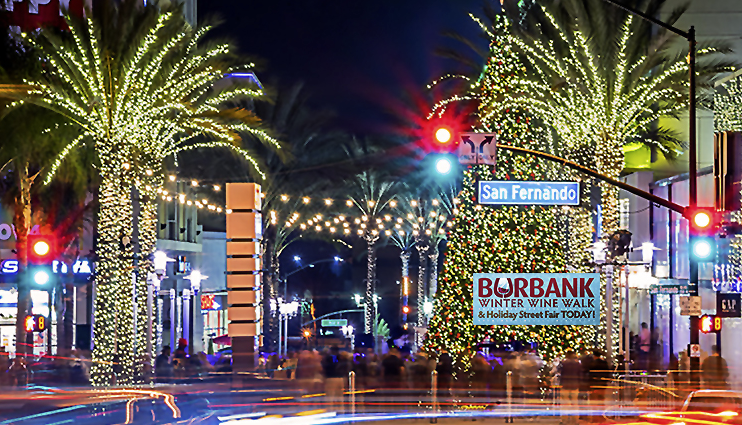 Location: San Fernando Blvd, Burbank
Burbank's Holiday Street Fair will take place November 17 at noon, but after 4 p.m., you and your 21+ friends can enjoy the Winter Wine Walk. The event gives you a complimentary tasting cup.  Enjoy the multitude of wine and beer tasting spots around San Fernando Blvd. During your walk you can also enjoy the live entertainment, holiday lights, and even snowfall! For info on this event, click HERE.

Location: Pershing Square, DTLA through Santa Monica
Grab your tennis shoes and participate in The Great Los Angeles Walk! The 13th annual event will be held November 17 and begins at 9 a.m. in Downtown at Pershing Square and goes all the way to the ocean by way of Santa Monica. To join in on the all-day strut, email greatlawalk@mail.com. No entry fee is necessary. To learn more on this event, visit this link: www.greatlawalk.com/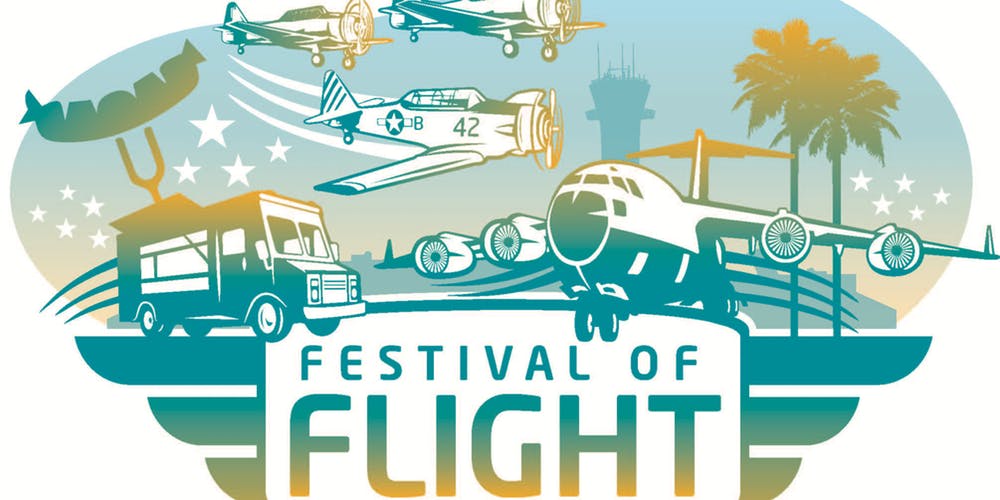 Location: Long Beach Airport, Long Beach
Enjoy a day of fun and airplanes at the Taxiway B at Long Beach Airport. The 2018 Festival of Flight is a celebration of flight with dozens of aircraft displays throughout the day. In addition to the aerial shows, attendees will also enjoy many activities such as helicopter tours, live entertainment, and kids activities. The event will take place Saturday, November 17 from 10 a.m. – 4 p.m. and is completely free to attend. For more details, click HERE.
Sunday, Nov. 18th

Location: Decanso Gardens, La Canada Flintridge
Experience a night filled with lights and scenery at Descanso Garden's 2018 Forest of Light now through Jan. 6th. View the large displays taking over the park for a one-mile walk. Some of the new additions added this year include the neon-lit benches around the park, the Lightwave Lake, and the dining options that overlook the body of water. The Forest of Light will open daily from November 11 – January 6. For tickets and additional information, click HERE.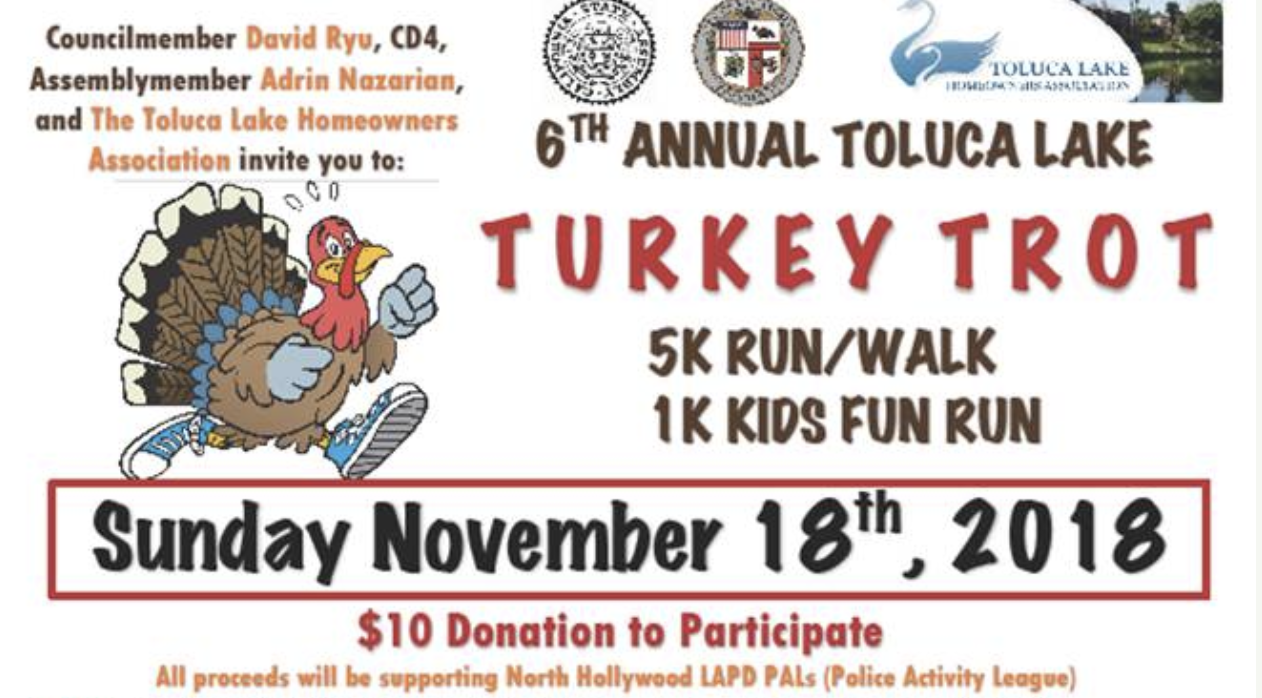 Location: Chase Bank Parking Lot, 10050 Riverside Drive, Toluca Lake, 91602
The Toluca Lake Homeowners Association invites you to The 6th Annual Toluca Lake Turkey Trot on Sunday, November 18, 2018.  To participate, there is a $10 donation and all proceeds will be supporting the North Hollywood LAPD PAL (Police Activity League). Chaired by Ryan Kugler, this year's event will prove to be fun for the entire family!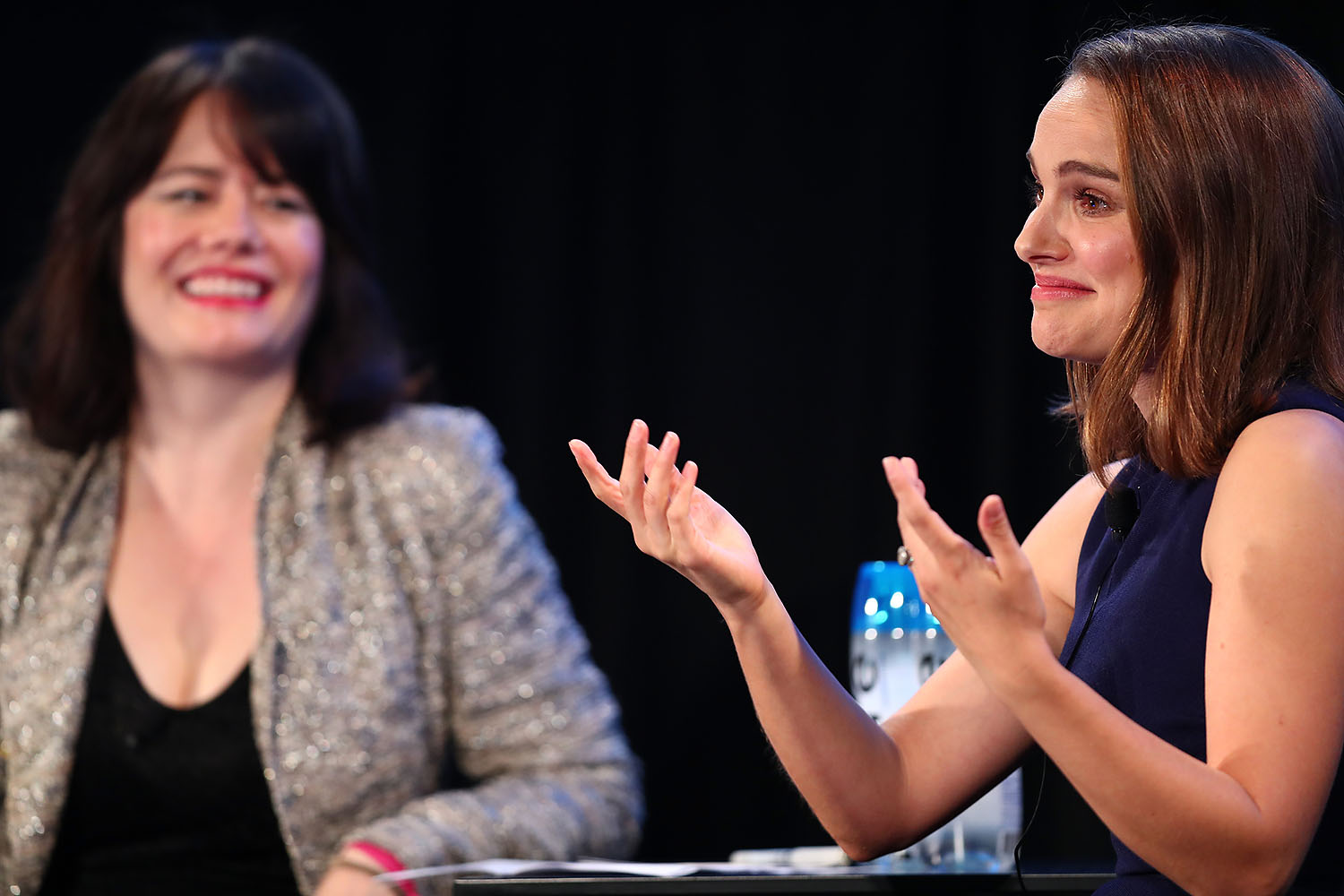 Location: The Roosevelt Hotel, Hollywood
Do you have the E! News or TMZ app on your phone? Are you always in the know of who's who and what's what in Hollywood. Well our dear Pop Culture addicts, your in luck. This weekend features NY Mag's Vulture Festival at the Hollywood Roosevelt Hotel. Come see all your favorites in music, TV, film and more in a two day festival extravaganza! This year's participants include Constance Wu, Busy Philipps, Eric Bana, Connie Britton, Chloe Grace Moretz and more. Tickets can be purchased for each event here: http://vulturefestival.com/