San Diego is that part of Southern California you think of when thinking about that quintessential beach summer day. Even Los Angeles and Orange County natives will find themselves heading south past Camp Pendleton on the 5 freeway for a weekend getaway to the beaches in San Diego and surrounding areas. We have gathered a list of our favorite hotels down south!
Cal-a-Vie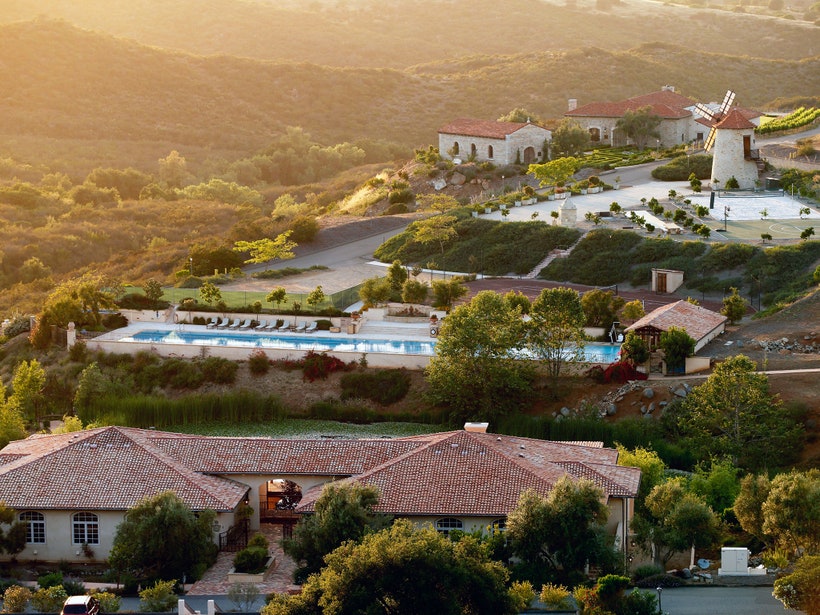 At Cal-a-Vie, you could mistakenly believe you were somewhere in the bucolic French countryside. Suites are simple and rustic and feature washed-out wooden floors, fresh flowers, and comfy, bounce-worthy beds. This is a place that offers much to do—you can wake to a sunrise hike and follow it up with any combination of spinning, or water volleyball. After a day out, head over for a massage at their world-class spa. Pair these deliciously pampering treatments with an on-site nutritionist, and you'll leave feeling like a million bucks.
Fairmont Grand Del Mar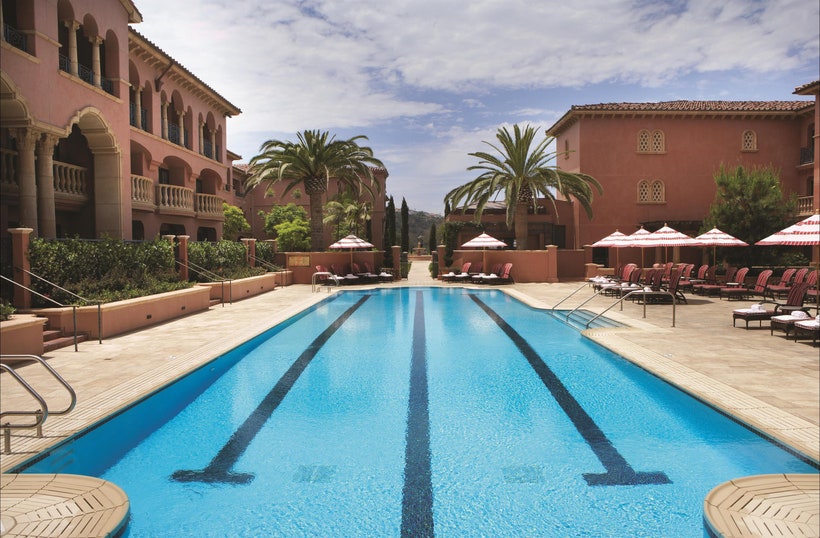 Fairmont Grand Del Mar is grand, indeed; the majestic 400-acre property, operated by the team behind The Plaza in New York City, and The Savoy, has a luxurious Mediterranean vibe thanks to a rose-colored facade, intricate ironwork, roof tiles, copper accents, and towering cypress and palm trees. The property feels a little like a palace in Spain or France —with California burritos and great surf just a few miles away.
Omni La Costa Resort & Spa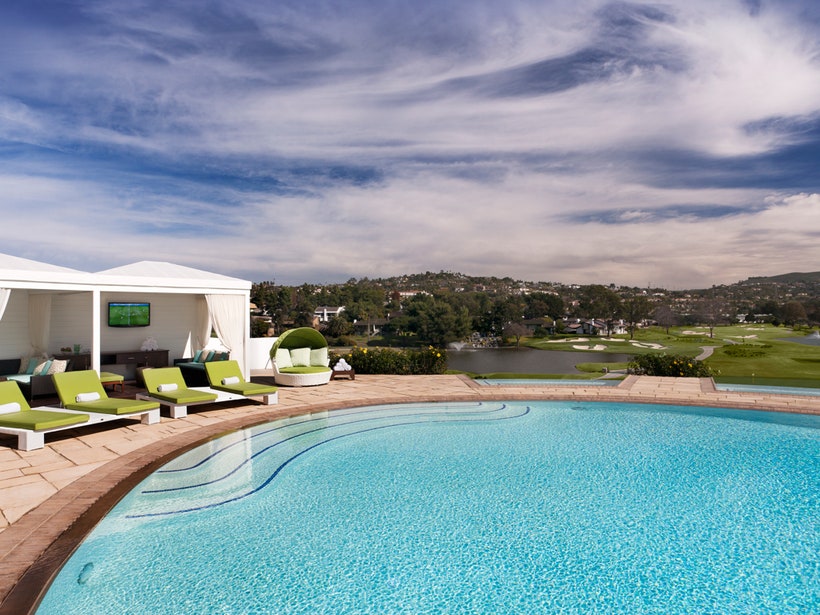 What used to be a celebrity retreat in the '60s has morphed into an expansive Mission-style resort spread out across 400 hilly acres in Carlsbad, an upscale coastal city with a surfer vibe 30 miles north of the airport. This place is all about the activities, and you can go as sweaty or as serene as you choose. The landscaping is immaculate, with palm trees, bougainvillea, and fountains. With 17 clay and hard tennis courts, a championship golf course, restaurants, and its own shopping complex, Omni La Costa feels more like a little city than a resort.
Hotel Del Coronado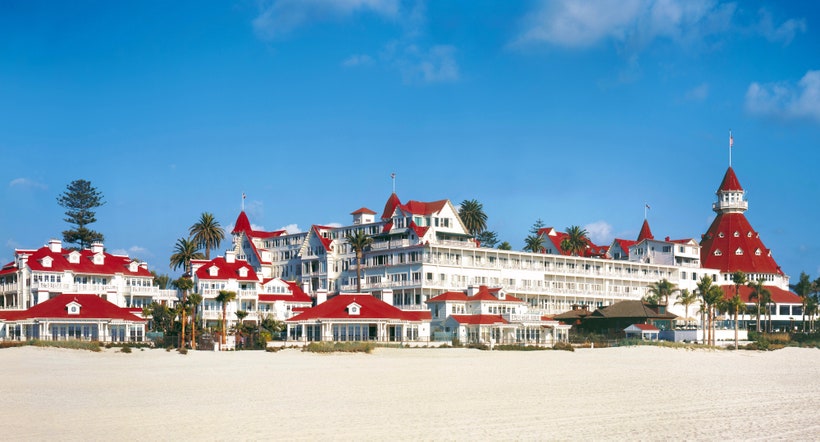 The beachfront Victorian-style hotel is grand, a San Diego icon featured in the Marilyn Monroe flick Some Like It Hot. It feels less like a traditional resort and more like a retail complex open to the public, with shops, restaurants, walking paths, and an ice skating rink during the holidays (in addition to its guest rooms). The hotel offers old-school vibes with new-school luxury—and dogs are welcome, too.
Pendry
When Montage decided to open a line of trendy, design-centric hotels geared toward the millennial traveler, the company looked to San Diego for its inaugural outpost. This bright, 12-story hotel opened in early 2017 and brought some much-needed modernity to the Gaslamp Quarter, a downtown neighborhood that veers on the kitschy, touristy side. The lobby is spacious and sophisticated with hip twists, like staffers in plaid outfits—a nod to the hotel brand's signature print.