Los Angeles is the city full of best steakhouses in the world! Over the years, various talented chefs have displayed their craftsmanship by unbelievable innovations in a steak. Our city can be called a hot spot for meat lovers as they have numerous restaurants offering the highest standard exotic cuisines and exquisite steak.  Check out this list of some of the juiciest steaks in the city!
APL Restaurant
1680 Vine St Los Angeles, CA 90028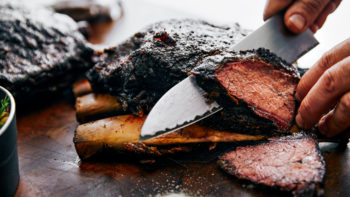 Adam Perry Lang has created a true sanctuary to dry-aged meat, and it's right below the Hollywood Walk of Fame. His namesake restaurant has all the makings of a classic steak and seafood spot, from the branded plates to the big, bony chops to the shrimp cocktail. It helps that Lang cuts his own steaks in-house, makes his own knives, and has a background in upscale dining.
Gwen
6600 Sunset Blvd Los Angeles, CA 90028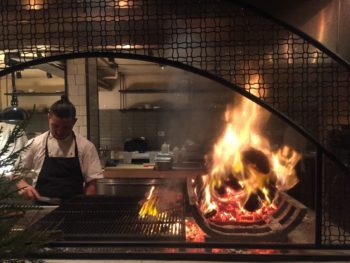 Gwen is one of Hollywood's criminally underrated restaurants. It's grown up, gorgeous, and offers fine dining levels of service. Part butcher shop and part restaurant, Gwen is Curtis and Luke Stone's fiery temple for all things meaty. There's a menu for just about everyone here, from the pre-theater crowd to those seeking a five-course affair. An la carte menu featuring things like a lobster rolls and stuffed pasta satisfies everyone else.
Carlitos Gardel Restaurant
7963 Melrose Ave Los Angeles, CA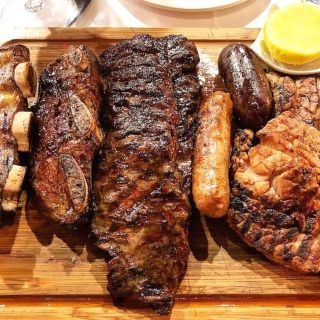 Carlitos Gardel features Argentinian-grilled USDA prime steaks at prices that are generally more reasonable than a classic steakhouse. Come in for the "parrillada for two" – comes with skirt steak, short ribs, sausages, and sweetbreads for a sampling of all that's grilled and glorious. Pro tip: do not forget to smother your steak in chimichurri.
Chi Spacca
6610 Melrose Ave Los Angeles, CA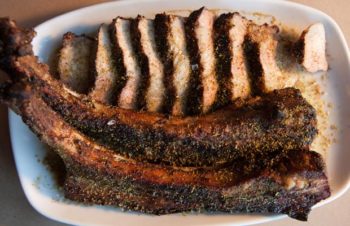 Ryan Denicola presides over this Italian-style steakhouse, which remains a destination for the bistecca fiorentina, a 50-ounce dry-aged prime porterhouse. For those feeling skittish, there's the costata alla fiorentina, a prime dry-aged, bone-in New York steak that registers only 36 ounces. Bring your eating team and get ready to indulge.
The Grill on the Alley
9560 Dayton Way Beverly Hills, CA 90210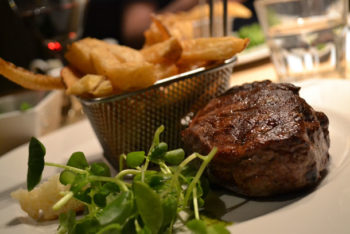 This Beverly Hills classic does the simple things well, from a massive wedge salad laden with blue cheese and bacon to a textbook chicken pot pie. When it comes to steak, go for the moderately priced $45 ribeye that's aged for 28 days and grilled over oak for a seared finish. Be sure to save room for the fudge brownie pie or key lime pie for dessert.