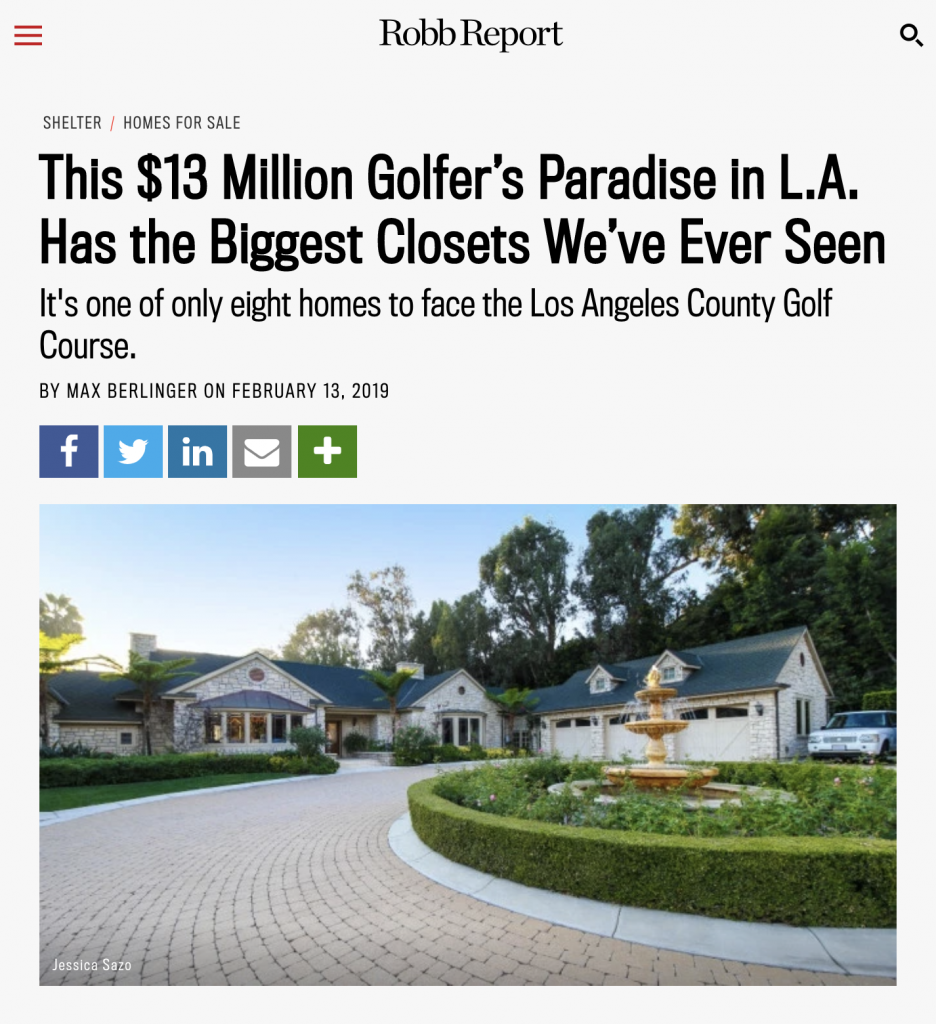 The listing held by Brandon Assanti continues to receive numerous media mentions since hitting the market.
Robb Report recently featured the property for it's prime location, spacious living quarters and closet space.
The home sits on an acre of land and is 1 of only 8 homes that face the LA County Golf Course.
Described by the Robb Report as a "private oasis", the 8,000 sq. ft. of living space includes six bedrooms, eight bathrooms, and a fully equipped gourmet kitchen.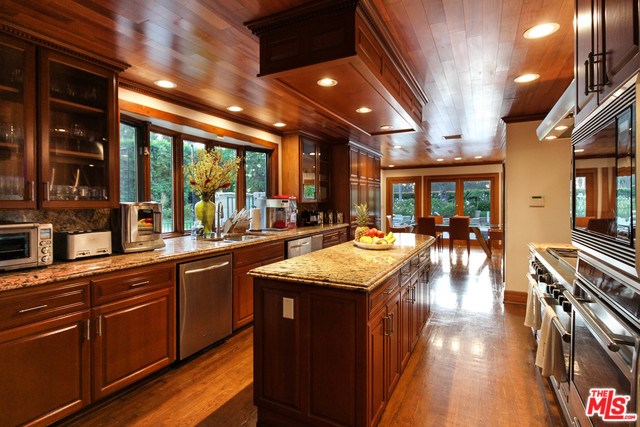 The property boast additional luxury features like a home theater, indoor basketball court, and attached guest house.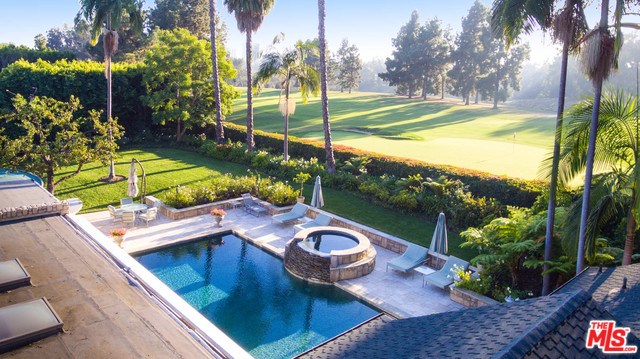 The article also highlighted the best feature of all for those fashion fiends! Closets large enough to double as a personal store with custom shelving and room to spare.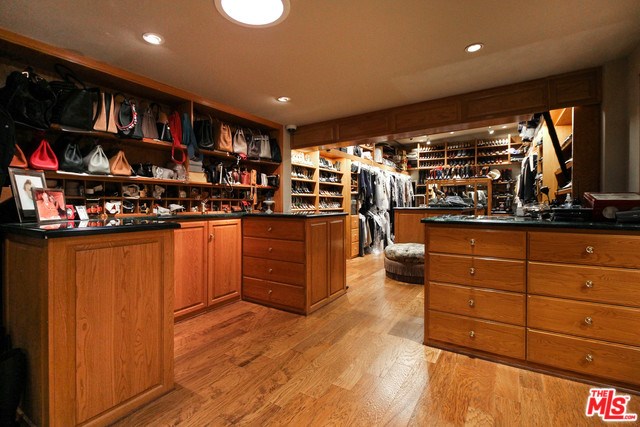 Another remarkable feature of this listing is it's proximity to the iconic Beverly Hills sign. This 90210 landmark is just across the street from the 20-car drive way leading up to your home.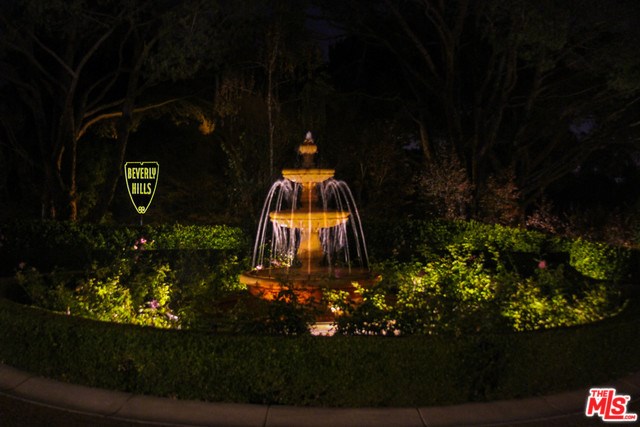 9996 Sunset Boulevard is listed at $13 million by Rodeo Realty's Brandon Assanti.
For additional listing information click here.
To view the Robb Report article click here.