In December, Rodeo Realty agent Scott Goshorn decided to start a holiday food drive to help the Los Angeles Regional Food Bank.
"We choose the Los Angeles Regional Food Bank because of its expansive channel of distribution," said Executive Assistant to Goshorn, Jesús Rodriguez. "All the donations the food bank receives is disbursed to various organizations throughout Los Angeles County. Different homeless shelters, low-income families, working with 650 organizations, the Los Angeles Regional Food Bank provides to more than 300,000 people monthly."
Scott, along with his team, spent almost a month to prep reusable custom printed bags to hand out to the neighbors in Hollywood Hills. Tote bags were then dropped off at each door step, allowing residents to fill them with non-perishable food items.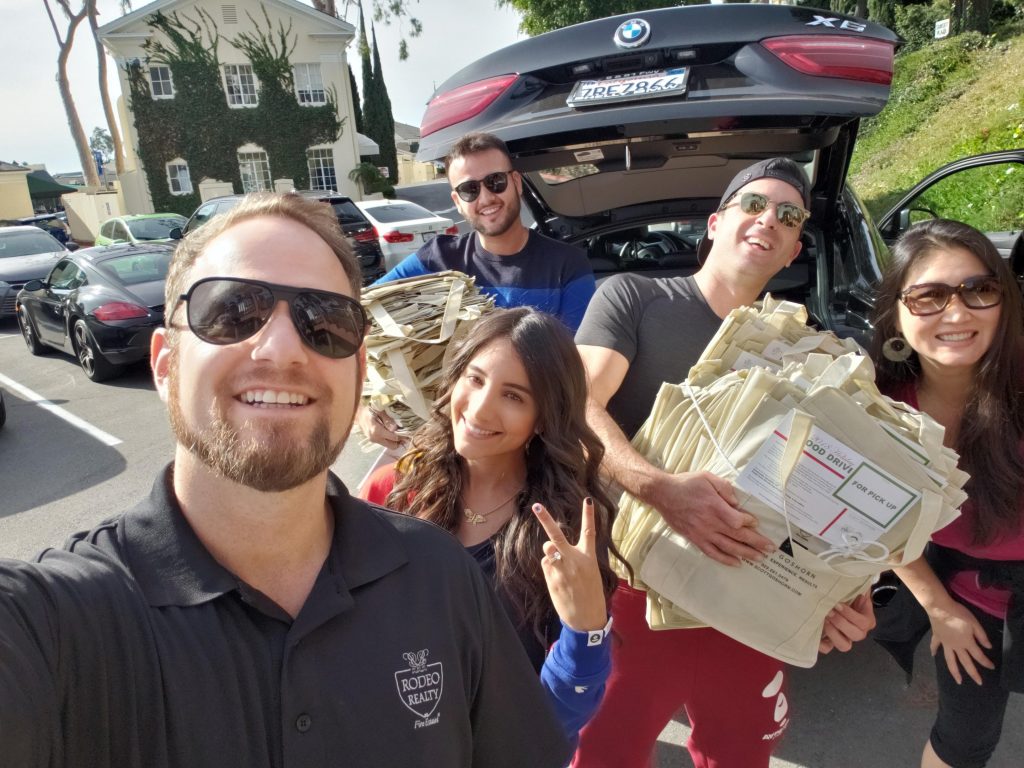 After a few days, the bags were picked up from each home. In all, the team collected 433 lbs. of food donations—exceeding their expected goal!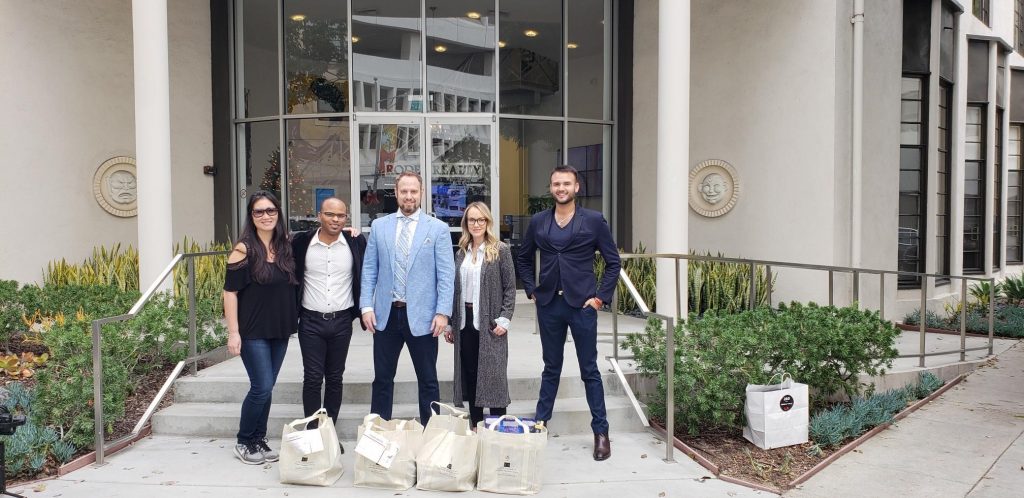 "Charity Week 2018 was a huge success," said Goshorn. "Thanks to the amazing team who made this so impactful!"