Here's the skinny on carb-conscious Valley areas: the pasta is plentiful. Take that, Keto diet. From traditional dishes to fresh pasta to the flavorful spooning of Italian classics with Southern California produce and protein, locals have no shortage of eating options when they're in the mood for a little (or a lot of) Italian. Here are some of the best.
Conejo Valley
Nonna
951 S Westlake Blvd, Suite 102, Westlake Village, CA 91361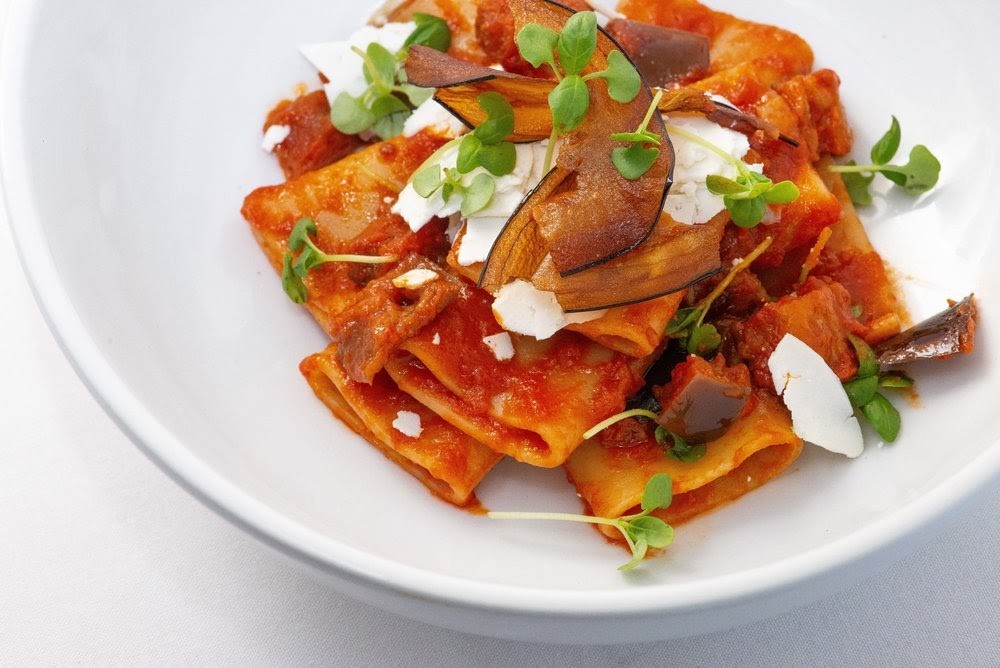 For owner Jacopo Falleni, the cuisine isn't merely about satisfying your appetite, it's about rekindling memories of family. Among the dishes, the Florence-born Falleni counts as favorites are the Fiori di Zucca Ripieni (battered zucchini blossoms with ricotta cheese marinara) and the Ravioli Ricotta e Spinaci (ricotta with spinach, Parmigiano and butter sage sauce). Other standouts sure to leave good memories: the Strozzapreti (Italian sausage with ragu, tomatoes, onions and cream), the Cacio E Pepe (Spaghetti Gragnano with pecorino romano and hand-crushed black pepper) and the Tagliatelle Bolognese (beef and pork ragu with shaved parmesan).
Tramonto Bistro Malibu
22235 Pacific Coast Highway, Malibu, CA 90265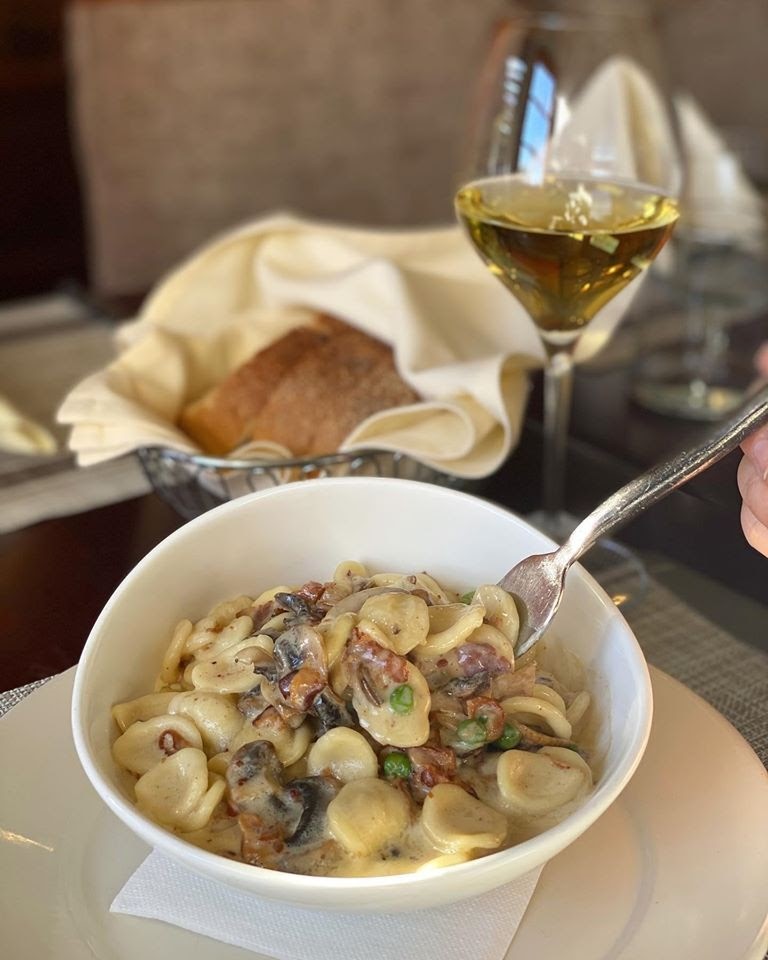 Think of this upscale Italian eatery as just like home – albeit with views of the Pacific, an inviting Tuscan-flavored atmosphere, delicious pasta and an impressive wine list. Start off with an appetizer such as the Burrata (honey-drizzled mozzarella stuffed with mascarpone cheese) or the Arancini (stuffed rice balls with beef, peas and mozzarella) before following with the Turkey Ragu or Pescatora Linguini (Manila clams, shrimps, black mussels and calamari). And be sure to leave room for one of their home-made desserts like the Ice Cream Extravaganza.
Spruzzo Restaurant & Bar
29575 CA-1, Malibu, CA 90265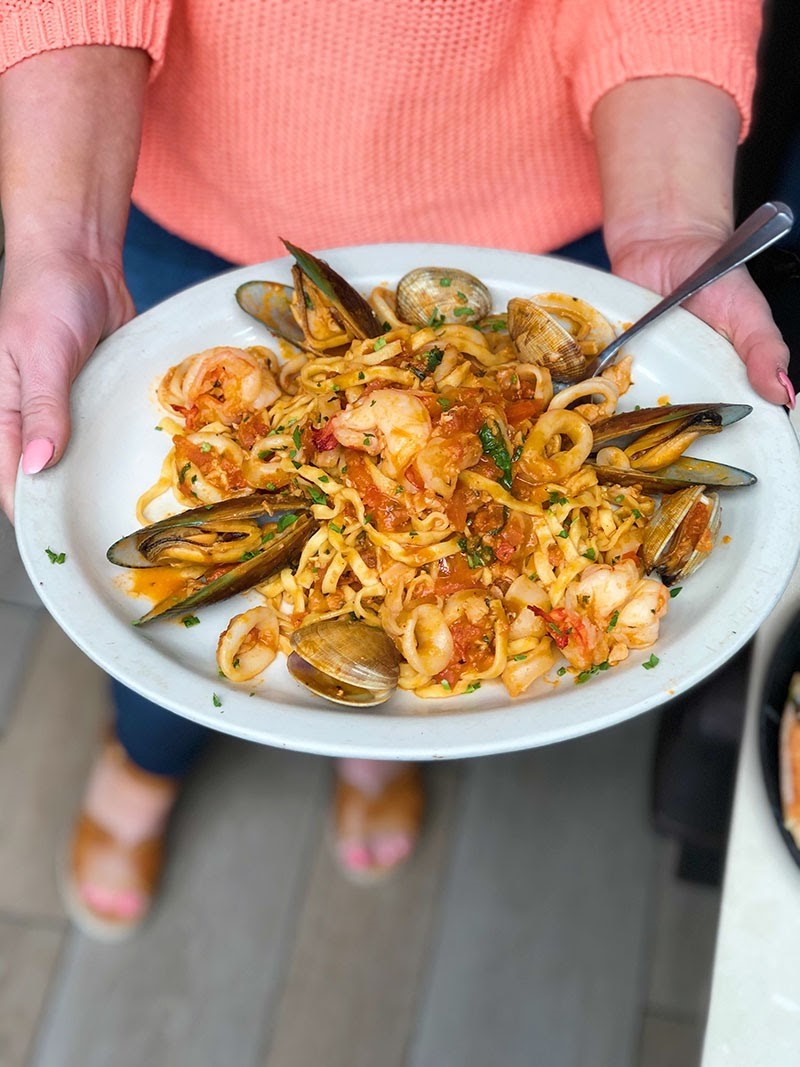 Spruzzo may be known primarily for their traditional pizza (which they make in a wood-fired brick oven), they have a variety of pasta options, including the Linguine Seafood, comprised of shrimp, clams, mussels, and calamari served in a white wine tomato herb sauce. In addition to the traditional Italian food, Spruzzo offers a view of the Pacific as well as an outdoor heated patio with a fire pit.
San Fernando Valley
Panzanella Ristorante
14928 Ventura Boulevard, Sherman Oaks, CA 91403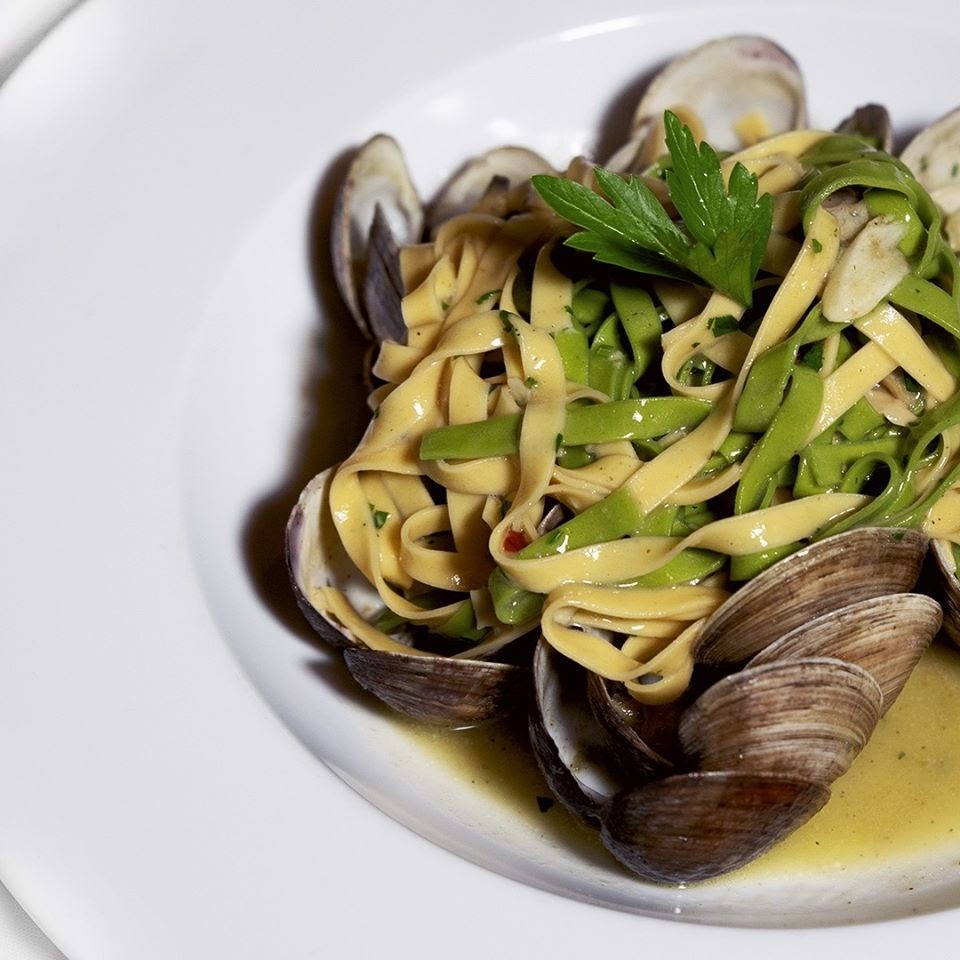 This Sherman Oaks restaurant offers Italian and Sicilian food and wine, paying homage to the southern Italian heritage of the Drago family, which owns and operates it. To start, try the fried calamari, the baked eggplant with mozzarella or thin-sliced prosciutto. From there, move on to the handmade penne with sliced sausage, broccoli and pecorino cheese; the spaghetti with black pepper and pecorino cheese; or the pappardelle with wild boar ragu. The restaurant takes its name, not from pasta, but salad. Chef Giacomino Drago calls Panzanella "Italy in a bowl."
Maggiano's Little Italy
6100 Topanga Canyon Boulevard, Woodland Hills, CA 91367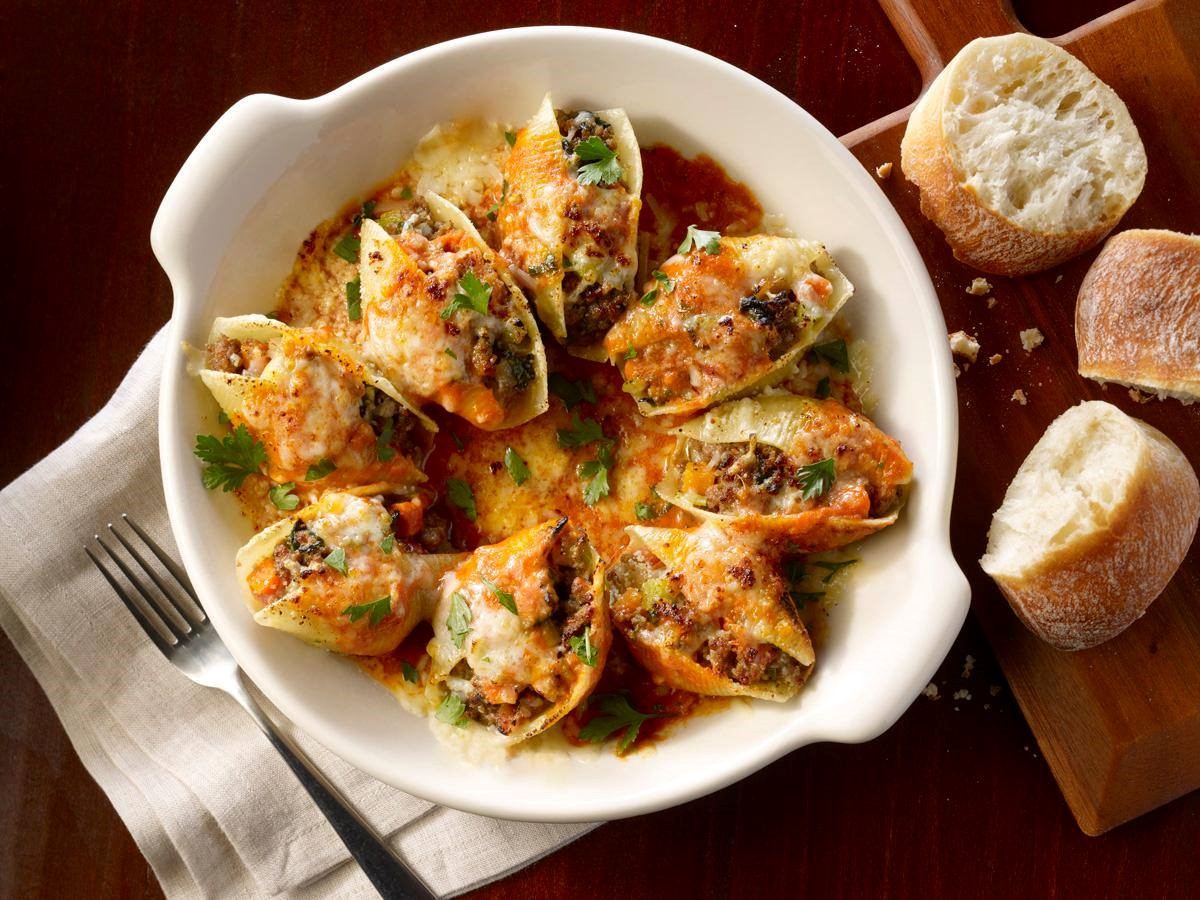 This family-friendly Woodland Hills restaurant has been serving up Italian-American fare from their scratch kitchen for more than 25 years. Dishes range from the Gnocchi and Italian Sausage (with basil and tomato vodka cream sauce) to the Braised Beef al Forno (with red peppers and spinach) to the Rigatoni Arrabbiata (with your choice of grilled chicken or Italian sausage). Their specialty, however, is the Rigatoni D, which is herb-roasted chicken and mushrooms, served with caramelized onions and marsala cream sauce.
MA's Italian Kitchen
267 N Pass Avenue, Burbank, CA 91505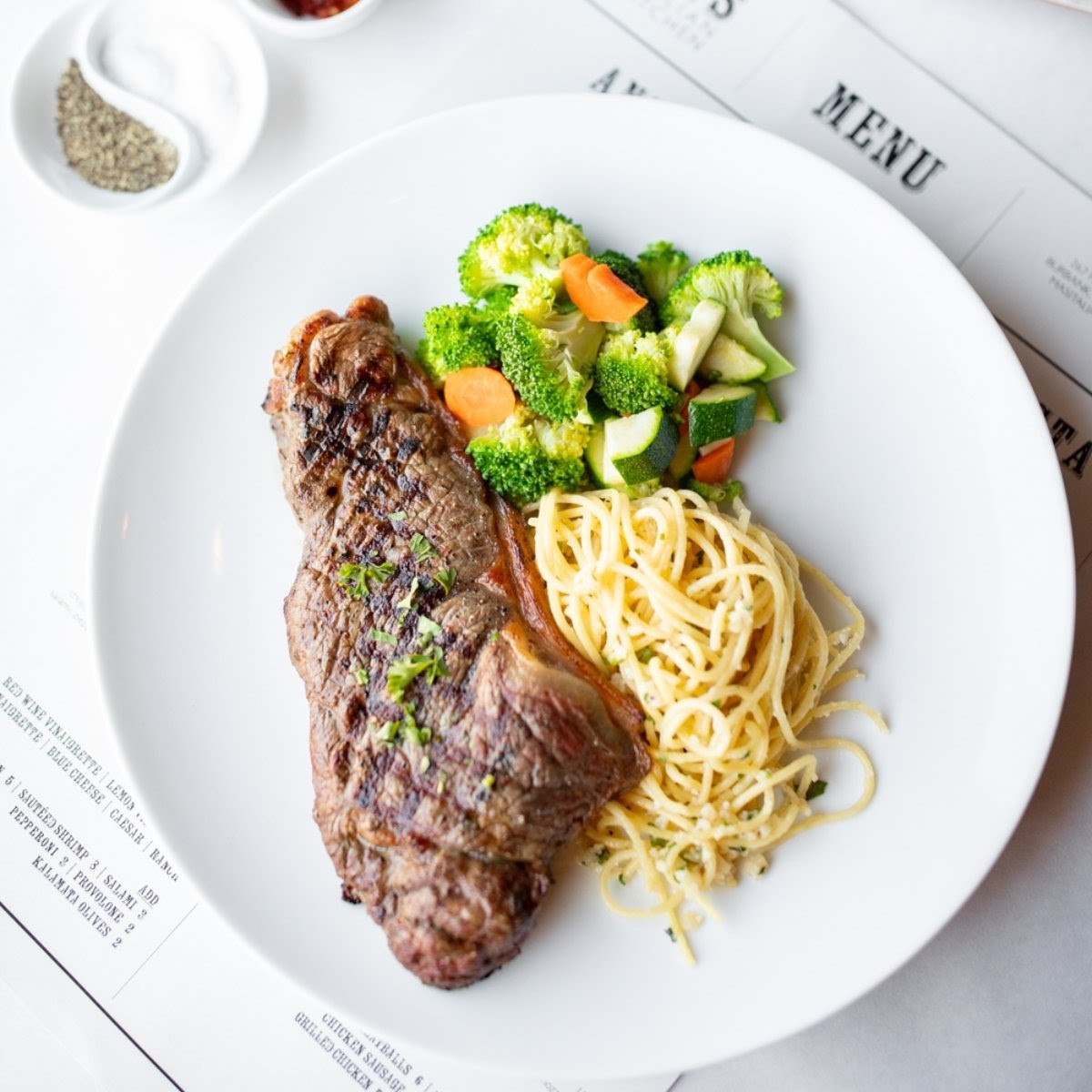 MA's didn't start out as a restaurant, but rather as a catering business, serving their Italian fare to nearby studios. The response they received on Hollywood sets inspired them to open this relaxed Burbank space, where Italian fare is served imported wines. Expect made-from-scratch dishes such as ravioli, rigatoni Bolognese and Margherita pizza.  If you're in the mood for seafood, try the Clam Linguine with your choice of white wine or marinara, or the Shrimp Scampi with linguine, shrimp, white wine, butter, shallots, garlic and lemon.
Santa Clarita Valley
Bella Cucina Italian Restaurant
27911 Seco Canyon Road, Santa Clarita, CA 91350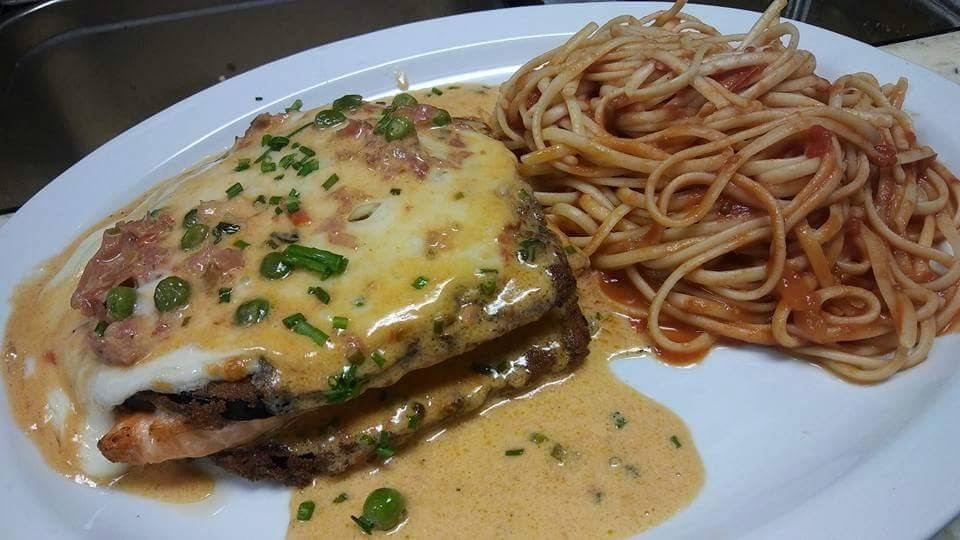 Serving authentic Italian cuisine in Santa Clarita, Bella Cucina's signature fare includes the Penne alla Vodka and Chicken Tequila, as well as vegetarian and seafood options. And if you're in the mood to dine outdoors, there is no better space than their expansive year-round patio.
Buca di Beppo Italian Restaurant
26940 Theater Drive, Santa Clarita, CA 91355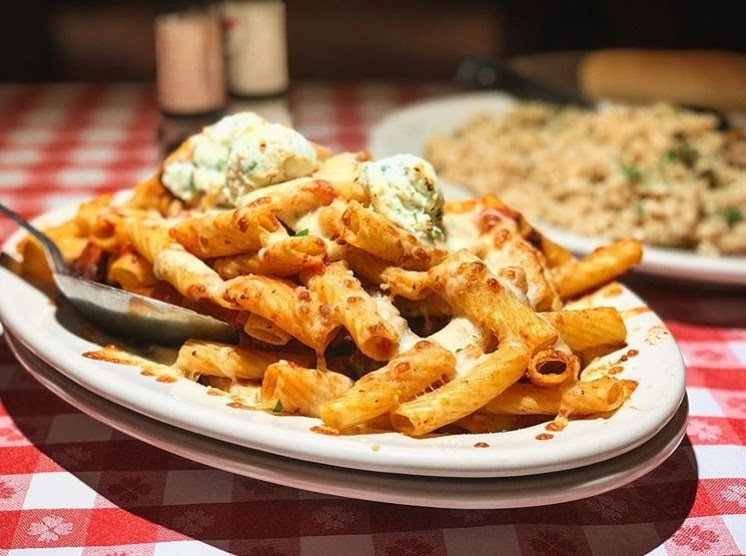 Complete with red-and-white tablecloths, this Italian restaurant offers a wide selection of dishes, including Italian pastas, entrees and pizzas. Portions are described as "family-style" so don't expect to leave feeling hungry. Pastas include the Eggplant Parmigiana, topped with marinara sauce, Roma tomatoes, basil and mozzarella, and the Chicken Saltimbocca, with prosciutto and sage, served with artichoke hearts, lemon, capers and lemon butter sauce. 
Piccola Trattoria
18302 Sierra Highway, Santa Clarita, CA 91351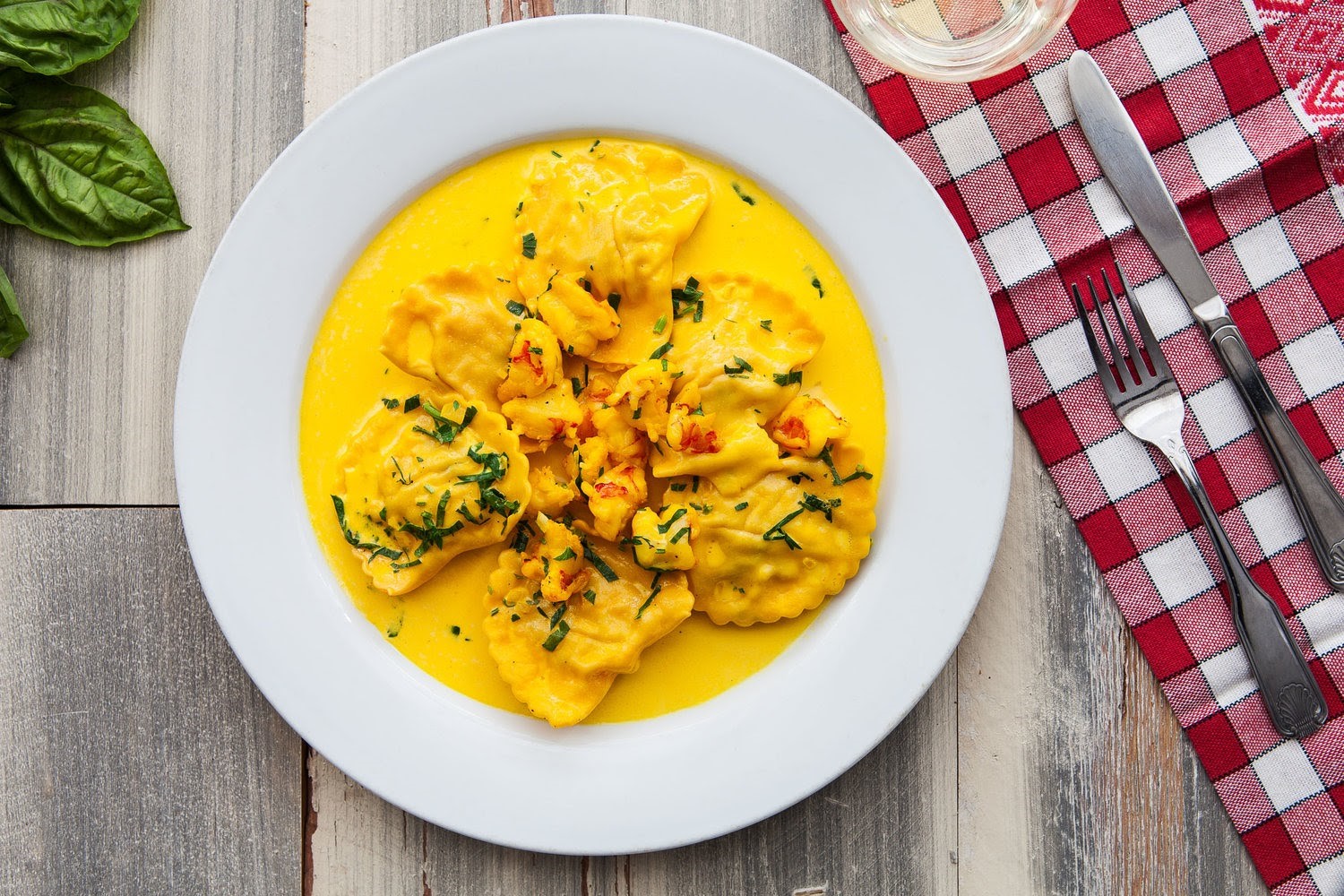 Located north of the Sierra Highway and Soledad intersection in Santa Clarita, Piccola Trattoria is minutes from Valencia, Canyon Country, Saugus and Newhall. Settle in for a meal in their dining room or outside on their patio. Pastas range from the Capellini al Pomodoro (angel hair pasta with tomato, garlic and basil) to the Spaghetti alla Pescatora (spaghetti pasta with shrimp, mussels, clams, scallops and calamari) to the Risotto ai Funghi (creamy carnaroli rice made with wild mushrooms). The name Piccola Trattoria translates to "small restaurant" in Italian.